Farm System Rankings: Pitchers (10-1)
Braves lead way again; White Sox reach new heights with acquisitions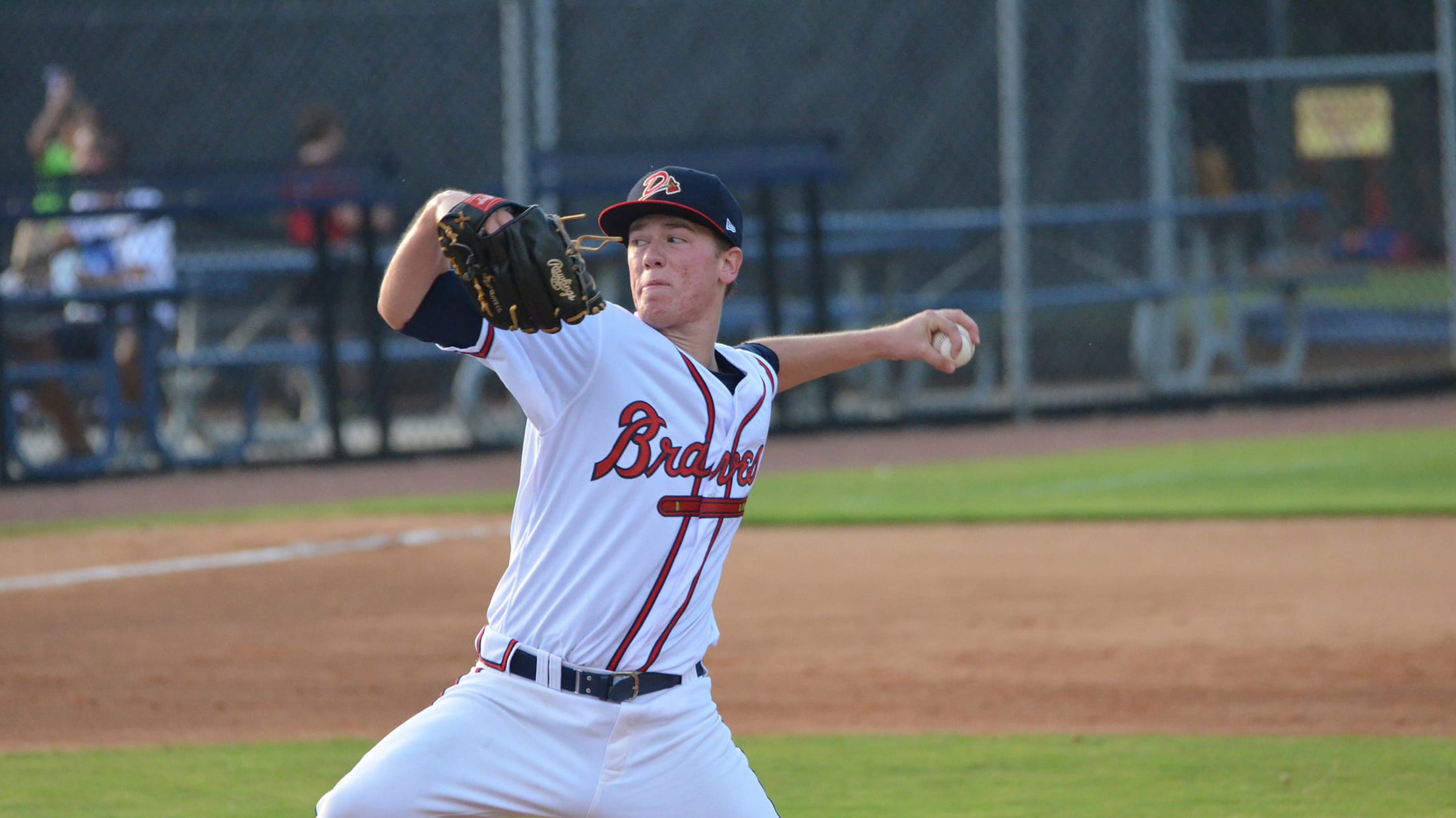 Kolby Allard, the Braves' top pitching prospect, posted a 2.98 ERA in 16 starts across two levels in 2016. (Danville Braves)
With Spring Training underway and the 2017 season rapidly approaching, MiLB.com looks at the state of all 30 farm systems and ranks them, according to certain changing criteria with each edition. This week we focus on pitching prospects and consider the quality and quantity of top talent in each system.
With Spring Training underway and the 2017 season rapidly approaching, MiLB.com looks at the state of all 30 farm systems and ranks them, according to certain changing criteria with each edition. This week we focus on pitching prospects and consider the quality and quantity of top talent in each system. Parts I and II of these rankings can be found here and here. The 10-1 rankings:
10. Los Angeles Dodgers
Sure, phenom
Julio Urías
has graduated to the big leagues and
José De León
was traded to the Rays, but the Dodgers still have a host of arms climbing the ladder toward the home of the four-time defending NL West champions.
Yadier Álvarez
, MLB.com's
No. 49 overall prospect
, was impressive in the Midwest League at age 19, posting a 3-2 record and 2.29 ERA with 55 strikeouts and 11 walks over 39 1/3 innings spanning nine starts. Also 19,
Imani Abdullah
joined Alvarez in Great Lakes and made 16 starts. Vanderbilt product and baseball's No. 93 prospect,
Walker Buehler
hasn't been able to show much since the Dodgers took him with the 24th overall pick in 2015 due to Tommy John surgery in August of that year, but upon his return last summer, he tossed five hitless innings in three appearances between the Rookie-level Arizona League and Class A. Fellow former Commodore
Jordan Sheffield
-- brother of top Yankees pitching prospect Justus -- also got limited exposure, tossing 12 total innings in eight outings at the same two levels after being taken with the 36th overall pick in June, but he has three impressive pitches, including a 70-grade fastball. Brock Stewart will try to build on a
MiLBY-winning 2016 campaign
that saw him post a 1.79 ERA with 129 strikeouts and 19 walks in 121 innings across three levels on his way to the Majors. The 25-year-old righty hopes to prove he's more than just Major League depth for a club looking to contend for a World Series title in 2017.
9. San Diego Padres
The Friars make the largest jump in these rankings. Ranked 28th a year ago, San Diego vaulted into the top 10 with two big trades and a pair of amateur acquisitions. The Padres swung a deal to reel in former top Red Sox pitching prospect
Anderson Espinoza
for big league starter Drew Pomeranz and another that nabbed righty
Chris Paddack
from the Marlins for Fernando Rodney. Espinoza, baseball's No. 25 prospect, made seven starts in eight outings for Class A Fort Wayne after the trade and has a chance to show three above-average pitches, including two plus offerings in his fastball and changeup, in his first full season with the Padres. They'll have to wait to see more from Paddack, who was shut down in July and underwent Tommy John surgery in August. In three starts, he impressed with a 0.64 ERA for the TinCaps. Also
on the road back
from the same procedure is San Diego's first pick from last year's Draft, Stanford product
Cal Quantrill
. MLB.com's No. 97 prospect missed the 2016 college season but capped off his rehab with 12 outings in the system, reaching Fort Wayne. Cuban lefty Adrian Morejon inked a massive $11 million signing bonus at age 17 and will debut this season.
Jacob Nix
, the odd man out in Houston when
Brady Aiken
's deal with the Astros collapsed in 2014, is quietly climbing the ranks. Nix put up a 3.93 ERA and 3.01 FIP in 25 Class A starts.
8. Milwaukee Brewers
As with their position players, the Brewers may lack elite-level pitching prospects but are loaded with talent throughout their ranks.
Josh Hader
is the unquestioned leader in the group. The No. 38 overall prospect compiled a 0.95 ERA in 11 starts for Double-A Biloxi last year, and though that number spiked to 5.22 in 14 outings in the hitter-friendly Pacific Coast League, his 3.81 FIP in Triple-A was considerably lower than his ERA. Milwaukee traded for righty and 62nd-ranked prospect
Luis Ortiz
in a deal that sent big league catcher Jonathan Lucroy to Texas, and he started strong in his new organization with a 1.93 ERA in six Double-A starts.
Brandon Woodruff
was a Florida State League All-Star last year and sports a 3.03 ERA in three Minor League seasons. (He also pitched one of 2016's
most emotional games
.)
Cody Ponce
has the size -- 6-foot-6 and 240 pounds -- of a big league workhorse and a fastball that touches 98 mph. Trade deadline acquisition and former top-100 prospect
Phil Bickford
will miss this season's first 50 games after being suspended for a drug of abuse in December.
7. Colorado Rockies
The Rockies fed off homegrown pitching with impressive big league debuts by Jon Gray and Tyler Anderson last year. In 2017, they're ready to add more.
Jeff Hoffman
is the closest to contributing to the Major League club and could win the fifth starter job in Colorado's rotation this spring. The prized piece of 2015's Troy Tulowitzki trade, Hoffman's 2016 was his first full campaign in pro ball after 2014 Tommy John surgery. Baseball's No. 44 prospect celebrated by making his big league debut on Aug. 20 after registering a 4.02 ERA over 22 starts in the PCL. The highest ceiling in Colorado's system belongs to No. 51 prospect
Riley Pint
(above), the fourth overall pick in last June's Draft. The power righty touches triple digits with his fastball and struck out 36 in his 37 innings with Rookie-level Grand Junction (though he walked 23). Denver native
Kyle Freeland
was steady through 14 Double-A starts to earn a call to Albuquerque, where he finished with three scoreless outings in his final four starts. Former second-rounder
Peter Lambert
made 26 starts in Class A at age 19, and Colorado believes his 2015 Draft classmate and former first-round pick
Mike Nikorak
was starting to get things on track before an injury prematurely ended his 2016 season.
6. Tampa Bay Rays
The Rays already had a top talent many organizations would dream of in No. 31 overall prospect
Brent Honeywell Jr.
when they added another in January. Jose De Leon (No. 33 overall) figures to quickly
jump into the mix
in Tampa Bay, coming over from the Dodgers organization after going 7-1 with a 2.61 ERA in 16 Triple-A starts last year to earn his first Major League summons. De Leon led the Minors with 12.8 strikeouts per nine innings in 2015 and held opponents to a .194 average last year. Honeywell is still a stud. With his unique screwball and stellar fastball mix, the righty went 7-3 with a 2.34 ERA in 20 starts between Class A Advanced and Double-A last year before an Arizona Fall League assignment. Jacob Faria actually improved in 13 Triple-A starts following a 14-outing stint in Double-A. With Durham, the righty benefited from a .227 BABIP to register a 3.72 ERA in 67 2/3 innings.
Jaime Schultz
, often dinged for his size at 5-foot-10, led all of Triple-A with 163 strikeouts in 130 2/3 innings to go with a 3.58 ERA and could be a depth option for the Rays rotation this summer. Taiwanese right-hander
Chih-Wei Hu
also reached Triple-A last year but made all but one of his 25 starts as a mainstay with Double-A Montgomery, where he put up a 2.59 ERA and was named a Southern League All-Star. Three years after Tommy John surgery,
Taylor Guerrieri
was solid in Double-A with a 12-6 mark and a 3.76 ERA in 28 appearances (26 starts).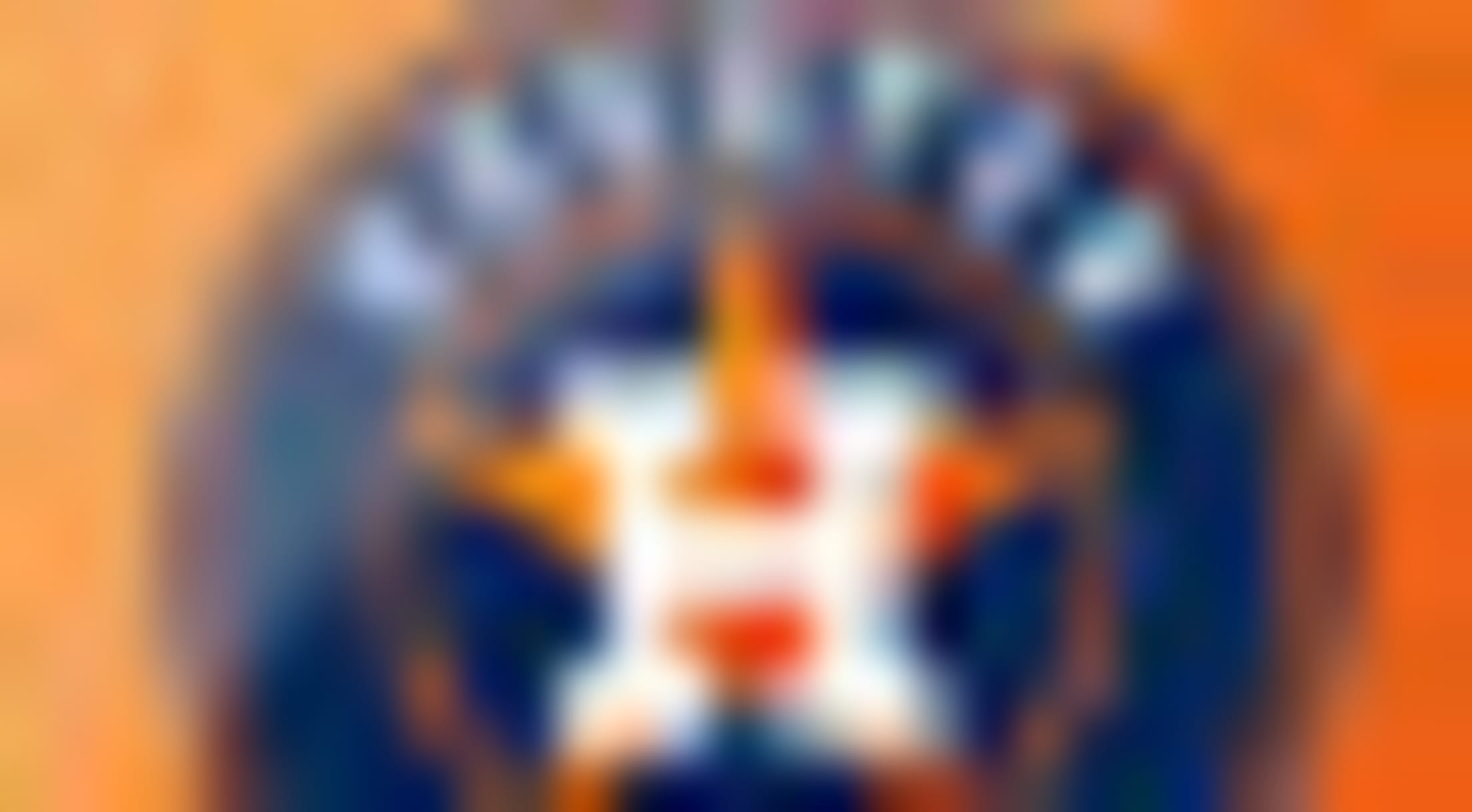 5. Houston Astros
With one of the top farm systems of the past decade, Houston is still churning out talent.
Francis Martes
, MLB.com's 20th-ranked prospect, bounced back from a rough start to his season by recording a 2.52 ERA over his final 19 outings. The righty headed to the AFL, where he struck out 25 in 22 1/3 innings for Glendale. Like they did with Martes, the Astros acquired
David Paulino
in a trade when he was in the low Minors. Last season, he climbed to the big leagues after going 5-2 with a 1.83 ERA over 14 outings with Double-A Corpus Christi, during which the No. 54 prospect posted 72 strikeouts to 11 walks in 64 innings.
Forrest Whitley
(No. 84) was the 17th pick in last year's Draft. The right-hander is listed at 6-foot-7 and 240 pounds with a powerful fastball to match -- and he's 19. A year younger than that last season,
Franklin Perez
recorded a 2.84 ERA and 2.36 FIP in 15 games (10 starts) in Class A. Guadalupe Chavez could be the next hurler to follow Martes and Paulino's road. The Astros acquired him from the Blue Jays out of the Rookie-level Gulf Coast League in July, and he allowed just one run in 13 2/3 innings at two Rookie levels after the deal.
4. St. Louis Cardinals
Alex Reyes
' injury is a major hit to the Cards for 2017 to be sure, but there's plenty more behind him. MLB.com's No. 14 prospect underwent Tommy John surgery on Feb. 16 and will miss all of this season. A door may open for
Luke Weaver
to take on a bigger role. Baseball's No. 68 prospect was a Texas League end-of-season All-Star after posting a 1.40 ERA in 12 starts with Double-A Springfield, a year after registering a 1.62 mark in 19 outings for Class A Advanced Palm Beach. Down the ladder,
Sandy Alcantara
's ceiling may be even higher than Weaver's. With a 70-grade fastball, Alcantara racked up 153 strikeouts in just 122 2/3 innings last year and limited opposing hitters to a .225 average in 23 starts between Class A Peoria and Palm Beach. Right-handers
Dakota Hudson
and
Junior Fernandez
are made of similar stuff with fastballs graded out at 65 or above. Former first-rounder
Jack Flaherty
spent all of last year with Palm Beach and will get his first taste of Double-A this season. Southpaw
Austin Gomber
delivered a second straight strong season by making 21 starts between Palm Beach and Springfield with an ERA of 2.69.
3. Pittsburgh Pirates
Tyler Glasnow
's time in the Minors may be nonexistent in 2017. The towering right-hander (above) has it all -- one of the best fastballs in the game, a plus curveball, size and improving command. After making his Major League debut last year, baseball's top pitching prospect (No. 8 overall) revamped his changeup in an effort to find a permanent spot in the Bucs rotation.
Mitch Keller
(No. 48) joins him in the Top 100, returning from a forearm strain in 2015 to make 23 starts for Class A West Virginia and one for Class A Advanced Bradenton last year and posting a 2.35 ERA. While he doesn't have the stuff of Glasnow and Keller, lefty
Steven Brault
proved he can hang in the Majors with an eight-game stay last year.
Nick Kingham
could join him in 2017. After Tommy John surgery in 2015, he made 10 appearances last season, topping out with Double-A Altoona. One of baseball's most interesting stories, Lithuanian-born
Dovydas Neverauskas
has thrived since moving to the bullpen two years ago and was an effective reliever in 47 games at the Minors' top two levels in 2016.
2. Chicago White Sox
Though the Padres made the biggest leap of any club in these rankings, the White Sox made the biggest splash. Chicago jumped 18 places from last year, largely due to the acquisitions of
Lucas Giolito
,
Reynaldo López
and
Dane Dunning
from Washington in December's trade for big league outfielder Adam Eaton. Giolito's stock fell a bit in 2016 due to a dip in velocity and some control issues, but he's still the game's No. 11 prospect and boasts stuff as good as anyone's when it's working with three above-average pitches and a 6-foot-6, 255-pound frame to complement them. Lopez also made his big league debut last year with mixed results, but baseball's No. 46 prospect shined with an electric arsenal in the Minors, posting a 3.21 ERA in 19 starts between Double-A Harrisburg and Triple-A Syracuse. It wasn't just the three former Nats adding shine to the Chicago system.
Michael Kopech
traded red hosiery for white when he was acquired from Boston in December and recently made headlines
with a 110-mph throw
(though it was with a 3-ounce ball and a crowhop). Baseball's 16th-ranked prospect has an 80-grade fastball -- the highest possible mark -- and a plus slider. Vanderbilt product
Carson Fulmer
(No. 71) rocketed to the Majors on a Chris Sale-like trajectory last year but was inconsistent and could use some time at Triple-A Charlotte to put his full package together.
Spencer Adams
,
Zack Burdi
and Dunning aren't far behind, though the system doesn't quite boast the same depth as the ...
1. Atlanta Braves
Atlanta is extraordinarily deep on the mound. Young lefty
Kolby Allard
tops the crop and is healthy after a back issue caused the Braves to treat his 2015 debut season cautiously. Baseball's No. 53 overall prospect climbed to Class A at age 18 and worked well in the South Atlantic League, throwing 12 shutout frames in the postseason as Rome rolled to a title.
Mike Soroka
joined Allard in Rome's dominant rotation and tossed up a 3.02 ERA and 1.13 WHIP with 125 strikeouts and just 32 walks in 143 innings. Former D-backs first-rounder
Touki Toussaint
was another stalwart in Rome's staff, holding opposing hitters to a .217 average in 27 games. Southpaw
Max Fried
-- another trade acquisition -- was the fourth piece of the Rome puzzle. The former Padres prospect struck out 112 in 103 innings in his first year with the Braves and was healthy throughout his first season back from Tommy John surgery. Former Angels first-round pick and No. 80 prospect
Sean Newcomb
is coming off a 27-start season with Double-A Mississippi in which he allowed just 113 hits in 140 innings and posted a 3.19 FIP. The Braves also brought in former top Mariners pitching prospect
Luiz Gohara
in January after the lefty registered a 1.81 ERA in 13 starts between Class A Short Season Everett and Class A Clinton a year ago. Atlanta grabbed prep righty
Ian Anderson
with the third overall pick last year -- one spot ahead of the higher-rated Pint of Colorado -- and he debuted with a 2.04 ERA and 1.13 WHIP in 10 starts at two Rookie levels. That's just the tip of the iceberg for Atlanta. Guys like
Patrick Weigel
,
Joey Wentz
,
Kyle Muller
and
Lucas Sims
could all be standouts in other systems if not for the arms already in the Braves pipeline.
Tyler Maun is a contributor to MiLB.com. Follow him on Twitter @TylerMaun.