Owings confident he'll return to diamond
Kidney transplant gives former D-backs prospect new hope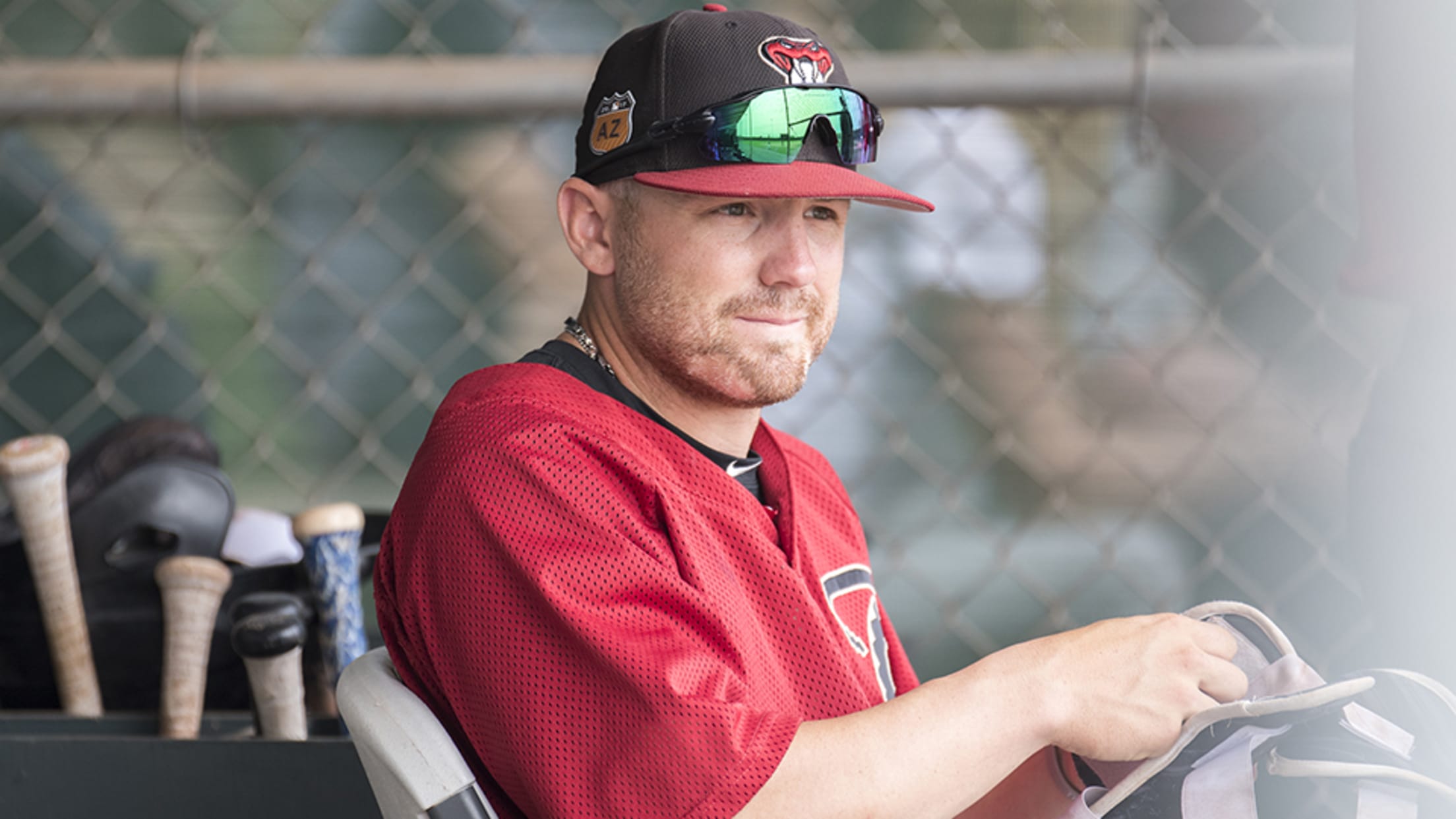 Connor Owings, drafted by Arizona in 2016 out of Coastal Carolina, received a kidney from his mother in February. (Jared Ravich/MiLB.com)
Connor Owings and his family had been preparing for the eventuality for some time, but that didn't make it easier to swallow in the months before what may have otherwise been his first full season of professional baseball.It began during the summer of 2012, when the younger brother of Major
Connor Owings and his family had been preparing for the eventuality for some time, but that didn't make it easier to swallow in the months before what may have otherwise been his first full season of professional baseball.
It began during the summer of 2012, when the younger brother of Major Leaguer Chris Owings was preparing for his freshman year at Coastal Carolina University. While visiting the school during the summer, Owings fell ill, which was serious enough to bring him home to Gilbert, South Carolina. Although he felt better being home, a vanishing appetite and a general feeling of uneasiness prompted a visit to the doctor, who noticed that the 18-year-old was severely dehydrated. Owings ultimately had a kidney scan.
His life would never be the same.
"It really was a few years in the making," Owings said. "When they checked my kidneys, they found that my right one was normal but my left kidney had never fully developed and was not working at all. I had one functioning kidney, which was completely overworked."
Owings was diagnosed with focal segmental glomerulosclerosis (FSGS secondary), a disease that attacks the kidneys' filtering units, which can lead to permanent kidney damage or even full-blown failure. It's the same condition that affected former NBA stars Alonzo Mourning and Sean Elliott. The diagnosis hit the aspiring ballplayer and his family hard.
"I was technically at Stage 4 kidney failure," he said. "I was put on a transplant list right away and was moved up towards the top because I was so young. The doctors said it was a rare case, because of my age and because I was in such good shape. I played baseball and I was a quarterback [at Gilbert High School]. I was always very active and never sick, so it was a big surprise."

A special bond
Because of his relative health, doctors told him to hold off on a transplant until his working kidney dropped below 15 percent functionality. On the advice of medical professionals, Owings even turned down several potential donors over the course of the next few years, during which time he continued to excel on the diamond at Coastal Carolina.
But it was during his sophomore season that Owings might have gotten his biggest win. Owings' mother, Sherri, who had a matching blood type, was approved as a donor on April 1, 2015. Suddenly, the bond between mother and son took on a whole new meaning.
"They initially told my mom her blood pressure was too high," Owings said. "But she wanted to be a match for me so bad. She played volleyball and softball at Mercyhurst College [now University] and was still in great shape, but she changed her eating habits and worked hard to make it possible. When we got the approval, it was a great moment for us. It was special to me. To see how hard my mom wanted to be that match for me ... it was really something else. I'm sure just about any mom would do it for their child, but when it comes down to the reality of it, it's a really, really big deal."
Even with his mom available as a donor, Owings continued to wait on the advice of his doctors, who said there was no risk in holding off if his working kidney was still functioning above the prescribed threshold. His health certainly didn't impact his baseball skills. Owings hit .308/.409/.492 with 29 homers and 146 RBIs in his four years for the Chanticleers. He saved his best for last, compiling a .357/.464/.647 slash line with 16 home runs during Coastal Carolina's run to the school's first NCAA National Championship in 2016.
The D-backs came calling in the 34th round of that year's Draft, enabling Owings to become the third member of his family to play for the organization -- 26-year-old Chris was drafted back in 2009 and Kyle, four years older than Connor, pitched in the system in 2012. The younger Owings sibling signed quickly and was assigned to Class A Short Season Hillsboro, where he batted .175 with a homer and eight RBIs that summer.
He was back in the Northwest League to begin 2017 and earned a promotion to Class A Kane County for the season's final month. He struggled to a .202/.307/.248 slash line in 32 games across the two levels and was released a few weeks after the season ended.
"I just didn't play very well and sometimes that happens, but it had nothing to do with my health," the 24-year-old outfielder said. "I got some opportunities and didn't take advantage. There are certainly no hard feelings. But on the brighter side, maybe it's part of the plan for me. Knowing that I would be forced to undergo transplant surgery sooner than later would have really put [Arizona] in a tough spot, and I would have felt bad about that."

A dream on hold
Despite his release, Owings had visions of playing in 2018, either with another affiliated team or on an independent circuit. However, during one of his routine checkups, doctors finally told him the inevitable was at hand. On Feb. 27, Owings and his mother were admitted to the Medical University of South Carolina in preparation for the surgery, which took place the next day.
"I'm usually very calm and under control," Owings said. "But when I went in for surgery, I was scared and not really for myself. This wasn't just some basic operation. They were taking an organ out of my mother and putting it inside of me. I think the worst part was that in situations like this, the donor undergoes the surgery first, so it was a rough few hours for me waiting to hear about my mom. Thankfully, everything went smoothly and the recovery process started right away."
That process includes going for walks with his mother, light jogging, yoga and some easy laps in his family's swimming pool. Owings heads to Charleston every other week to have blood drawn, as doctors continue to monitor his new kidney. All things have checked out positively for both mother and son as they approach the three-month anniversary of the surgery.
"We're both doing great," Owings said. "My mom has been back at work for about three weeks, and we spend a lot of time together. Everything is basically getting back to normal, except for not being able to get out there on the field and play. The biggest thing for me is trying to put things into perspective and understanding where my body is health-wise. It's tough not being able to play."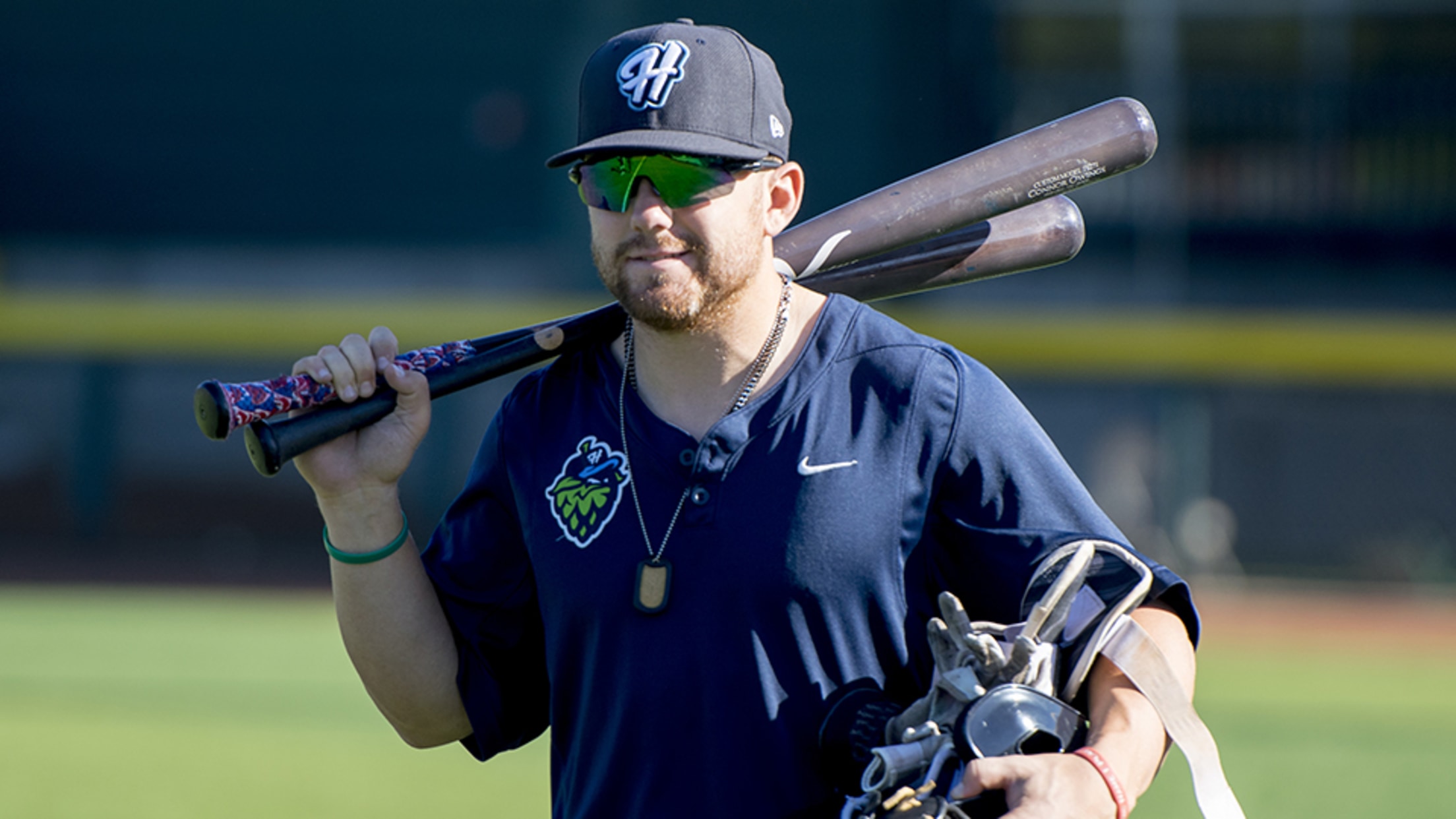 Connor Owings hopes that a return to the diamond isn't far off. (Jared Ravich/MiLB.com)
Even so, Owings can't escape baseball, nor does he want to. He watches his brother with the D-backs on television nightly and keeps in close touch with two former college teammates -- Mike Morrison and Zach Remillard -- who are currently playing for Class A Advanced Winston-Salem in the White Sox system.
"I'm all about baseball, even if I can't play," Owings said. "I stay up late watching my brother and I'm always checking the Minor League Baseball app to see how my [former D-backs] teammates are doing. I've gone down to Myrtle Beach a few times to see Mike and Zach when they're in town.
"It is tough in a way. Watching them, I remember that it was me on those fields a year ago, but I understand that getting healthy is the most important thing for me right now. I love baseball more than anything, and that's why I'm going to keep doing all I can to get back out there. If I didn't think I could, I'd be up front about it, but I am 100 percent confident I can continue chasing my dream."

The journey back
Less than three months removed from surgery, Owings understands that a return to the field won't be in the cards for some time.
"My brother [Chris] taught me that you need to set minor goals to reach your major ones," Owings said. "It's the same thing for me now. First, I need to get back into shape, then get back into the weight room, then the batting cage and hopefully find an opportunity to play. I'd love to be able to get back out there with someone next winter, but we'll see. My body can only do what it can do, but I want to get out there so bad. Every now and then, I'll take some dry swings [without a bat] in my room. Sometimes I feel fine, other times I feel pain and I'm like, 'Come on, man! Can't you just let me get back on the field?' But I know it's a process that I need to follow."
Despite the steps in front of him, the endgame remains the same for Owings. He's not about to let a kidney transplant keep him from continuing his pursuit of reaching the Majors.
"It's my childhood dream to play in the bigs," he said. "That's what I'm focused on doing. I'm on a different path than most guys right now, but it doesn't change my feelings about it. I've played pro ball. I've had the taste. If I truly didn't think I was good enough, I'd let it go. I know that I'm going to have to work even harder. I'm not expecting a team to give me a chance because of sympathy. I need to prove that I have what it takes, and I think I will, once I'm able to."
Though his future may be unwritten, simply having a path toward achieving his goals all stems from one very important person.
"The night before the surgery, my college coach [Gary Gilmore] called me in the hospital," Owings said. "I told him I was scared, and he said something that really hit home and calmed me down. He told me that by doing this, my mother had an opportunity to give me life for a second time. Imagine having that chance and being so openly willing to do it. It opened my eyes to how truly special that moment was. It showed how much she loves me."