Howard tore up Texas League in '59
Future big league slugger hit a home run every 10 at-bats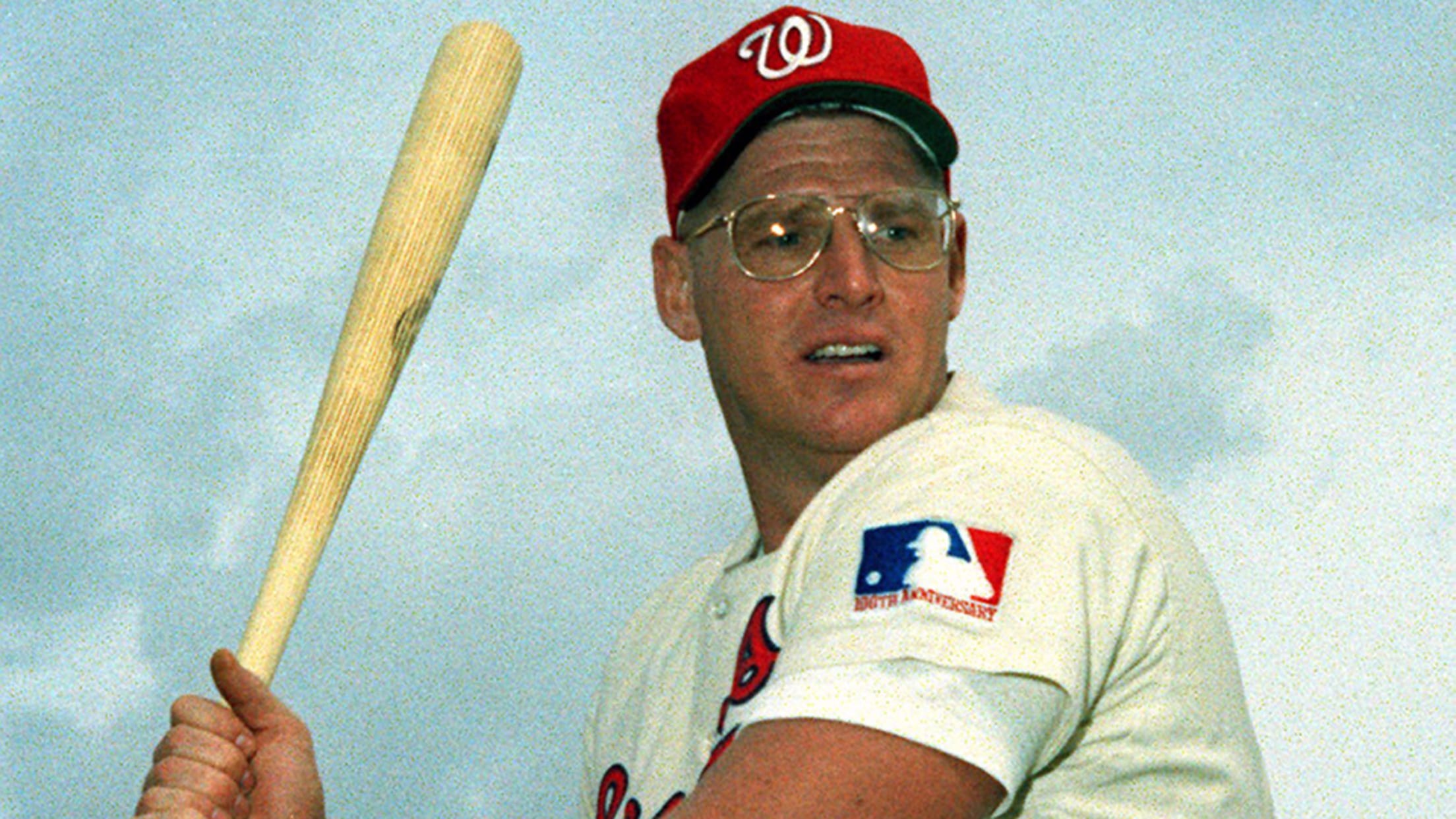 Frank Howard went on to lead the American League in home runs in both 1968 (44) and 1970 (44). (AP)
Minor League Baseball is known for its rich history, dating back more than 100 years. While much has been written about the best teams and top players who have graced the Minors, there remain many stories either untold or largely forgotten. Each week, MiLB.com will attempt to fill that gap
Minor League Baseball is known for its rich history, dating back more than 100 years. While much has been written about the best teams and top players who have graced the Minors, there remain many stories either untold or largely forgotten. Each week, MiLB.com will attempt to fill that gap and explore these historical oddities in our "Cracked Bats" feature. Know of any stories to be considered for this feature in the future? Send an email and let us know.
Frank Howard has been a larger than life figure in baseball for nearly 40 years, cutting an imposing path through ballparks, dugouts, clubhouses, banquet halls and just about any other space he happens to occupy. So it should come as no surprise that "Hondo" proved to be too big even for Texas, putting his stamp on the Lone Star State in a way few ever have.
Howard bashed his way through half a season in the Texas League in 1959, mauling opposing pitchers and shrinking ballparks to such a degree that he was out of the league by the middle of June. The Dodgers were so impressed by the 6-foot-8, 260-pound slugger and his muscular performance with the Victoria Rosebuds that they called him up from the Double-A circuit directly to the Major Leagues.
Hondo played in 63 games for the 'Buds that spring, hitting .356 with 27 homers and 79 RBIs in 261 at-bats (that's a homer every 9.7 at-bats). Howard was clearly on a path to rewrite the Texas League record book before the Dodgers came calling. While he didn't stick with Los Angeles until the following summer -- he won the National League Rookie of the Year Award in 1960 -- his time in Texas remains as much a part of the Hondo legend as anything he did during a 16-year big league career.
Howard had spent 1958 with Green Bay of the long-defunct Three-I League, leading the circuit in homers (37) and RBIs (119). He even had a brief run with the Dodgers, hitting a homer in 29 at-bats. So when Spring Training rolled around in '59, Howard thought he'd start the season with Triple-A Spokane of the Pacific Coast League after camp broke. That proved not to be the case.
"The Dodgers organization, years ago, believed that your first year or two in pro ball you needed to have a big year," Howard said. "I had the Victoria team made in 1958. But [general manager] Buzzie [Bavasi] sent me to the Three-I League. That was his philosophy. I had the Triple-A club made out of spring in my second year. I had 10 or 12 home runs that spring, but they said, 'No, you're going to the Texas League.'"
It didn't take long for Howard to alert the league to his presence. He belted his first homer -- a 405-footer -- on April 13 at Corpus Christi and followed with another the next night in Austin. Howard closed out April with seven long balls, looking every bit like a player who was clearly better than the circuit in which he was playing.
Howard opened May by homering in three consecutive games against Austin. And though the Rosebuds lost all three games, his production was steadily gaining notice throughout the league. He hit seven homers in an eight-game stretch against Mexican League teams -- the Texas League and Mexican League played interleague games leading up to the Pan Am Series after the season -- including going deep in four straight games against Nuevo Laredo and Mexico City.
By May 20, The Victoria Advocate, the local paper, began tracking his progress against that of Ken Guettler, who two years earlier set the Texas League mark with 62 home runs while playing for Shreveport.
"There were some amazing pitchers in that league that went on to pitch in the big leagues," Howard said. "That particular year, though, it was not a strong league. It wasn't as strong as it normally was. The difference between B-ball and that league wasn't that great.
"You don't think about that, though. You're young and you just go out and play. I was young and a punk, and I didn't think about the numbers. As far as, 'Would I have hit 60'?, I don't know. Probably not. But Victoria was a real good hitter's park. The wind blew out and the dimensions weren't big. But, like I said, when you're young and naïve, you don't think about it. You just go out and play."
And that's just what Howard did.
His crowning Texas League achievement came on June 8 in a doubleheader against Austin at Disch Field, where he connected for three home runs and and drove in 12 runs, 10 in one game. Hondo drove in two runs with a double in the opener. In the nightcap, he went on one of his patented tears by hitting three-run homers in consecutive at-bats in the fifth, sixth and seventh innings.
The first homer was a 400-footer to center field, while the second was a 354-foot opposite-field shot to right. The third hit a wire two-thirds of the way up a light pole more than 400 feet from home plate in left-center field. The outburst gave him 26 homers, and he was headed for Los Angeles a week later.
When Howard was promoted, The Advocate actually ran an editorial wishing the slugger well while bemoaning the fact that he was yanked from the Texas League. The editorial, however, prophetically mentioned that "Howard may be too inexperienced to make the grade this year as a big leaguer."
That proved to be true. Howard batted .105 with three RBIs in 19 at-bats and was back in the Minor Leagues, playing for Spokane, by July 1.
"I was a little overmatched against pro guys who could pitch and change speeds," Howard said. "Hard throwers never bothered me. But the Larry Jacksons and Don Cardwells and older pitchers during my first year or two proved to be a challenge. So after pooh-poohing all over the plate in the big leagues, they sent me back to the Coast League."
Dewey Soriano, the Pacific Coast League vice president, told The Sporting News that Howard's arrival was like "money in the bank for Spokane." He said that the league's resident slugger, Steve Bilko, who'd hit 56 homers the year before, was worth 100,000 extra fans over the course of a season and that Howard, buoyed by his reputation, would have a similar impact at the gate.
Whether or not that was true is difficult to say. But Howard continued to hit after a slow start with Spokane. He ended up batting .319 with 16 homers and 47 RBIs in 295 at-bats over 76 games.
And though he was no longer in the Texas League, he continued to lead the league in homers and RBIs for more than a month after his departure. Victoria teammate Carl Warwick topped the circuit with 35 homers, while Amarillo's Al Nagel took home the RBI (123) and batting titles (.344). Had Howard remained in Victoria there's little doubt he would have led the league in at least two of the three Triple Crown categories.
After spending the first month of the season with Spokane in 1960, Hondo was off to Los Angeles, where he smacked 23 homers and drove in 77 runs to earn Rookie of the Year laurels. Hondo played four more seasons in Los Angeles, helping the Dodgers win a World Series in 1963. He fittingly hit a home run during the Fall Classic. But Los Angeles traded him to Washington following the 1964 season in a deal that brought left-hander Claude Osteen to the Dodgers.
Howard responded by having the best years of his career for the lowly Senators, adding the nickname "Capital Punisher" to his resume. He topped the 40-homer mark three consecutive years, including a career-best 49 in 1969 during Ted Williams' first season as the Senators manager. He finished his career with 382 homers and even made it back to Texas in 1972 when the Senators moved to Arlington and became the Rangers.
Former Mets catcher John Stearns gave Howard another nickname when he was managing New York in 1983, calling him "Hondopolis," saying he was as big as a city. That's not quite true. He was bigger than that. For a while, he was even bigger than Texas and the league that shares its name.
Kevin Czerwinski is a reporter for MiLB.com.