Hoes among five Minor Leaguers suspended
Outfielder gets 50-game ban after testing positive for drug of abuse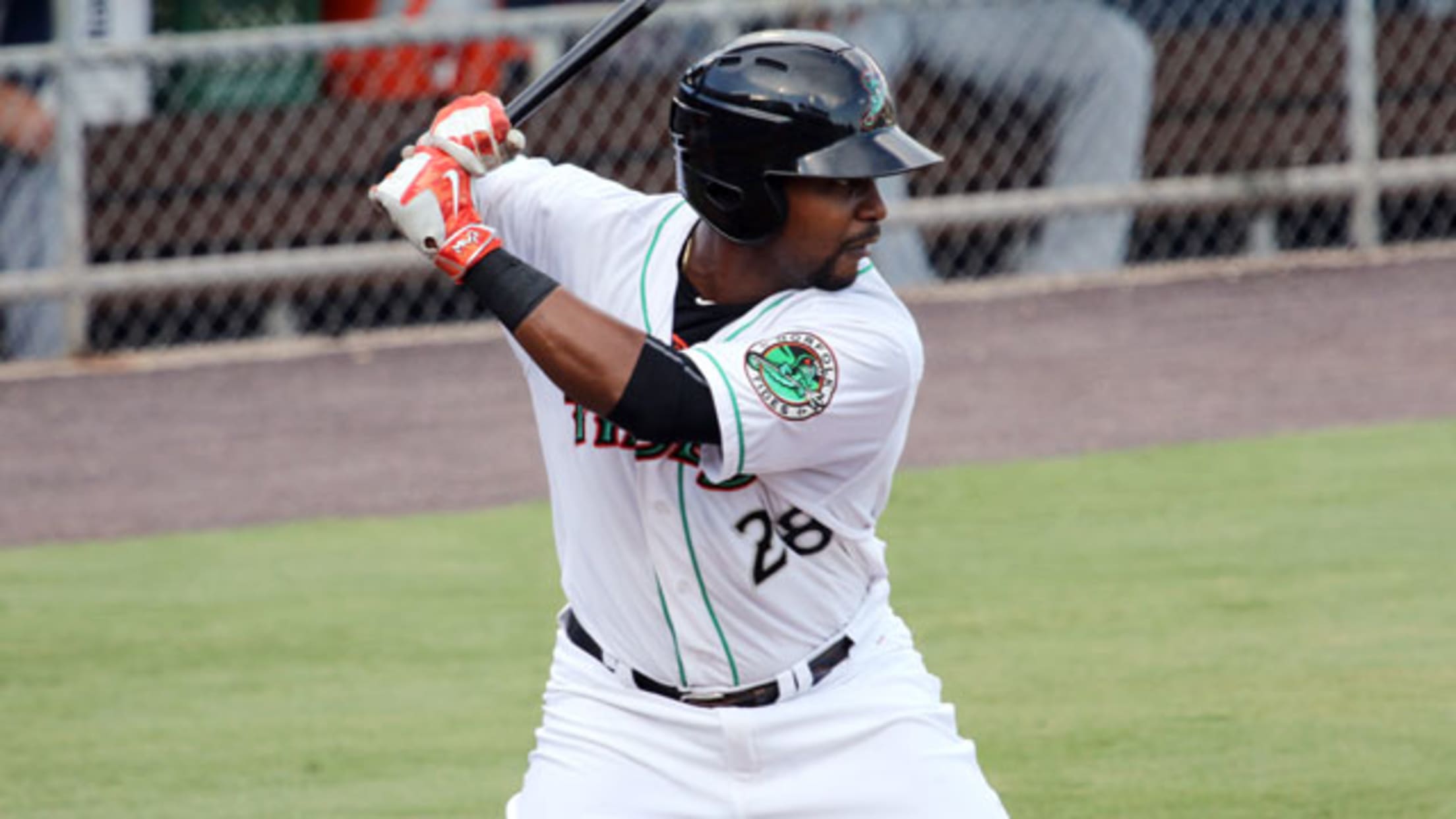 L.J. Hoes batted .242/.318/.331 with six homers in 102 games at Triple-A Norfolk last year. (Steven Goldburg/Norfolk Tides)
NEW YORK -- Free agent outfielder L.J. Hoes, who has played for the Astros and Orioles in the Major Leagues, was one of five players suspended Wednesday for violating the Minor League Drug Prevention and Treatment Program.The Office of the Commissioner of Baseball suspended Hoes, who spent last season with
NEW YORK -- Free agent outfielder L.J. Hoes, who has played for the Astros and Orioles in the Major Leagues, was one of five players suspended Wednesday for violating the Minor League Drug Prevention and Treatment Program.
The Office of the Commissioner of Baseball suspended Hoes, who spent last season with Triple-A Norfolk, 50 games after a second positive test for a drug of abuse. His suspension begins as soon as he signs with another organization.
The 26-year-old posted an OPS under .700 for the second time in his Minor League career and the first time since 2009, batting .242/.318/.331 with six homers, 33 RBIs and eight stolen bases in 102 games.
Also suspended were Braves infielder Gabe Howell, D-backs catcher Ryan January, Cardinals left-hander Corey Littrell and Rockies infielder Yeremi Rosario.
Howell, a 20th-round pick in last year's Draft, went 3-for-20 in the Rookie-level Gulf Coast League last summer. He received a 68-game suspension after a positive test for hydrochlorothiazide.
January was a Pioneer League midseason All-Star last summer and batted .273/.376/.470 with 10 homers and 26 RBIs in 51 games for Rookie-level Missoula. He was suspended 50 games after testing positive for an amphetamine.
Like Hoes, Littrell received a 50-game ban following a second positive test for a drug of abuse. The 24-year-old was 2-4 with a 3.90 ERA for Double-A Springfield and Triple-A Memphis in 2016.
"It's disappointing," Cardinals general manager John Mozeliak told MLB.com. "I think from just a pure baseball projection, he was trending in the right direction. This isn't a death sentence. It's a setback. Hopefully, he understands the mistake he made and can resume his career in 50 games."
Rosario was suspended for 72 games after a positive test for Tamoxifen. He posted a .233/.288/.293 slash line with nine RBIs in 39 games in the Rookie-level Dominican Summer League last year.
Hydrochlorothiazide and Tamoxifen are considered performance-enhancing substances in violation of the program, while an amphetamine is a stimulant on the list of banned substances.
The commissioner's office has suspended 11 players this year for violations of the Minor League drug program.
Chris Tripodi is an editor for MiLB.com. Follow him on Twitter @christripodi.