Hoffpauir hits for the cycle again
51s infielder completes feat with sixth-inning double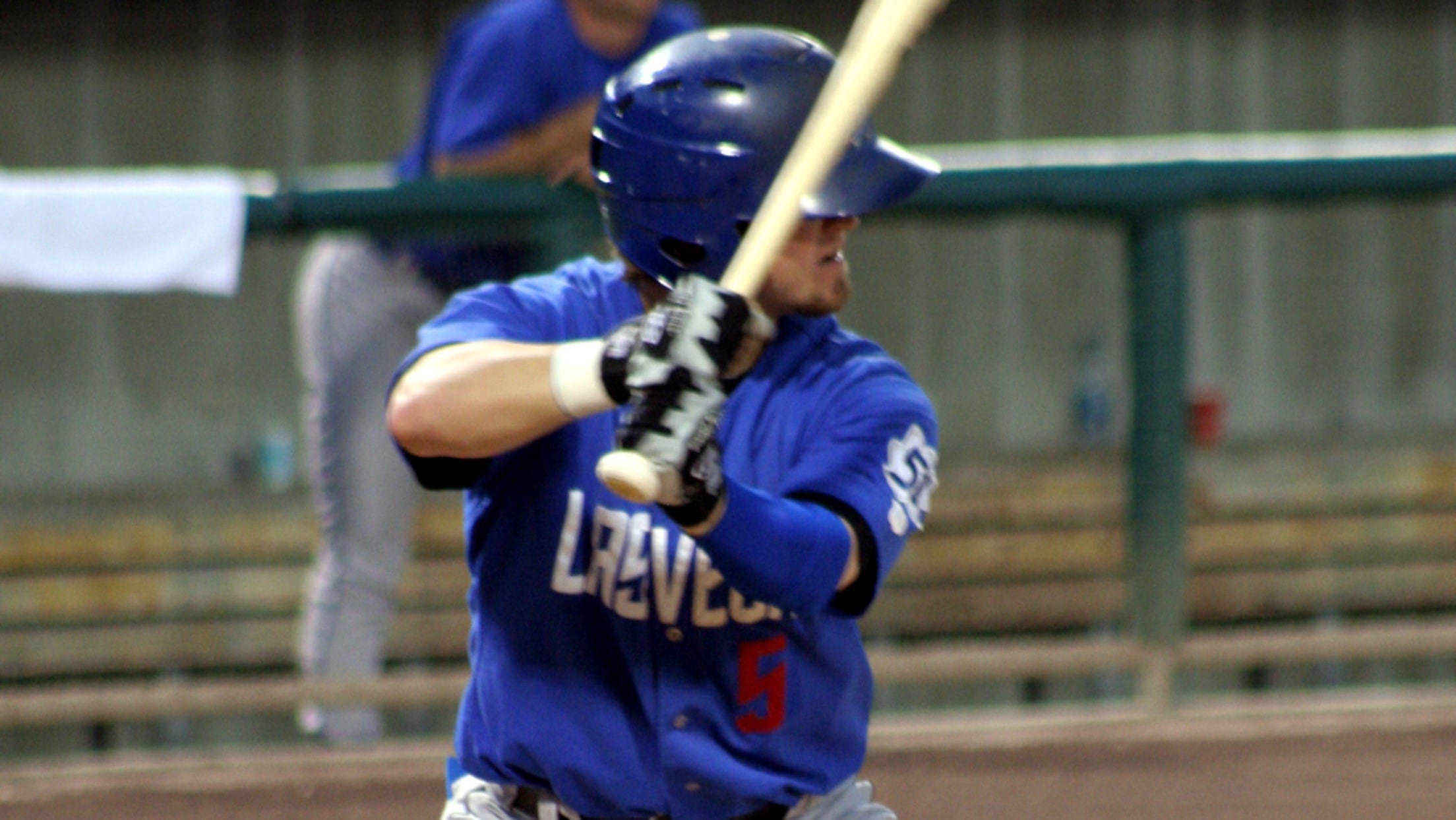 Dave Nelson/MiLB.com
It's been two years since a Minor Leaguer hit for the cycle twice in the same season. Jarrett Hoffpauir needed less than two months to accomplish the feat. Hoffpauir hit for the cycle again Friday night, doubling in his final at-bat of the Las Vegas 51s' 6-4 victory over the
It's been two years since a Minor Leaguer hit for the cycle twice in the same season. Jarrett Hoffpauir needed less than two months to accomplish the feat.
Hoffpauir hit for the cycle again Friday night, doubling in his final at-bat of the Las Vegas 51s' 6-4 victory over the Tacoma Rainiers.
"It's kind of hitting me [now]," he said. "I'm trying to take it all in. It's one of those rare things. For it to happen twice in a year or twice in a month, it's something special. I'm going to cherish it for a long time."
The 26-year-old infielder on April 25 became the eighth player in 51s' history to hit for the cycle. In that contest, he needed a single and had two at-bats to make history. On Friday, he came to the plate in the sixth inning, right after Aaron Mathews broke a 3-3 tie with a two-run inside-the-park homer.
"Today, I only got four at-bats," Hoffpauir noted. "I knew after I hit the home run in my third at-bat that I had the double left. It was in the back of my head, but you try not to worry about it."
Facing Rainiers starter Steven Shell, Hoffpauir ripped a 2-1 breaking ball over the head of right fielder Greg Halman for his 11th double of the season.
"When I hit it, I didn't know for sure," he said. "I know they have some speed in the outfield. ... I got a good pitch to hit and drove it and it just happened."
Hoffpauir -- in his first year in the Blue Jays system -- got his night started with a first-inning triple, his first since hitting for the cycle against Sacramento. He led off the third with a base hit, then homered for the third time in five games in the fifth.
Joe Koshansky was the last Minor Leaguer to hit for the cycle twice in one year, performing the feat in 2008 for Triple-A Colorado Springs.
Making the accomplishment even more special was the fact that Hoffpauir's parents flew in to see him play for the first time this season.
"They're both teachers and just finished up with the school year," he said. "It was awesome."