Brewers' Spurlin suspended for 50 games
White Sox 17-year-old Ferrer draws 72-game ban for steroid use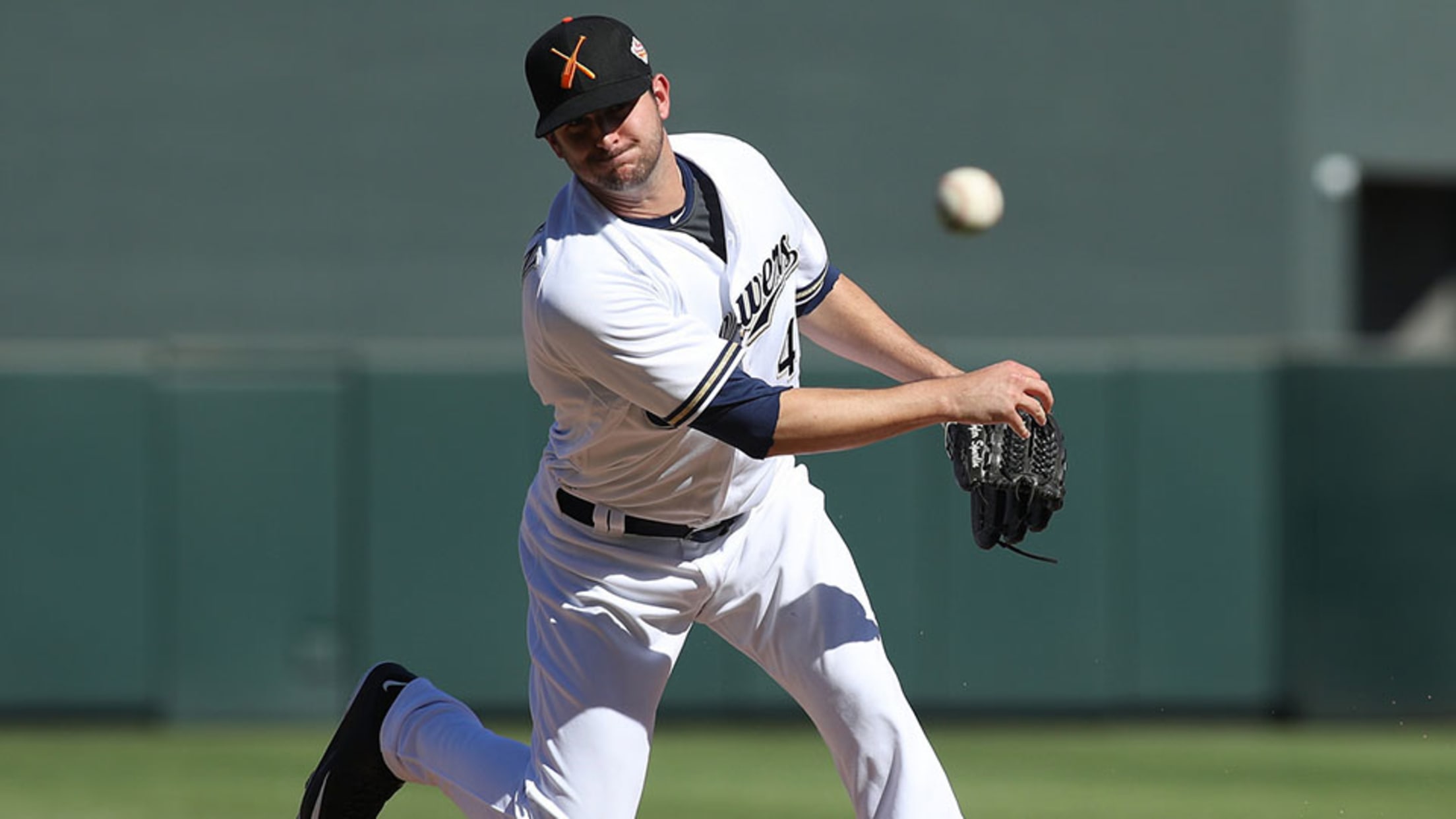 Right-hander Tyler Spurlin hasn't pitched in the Minors since the 2016 season. (Jason Wise/MLB.com)
Brewers Minor Leaguer Tyler Spurlin and White Sox pitcher Jorge Ferrer were suspended on Friday after both failed drug tests.The Office of the Commissioner of Baseball said Spurlin, 26, received a 50-game punishment without pay after testing positive for amphetamines, which is considered a stimulant in violation of the Minor
Brewers Minor Leaguer Tyler Spurlin and White Sox pitcher Jorge Ferrer were suspended on Friday after both failed drug tests.
The Office of the Commissioner of Baseball said Spurlin, 26, received a 50-game punishment without pay after testing positive for amphetamines, which is considered a stimulant in violation of the Minor League Drug Prevention and Treatment Program.
Ferrer, who is with Chicago's Rookie-level affiliate in the Dominican Summer League, will miss 72 games after he was flagged for using Stanozolol, a steroid and performance-enhancing substance.
Spurlin signed with Milwaukee in 2013 out of Rice and has appeared in 114 Minor League games, going 10-3 wih a 2.91 ERA and 118 strikeouts and 61 walks in 151 1/3 innings. He has not appeared in a game since 2016.
Ferrer, 17, signed with the White Sox on April 27 and appeared in just two games before being suspended. He struck out five and walked four while allowing three unearned runs on four hits in 3 2/3 innings on June 2 and 5.