Twins shortstop Javier out for season
No. 5 prospect needs surgery to repair torn labrum in shoulder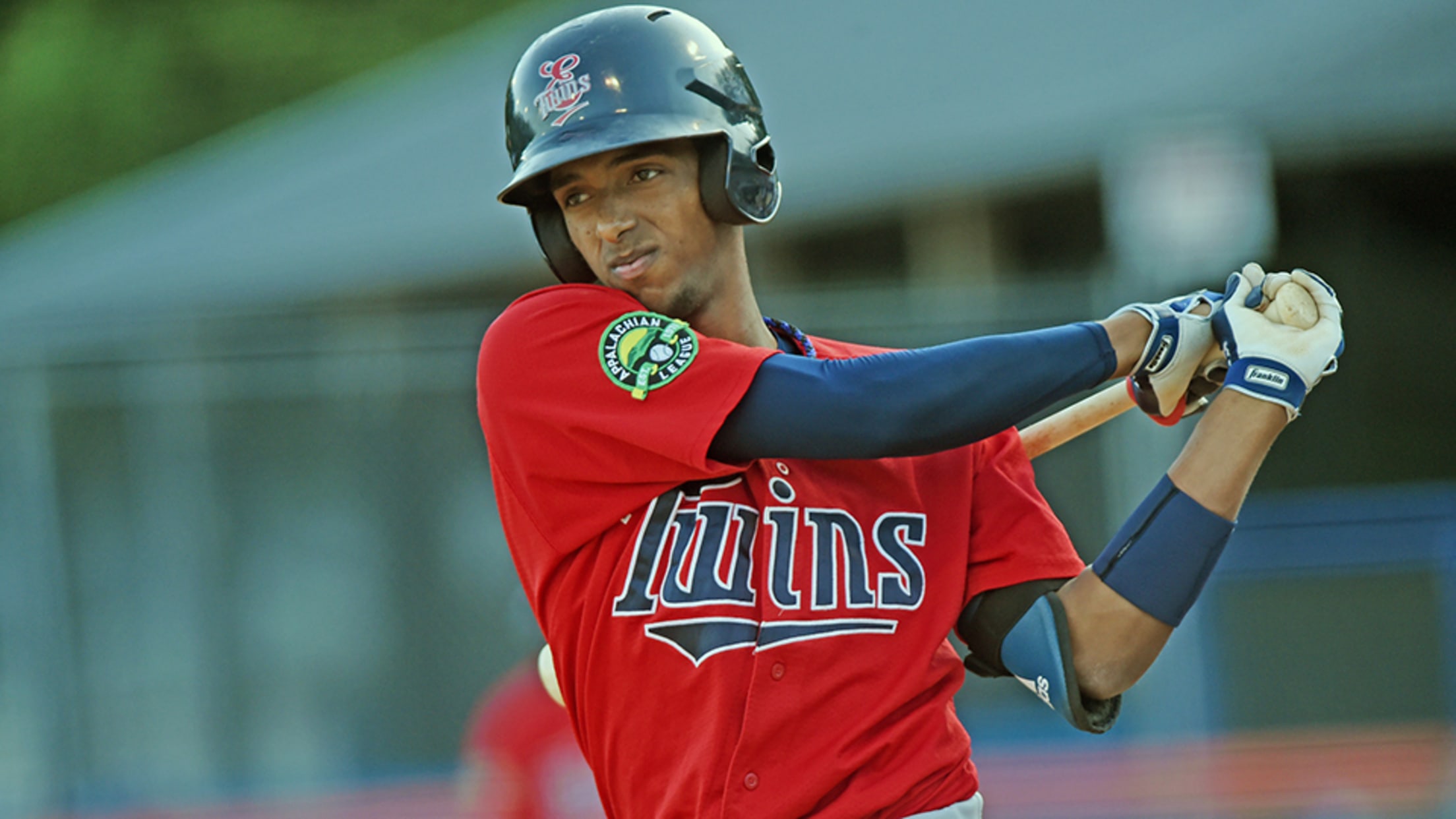 Wander Javier batted .299/.383/.471 with 34 runs scored in 41 games with Elizabethton last year. (Brian McLeod/MiLB.com)
On a day the big league club got back Byron Buxton, the Twins lost one of their top prospects for the rest of the season.Shortstop Wander Javier, the Twins' fifth-ranked prospect, needs surgery to repair a torn labrum in his left, non-throwing shoulder. The news was first reported by the
On a day the big league club got back Byron Buxton, the Twins lost one of their top prospects for the rest of the season.
Shortstop Wander Javier, the Twins' fifth-ranked prospect, needs surgery to repair a torn labrum in his left, non-throwing shoulder. The news was first reported by the Minneapolis Star-Tribune.
The 19-year-old was injured late in the 2017 season, his second as a pro. The Twins decided against surgery and opted to have Javier try to rehab the shoulder, but after a recent flareup, decided surgery was the best course, the newspaper reported. Dr. James Andrew will perform the procedure next week and Javier -- MLB.com's No. 97 overall prospect -- will miss six to nine months.
Javier played at Rookie-level Elizabethton in 2017, batting .299/.383/.471 and showing an outstanding feel to hit and an ability to make consistent hard contact to all fields, especially for a teenager.
As a shortstop, Javier has shown a plus-plus arm and outstanding range, scouts say. The Twins spent $4 million, their entire international bonus pool, to sign him in 2015.
If there is a positive, it's that the Twins have great depth at shortstop with top prospect Royce Lewis and fourth-ranked Nick Gordon, who also rank among MLB.com's Top 100 overall prospects.
Vince Lara-Cinisomo is a contributor to MiLB.com. Follow him on Twitter @vincelara.