Minor League teams vie for Esurance Home Field Advantage Award
One club in each of the 14 leagues will be named a winner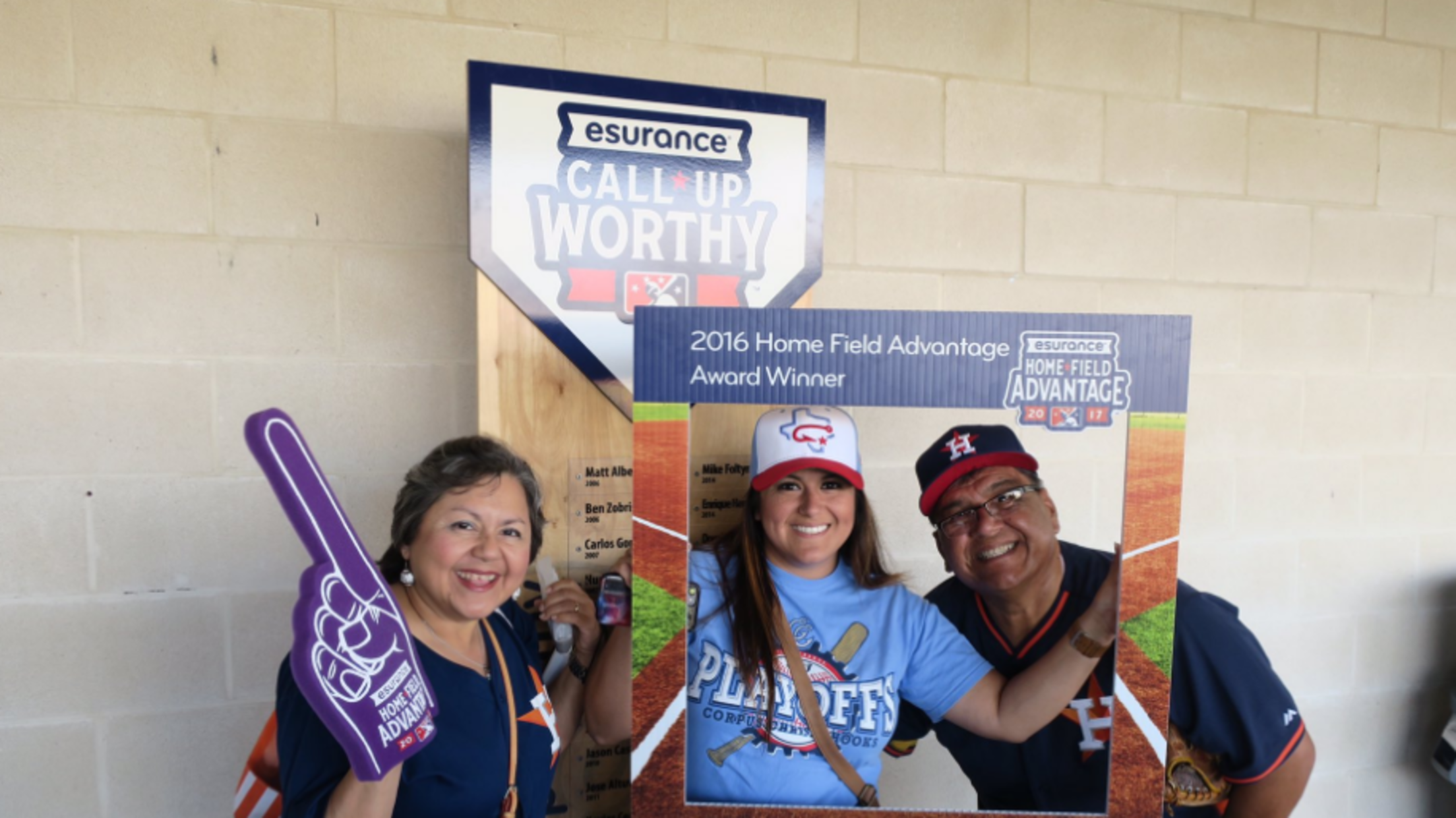 Fan (noun): an enthusiastic devotee (as of a sport or a performing art) usually as a spectator. Each season, Minor League Baseball (MiLB) welcomes 40-plus million of these devotees to its ballparks in 46 states and in one Canadian province, providing memorable experiences from the moment the gates open, and often, to
Fan (noun): an enthusiastic devotee (as of a sport or a performing art) usually as a spectator.
Each season, Minor League Baseball (MiLB) welcomes 40-plus million of these devotees to its ballparks in 46 states and in one Canadian province, providing memorable experiences from the moment the gates open, and often, to well after the game ends.
There's no denying Minor League Baseball fans are devoted, knowledgeable, supportive and die-hard, following the future stars of MLB from their humble beginnings in cities like Visalia, California; Dayton, Ohio; and Billings, Montana to Major League ballparks across the country. And as summer officially begins today, MiLB fans have a chance to show their devotion to their hometown teams as part of the Esurance Home Field Advantage Award for the second straight season.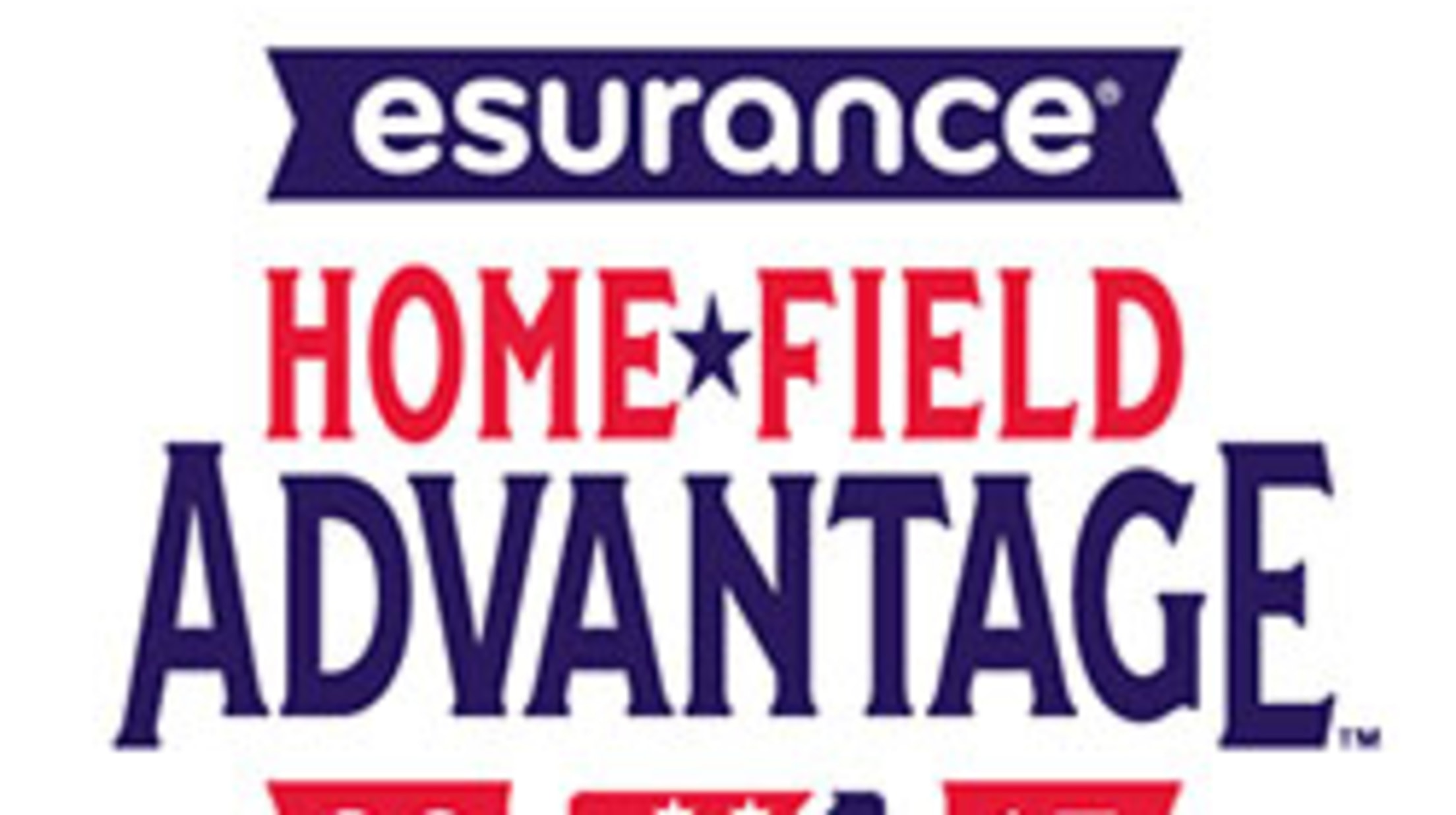 The Esurance Home Field Advantage (HFA) Award, which was first introduced in 2016, honors the communities who best support their hometown Minor League Baseball teams during the MiLB season. One Minor League Baseball team in each of the 14 leagues will be named the 2017 Esurance Home Field Advantage Award winner based on the highest percentage capacity of the ballpark this season.
Each team that was presented the Home Field Advantage Award last season hosted a ballpark celebration to honor its loyal fans before the start of their season.
Some of this year's Home Field Advantage festivities included the Dayton Dragons hosting a pep rally at a local mall during which they also conducted National Anthem tryouts, the Corpus Christi Hooks incorporating the Home Field Advantage event into its Opening Weekend festivities, which included a fireworks show and postgame concert, and the Charlotte Knights including their team in their celebration by producing short videos of players congratulating their fans for the HFA honor. The videos were posted on the Knights' social media channels during Opening Week.
The El Paso Chihuahuas, the Home Field Advantage Award winner in the Pacific Coast League, held an in-game recognition for their supportive fans with a thank you from the team's General Manager, Brad Taylor. The loudest section in the stadium received a purple foam finger giveaway featuring the Esurance Home Field Advantage Award logo, and fans prominently displayed the giveaway during the game.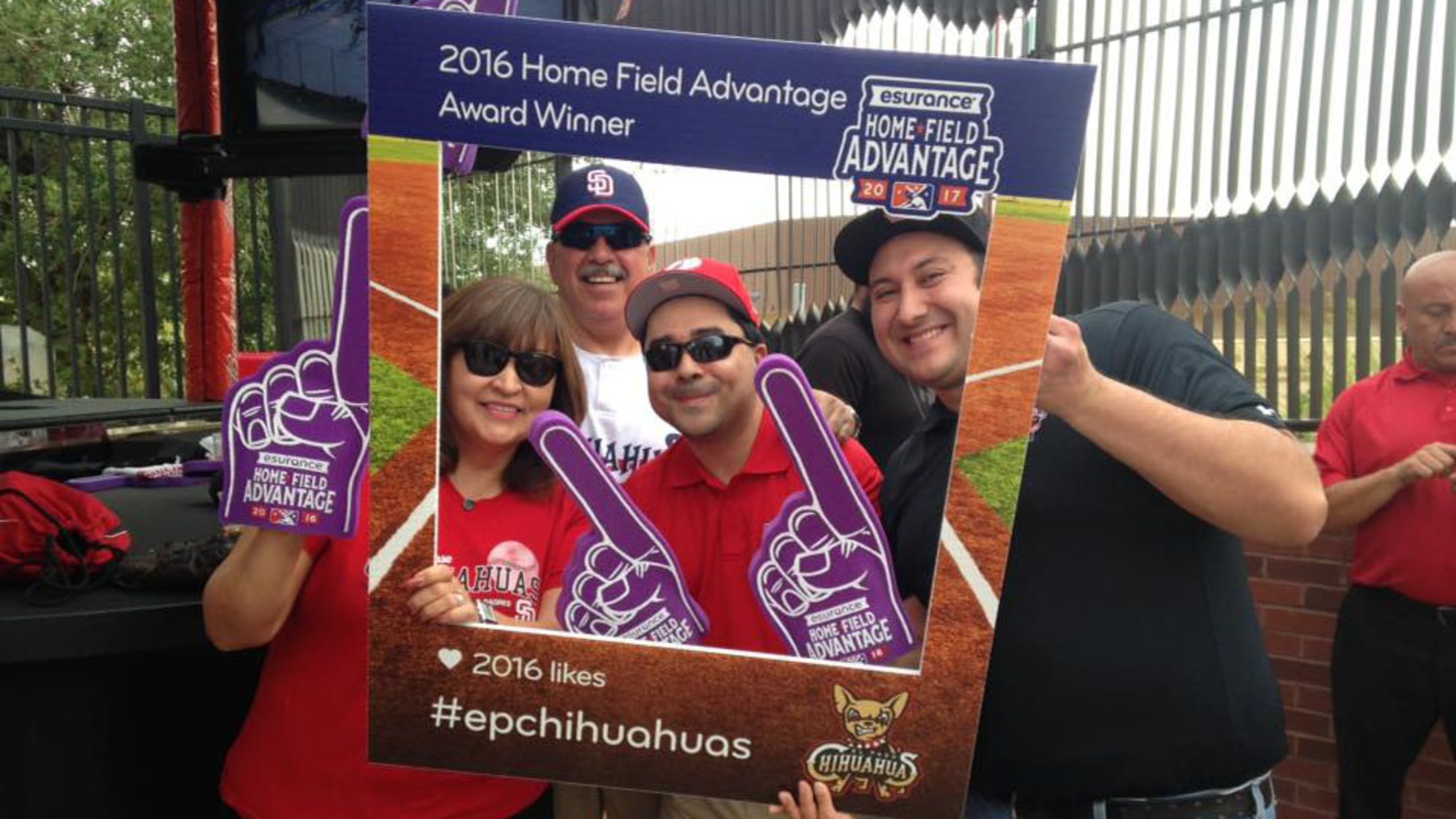 "The Esurance Home Field Advantage Award means so much because it is generated by the fans," stated Taylor. "It is through their support that we fill our ballpark every day of the week. I am most proud that our fans have given us consistent success, no matter what day of the week it is. They make every day feel like Friday. We are truly fortunate to be in a community that loves what we do and that keeps us thinking creatively."
In this friendly competition among leagues, fans came out in record numbers last year to support their communities and local Minor League Baseball teams, and 2017 is shaping up to be no different. The 2016 Home Field Advantage Award winners, who are once again vying for the title in their respective leagues, were as follows: Charlotte Knights (International League), El Paso Chihuahuas (Pacific Coast League), Trenton Thunder (Eastern League), Pensacola Blue Wahoos (Southern League), Corpus Christi Hooks (Texas League), Visalia Rawhide (California League), Frederick Keys (Carolina League), Daytona Tortugas (Florida State League), Dayton Dragons (Midwest League), Greenville Drive (South Atlantic League), Hudson Valley Renegades (New York-Penn League), Vancouver Canadians (Northwest League), Pulaski Yankees (Appalachian League) and Billings Mustangs (Pioneer League).
Additionally, each team that was a Home Field Advantage Award recipient was honored at the Opening Session of the 2016 Baseball Winter Meetings in National Harbor, Maryland, with a commemorative plaque, courtesy of Esurance and Minor League Baseball.
"Fans are the backbone of Minor League Baseball, and their support is what has contributed to our outstanding attendance numbers over the years," said David Wright, Chief Marketing & Commercial Officer for Minor League Baseball. "We recognize the importance of each team within its community and the integral role the fans play in the teams' success. This award recognizes not only individual teams, but their fans as well."
The Home Field Advantage Award is one of four extensions of a strategic national partnership between Minor League Baseball and Esurance announced last June, which also includes the Esurance #CallUpWorthy campaign, Esurance Rising Star Students and Esurance September Call-Ups. Esurance is the exclusive home and auto insurance partner of Minor League Baseball, and currently the only brand to sponsor both Minor League Baseball and Major League Baseball, engaging fans online and on the field.
To learn more about Esurance's partnership with Minor League Baseball, visit www.MiLB.com/CallUpWorthy.
Mary Marandi is assistant director, corporate communications for Minor League Baseball.