Tebow lands on disabled list
Mets prospect set to see hand specialist next week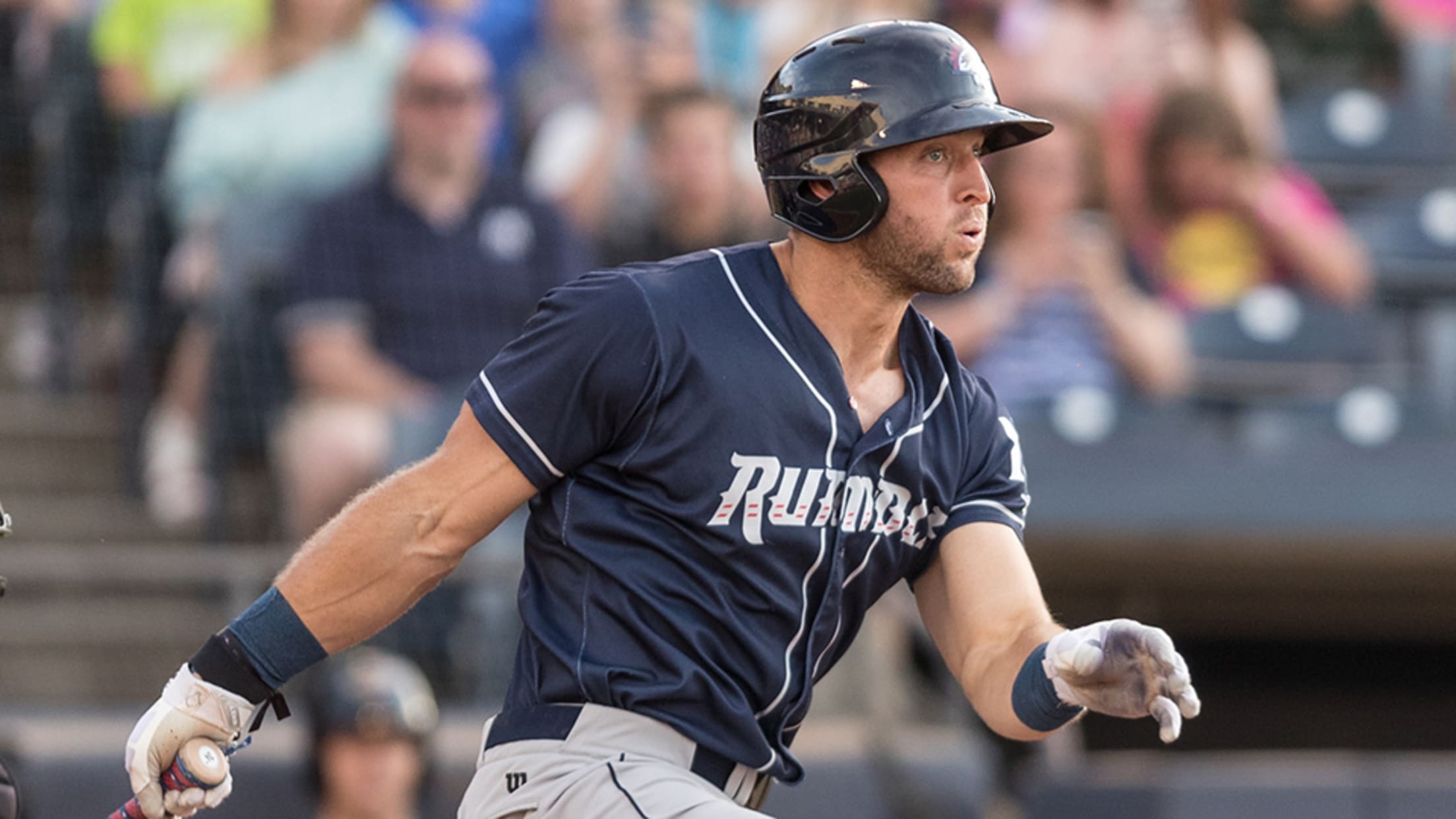 Tim Tebow has a .340 batting average and .798 OPS in July with Double-A Binghamton. (David Monseur/MiLB.com)
One of the most intriguing stories in Minor League Baseball has been put on hiatus for the short term. The Mets placed Tim Tebow on the seven-day disabled list Saturday with a hand injury. The 30-year-old will see a hand specialist in New York City this week. 
One of the most intriguing stories in Minor League Baseball has been put on hiatus for the short term.
The Mets placed Tim Tebow on the seven-day disabled list Saturday with a hand injury. The 30-year-old will see a hand specialist in New York City this week.
Tebow left Double-A Binghamton's game against Trenton on Thursday after walking in the seventh inning, appearing to injure his right hand during the at-bat. He underwent an X-ray and an MRI on Friday.
"He's one of our able players, but he's not able to swing," Rumble Ponies manager Luis Rojas told WBNG. "We're really tentative to use him in any other area. The organization and our medical trainer required him to go to New York as soon as possible. We have to find out what the discomfort is. We just have to make sure that it's nothing major."
It's been a breakout season for the former NFL quarterback. Tebow is hitting .273/.336/.399 with six home runs and 36 RBIs in 84 games this year. The injury comes at an inopportune time for the Heisman Trophy winner. Since June began, he's batting .320 and has significantly cut down on his strikeouts.
During 2017, his first season of professional baseball, Tebow hit .226 with a .656 OPS between Class A Columbia and Class A Advanced St. Lucie.
"It's just little things at the plate," the Eastern League All-Star told reporters last week. "Hand positions, relaxing, getting your front foot down, little things in the game. ... Different fundamentals that have been able to help me as well, plus seeing more pitches and being able to work on my game plan going up to the plate."
No timetable has been set for his return.
Chris Bumbaca is a contributor for MiLB.com based in New York. Follow him on Twitter @BOOMbaca.