Yanks' Sheffield placed on seven-day DL
Southpaw exited Wednesday's start early with oblique strain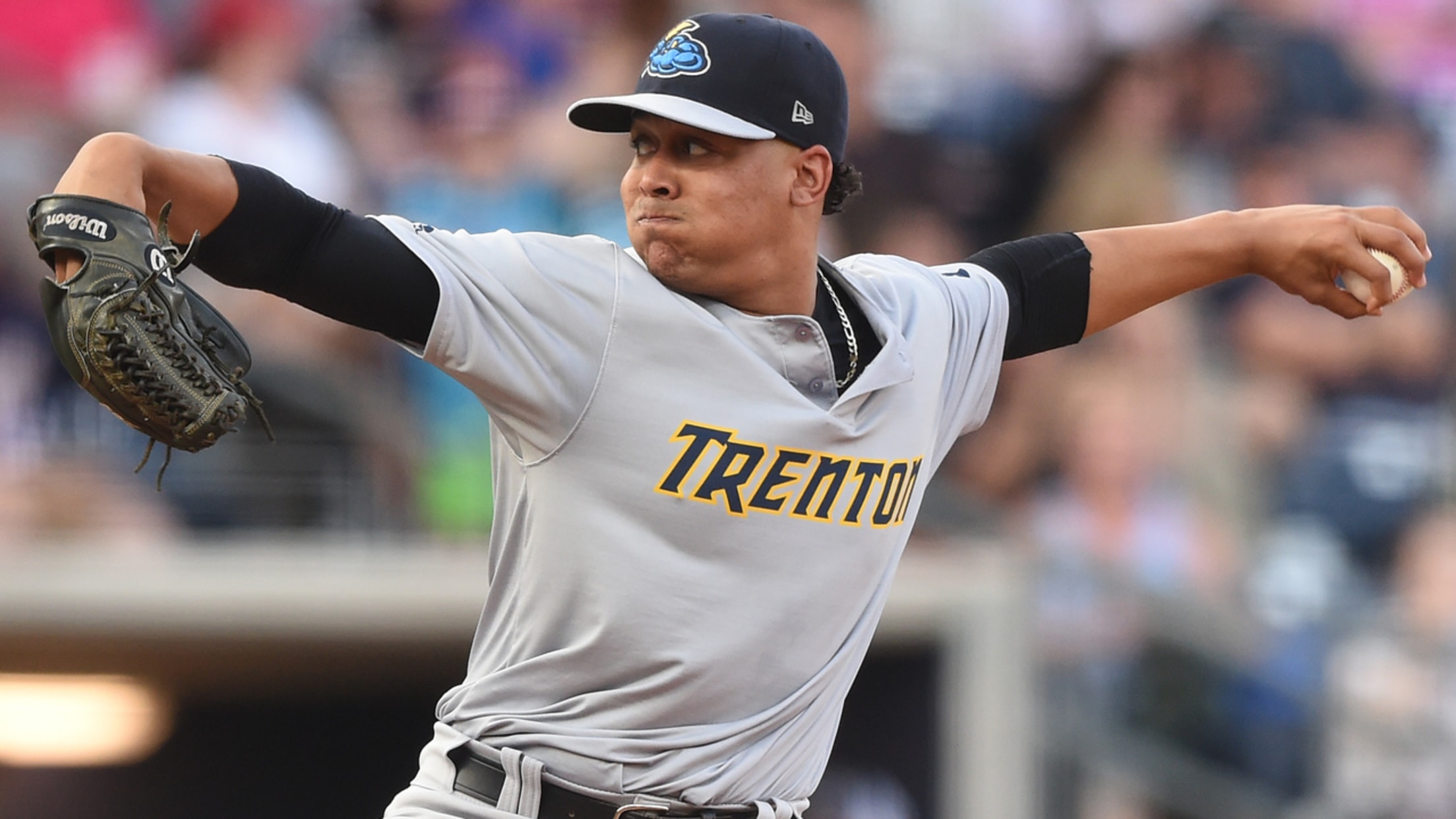 Justus Sheffield was named an Eastern League All-Star for Double-A Trenton on June 28. (Kevin Pataky/MiLB.com)
Justus Sheffield was placed on the seven-day disabled list Thursday after leaving Wednesday's start for Double-A Trenton after just 4 1/3 innings with an oblique injury.The Yankees No. 6 prospect allowed two runs -- one earned -- on four hits, but departed after getting Reading's Angelo Mora to ground out
Justus Sheffield was placed on the seven-day disabled list Thursday after leaving Wednesday's start for Double-A Trenton after just 4 1/3 innings with an oblique injury.
The Yankees No. 6 prospect allowed two runs -- one earned -- on four hits, but departed after getting Reading's Angelo Mora to ground out for the first out of the fifth on his 83rd pitch. Sheffield struck out four, walked three and threw 49 pitches for strikes.
Gameday box score
"It breaks my heart" Thunder manager Bobby Mitchell told The Trentonian. "He was really disappointed. Any time you get injured like that and you know you're out for a while, it's going to affect you. I think he was progressing nicely, he was coming right along and he was an All-Star. And then this. It's a big-time setback."
The 21-year-old, who sports a 7-5 record and 3.09 ERA, made his 16th start of the year in Double-A. A week ago, he was named to the Eastern League All-Star team, the left-hander's third straight year as a midseason all-star selection.
"You could see it when he threw the pitch, a slider, he grimaced," Mitchell told the newspaper. "Being the game that he is, he tried to stay in the game. He was telling me he had bubble guts. I didn't know what that was. I looked at him like, 'What's bubble guts?' It sounds like a disease. He was just trying to stay in the game."
Jorge Mateo, MLB.com's No. 37 overall prospect, doubled twice and No. 29 Yankees prospect Thairo Estrada doubled to extend his hitting streak to 18 games as the Thunder cruised to their seventh straight win, 8-3.
Tyler Maun is a contributor to MiLB.com. Follow him on Twitter @TylerMaun.