Pratto, Battenfield headline SAL All-Stars
Stacked Southern lineup to face strong Northern Division arms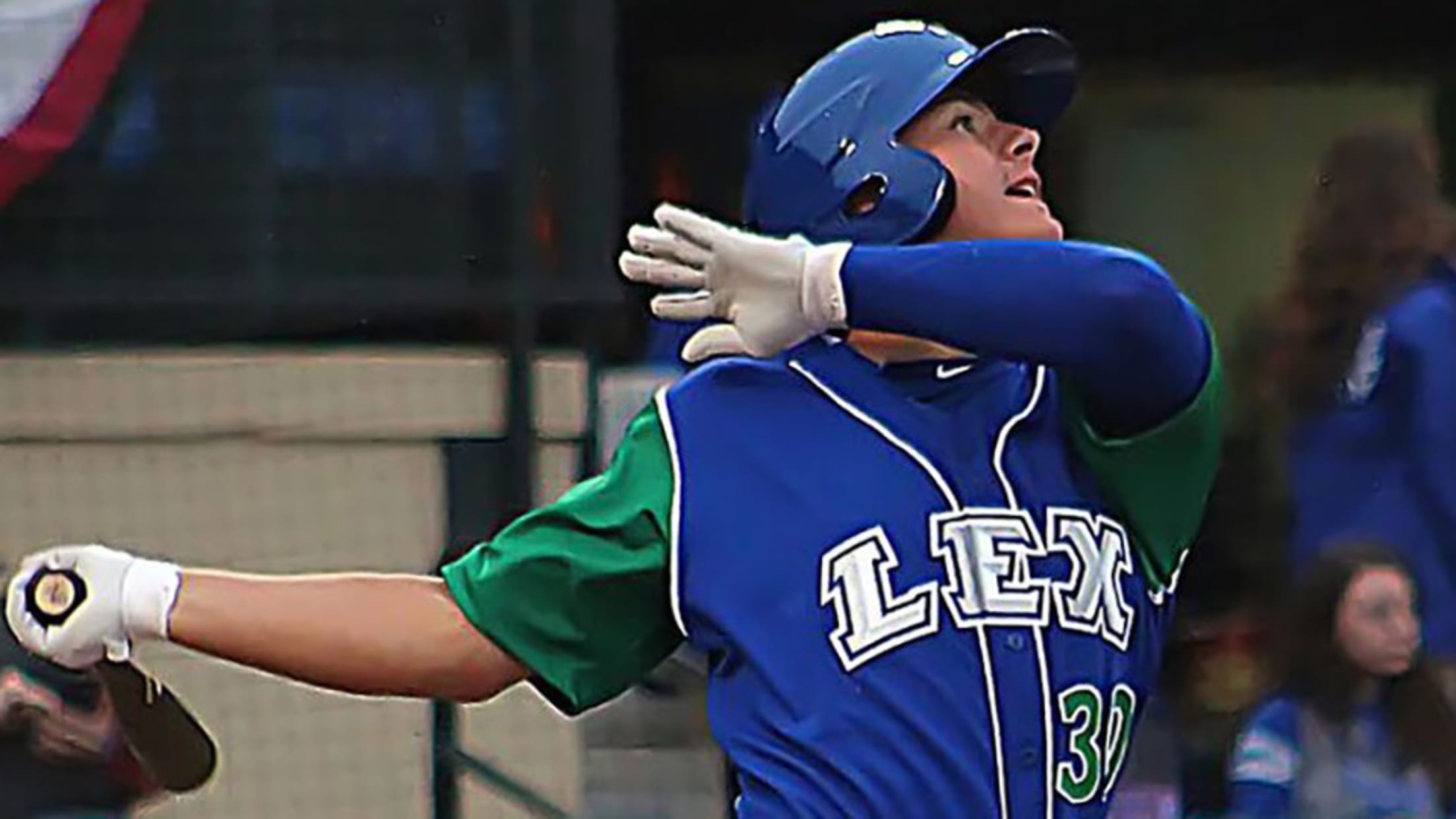 Nick Pratto is hitting .264 with seven home runs and 27 RBIs for Class A Lexington this season. (Clinton Riddle/MiLB.com)
The South Atlantic League All-Star rosters may not feature any of baseball's top-100 prospects, but there will still be plenty of intriguing players showcasing their talents in two weeks' time. A quartet of Class A Lakewood hurlers highlight the Northern Division team, while a power-heavy lineup leads the way for the
The South Atlantic League All-Star rosters may not feature any of baseball's top-100 prospects, but there will still be plenty of intriguing players showcasing their talents in two weeks' time.
A quartet of Class A Lakewood hurlers highlight the Northern Division team, while a power-heavy lineup leads the way for the Southern squad, the league announced Tuesday. The 2018 SAL All-Star Game will take place Tuesday, June 19, in Greensboro, North Carolina at 7:05 ET.
League ERA leader Will Stewart (1.23) is one of four Lakewood pitchers representing the Northern Division. Joining him from the BlueClaws are David Parkinson (4-1, 1.34 ERA), Ramon Rosso (2-1, 1.44 ERA) and Damon Jones (4-2, 1.88 ERA). Keeping with the theme of pitching in the North, Kannapolis' Blake Battenfield (5-2, 1.59 ERA) also earned an All-Star bid.
View the SAL All-Star rosters:Southern Division | Northern Division
Offensively for the North, current batting leader and Kannapolis shortstop Laz Rivera (.354) will be alongside teammate Luis Gonzalez, who is hitting .330.
The Southern lineup will certainly have some pop in it. SAL home run leader Seuly Matias (17), the Royals' third-ranked prospect, will be in Greensboro with Lexington teammates Nick Pratto (Royals No. 2) and MJ Melendez (Royals No. 4).
Chad Spanberger, who is hitting .330 with 14 home runs and a league-leading 41 RBIs, is coming off SAL Player of the Week honors and is the Rockies' No. 25 prospect. He'll be joined by Asheville teammate Casey Golden, who has 12 homers and 38 RBIs of his own.
Mets No. 3 prospect David Peterson (1-4, 1.93 ERA) from Columbia could be in line to start the game for the Southern Division. League wins leader Bruce Zimmermann (7-2, 2.12 ERA) of Rome is another strong option to start.
The complete Northern Division and Southern Division rosters can be found at those links. Rosters will be updated as additions are made due to promotion or injury.
Chris Bumbaca is a contributor for MiLB.com based in New York. Follow him on Twitter @BOOMbaca.