On the Road: Rochester's 'Mr. Baseball'
Altobelli has worn many hats, is best remembered with Red Wings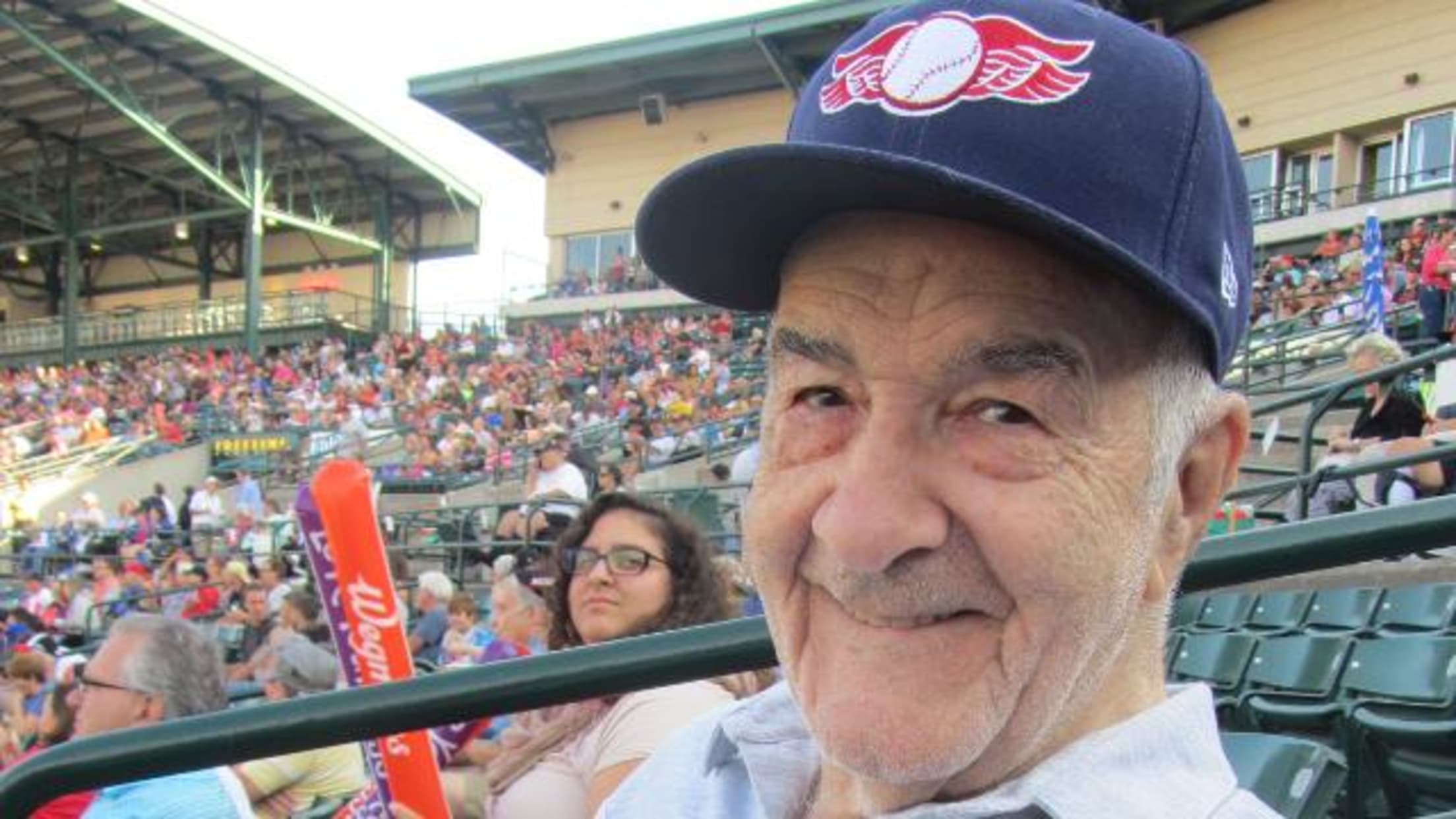 Joe Altobelli won the first of two Governors' Cups with Rochester with a star-laden team in 1971. (Benjamin Hill/MiLB.com)
To the baseball world at large, Joe Altobelli is best known for the time he spent as a Major League manager and coach. He logged time with the Cubs, Yankees, Giants and Orioles in this capacity, managing the latter two teams and, most notably, leading the 1983 Orioles to a
To the baseball world at large, Joe Altobelli is best known for the time he spent as a Major League manager and coach. He logged time with the Cubs, Yankees, Giants and Orioles in this capacity, managing the latter two teams and, most notably, leading the 1983 Orioles to a World Series title.
But to fans of the Rochester Red Wings, Altobelli's years (1977-90) as a big league dugout strategizer were merely a hiatus from the city that he calls home. The bulk of his 59 seasons in professional baseball, spanning from 1951-2009, were spent with this long-running International League franchise as a player, coach, manager, general manager and broadcaster.
As a result of this full-to-bursting Red Wings resume, "Alto," as he is often called, is regarded as Rochester's "Mr. Baseball." His number 26 has been retired by the Red Wings, he was a charter inductee into the team's Hall of Fame and a Joe Altobelli statue can be found on the Frontier Field concourse. He's even incorporated into the team's concession operation via the "Altobelli's Deli" stand, his name accentuated on the signage with illustrated dangling sausages.
Altobelli, 82, may be retired but he's still a regular presence at Frontier Field. I caught up with him during a game Aug. 23 as the Red Wings were taking on the visiting Scranton/Wilkes-Barre RailRiders in the first game of a doubleheader. He was taking in the action from a seat behind home plate, a vintage blue Red Wings cap perched atop his head, ready and willing to spend a few minutes talking about his illustrious career.
* * *
Altobelli's long association with the Red Wings began in 1963, his first of four seasons as the team's first baseman and occasional outfielder. He arrived with the Red Wings having previously spent parts of three seasons in the Majors with Cleveland (1955, '57) and Minnesota (1961).
"I never played here in this ballpark [Frontier Field], but I played in the old one [Red Wing Stadium, later renamed Silver Stadium] and they had a short right-field fence. I really liked that ballpark," said Altobelli, who was born and raised in Detroit. "I just liked the area, I liked the town. It was a great place to raise a family. My children went to school here, and all of them but one daughter are still here. Five of my six children are still here."
Toward the end of his playing career, Altobelli transitioned into a new role. He served as a player-coach with the 1966 Red Wings (under Earl Weaver) and later that season made his managerial debut with the Appalachian League's Bluefield Orioles. By 1971, he had worked his way back to Rochester, where he spent six seasons (1971-76) piloting the Red Wings. He led the Red Wings to two Governors' Cup championships (1971 and 1974), the likes of Bobby Grich, Don Baylor and Eddie Murray populating his rosters.
"I wanted to play and I played 16-and-a-half years, and I enjoyed that. I wanted to start managing, and I got a chance to do that," he said. "It took me a little while, because I managed every rung of the ladder in the Minors. And then I got a chance to manage in the big leagues, and not only that but I got a chance to coach in the big leagues with a few different clubs. I ended up getting 17-and-a-half years in the big leagues through managing and coaching. I just enjoyed it, and they gave me a great pension."
But rather than resting on his laurels, Altobelli then began the next phase of his Rochester baseball career. In 1991, he returned to Rochester and took on the role of Red Wings general manager, marking his first full-time foray into the business world. What he lacked in experience, he made up in popularity and goodwill, and he was widely seen as a good choice to take the helm.
"Altobelli may be the perfect point man for the Red Wings, who are beset by a debt on the $4.5 renovation of Silver Stadium and are working with city and county officials to determine ways to ensure the team's survival in Rochester," reported The Baltimore Sun in the wake of his hiring.
"When he was hired on as general manager, there was still a lot of political posturing going on whether we should build a ballpark or not," said Mason. "He was a tremendous voice of reason and got a lot of fans to jump on board with the idea of a new ballpark."
Altobelli, perhaps with the benefit of hindsight, now says that persuading local politicians to agree to help fund Frontier Field "wasn't that difficult." The facility, built at a cost of $35.3 million, opened during the 1997 season. The following season he began working in the Red Wings broadcast booth, where he remained for a decade.
But even in retirement, Altobelli remains a regular presence at the ballpark.
"This [front office], they do a great job of keeping the place brand new. [Frontier Field] has great possibilities. It's in the center of town and we draw a lot of people," he said.
Many of those people recognize "Alto," stopping to shake the hand of Rochester's renowned Mr. Baseball.
"I take it as a compliment, there's no doubt about that," he said. "I really enjoyed my career. I have no regrets."