No. 1 Draft pick Lewis homers in first at-bat
Twins shortstop connects in debut, goes 2-for-4 in GCL victory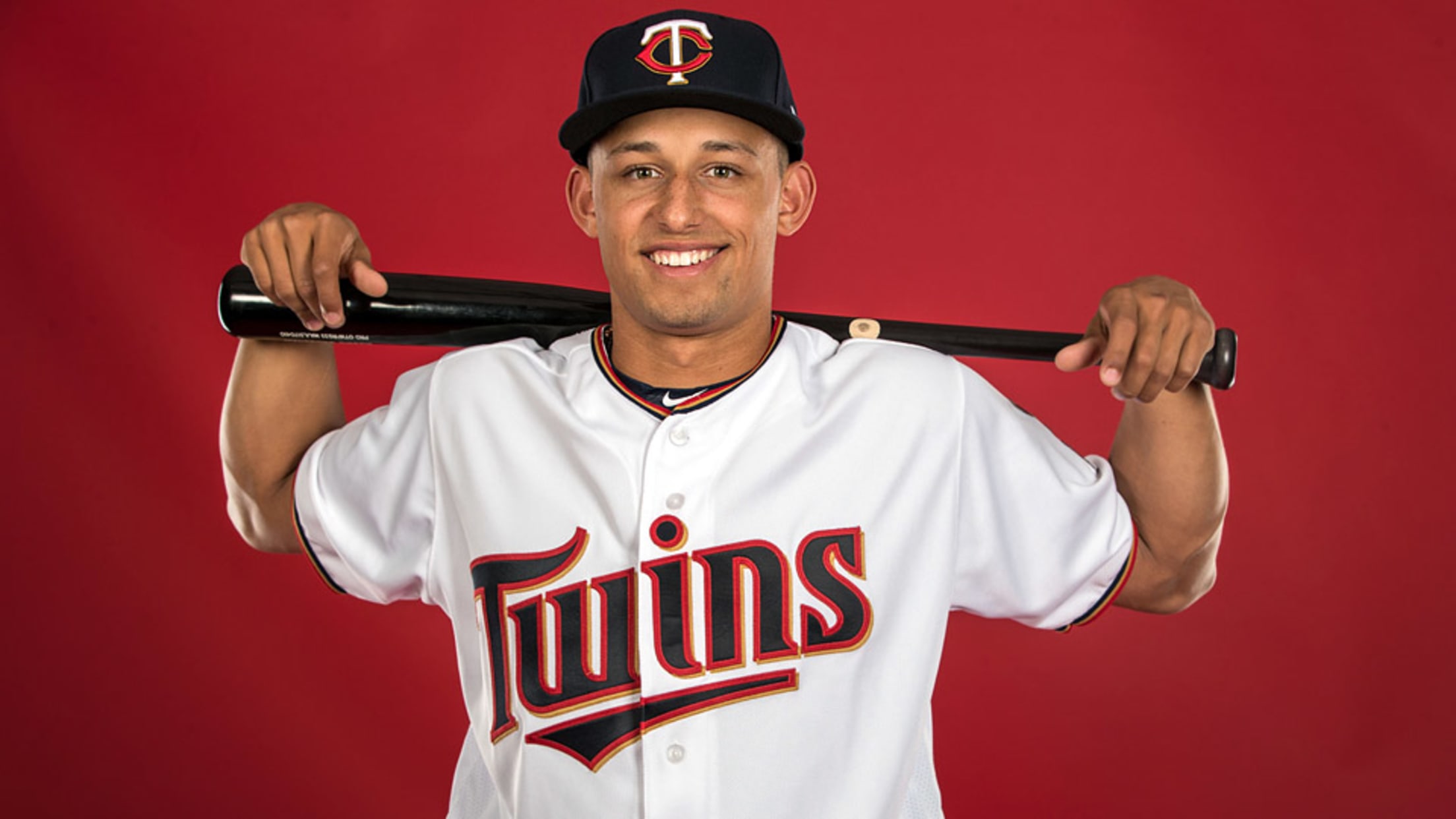 Royce Lewis signed with the Twins for $6.7 million on June 18 before making his debut on Monday. (Brace Hemmelgarn/Minnesota Twins)
Royce Lewis wasted no time making a memorable first impression with the Twins.The No. 1 overall pick in this year's Draft connected for a home run in his first Minor League at-bat on Monday and finished 2-for-4 in the Gulf Coast League Twins' 5-2 victory over the Orioles at CenturyLink
Royce Lewis wasted no time making a memorable first impression with the Twins.
The No. 1 overall pick in this year's Draft connected for a home run in his first Minor League at-bat on Monday and finished 2-for-4 in the Gulf Coast League Twins' 5-2 victory over the Orioles at CenturyLink Sports Complex.
"It was awesome," Lewis said. "You work so hard and finally become a player in the Minors, and it's a great start to your professional career. Rounding the bases, it felt amazing."
The 18-year-old shortstop homered to center field on a fastball, the third pitch he saw from starter Luis Perez, with one out in the first inning for his first career hit and RBI. Batting second, Lewis added a two-out single to center in the eighth after a groundout in the fourth and a lineout in the sixth.
"[I was] not nervous. I was just looking to drive a ball, looking to hit the ball hard, stay up the middle and it felt like I did that today," he said.
When Lewis got back to the dugout after his homer, his new teammates were stunned. The GCL Twins -- a team consisting of recent high school and college players -- already have a new nickname for the star of their lineup.
"They were saying, 'That's awesome bro, congrats, so excited for you, so happy for you,'" Lewis said. "They called me 'The Kid.' They said, 'The Kid's back at it again!'"
Box score »
A little later, Lewis said he checked his cell phone and found it filled with texts and missed calls.
"My phone was blowing up after that," he said. "I went back to my room, and I was checking my phone -- my parents, my grandparents, coaches, ex-teammates, friends -- it was funny."
The 6-foot-2 shortstop said he kept the same approach in all four of his plate appearances.
"I did the same thing as the other at-bats, just hit the ball hard up the middle," he said of his single. "Today I felt like I did that. I didn't have a bad at-bat today, didn't give up any at-bats -- that's a goal of mine, too. I hit the ball hard, it was just through a hole. I felt like I had a great day."
It's been a great month. Lewis signed with the Twins on June 17 and received a $6.725 million bonus, the most ever given to a high school player since Major League Baseball's new compensation system began five years ago. He was California's Gatorade Player of the Year this season at JSerra Catholic High School in Orange County a year after hitting .429 as a junior, when he was named the Los Angeles Times' high school player of the year. He was the MVP of a pair of All-American games in 2016 that were played at Wrigley Field and Petco Park and had committed to the University of California before getting drafted.
More: Twins take athletic Lewis first in 2017 MLB Draft
The accolades and suspense of getting drafted are behind Lewis now, though, and he's trying to assume the role of being another one of the guys on a Rookie-level team. The Gulf Coast League isn't an uncommon place for young players to begin, but it lacks the buzz and atmosphere of full-season leagues and stadiums. Still, it's been exciting for the teenager.
"So far I feel like I've handled it very well. I'm very blessed to be in this position and to have a chance to play at this type of level and higher levels in the future," he said.
Lewis is just one game into his Minor League career, but already he's sensed it'll be a long road ahead.
"It's a grind when you're out there," he said. "You're playing every day, competing every day and just the fact I have this opportunity, I'm so appreciative and working hard every day to move up."
Lewis, a speedy infielder who also played center field in high school, was considered the best position player prospect in his Draft class. He said the Twins will evaluate his transition to the GCL and provide some more insight to the future in a few weeks.
"Their direction so far is just to work as hard as I can," he said. "I'm just trying to do the things the coaches are telling me down here. They're amazing coaches, so I'm listening to what they have to tell me. And beyond that, just whatever they practice, whatever the other players are doing -- I'm not doing anything extra, I'm just working hard when I'm out there, putting in the time like the other players. After a couple weeks, they'll let me know what they'd like me to do."