Rays' Honeywell out for season with UCL tear
No. 12 overall prospect expected to undergo Tommy John surgery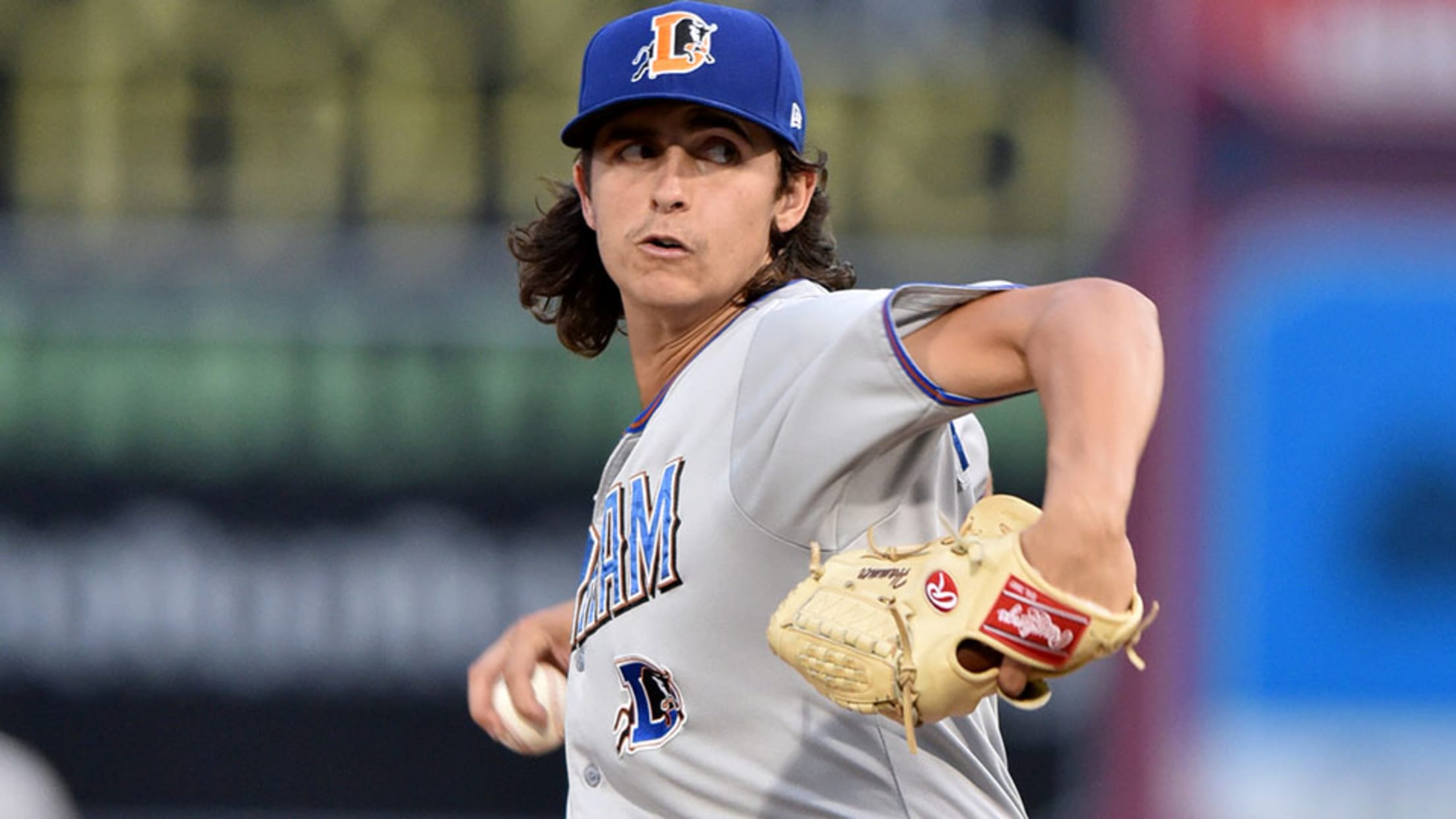 Brent Honeywell led the International League with a 29.1 percent strikeout rate last season. (Ken Inness/MiLB.com)
Top Rays prospectBrent Honeywell Jr. has been diagnosed with a tear in the ulnar collateral ligament in his right elbow that likely will require season-ending Tommy John surgery."It's a disappointment," Honeywell told reporters Friday. "I knew what I had to do to make the club. Some unfortunate things happen. I'll
Top Rays prospectBrent Honeywell Jr. has been diagnosed with a tear in the ulnar collateral ligament in his right elbow that likely will require season-ending Tommy John surgery.
"It's a disappointment," Honeywell told reporters Friday. "I knew what I had to do to make the club. Some unfortunate things happen. I'll bounce back from it. Looking forward to helping the club whenever I get back, whenever that might be."
The right-hander said he felt a "pop" after throwing his first of only 10 pitches in a bullpen session Thursday. Manager Kevin Cash later called the injury a right forearm strain. Honeywell will seek a second opinion but said he expects to go through with the procedure, something he feels is inevitable.
"... It's like my dad said, 'That's the nature of the beast,'" Honeywell said. "We sign up to be pitchers. Bad things happen every now and then. There's a couple of things that you can prevent, but I don't think this is one of them. It's either going to go or it's not, the way I look at it."
Recovery from the surgery will sideline him for the entire season. The Carnesville, Georgia, native said he's looking forward to starting the process immediately and possibly returning for the start of the 2019 season.
"I want to get the show on the road. I don't want to be waiting around. I want to get it done," he said. "I want to be ready to go as quick as possible."
Honeywell is coming off a memorable 2017 campaign that saw him win Futures Game MVP honors and help Durham capture the Triple-A National Championship. The 22-year-old hurler posted a 3.64 ERA with 152 strikeouts and 31 walks in 123 2/3 innings with the Bulls last season. Combined with the total from his brief stop at Double-A Montgomery, his 172 strikeouts tied for fifth-most in the Minors.
Ranked as MLB.com's No. 12 overall prospect, the Georgia native has drawn raves for his five-pitch mix that includes a notorious screwball. He also has a fastball and changeup that have received 60 grades on the 20-80 scouting scale.
It was expected that Honeywell would make his Major League debut in 2018, given his extensive experience at the Minors' highest level, but the immediate focus is on his health following Friday's news.
"It's very unfortunate," Rays manager Kevin Cash told MLB.com. "You feel for him more than anything -- not necessarily for us, even though it is a loss -- a guy we all had high hopes for and will continue to have high hopes for.
"I talked to him briefly [Thursday]. He's going to be fine. He's young. He'll bounce back. He'll work really hard to get back quick and follow what the doctors and trainers give him and make the most of it."
Gerard Gilberto is a contributor to MiLB.com. Follow and interact with him on Twitter, @GerardGilberto4.