Injury sidelines Robert up to eight weeks
White Sox No. 3 prospect originally hurt his left thumb in March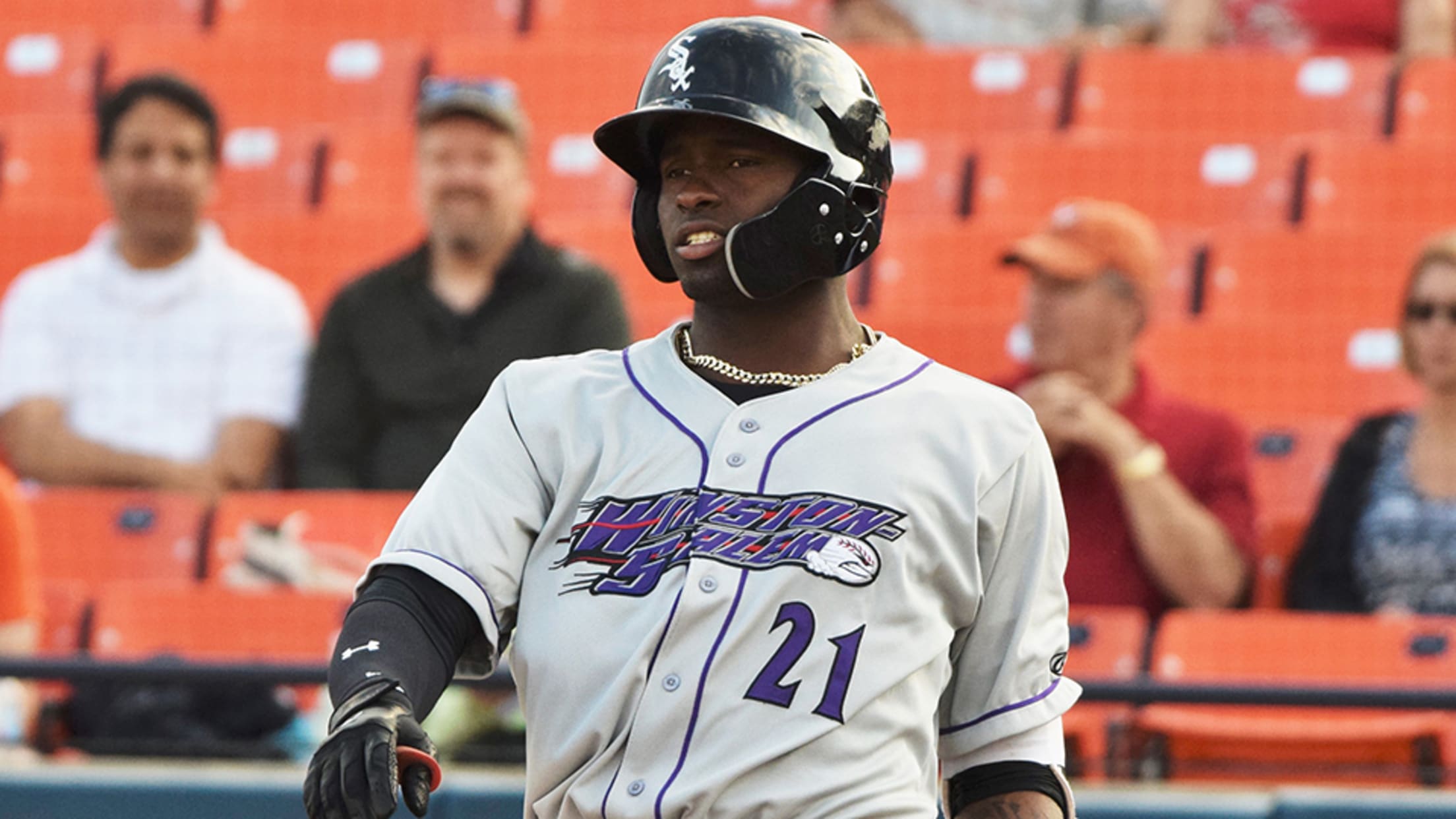 Luis Robert has hit .293/.372/.373 with five steals in 21 games across two Minor League levels this season. (Patrick Cavey/MiLB.com)
Luis Robert's introduction to professional baseball in the United States has met expectations ... when he's on the field. Unfortunately for the 20-year-old, those instances have been too few and far between.Only 10 days after earning a promotion to Class A Advanced Winston-Salem, the White Sox No. 3 prospect was
Luis Robert's introduction to professional baseball in the United States has met expectations ... when he's on the field. Unfortunately for the 20-year-old, those instances have been too few and far between.
Only 10 days after earning a promotion to Class A Advanced Winston-Salem, the White Sox No. 3 prospect was put on the disabled list. Robert injured his left thumb during the first four-hit game of his career Thursday against Frederick. An MRI taken Monday revealed a moderate sprain to the ligament in his left thumb, which will sideline him for four to eight weeks.
It's the same thumb he sprained during Spring Training, which kept sidelined for the first two months of the season.
MLB.com's No. 25 overall prospect left Cuba and established residency in Haiti in November 2016. He signed with the White Sox in May 2017 and hit .312/.491/.536 with 12 extra-base hits and 12 steals in 28 games in the Rookie-level Dominican Summer League. Roberts made his stateside debut on June 5 with Kannapolis, batting .289/.360/.400 in 13 games before his promotion to Winston-Salem on June 21.
The 6-foot-3, 185-pounder sports a .293/.372/.373 slash line with nine RBIs, nine runs and five stolen bases in 21 combined games this season.
"I'm just happy to have him on the team with us and contributing every day," Winston-Salem hitting coach Charlie Poe told MiLB.com after Robert's four-hit game. "The way the ball comes off the bat, it's different and you can tell why he the money he got."
Robert originally sprained his thumb while sliding into second base during a stolen base. Despite the injury, he continued to play and slugged a grand slam during the eighth inning of the same Cactus League game on March 7.
"He opened a lot of eyes in Spring Training. We didn't really know what to expect," White Sox director of player development Chris Getz told MiLB.com in March. "Obviously, you get the guy that's been profiled often, and then last year he was in the DSL. You just don't know. He hadn't been over to the United States and in our culture, how's he going to react? He's been awesome. There is a setback with the injury, but we're also fortunate in that it's not too significant of an injury."