Louisville's Senzel placed on disabled list
Top Cincinnati prospect shut down, treated for bout with vertigo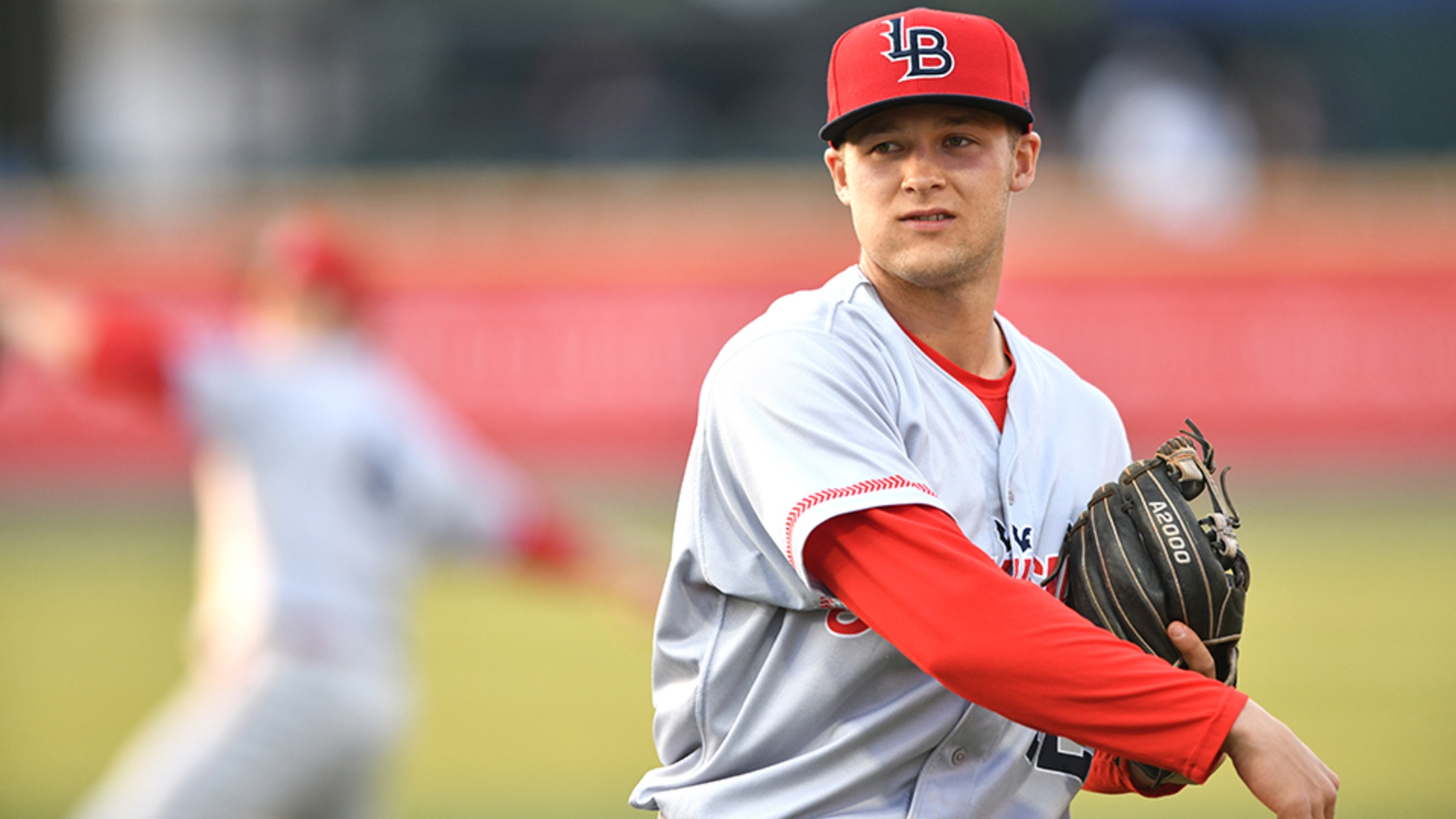 Nick Senzel is batting .271 with three homers, and seven RBIs in 22 games for the Bats. (Ken Inness/MiLB.com)
For the second time in the past nine months, Nick Senzel was put on the seven-day disabled list with vertigo.The move was made retroactive to Sunday, when complaints of dizziness forced the Cincinnati's top prospect to exit Triple-A Louisville's game in Norfolk after one at-bat. Senzel also battled vertigo last
For the second time in the past nine months, Nick Senzel was put on the seven-day disabled list with vertigo.
The move was made retroactive to Sunday, when complaints of dizziness forced the Cincinnati's top prospect to exit Triple-A Louisville's game in Norfolk after one at-bat. Senzel also battled vertigo last season with Double-A Pensacola and missed nearly three weeks in September.
"We're being very cautious with Nick," Reds president of baseball operations Dick Williams told MLB.com. "He's had this before. I feel like we've got a good treatment plan in place. We do think it's realistic to see him back on the field in fairly short order."
MLB.com's No. 7 overall prospect was batting .271/.351/.459 with three homers, two triples, three doubles, 11 runs scored and seven RBIs in his first 22 games in the International League. He missed a game at the end of April after landing awkwardly on his left arm while attempting to make a diving catch, but returned to the lineup with no ill effects.
Williams said he is uncertain of when the 22-year-old will be able to return to baseball activity.
"It's much more if he's treated and when he's symptom-free, he'll be cleared for activity," Williams told MLB.com. "We have reason to be optimistic about that."
Exclusively a third baseman until this season, the Reds tested out the second overall pick of the 2016 Draft at shortstop in 10 of his 15 games in the Cactus League this spring. He also batted .286 with three RBIs in his second big league Spring Training and showed he had the skills at the plate to crack the big league roster this season.
With third baseman Eugenio Suárez locked into a deal through 2025, the Reds' search for a spot on the infield for Senzel resulted in his move to second base. He's played 13 games at second and eight at third for Louisville. He has yet to make an error this season.
Gerard Gilberto is a contributor to MiLB.com. Follow and interact with him on Twitter, @GerardGilberto4.