Kernels' Lewis battling left knee issue
Top Twins prospect downplays severity and says rest will help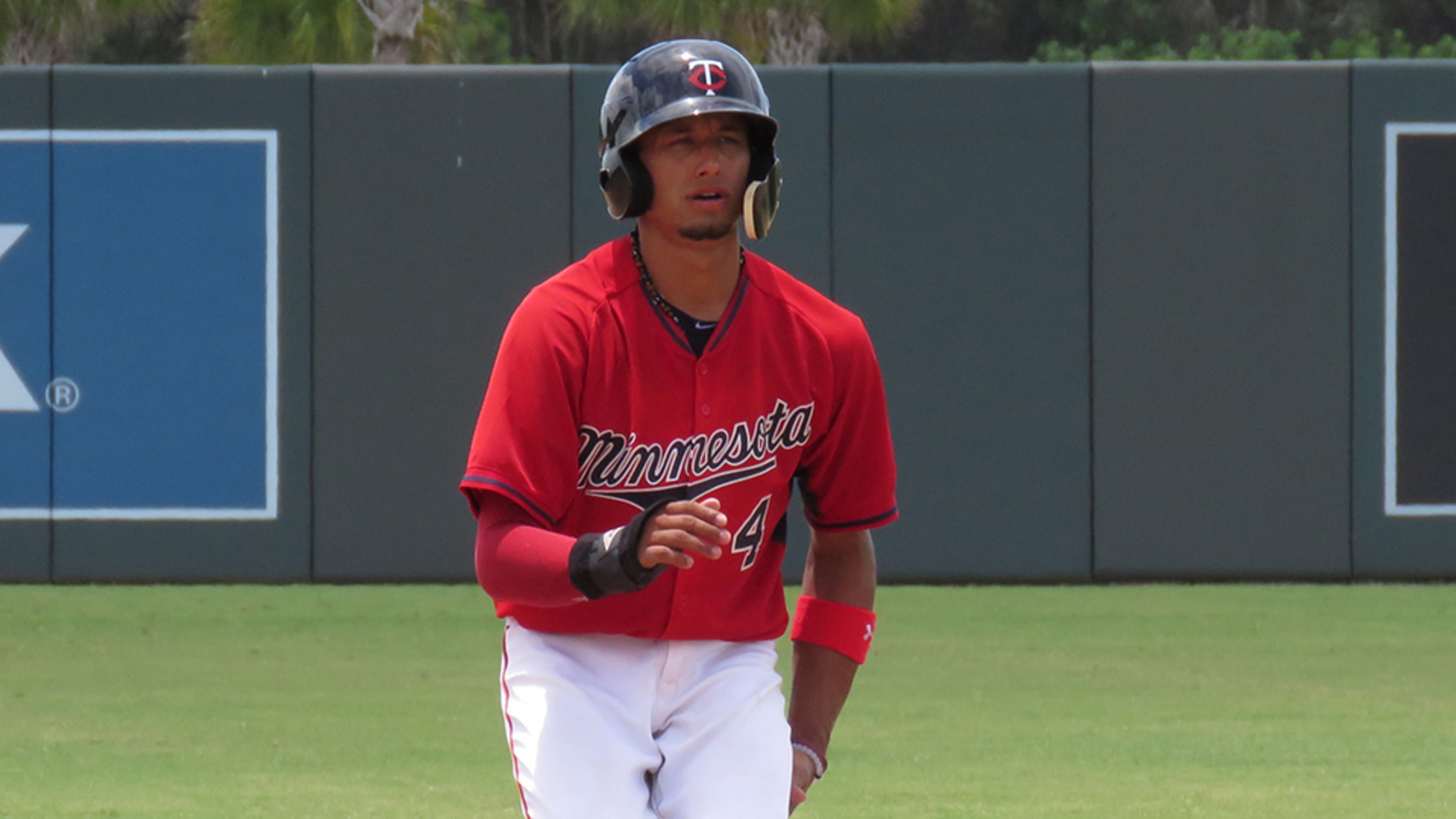 Royce Lewis said he plans on playing in the Midwest League All-Star Game on Tuesday despite the knee problem. (Bryan Green)
Top Twins prospectRoyce Lewis has been dealing with left knee patellar tendinitis for about a month-and-a-half, but reportedly said he is not concerned and thinks rest should help manage the problem.The No. 1 overall in the 2017 Draft told The Gazette of Cedar Rapids he was taken out of Saturday's
Top Twins prospectRoyce Lewis has been dealing with left knee patellar tendinitis for about a month-and-a-half, but reportedly said he is not concerned and thinks rest should help manage the problem.
The No. 1 overall in the 2017 Draft told The Gazette of Cedar Rapids he was taken out of Saturday's game in the seventh inning because of the knee issue and that also was why he didn't play in the Class A Kernels' 12-3 loss to the Chiefs on Sunday at Veterans Memorial Stadium .
"[Cedar Rapids manager] Toby [Gardenhire] just said when it looks that bad, obviously, he has to take me out," Lewis told the newspaper. "You just can't get (too) hurt. It's like a little stinger, just have a little tendinitis. I don't think it's a big deal. It's just rest. We've got the All-Star break, so that's perfect."
A Twins official echoed Lewis' comments to MiLB.com, saying there was no long-term concern.
Baseball's No. 18 prospect told The Gazette he will play in the Midwest League All-Star Game on Tuesday in Lansing, Michigan. Lewis is batting .302/.344/.455 with six homers and 16 stolen bases.
""No, I'm not concerned," Lewis told the newspaper. "It just takes rest, and we play baseball every day. There is no time to rest, and this is something I can play through. Every once in awhile, it will flare up on me. Yesterday was one of those days. I'll take today off, I've got tomorrow off, we've got the All-Star Game Tuesday, maybe get an at-bat or two. Have Wednesday off, then come back Thursday, and we've got a little homestand to start the second half. I'm excited. That's nice."
The Twins will manage Lewis' playing time and believe they can manage the condition with the right routine, preparation and treatment. The tendinitis shouldn't affect the timing of Lewis' promotion to Class A Advanced Fort Myers, rumors of which have buzzed about in recent days.
"You are never really at 100 percent," the 19-year-old told The Gazette. "I would say I haven't been 100 percent since Spring Training. After Spring Training started, you go down (physically) gradually. People ask you if you're 100 percent, you say yeah, but you're really not. Realistically, you're at about 80 percent, and you work it out with that 80 percent. That's the grind part. Playing through all of these little nagging things."
Vince Lara-Cinisomo is a contributor to MiLB.com. Follow him on Twitter @vincelara.