Bart erupts again for Volcanoes
Top Giants prospect records second multi-homer game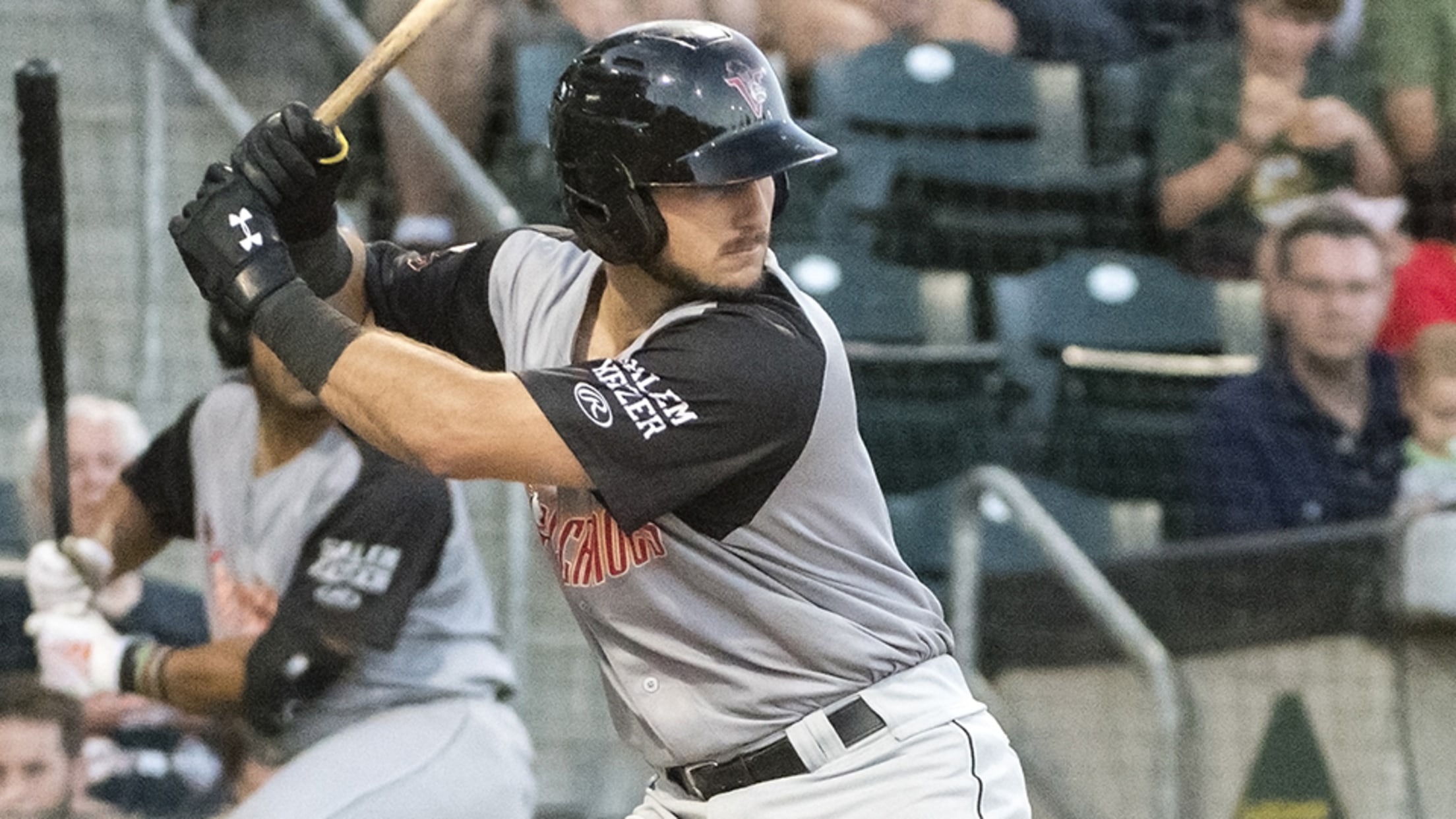 Joey Bart hit 16 homers in 220 at-bats for Georgia Tech and has nine in 74 at-bats with Salem-Keizer. (Jared Ravich, MiLB.com)
Believe it or not, Joey Bart still felt like he was just starting to get accustomed to the wood when he started his Northwest League season with a torrid home-run parade.Three weeks later, he admitted that he's settling in.The top Giants prospect went yard twice, going 3-for-4 with four RBIs
Believe it or not, Joey Bart still felt like he was just starting to get accustomed to the wood when he started his Northwest League season with a torrid home-run parade.
Three weeks later, he admitted that he's settling in.
The top Giants prospect went yard twice, going 3-for-4 with four RBIs in Class A Short Season Salem-Keizer's 14-1 rout of Everett on Friday at Volcanoes Stadium. It was his second two-homer game as a pro, giving him nine long balls in 18 games with the Volcanoes and putting him second in the league behind Spokane's Curtis Terry, who has 11 in 35 games.
Gameday box score
"I feel like I'm starting to get there," Bart said. "Definitely, it feels a lot more comfortable and a lot more normal now. It usually takes me awhile, but once I get over that hump, I start to feel pretty good with it. I'd definitely say it's starting to set in pretty good.
"Tonight was a great night, but the game can put you down at any time. I'm excited to get after it tomorrow."
The No. 2 overall pick in last month's Draft clubbed a 2-0 pitch from Penn Murfee to center field in the seventh inning for his first roundtripper, then took the right-handed reliever deep again in the eighth for a two-run jack to left-center on another 2-0 offering.
Although some college hitters struggle to find a rhythm with the wooden bat, the 6-foot-3 catcher doesn't miss the ping of the metal bat used in college at all.
"I always feel like with the wood bat I have more control over it, as opposed to a metal bat," Bart said. "I knew coming in that I could probably do some things better with the wood bat. I feel like I could turn on the ball better with wood."
Bart also singled to left in the fifth and drove in a run with a sacrifice fly in the first, raising his average to .338 with a 1.167 OPS since a promotion from the Rookie-level Arizona League.
Nearly six weeks after signing for the largest up-front bonus ($7.025 million) for a position player coming out of the Draft, Bart has tried to employ a down-to-earth approach in his debut season.
"This probably sounds crazy, but I don't think of that stuff anymore," he said. "We all have a chance to play. They might have picked me higher or gave me more money than someone else, but we're all here at ground zero again and we have to get things back rolling to get our way back to the top. It's definitely nice and there's a lot that comes with it -- good and bad -- but I just kind of always play the same game.
"I'm just playing ball again with a wood bat in a different state. That's the kind of way I look at it. And nothing else changes."
Bart was thought of as a dual-threat catcher coming out of Georgia Tech, having earned Atlantic Coast Conference Player of the Year and Defensive Player of the Year honors as a junior. As a high school senior, the Georgia native slipped to the 27th round in the 2015 Draft due to a firm commitment to the Yellow Jackets.
Nico Giarratano walloped a grand slam in the seventh and Kyle McPherson went 3-for-5 with three runs scored for the Volcanoes.
Solomon Bates (3-0) struck out eight in three innings of scoreless relief to piggyback starter Blake Rivera and earn the win.
Josh Horton is a contributor to MiLB.com. Follow him on Twitter @joshhorton22