Rays option McKay to Triple-A Durham
No. 15 overall prospect returning to Minors when season begins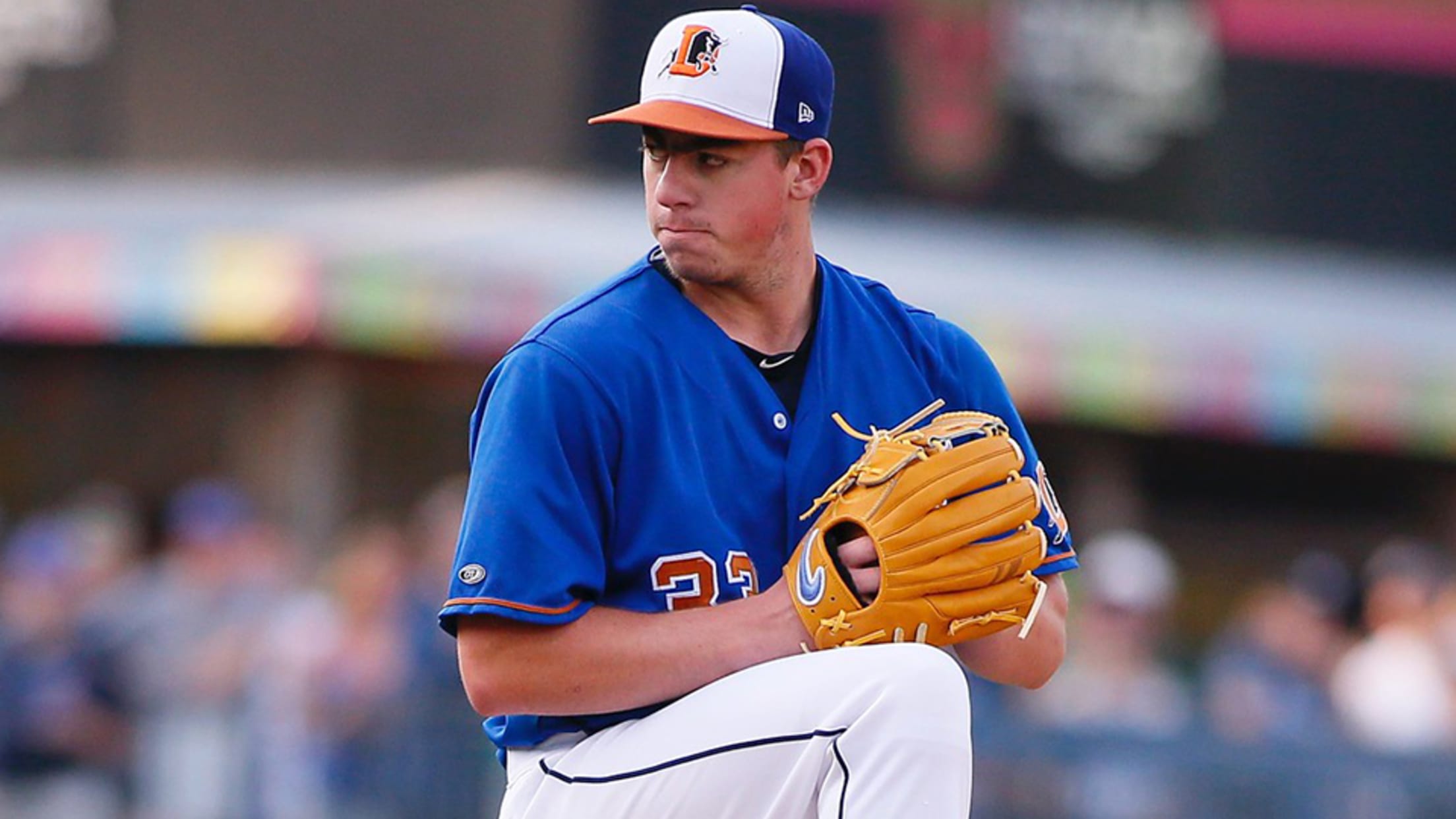 On what was meant to be Major League Opening Day, one of the game's top prospects found out what his opening assignment will be once the 2020 season begins in earnest.The Rays optioned Brendan McKay -- MLB.com's No. 15 overall prospect -- to Triple-A Durham on Thursday. No. 17 Tampa
Mets option Giménez to Triple-A
No. 84 overall prospect appeared in 14 Grapefruit League games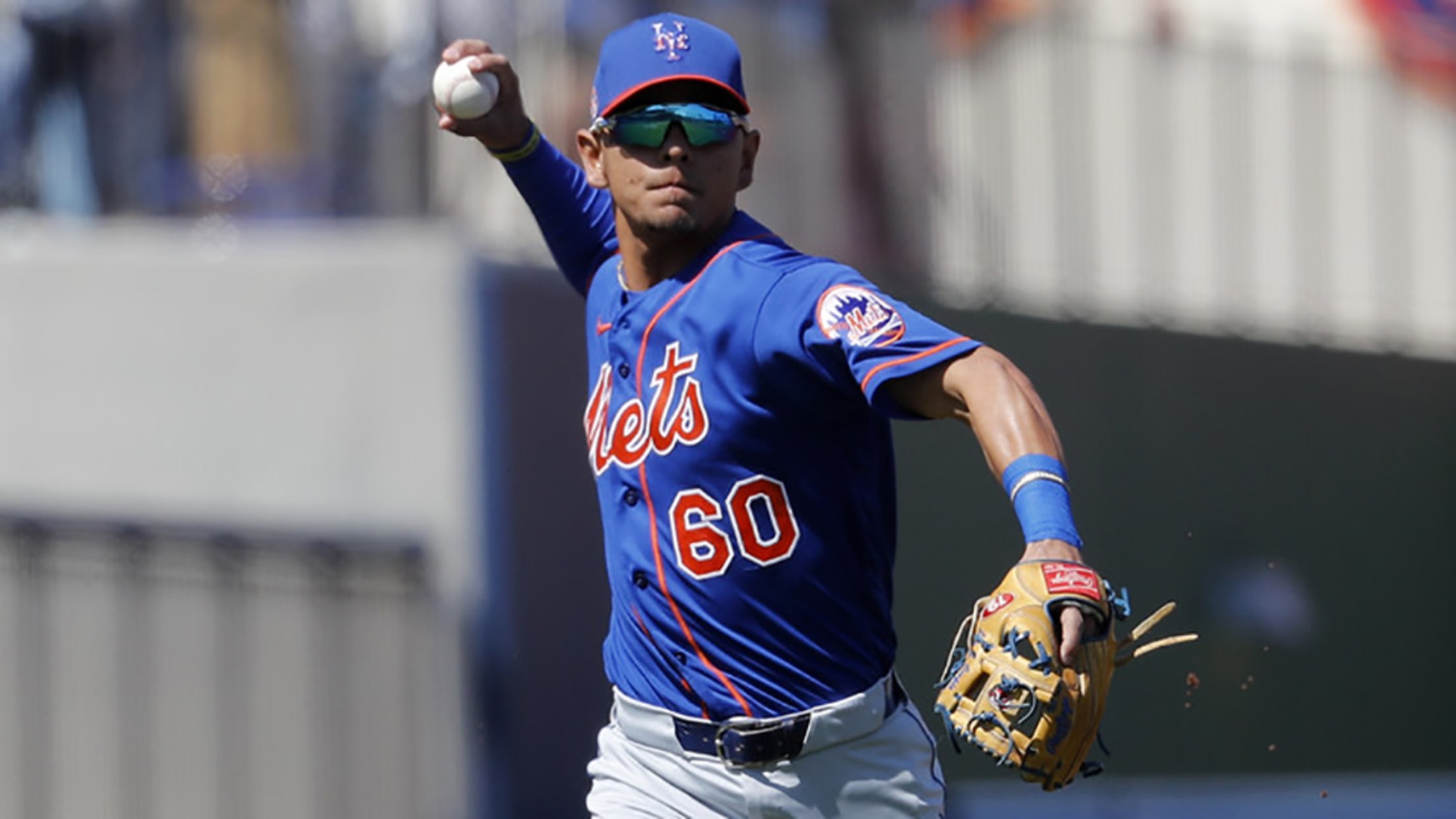 When the 2020 regular season does start, it will be a while longer until Mets fans can step right up and meet Andrés Giménez.The Mets have optioned MLB.com's No. 84 overall prospect to Triple-A Syracuse, the organization announced Friday. No. 26 Mets prospect Ali Sanchez and right-hander Tyler Bashlor also were
Toolshed: Spring Training takeaways
Prospect-focused news from shortened Cactus, Grapefruit Leagues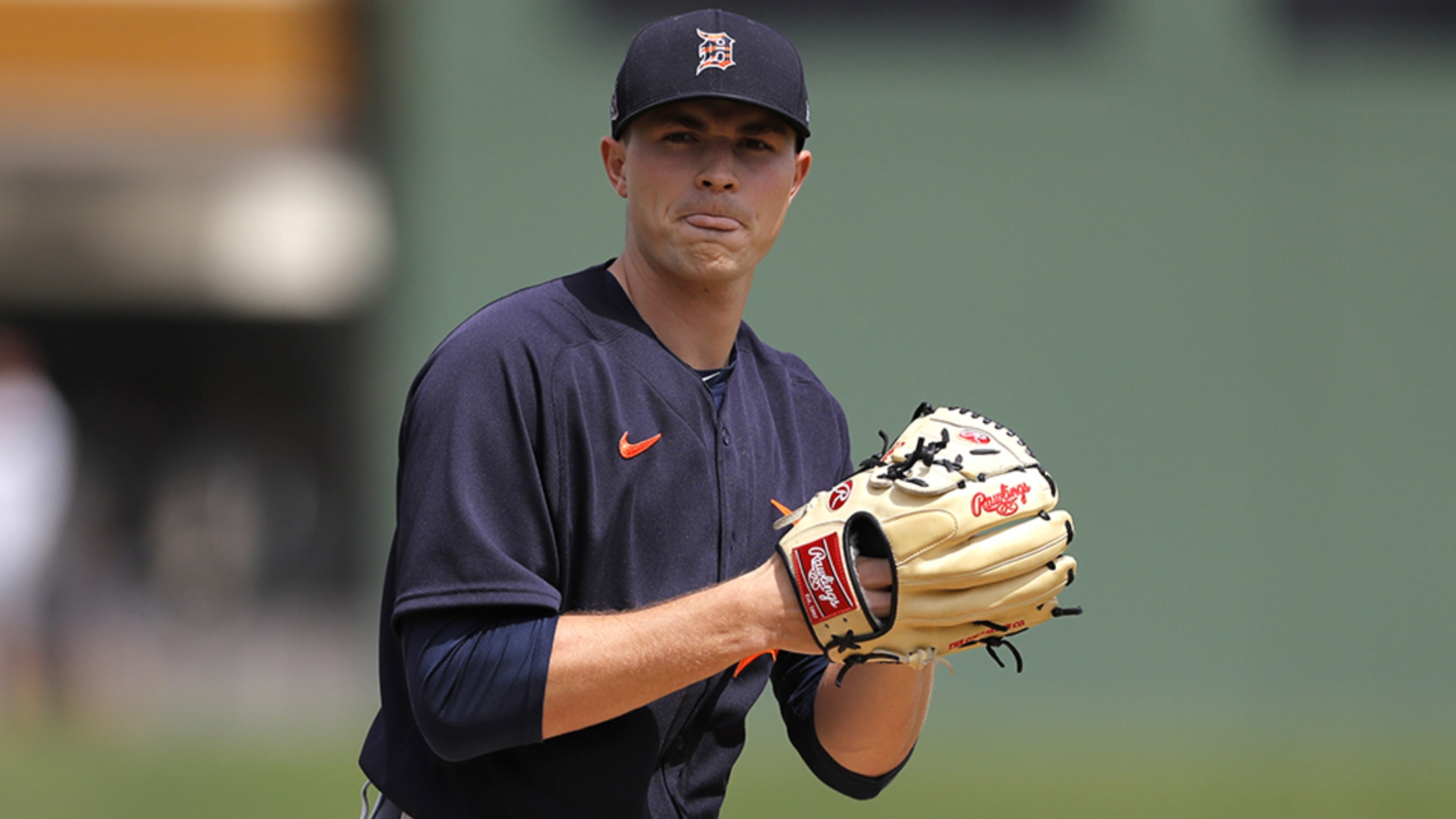 By the movement of the actual seasons, spring begins with the coming equinox Thursday. Instead, it's seemingly come to a screeching halt. Spring isn't meant to stop in March. Baseball isn't meant to stop in March either. Yet these are the times in which we find ourselves.The coronavirus pandemic shut
Carlson, Luzardo lead top spring performers
Cardinals outfielder steps up; Athletics left-hander dazzles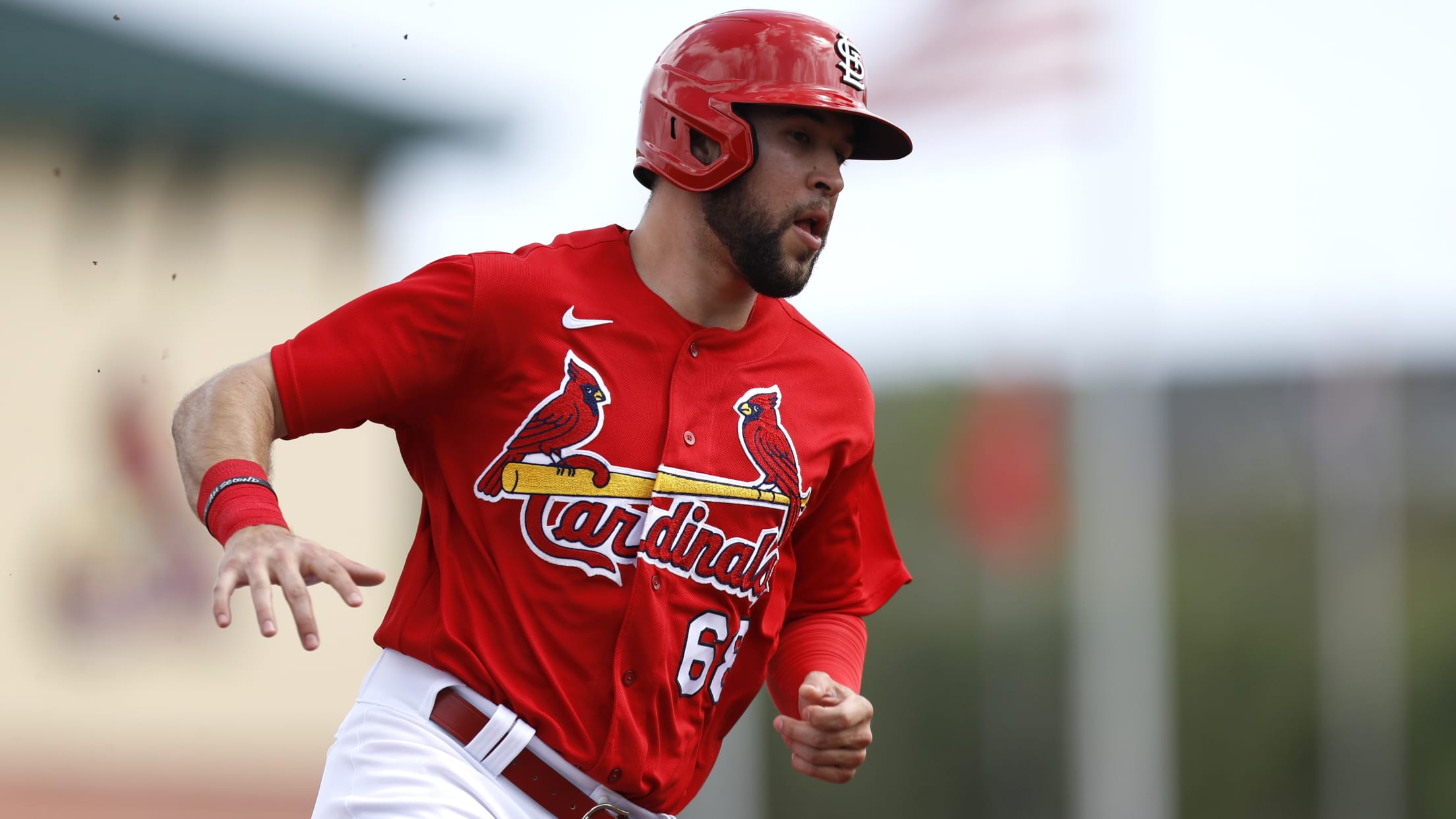 The coronavirus pandemic may have shortened the looks at Minor Leaguers this spring, but some Top-100 performers still were able to make impressions.Cardinals OF Dylan Carlson (No. 17 overall) -- Carlson was called upon more than any other prospect in MLB.com's Top 100 this spring, and St. Louis' top prospect
Toolshed: Rays will make most of middle infield
Tampa Bay boasts six middle infielders among its Top 30 prospects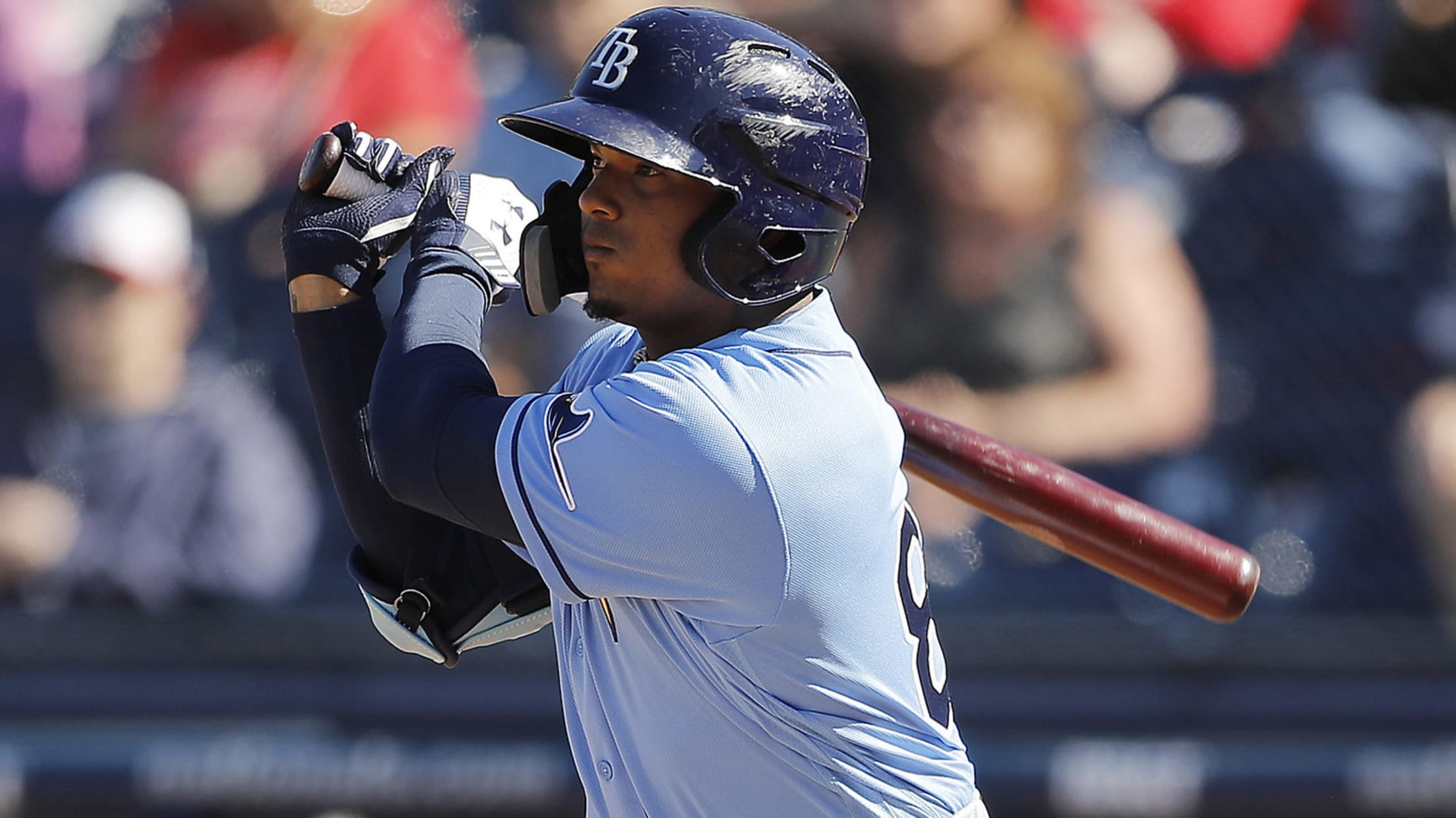 PORT CHARLOTTE, Fla. -- At some point in the hopefully not-too-distant future when the coronavirus pandemic passes, people are safe, rosters are being set and the season is around the corner, the Tampa Bay organization is going to have some tough decisions to make, specifically in the middle infield of
Jays' Pearson ends spring on impressive note
Toronto's top prospect wraps up Grapefruit League with 1.29 ERA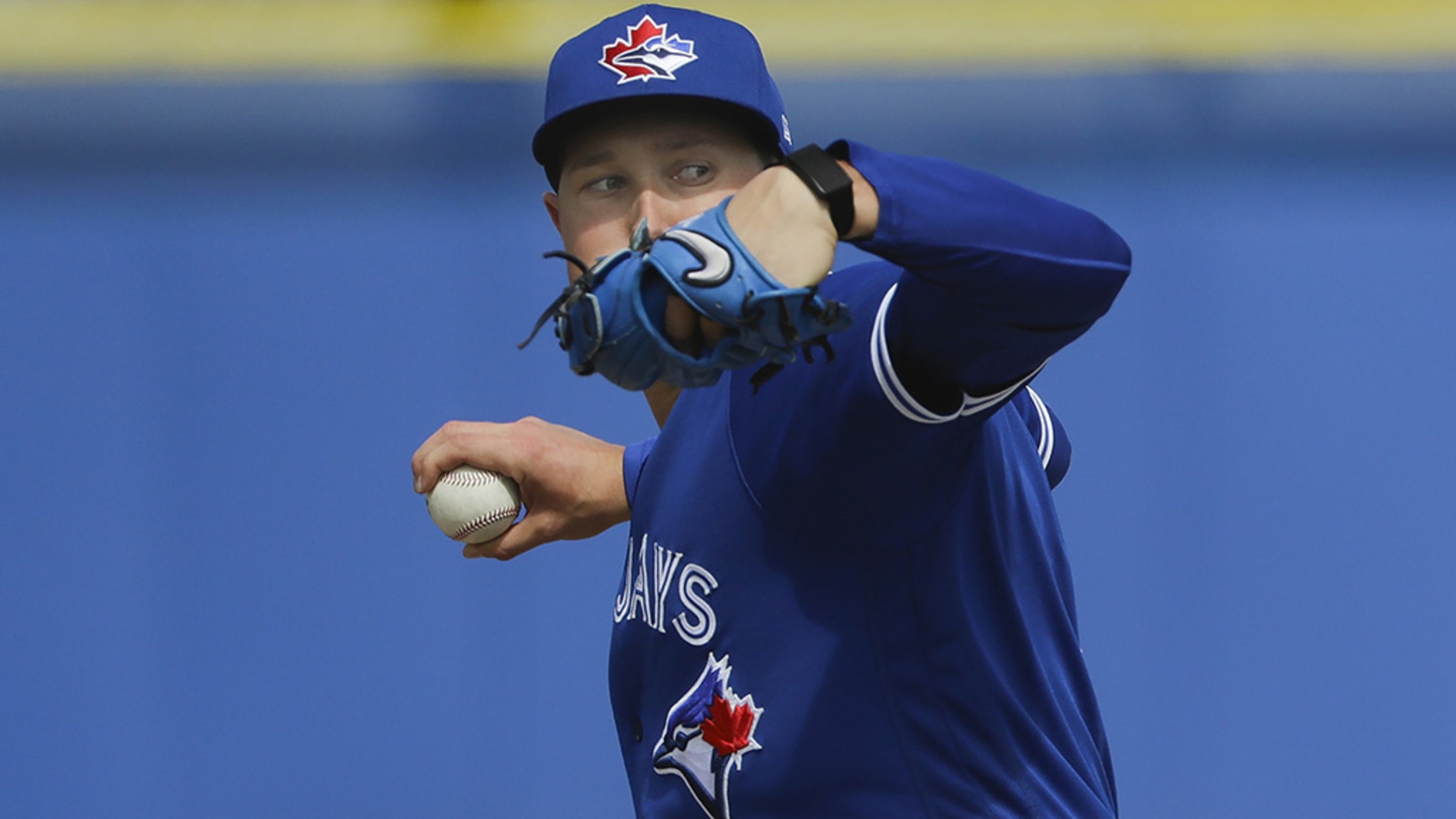 Due to the emerging national emergency created by the coronavirus pandemic, Major League Baseball decided to suspend Spring Training games at 4 p.m. ET on Thursday afternoon and postpone Opening Day.Getting one more opportunity to start, top Blue Jays prospect Nate Pearson wrapped up an impressive Grapefruit League campaign by earning
Kieboom fuels late Washington rally
Top Nationals prospect doubles, walks during six-run ninth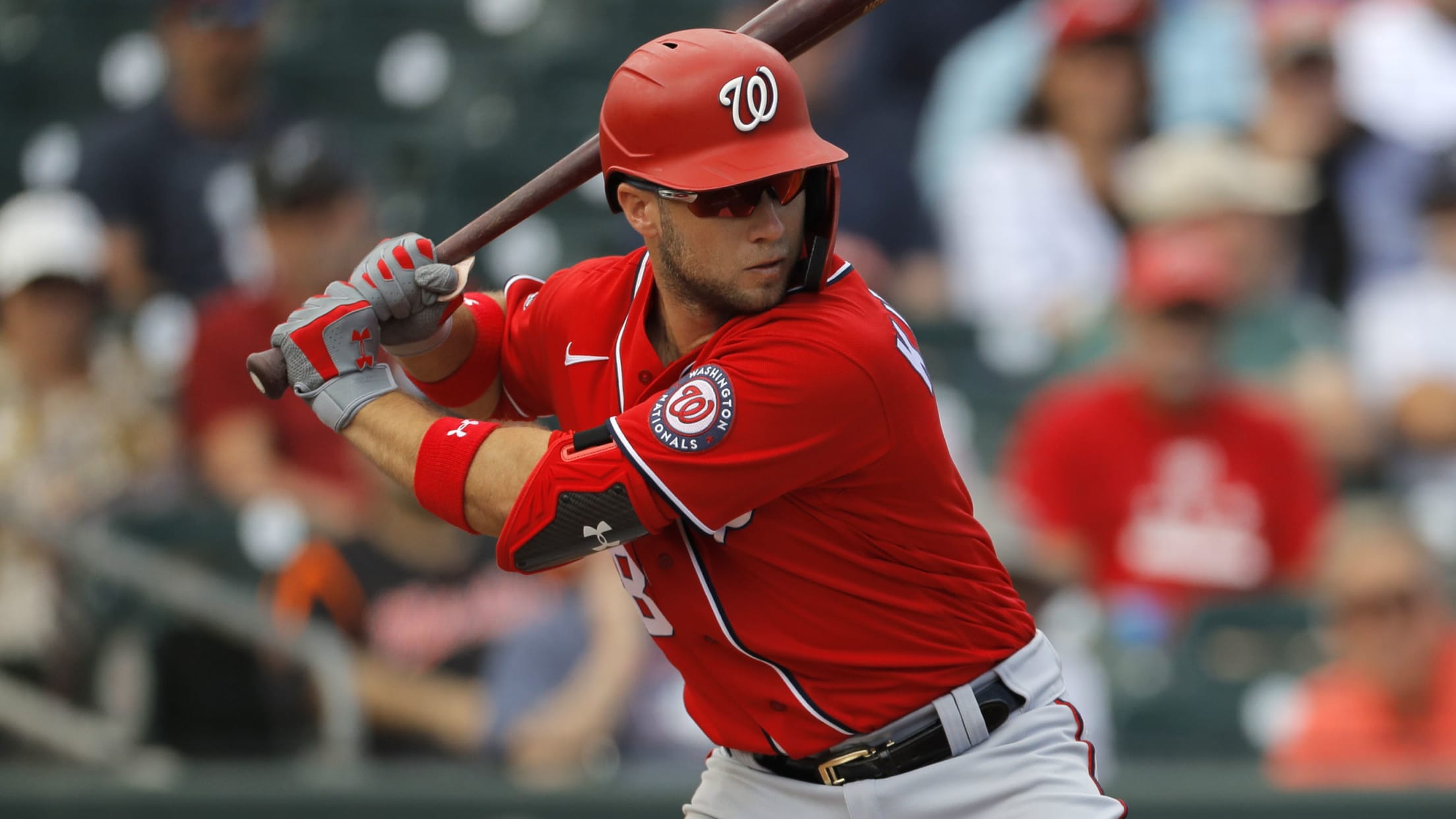 A late battle against another of the game's top prospects might have helped Carter Kieboom tighten his grip on the Opening Day third-base job in Washington.The top Nats prospect contributed a one-out double and a bases-loaded walk as Washington scored all its runs in the ninth inning during a 6-2
Twins notes: Finding roles for Lewis, Kirilloff
Minnesota's top prospects looking for routes to reach Majors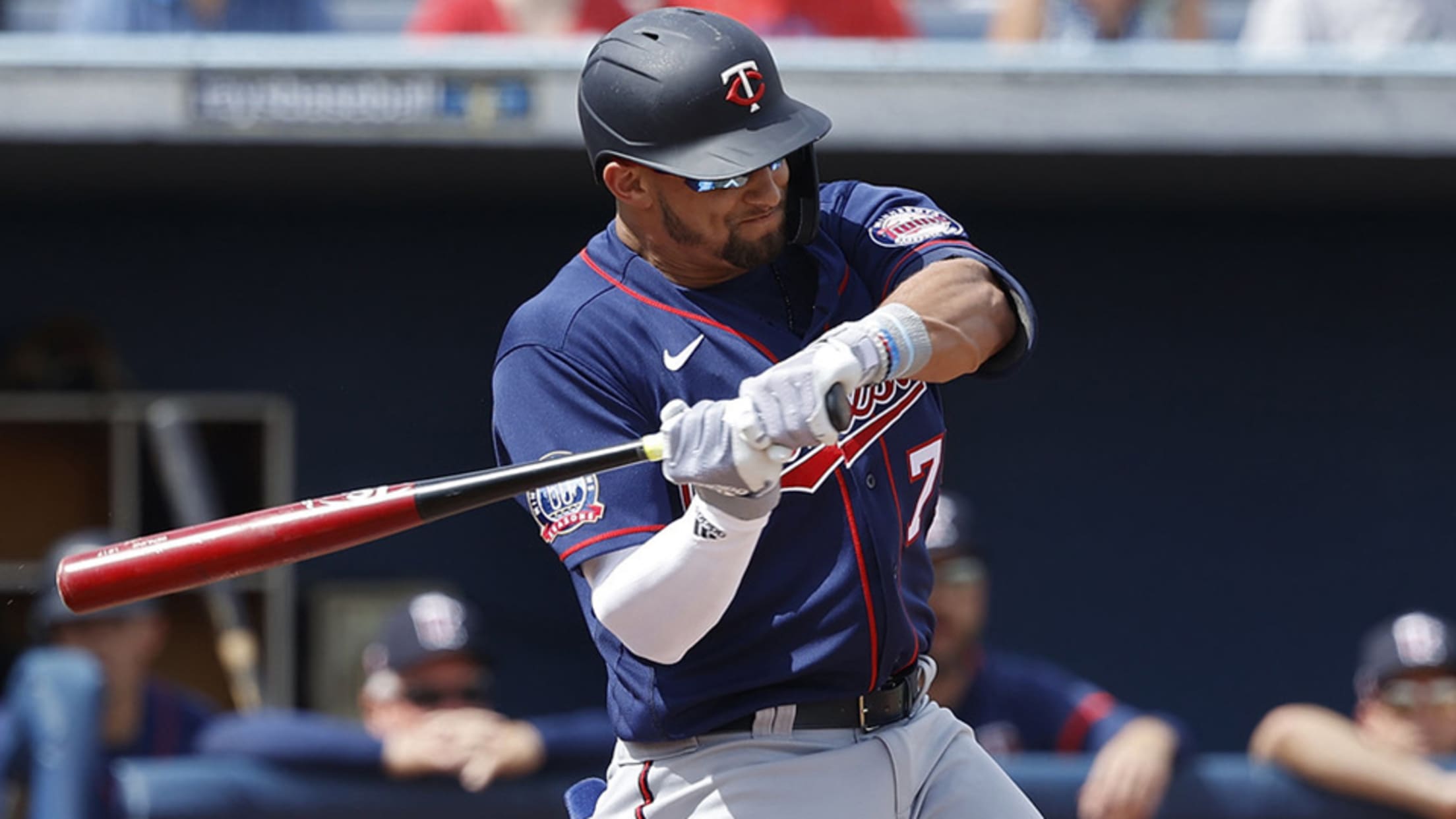 FORT MYERS, Fla. -- To paraphrase a song by a famous Minnesotan, the times they have been a-changing. That's certainly true for the Twins since 2016 first-rounder Alex Kirilloff and 2017 top overall pick Royce Lewis entered the organization. Once a rebuilding organization, Minnesota is coming off a 101-win season
Braves send Pache to Triple-A camp
No. 13 overall prospect hit .385 in March; Indians reassign No. 42 Jones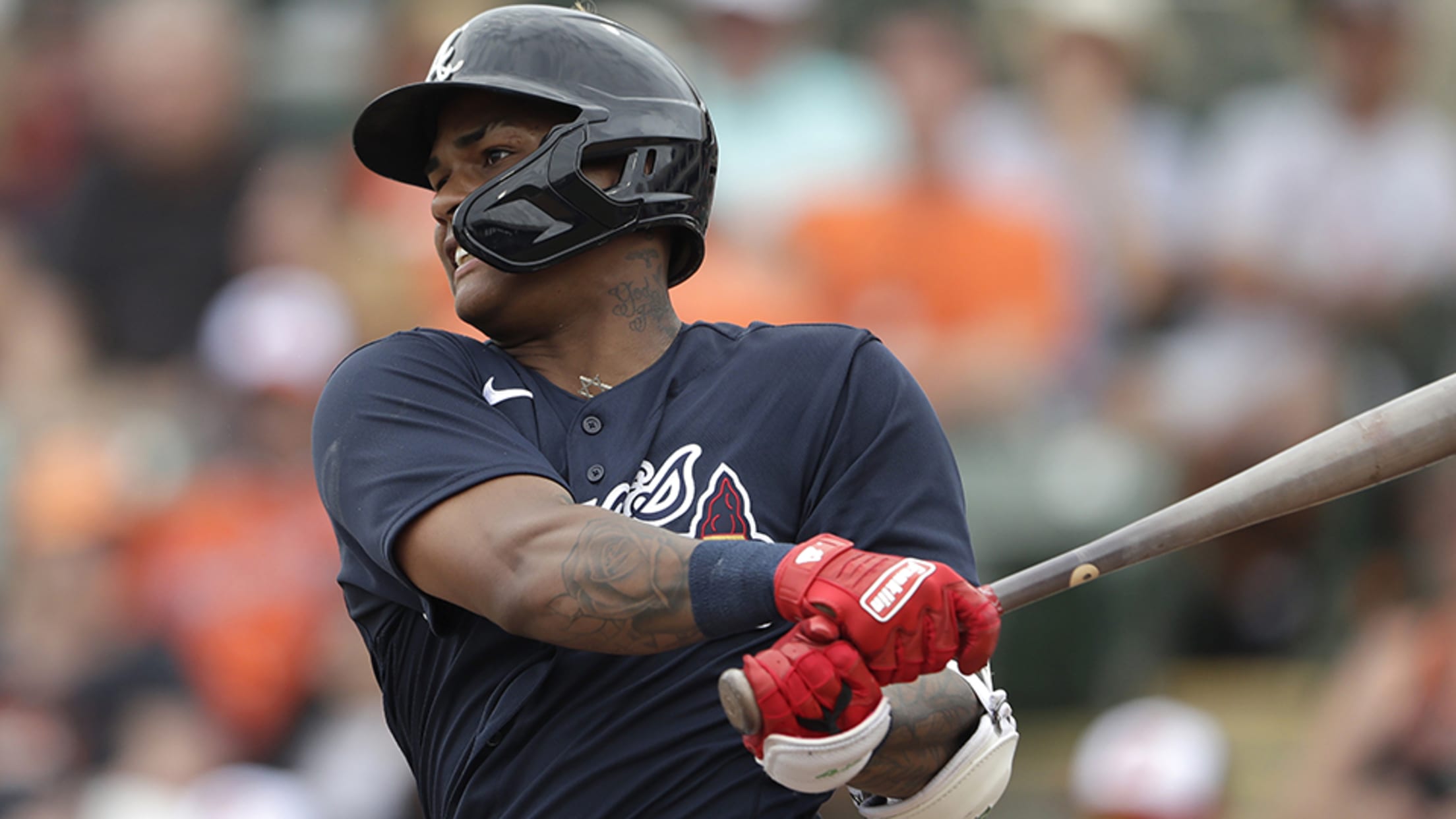 Cristian Pache may be leaving big league camp, but at least he went out with a bang.After homering in his last game, MLB.com's No. 13 overall prospect was reassigned to Triple-A Gwinnett on Wednesday. The Braves also optioned William Contreras, Tucker Davidson and Philip Pfeifer to the Stripers.
Lewis blasts homer onto tiki bar roof
Top Twins prospect goes deep off Phillies veteran Wheeler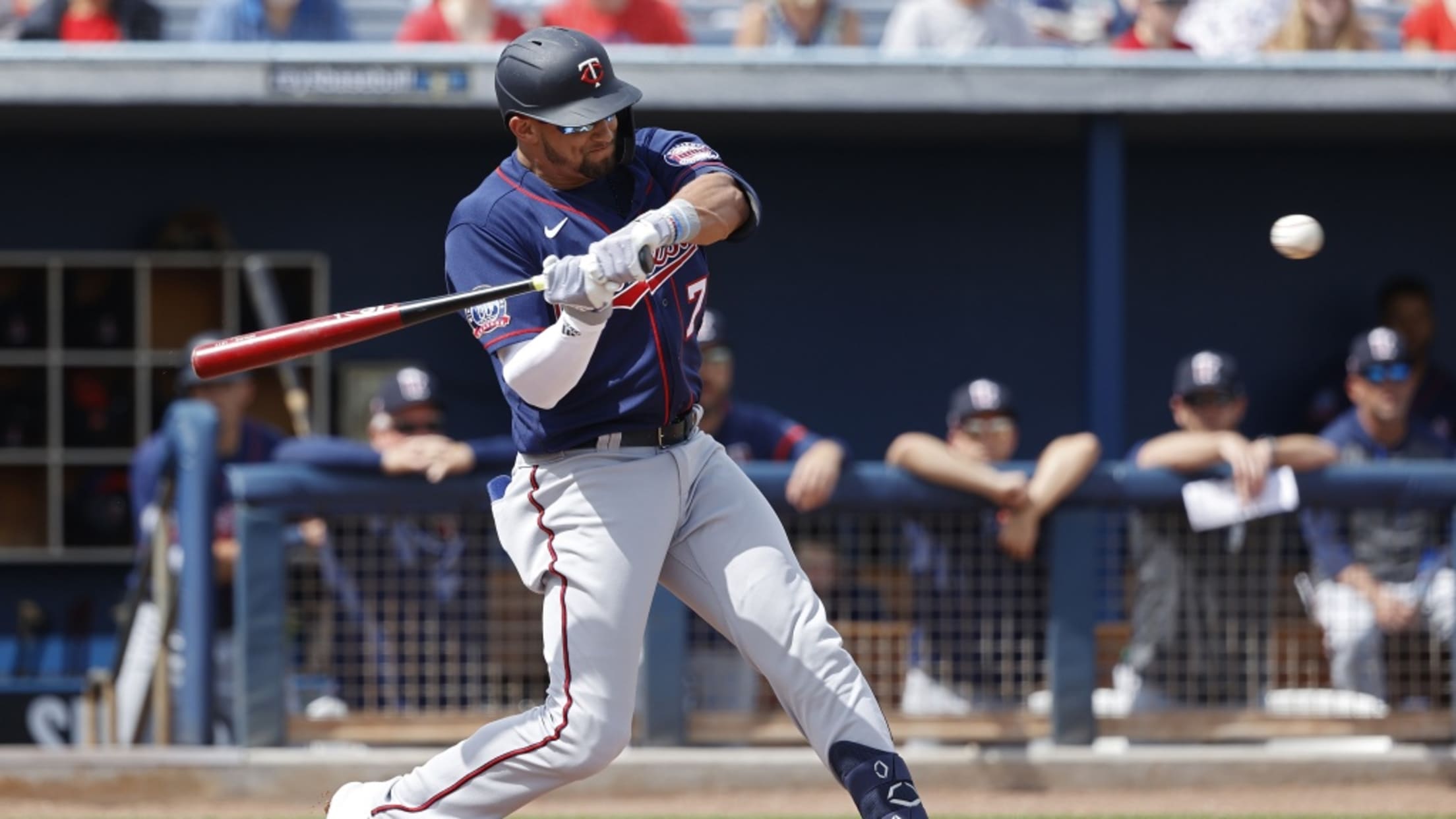 Royce Lewis' second dinger of the spring was a sight to behold.The top Twins prospect unleashed on the first offering he saw from Phillies newcomer Zack Wheeler and deposited it onto the roof of the tiki hut that sits on the concourse beyond the left field seats at Clearwater's Spectrum
Tigers notes: Preparing for pitching logjam
Detroit will need to sort out which top arms will open in Toledo, Erie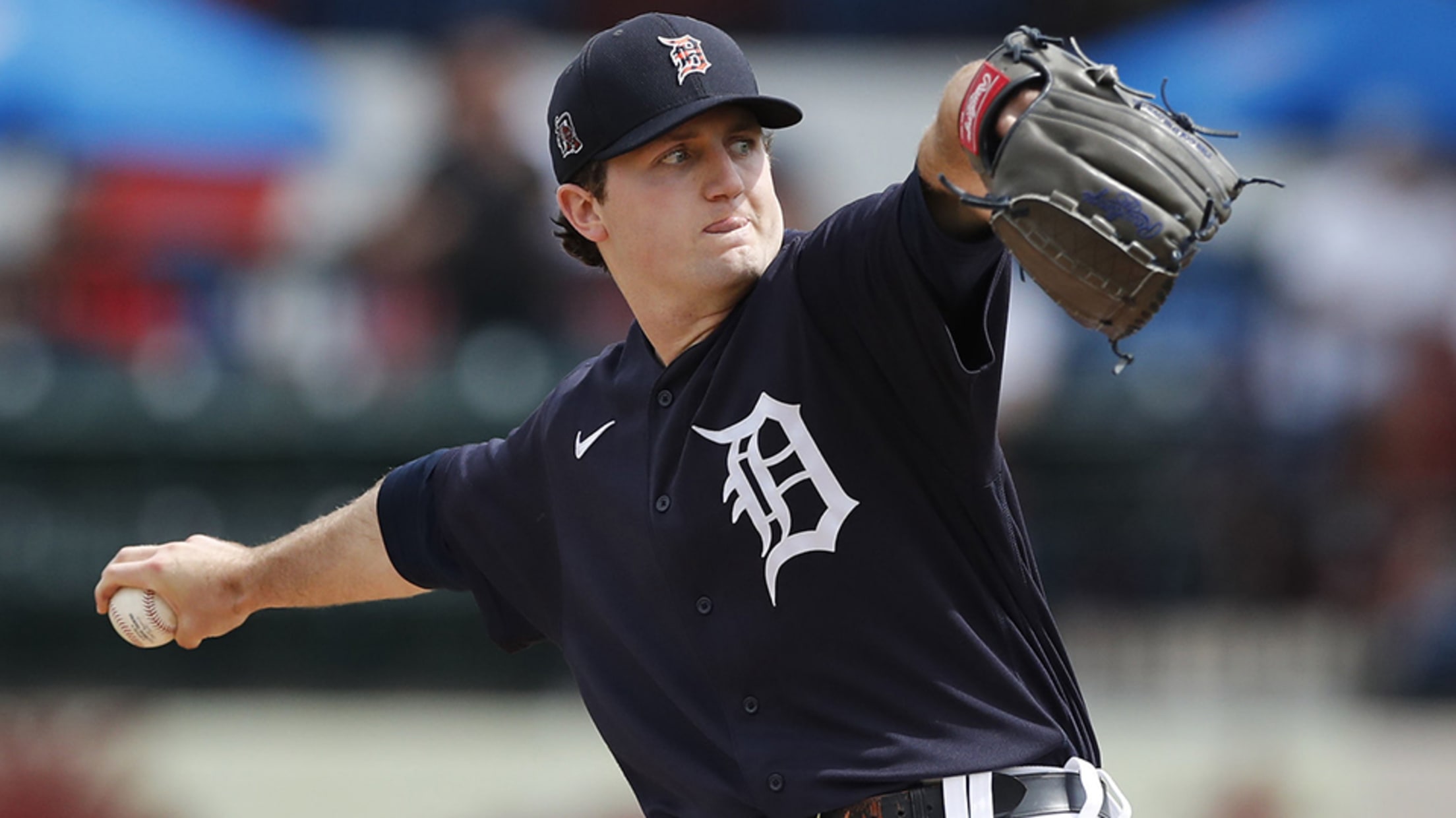 LAKELAND, Florida -- When a question came up about Joey Wentz, who joined the Tigers from the Braves at last year's Trade Deadline, Detroit vice president of player development Dave Littlefield offered a reply that sums up his farm system and applies to most of his club's top prospects these
Toolshed: Phillies' Bohm more than settling in
No. 30 overall prospect's next big jump could be to Philadelphia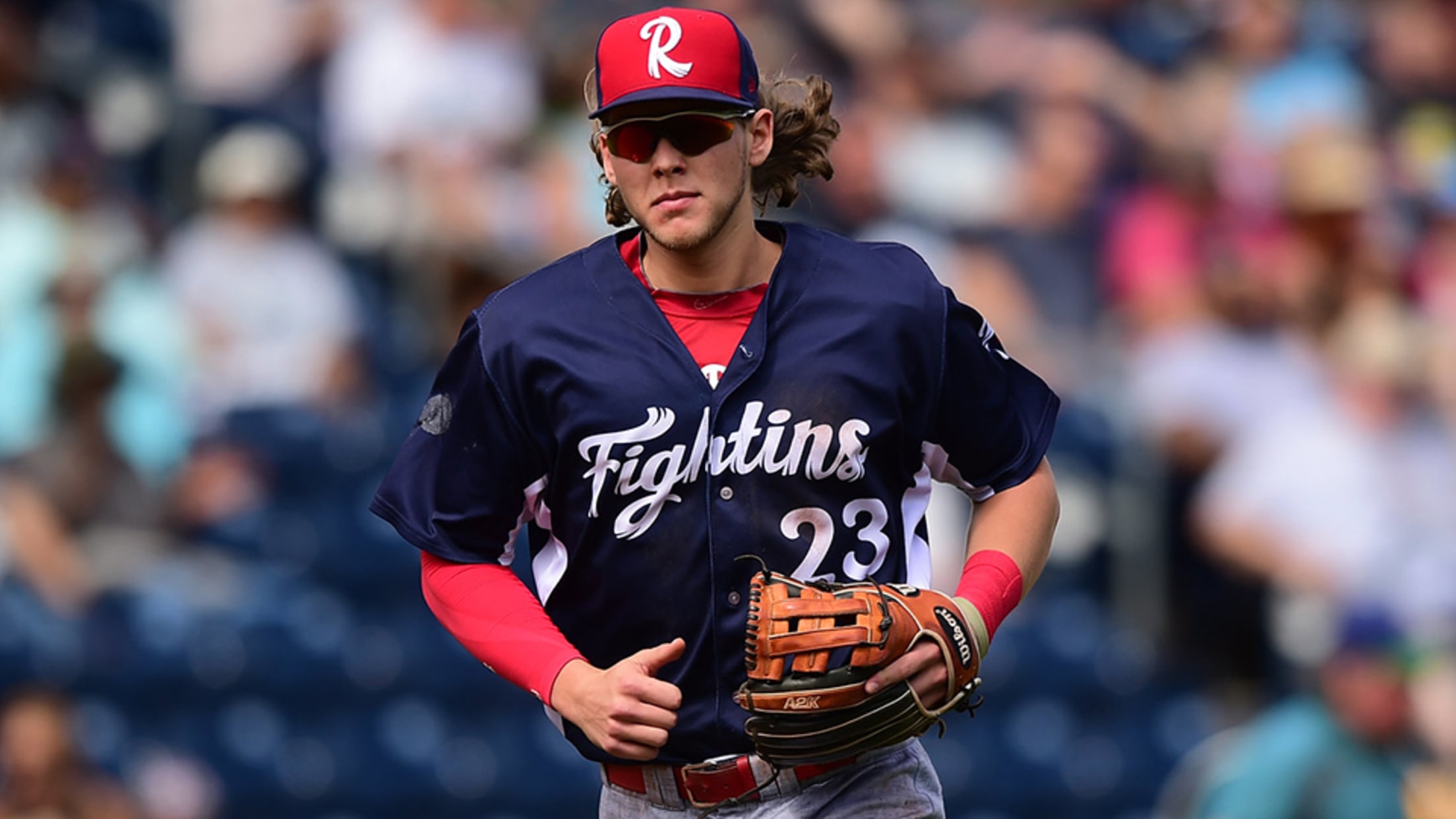 CLEARWATER, Florida -- Alec Bohm has the process down pat. He should, at least, given how much practice he's had over the past 12 months."Each stop had a one-week transition period, where I'd do OK but not great, and then I'd remind myself, 'All right, I belong here,'" the top
Phillies notes: Howard gearing up
No. 2 prospect hitting upper 90s; Phils excited for Garcia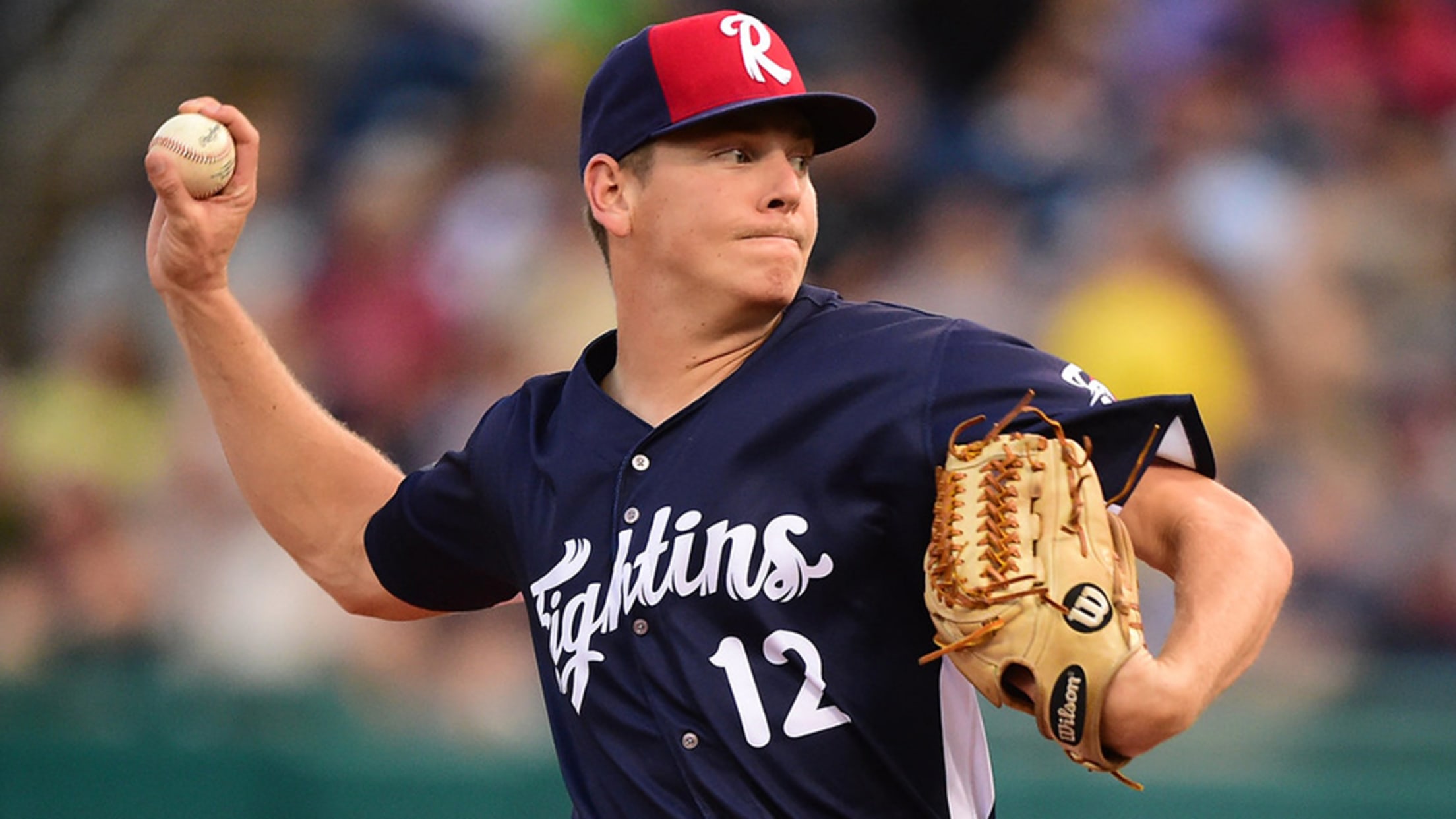 CLEARWATER, Fla. -- It is a brief statement, but with three words, Phillies director of player development Josh Bonifay reassured fans."He'll be ready," Bonifay said. The Philadelphia executive was referring to Spencer Howard, a non-roster invitee to Major League Spring Training camp who has yet to appear in a Grapefruit League
White Sox youngsters look to seize opportunity
Robert, Madrigal leading talented prospect pool toward Windy City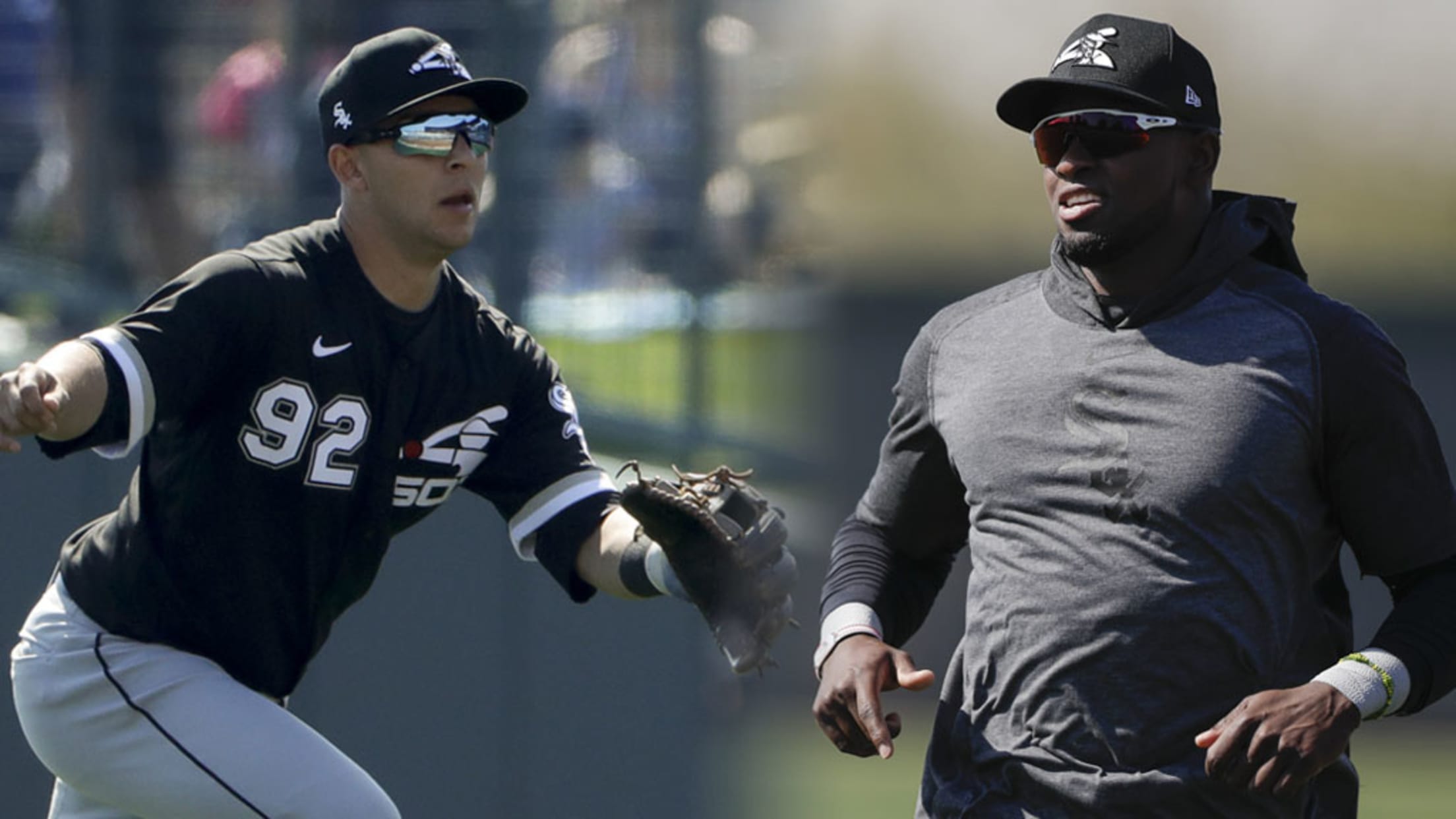 GLENDALE, Arizona -- Rejoice, White Sox fans. The future is now.Or at least, it's almost here.
Hayes, Oliva, Craig power Bucs to win
Prospects contribute three of Pirates' seven homers in win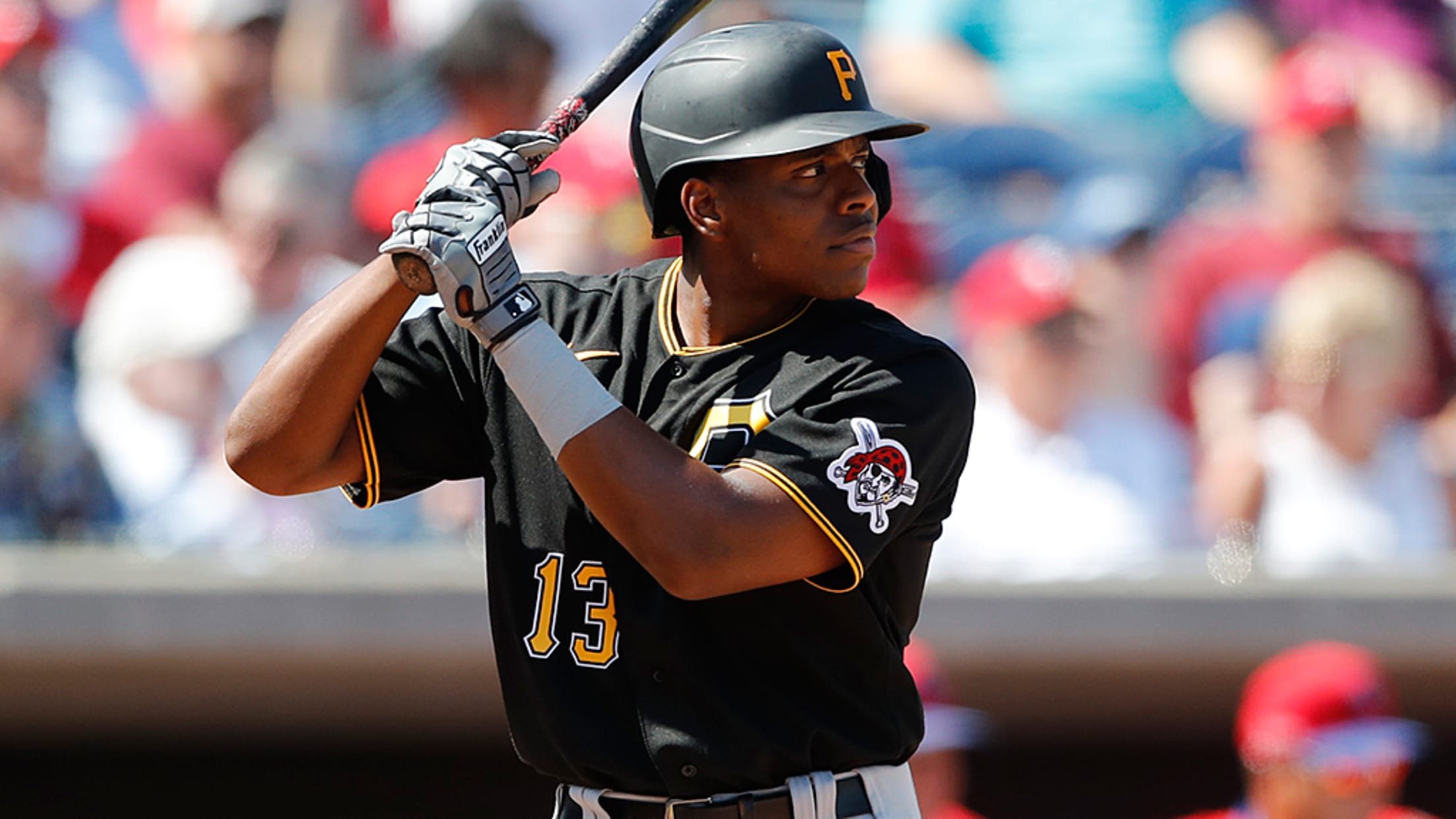 Who says the Florida State League is full of pitchers' parks?Pirates No. 2 prospect, Ke'Bryan Hayes, ninth-ranked Jared Oliva and No. 19 Will Craig hit three of the Bucs' seven homers Friday in a 19-13 Grapefruit League win over the Blue Jays in Dunedin. The teams totaled 11 blasts on
Orioles reassign Rutschman to Minor League camp
Top overall pick headed down after appearing in seven games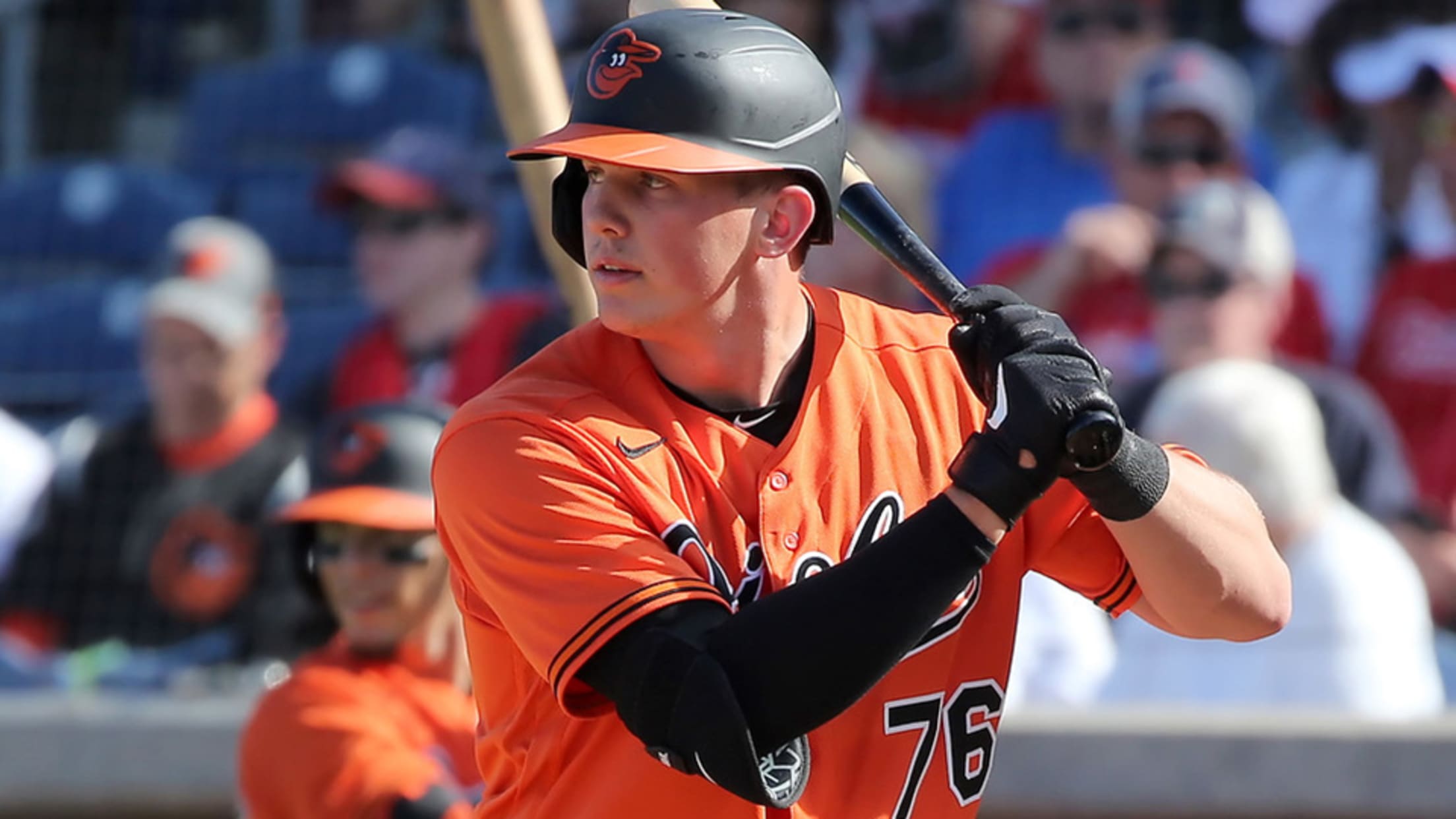 Adley Rutschman will now spend the rest of his first Spring Training on the backfields.The Orioles reassigned MLB.com's No. 4 overall prospect to Minor League camp on Friday. Baltimore also optioned No. 9 prospect Dean Kremer and No. 16 Ryan McKenna to Triple-A Norfolk and reassigned pitchers Cristian Alvarado, Marcos
Gore, Patiño fuel friendship with fire
Top Padres pitching prospects motivate each other toward Majors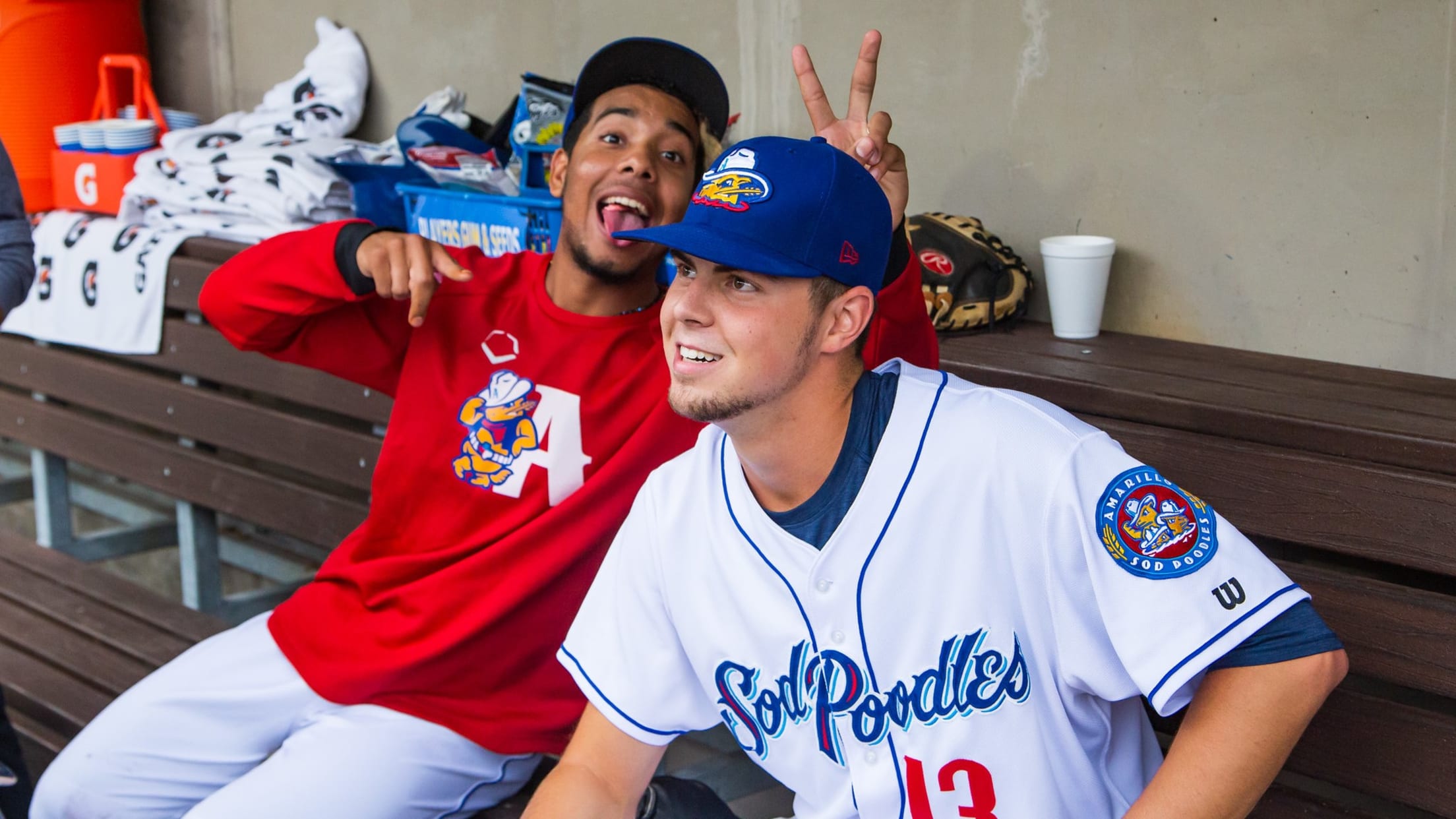 PEORIA, Arizona -- When it comes to describing himself, MacKenzie Gore isn't much of a talker. He's reserved and more than a bit modest, his rather stoic personality not shedding much light on his emotions. That quickly changes when you bring up Luis Patiño.
Mize grabs spotlight amid Tigers slugfest
No. 7 overall prospect showcases arsenal, spins two hitless frames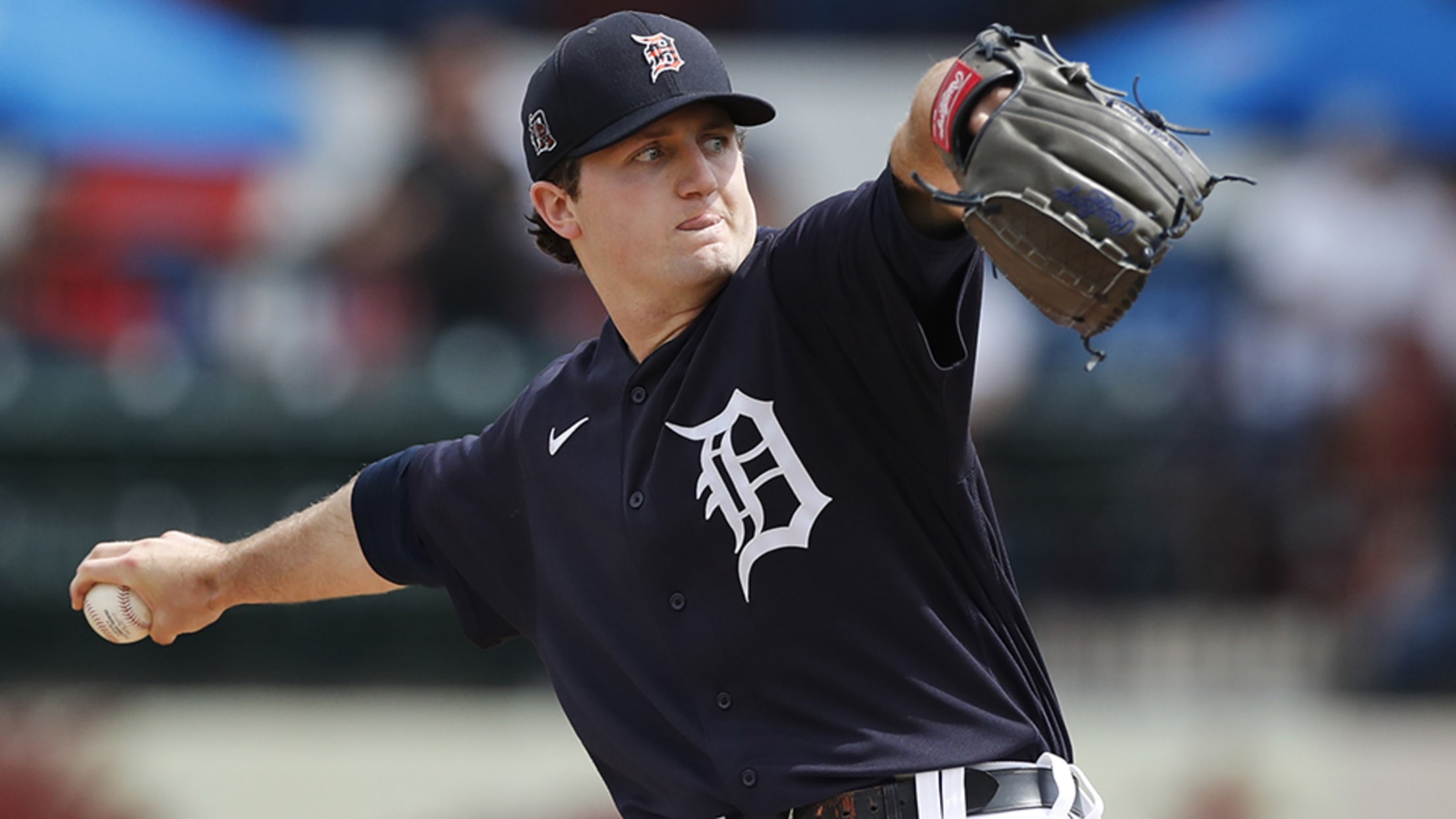 In a game that featured 11 home runs, Casey Mize found a way to draw attention to the mound.MLB.com's No. 7 overall prospect tossed two hitless innings with a walk and two strikeouts as the Tigers topped the Yankees, 15-11, on Thursday at Joker Marchant Stadium in Lakeland, Florida.
Trammell delivers in Padres' setback
No. 57 overall prospect picks up two hits, drives in three runs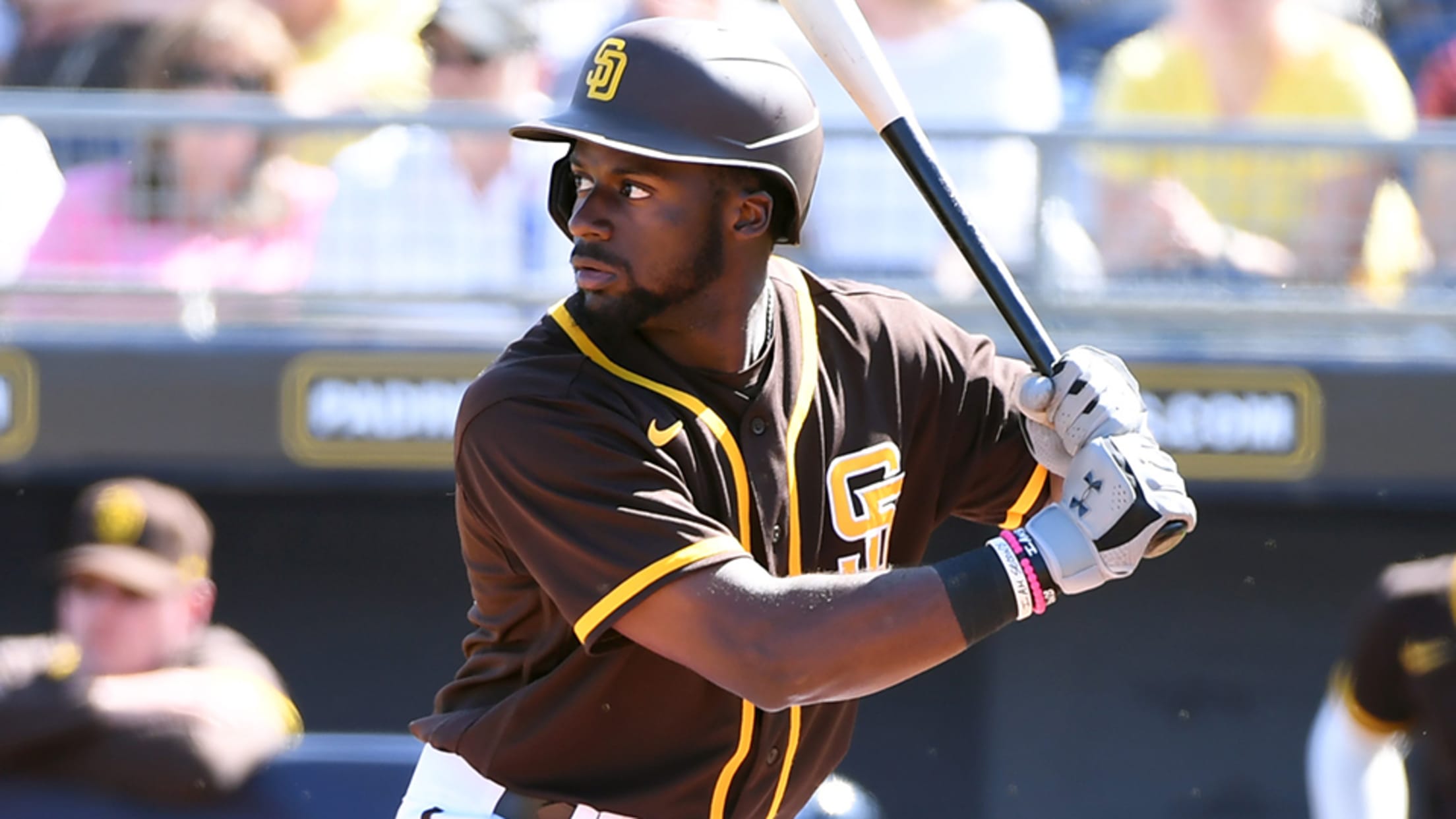 Taylor Trammell knows how to take a compliment.Prior to Wednesday's Cactus League game in Peoria, first-year Padres manager Jayce Tingler sang the praises of the club's fifth-ranked prospect. Trammell responded with a pair of run-scoring hits, accounting for three RBIs, and two runs scored in a 9-7 loss to the
Hoerner has breakout day for Cubs
No. 51 overall prospect doubles in three-hit performance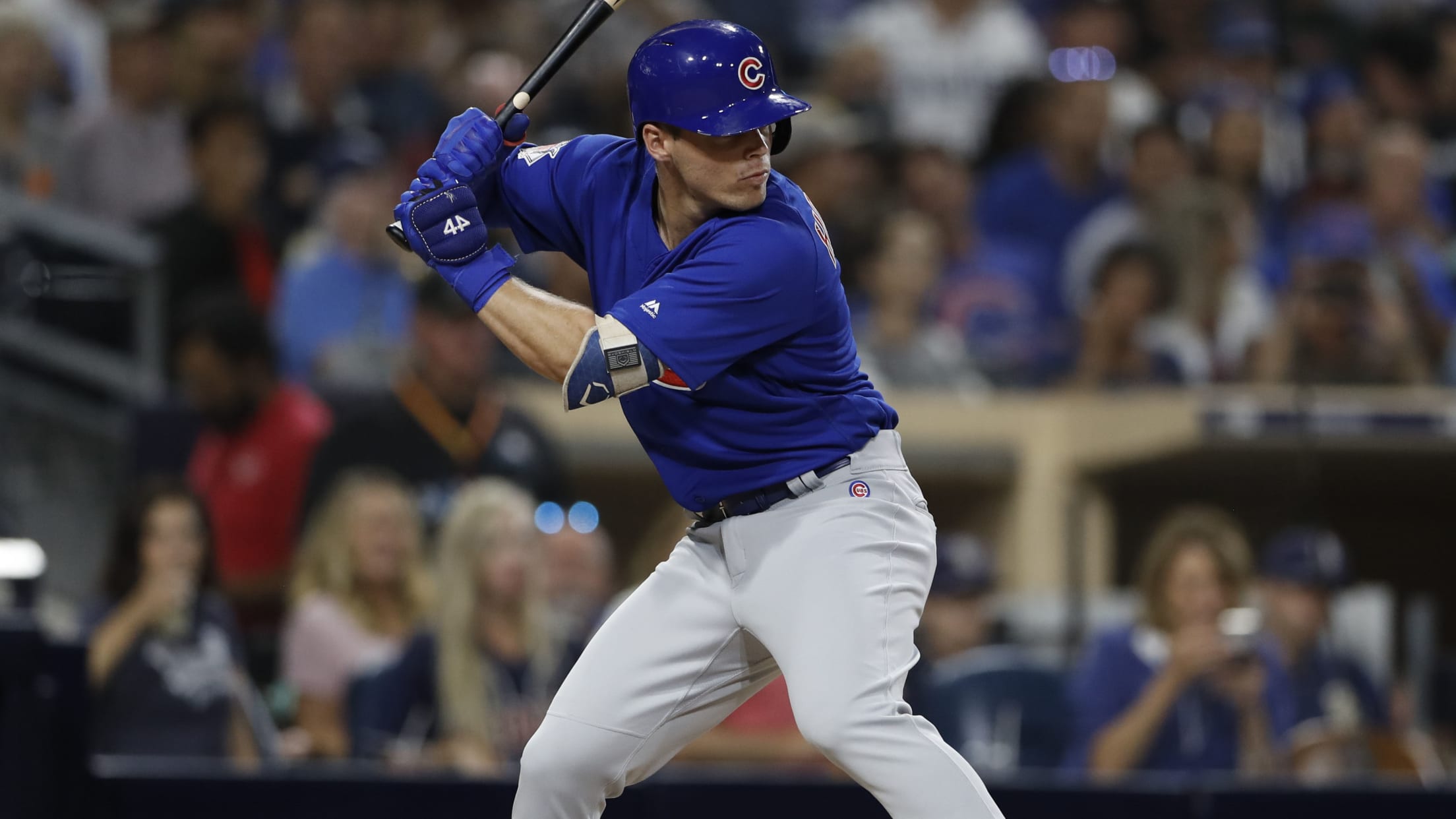 Nico Hoerner may have helped change the narrative regarding his case for the Opening Day second-base job in Chicago.The top Cubs prospect went 3-for-4 with a double and a run scored in Tuesday's 11-10 loss to the Rockies in Scottsdale, Arizona. Hoerner, who had two hits in his first six
Buddy system: Puk, Reed reunite with A's
Former Gators-turned-roomates playing for same team again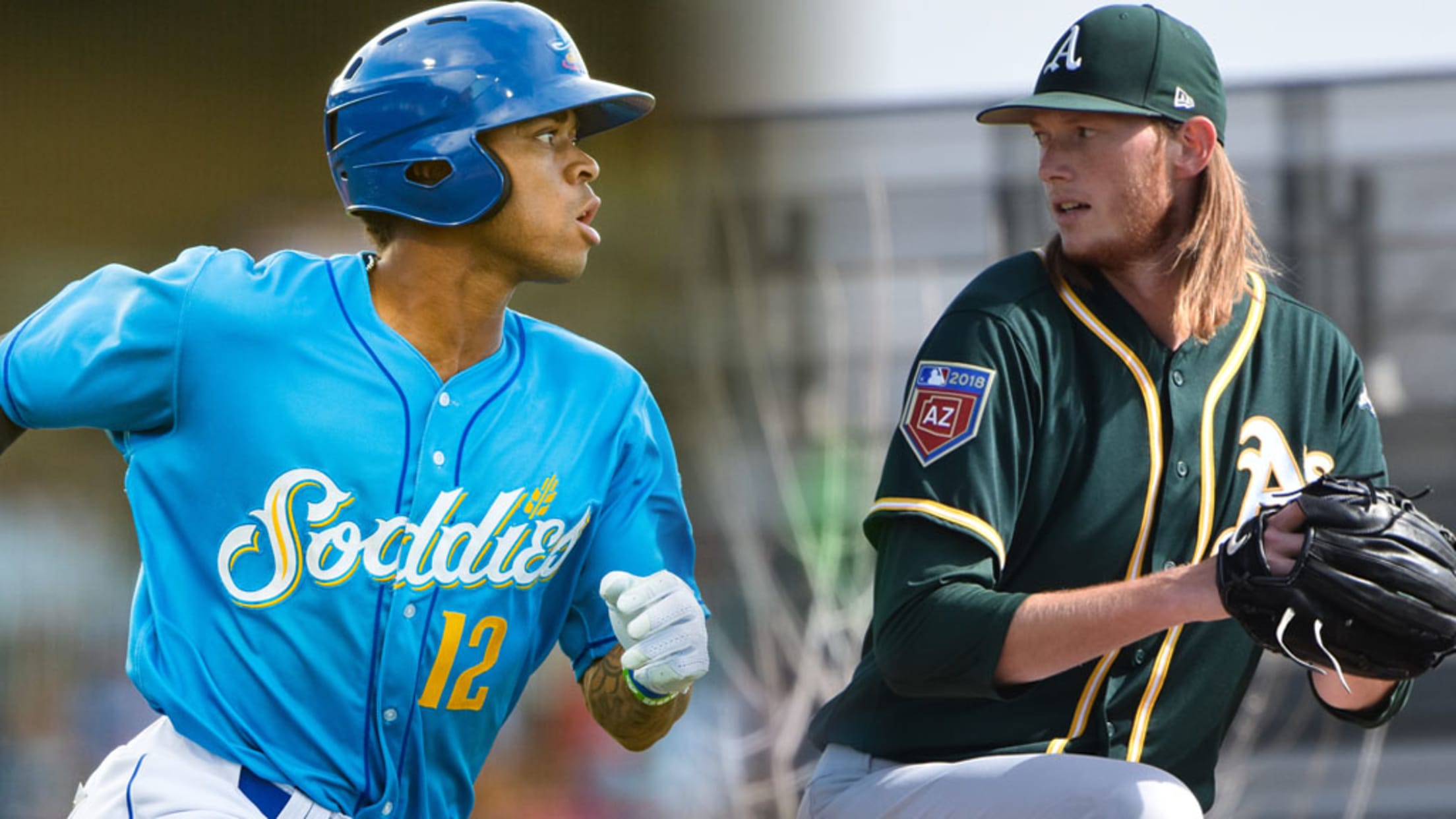 MESA, Arizona -- When Buddy Reed found out he'd been traded to the A's in December, he immediately called three people. The first, his father, Michael. Secondly, his agent. And then his roommate ... so he could tell him that they were going to be teammates -- again. The latter was
Kelenic cranks first spring homer for M's
Seattle's top prospect finishes 2-for-2 in loss to Rockies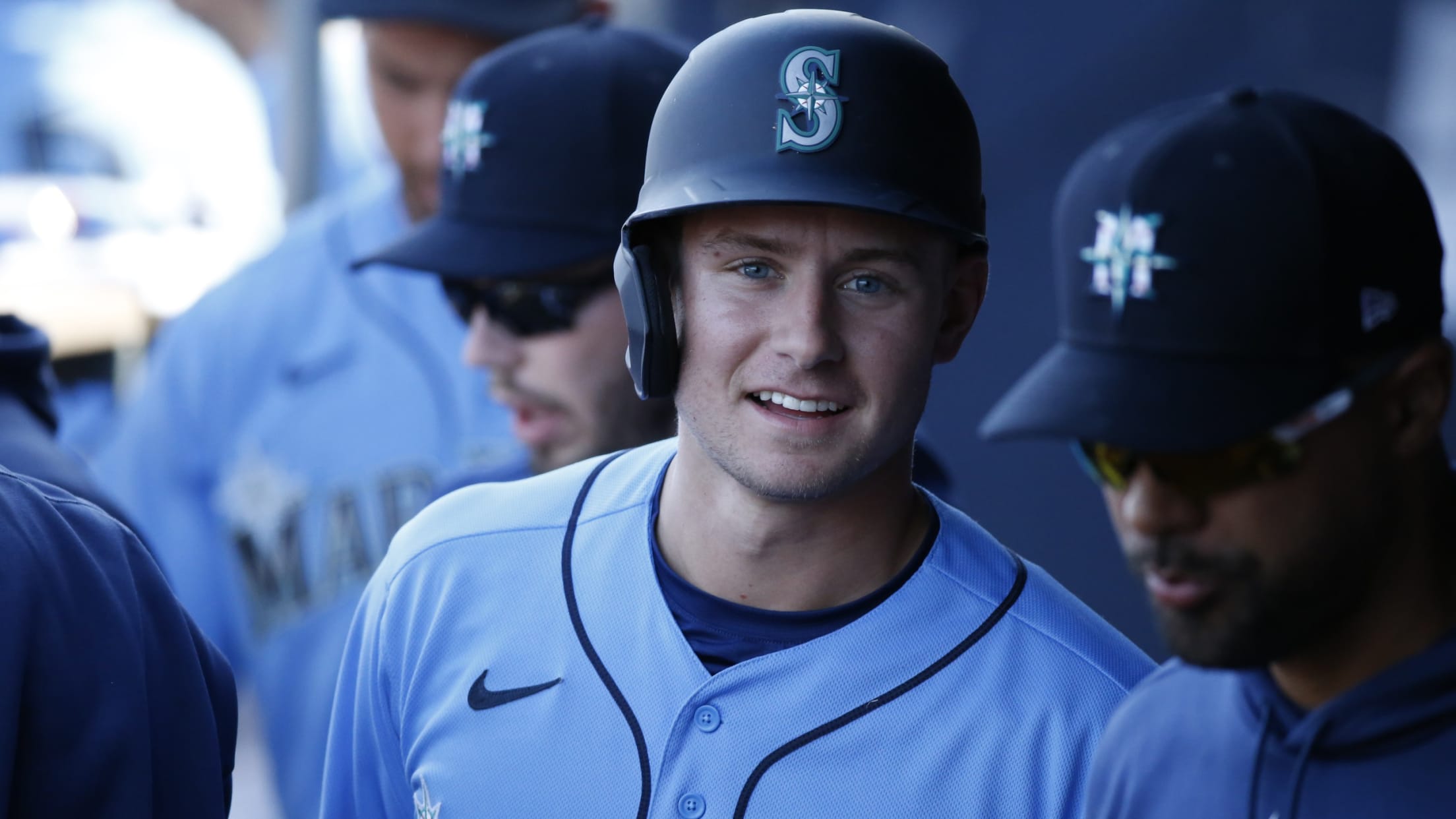 Jarred Kelenic was off to a bit of a slow start this spring, but he may have found the spark he needed Monday.MLB.com's No. 11 overall prospect went 2-for-2 with his first homer of the Cactus League season in the Mariners' 9-6 loss to the Rockies in Peoria, Arizona. The
Lewis goes yard for first spring hit
Top Twins prospect ends 0-for-11 slump with two-run shot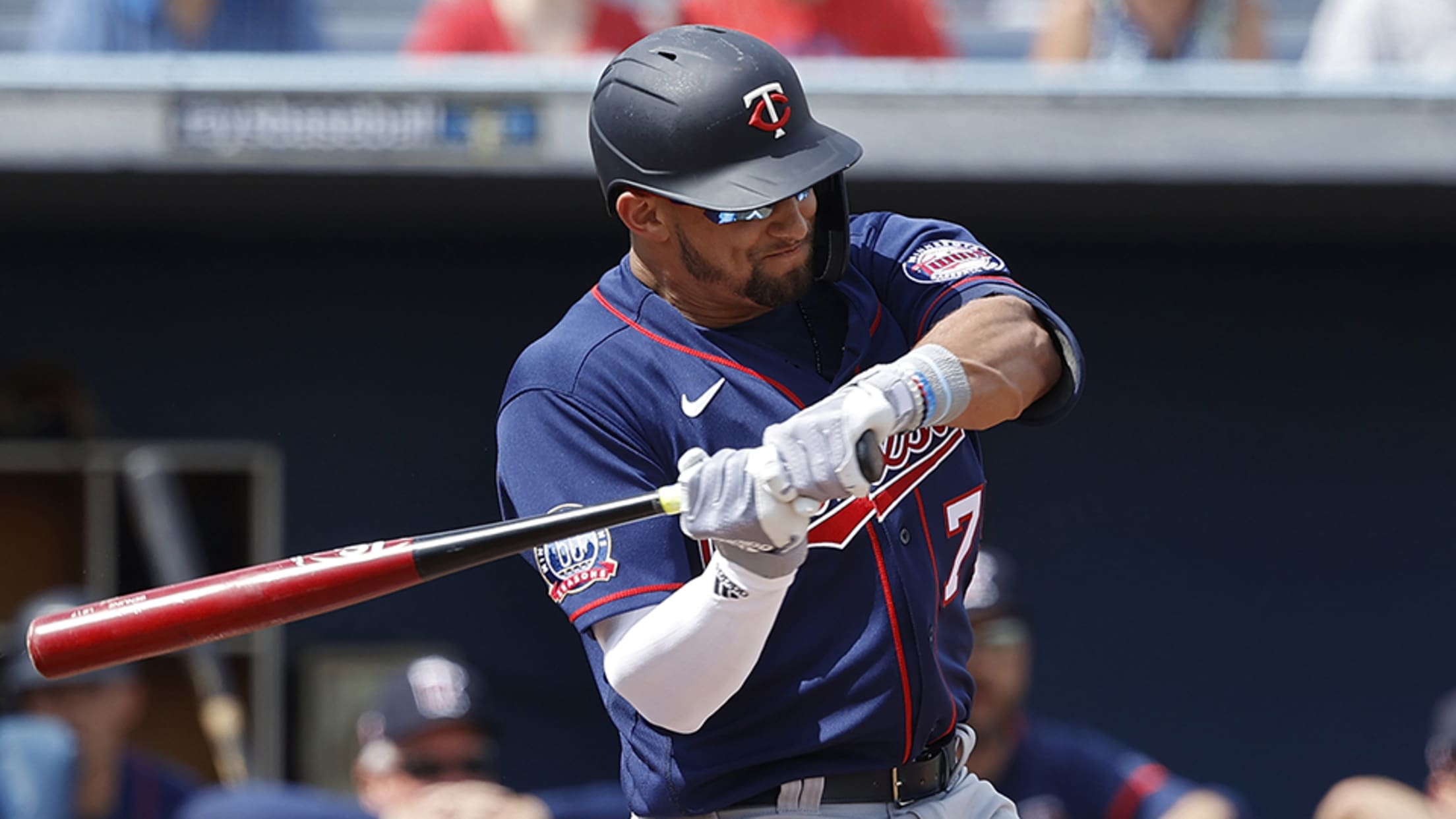 Royce Lewis' hitless start to Grapefruit League play ended Sunday, and the proof of how nearly vanished with it.MLB.com's No. 9 overall prospect skied a two-run homer to left field off 16th-ranked Rays prospectJoe Ryan that came close to exiting Charlotte Sports Park in the second inning of the Twins'
Toolshed: Spring Training camps to watch
Five prospect-laden sides each from Cactus, Grapefruit Leagues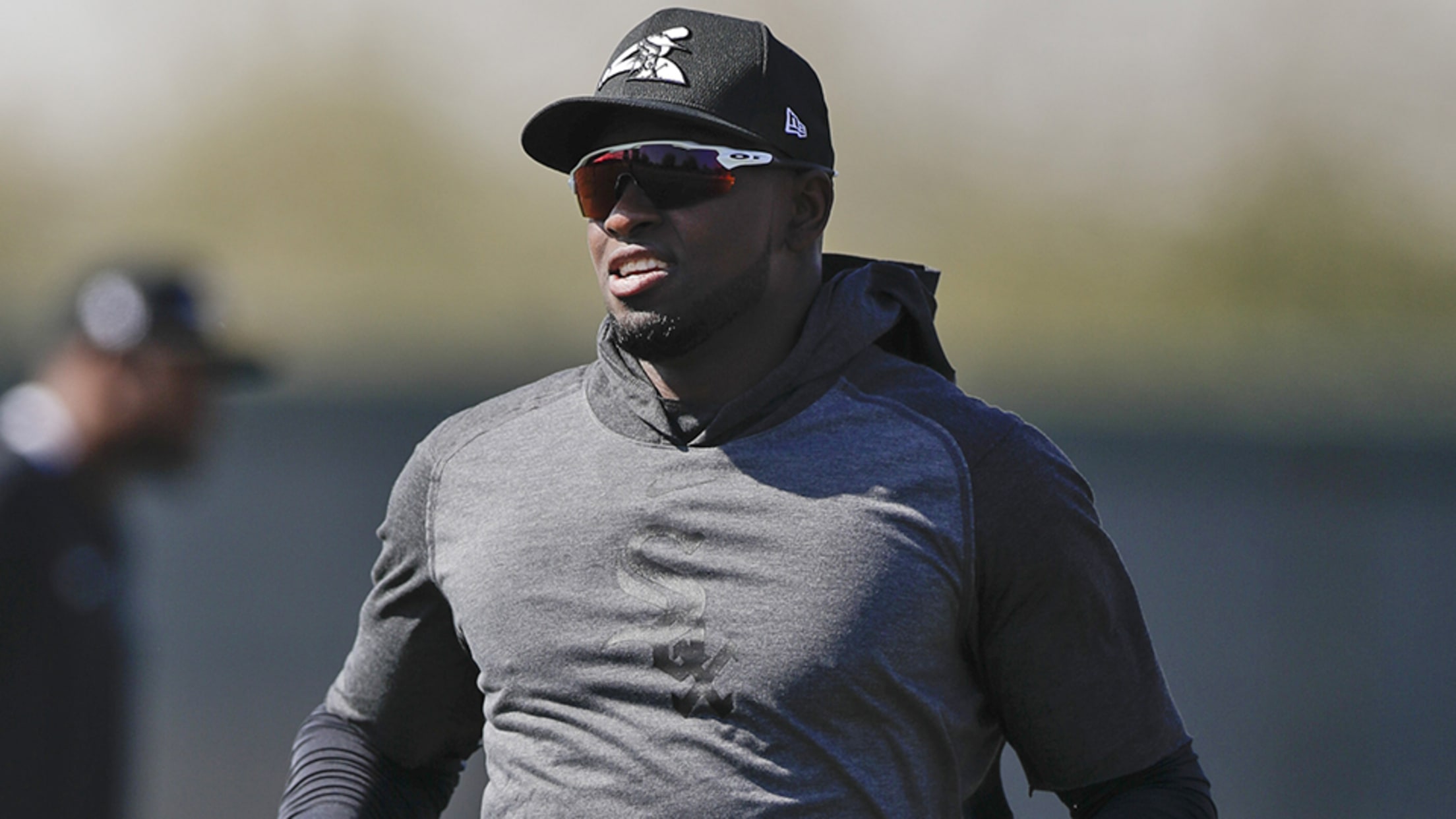 You might be planning a March trip to the dry desert air of Arizona or the warm sunny beaches of Florida. You might be at home, firing up Twitter, Gameday and MiLB.com's daily prospect updates. There's no wrong way to follow Spring Training action. But the best way is one that
Mountcastle mashes as O's rout Bucs
Reigning IL MVP goes deep, doubles twice in Sarasota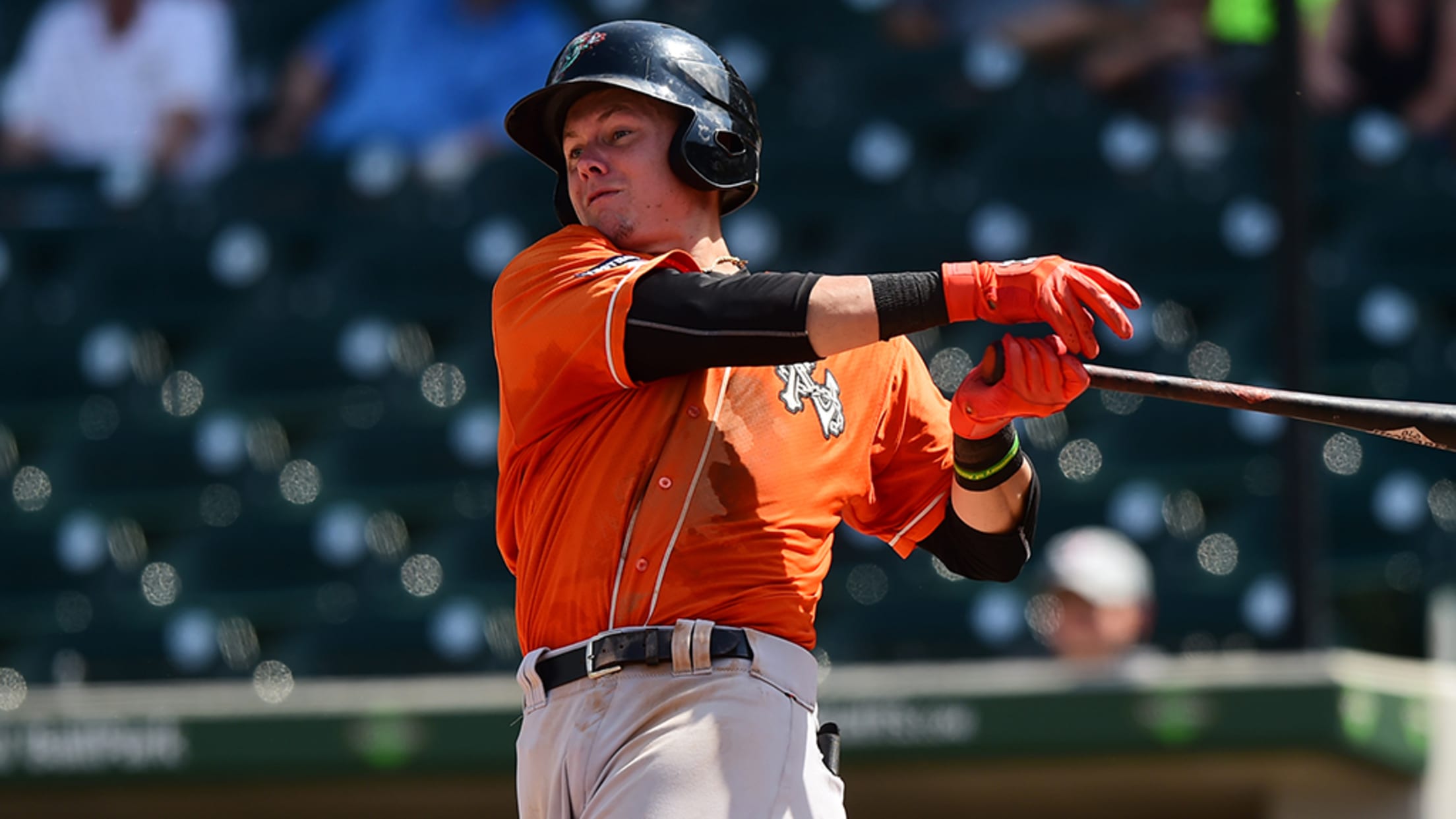 Ryan Mountcastle didn't get a Major League callup last September, but he's making it difficult for the Orioles to leave him off the team this spring.Baltimore's No. 4 prospect -- who was named International League MVP last season after hitting .312/.344/.527 with 25 homers in 127 games with Triple-A Norfolk