Jays' Conine among two players suspended
No. 16 Toronto prospect, Yankees' Marten to miss time in 2019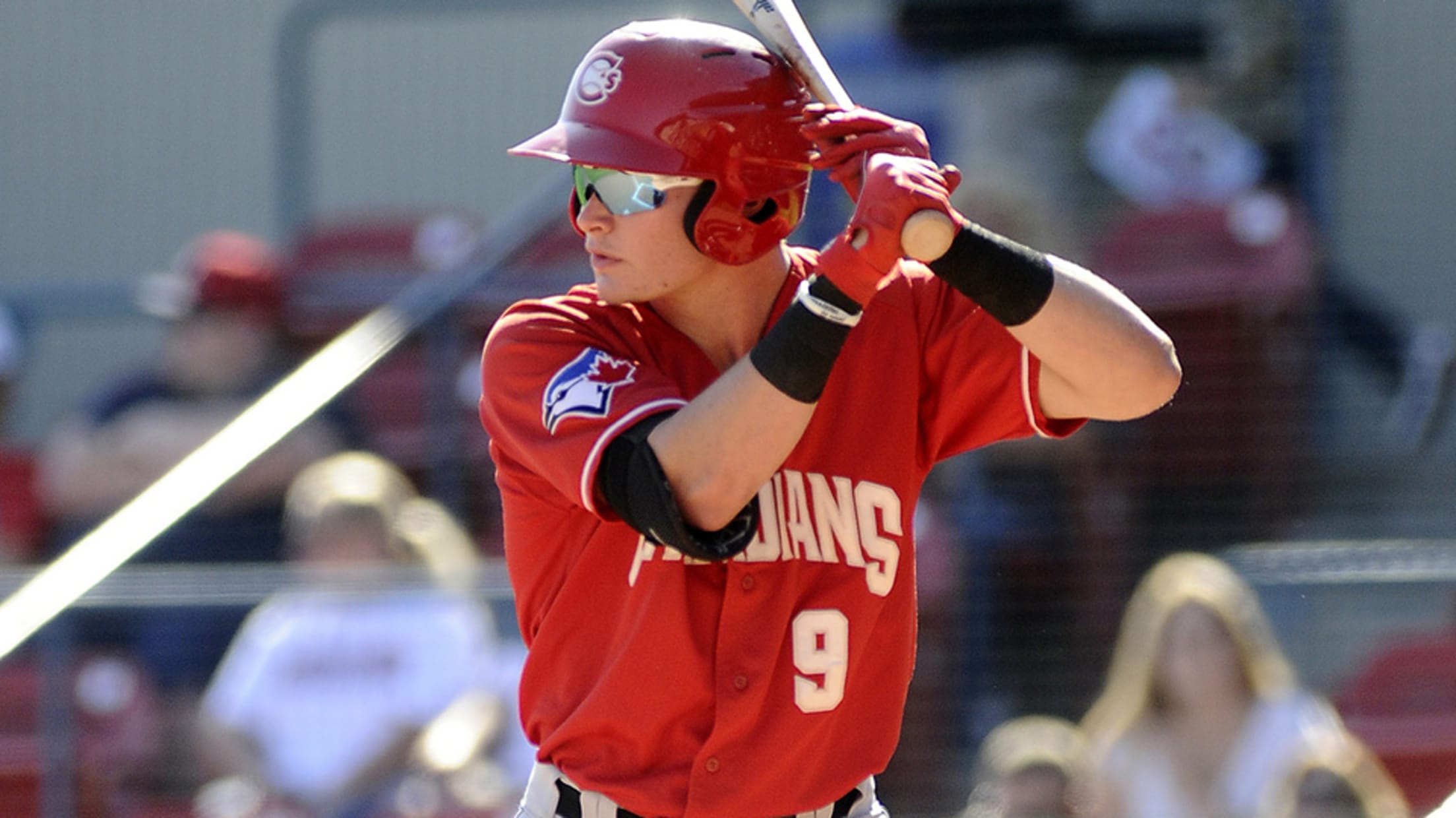 Griffin Conine produced a .736 OPS over 55 games with Class A Short Season Vancouver this past season. (James Snook/Spokane Indians)
Two AL East prospects received rough news Monday.Blue Jays No. 16 prospectGriffin Conine and Yankees right-hander Daniel Marten have been suspended 50 and 25 games, respectively, for violating the Minor League Drug Prevention and Treatment Program, the Office of the Commissioner of Baseball announced Monday. Conine tested positive for the
Two AL East prospects received rough news Monday.
Blue Jays No. 16 prospectGriffin Conine and Yankees right-hander Daniel Marten have been suspended 50 and 25 games, respectively, for violating the Minor League Drug Prevention and Treatment Program, the Office of the Commissioner of Baseball announced Monday. Conine tested positive for the stimulant Ritalinic Acid, while Marten's exact violation was not disclosed.
Ritalin might be a banned stimulant, but under baseball's rules, it can be used as ADD/ADHD medication, so long as a player applies for and receives a Therapeutic Use Exemption. Without a TUE, players are suspended 50 games for their first violation and 100 games for a second violation. A third positive test without a TUE results in permanent suspension from Major and Minor League Baseball.
Conine, who is the son of former Major Leaguer Jeff Conine, was a second-round pick by Toronto back in June following his three years at Duke. He spent most of the 2018 season with Class A Short Season Vancouver, hitting .238/.309/.427 with seven homers over 55 games for the Canadians. The 21-year-old outfielder has been lauded for his above-average power potential and strong arm in right field, which led to 10 outfield assists during his first taste of the pros.
"We are disappointed to learn of Griffin's suspension, but we fully support the Minor League Drug Prevention and Testing Program and believe it continues to help the game of baseball," Blue Jays director of player development Gil Kim said in a released statement. "We've spoken to Griffin, and he understands the mistake he made. We are confident that he has learned from this experience. We will continue to support him in his development and work together to maximize his potential going forward."
Conine tweeted out his own statement after the suspension was announced.
Tweet from @Griffin_Co9: pic.twitter.com/eY1apWjNAY
Marten was signed by the Yankees out of his native Dominican Republic in November 2015. The 21-year-old pitched in the Dominican Summer League for two seasons and moved stateside to the Gulf Coast League this past summer. He was limited to two GCL appearances, however, and didn't pitch in an official game after June 23. Marten owns a 4.48 ERA with 68 strikeouts over 74 1/3 innings during his Minor League career.
Seventy Minor Leaguers have been suspended this year for violating the Minor or Major League drug program.