Report: 51s to move into new ballpark in 2019
Las Vegas approves naming rights deal to fund 10,000-seat stadium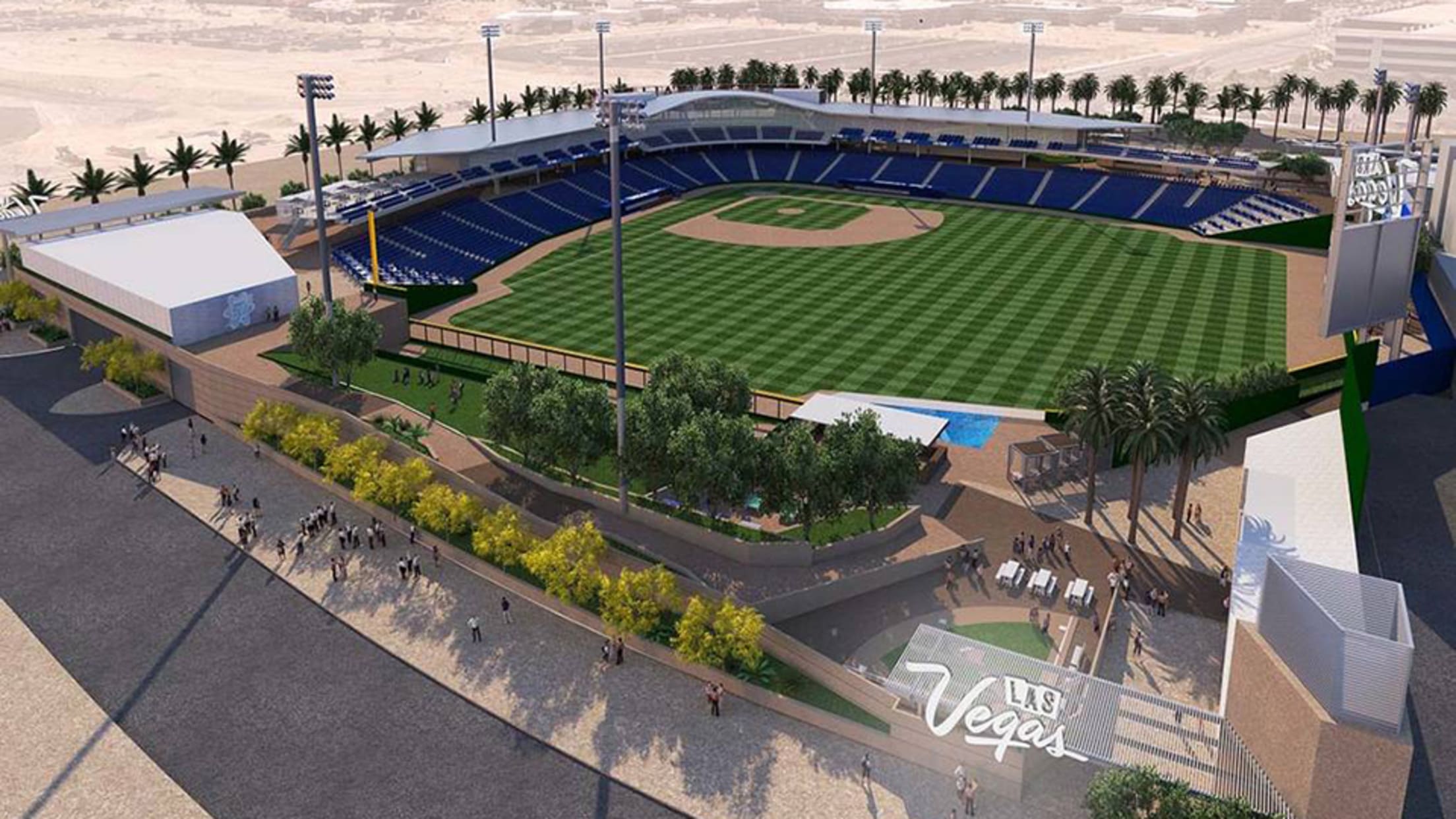 Las Vegas Ballpark is expected to have a seating capacity of 10,000 along with 22 suites. (The Howard Hughes Corporation)
The 2019 season will be one of change for the Las Vegas 51s.The Las Vegas Convention and Visitors Authority board of directors on Tuesday approved a 20-year, $80 million naming rights agreement to help pay for a new ballpark into which the 51s will move in 2019, the Las Vegas Review-Journal
The 2019 season will be one of change for the Las Vegas 51s.
The Las Vegas Convention and Visitors Authority board of directors on Tuesday approved a 20-year, $80 million naming rights agreement to help pay for a new ballpark into which the 51s will move in 2019, the Las Vegas Review-Journal reported. The $150 million Las Vegas Ballpark will be located in the Summerlin neighborhood, which is home to the training facility of the National Hockey League's Vegas Golden Knights. Cashman Field, the 51s' home since 1983, is situated in downtown Las Vegas.
The proposed stadium is anticipated to have roughly 10,000 seats and 22 suites. In comparison, Cashman Field has 9,334 permanent seats and no suites. A center field pool, kids' zone and several bars are among the expected amenities at the new facility, the newspaper reported.
While the LVCVA is positioned as the stadium's dominant sponsor, construction of Las Vegas Ballpark will be handled by the global architecture firm HOK.
The planned move coincides with the Mets' decision to switch their Triple-A affiliate from Las Vegas to Syracuse following the 2018 season. The organization purchased the current Nationals affiliate from the Community Baseball Club of Central New York Inc. on Monday. The shift would leave Las Vegas open as a possible destination for Washington's top Minor League club.
The 51s open next season at Cashman Field on April 5. Tony DeFrancesco will make his managerial debut after taking over for Pedro Lopez.