---
Countdown To Movie Night! Bueller...Bueller...Bueller...
---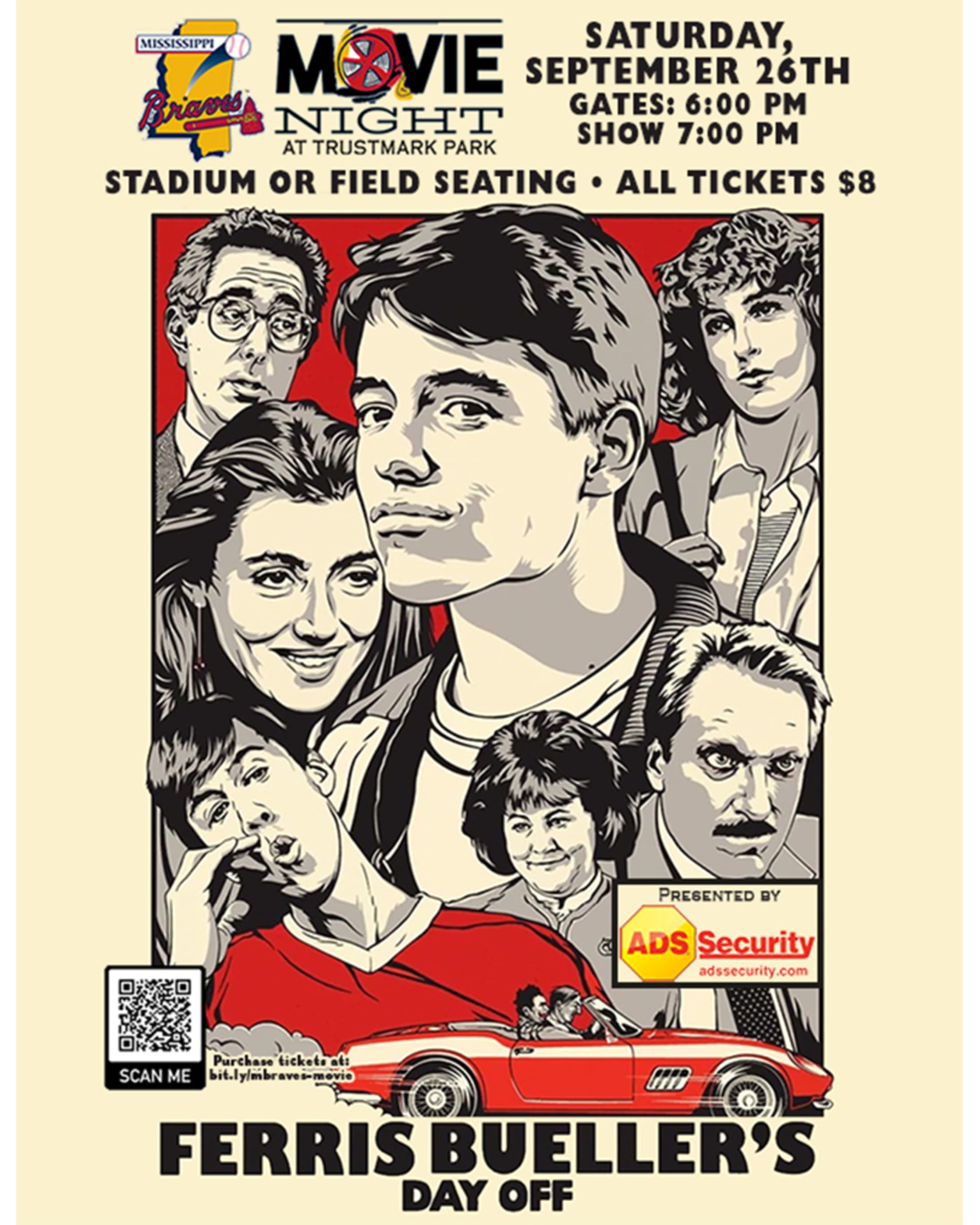 Presenting Sponsor

---
The Mississippi Braves will host another Movie Night at Trustmark Park on Saturday, September 26, presented by ADS Security. The movie begins at 7:00 pm and gates open at 6:00 pm. The featured film will be the 1986 comedy classic, Ferris Bueller's Day Off!
Tickets are only $8 for general admission seating. The GA ticket allows fans to sit in the seating bowl or on the outfield grass in socially distanced squares. Blankets and lawn chairs are allowed on the field. Only 1,500 tickets will be available for this event. Tickets are available by clicking here.
Fans are encouraged to purchase tickets in advance. Tickets will also be available for purchase at the gate.
No outside food or beverage is permitted. Concessions will be available for purchase inside Trustmark Park. This event will have a LIMITED BAG policy (limiting bags to personal-sized purses and diaper bags, both subject to search). Wheelchairs, wagons, and strollers are all welcome but subject to search upon entry.
All Mississippi Braves employees will be wearing face coverings throughout the event, and all guests will be required to wear face coverings upon entry and while they move about the ballpark. Face coverings may be removed once guests arrive at their socially distanced seating location.
ℹ️ About The Movie
High school student Ferris Bueller wants a day off from school and he's developed an incredibly sophisticated plan to pull it off. He talks his friend Cameron into taking his father's prized Ferrari and with his girlfriend Sloane head into Chicago for the day. While they are taking in what the city has to offer school principal Ed Rooney is convinced that Ferris is, not for the first time, playing hooky for the day and is hell bent to catch him out. Ferris has anticipated that, much to Rooney's chagrin.
---
Event Details
Overview
Date : Saturday, September 26, 2020
Movie Starts : 7:00 pm
Gates Open : 6:00 pm
Movie Details
Movie : Ferris Bueller's Day Off (1986)
Genre: Comedy
Run Time : 1h 43min
Rating : PG-13
Seating
Seating will be available on the field and seating bowl with designed sections for social distancing. Don't wait to get your ticket as this will be a popular event.
Concessions
Popcorn, drinks and other items will be available inside Trustmark Park
Tickets: $8.00
- Tickets MUST be either be printed in advance or displayed on your mobile device.
- You will need to present your ticket at the gate for access to the ballpark.
- Tickets will be available for purchase at the gate.
A completed waiver form IS NECESSARY for entry inside Trustmark Park on September 26, 2020. Waiver forms also available upon entry. Completed waiver does not guarantee entry.
Ticketing/Entry
Previous Movie Night Photos
Fun for the entire family!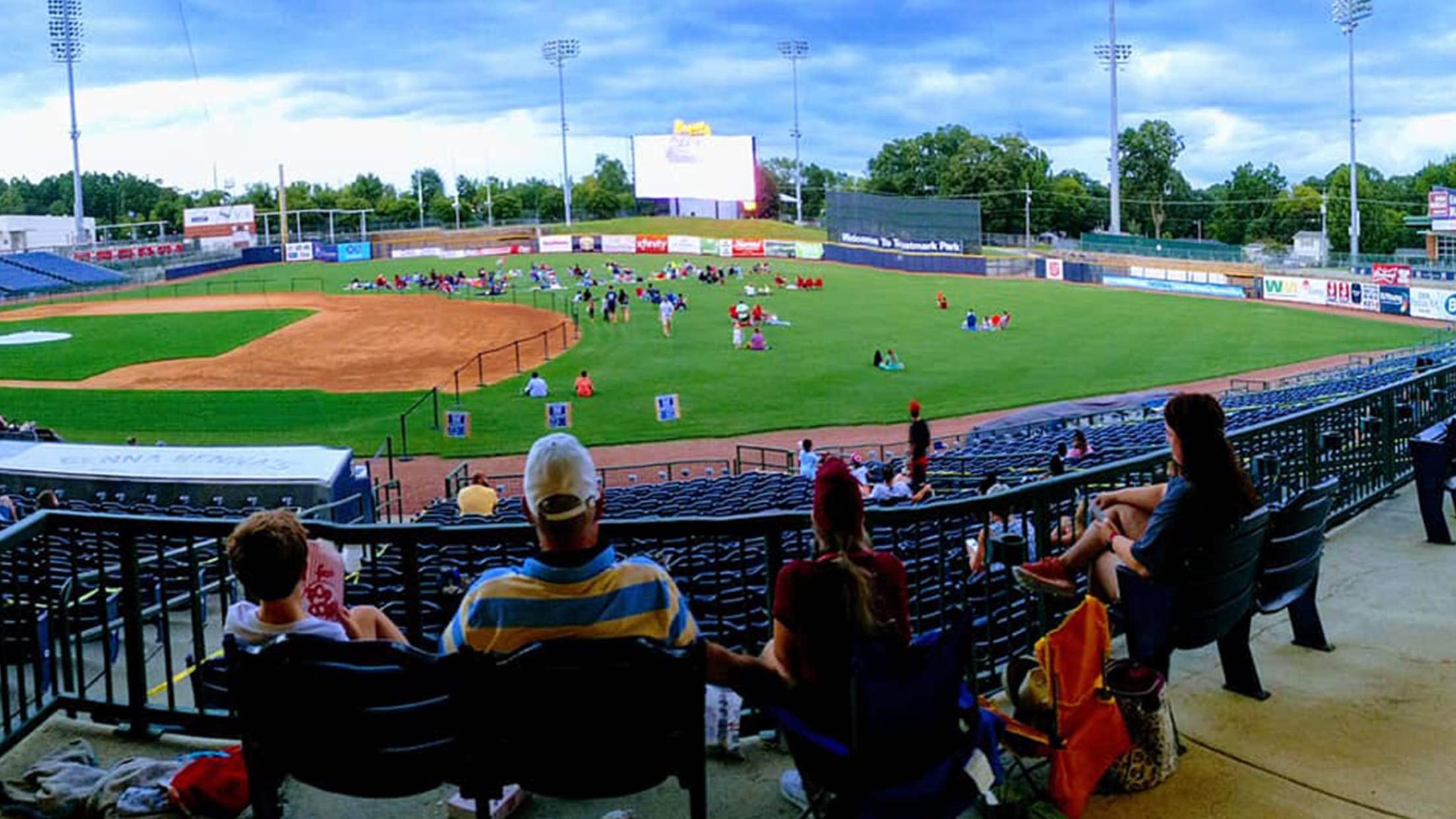 ---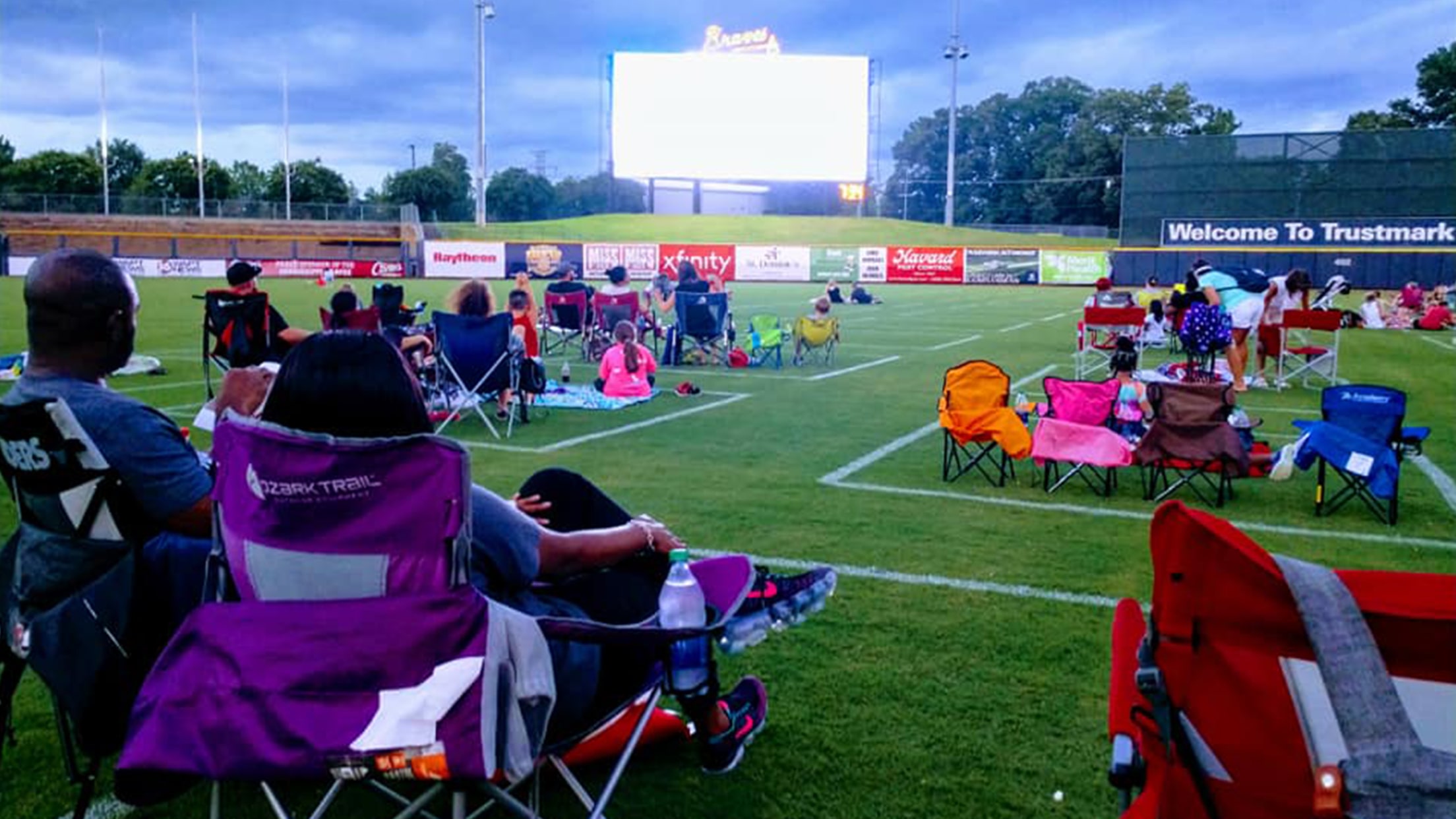 ---