PaddleHeads Float to the Ballpark
Presented by Sushi Hana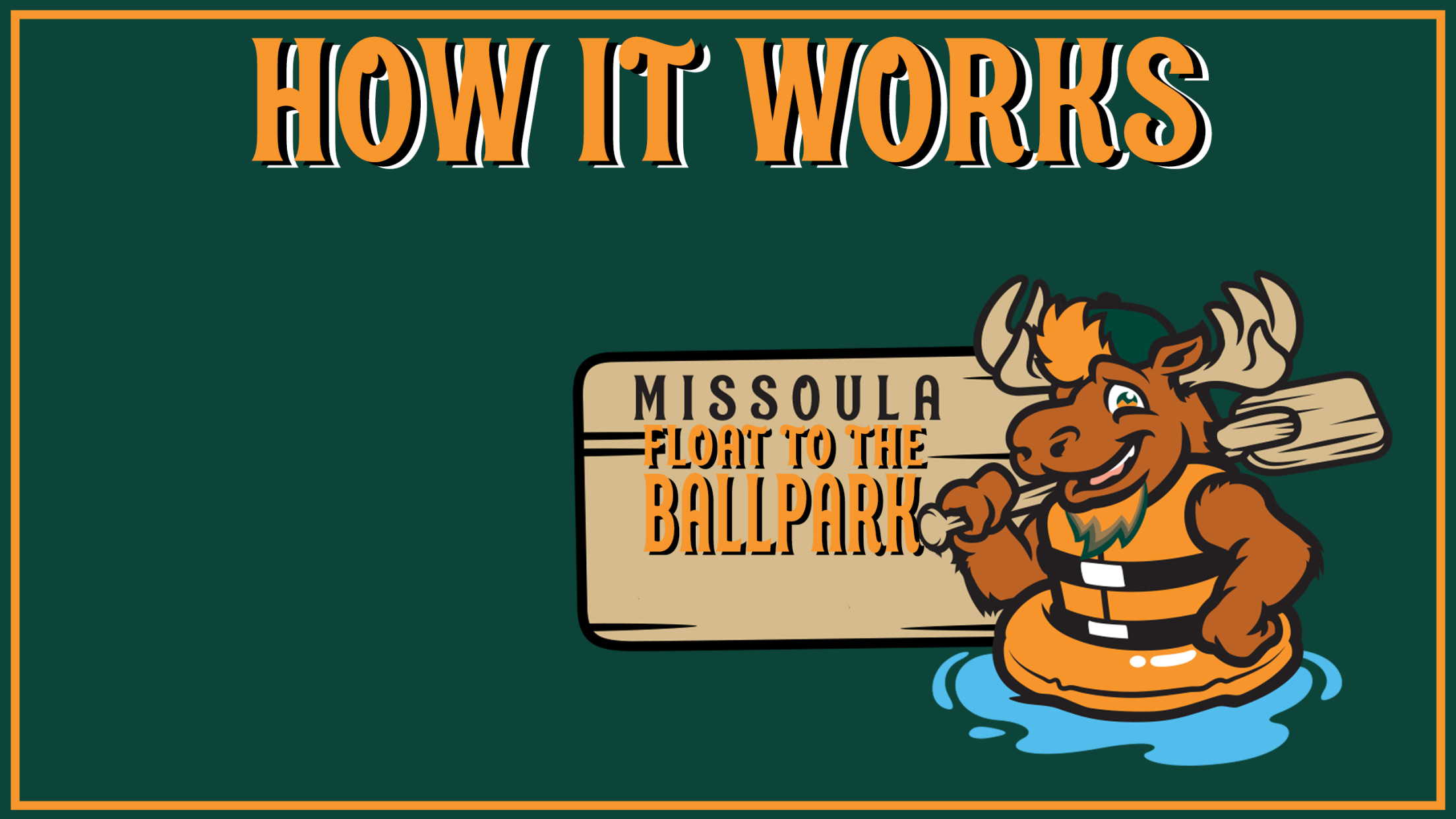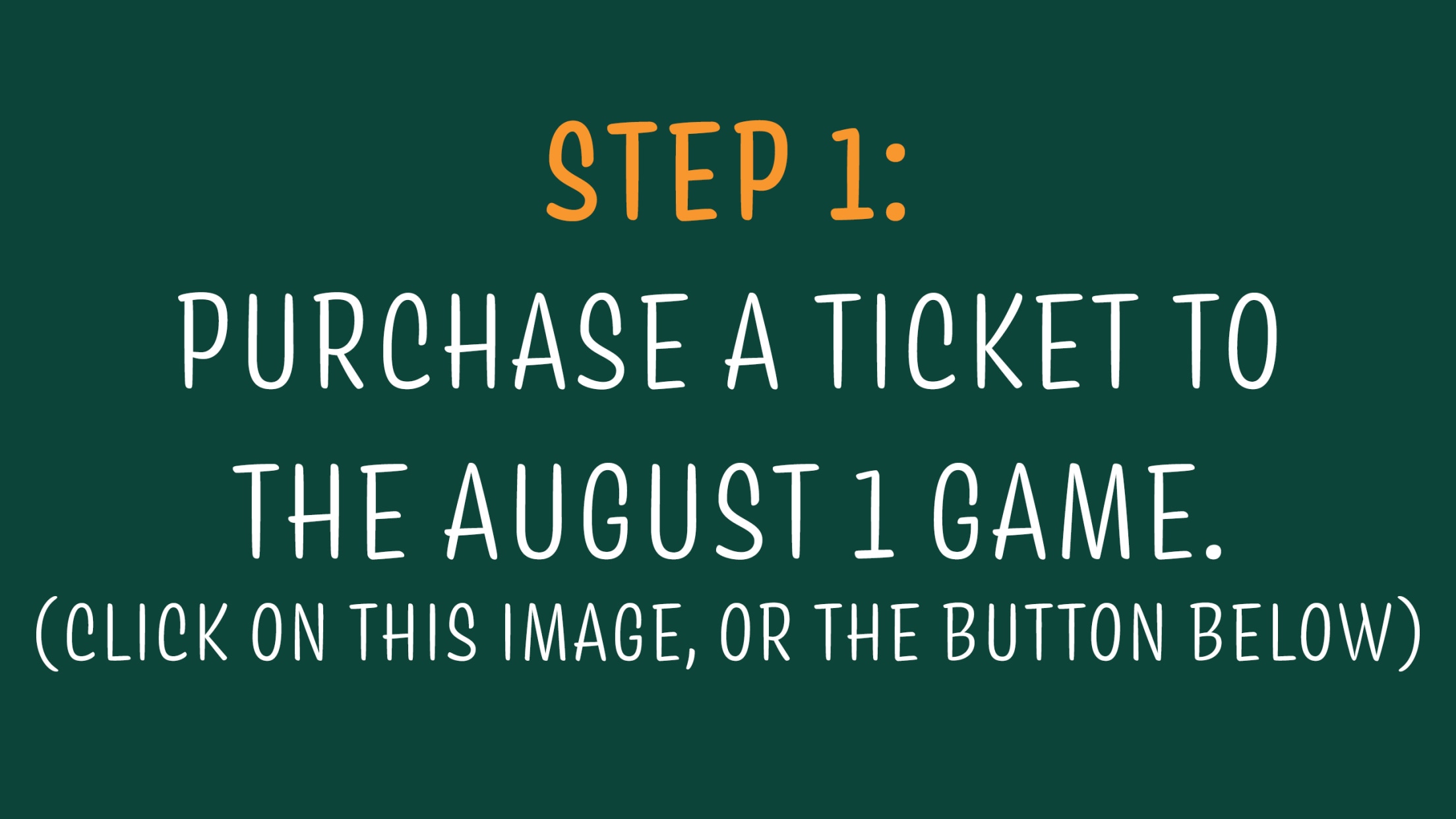 Day of Float
Time to Float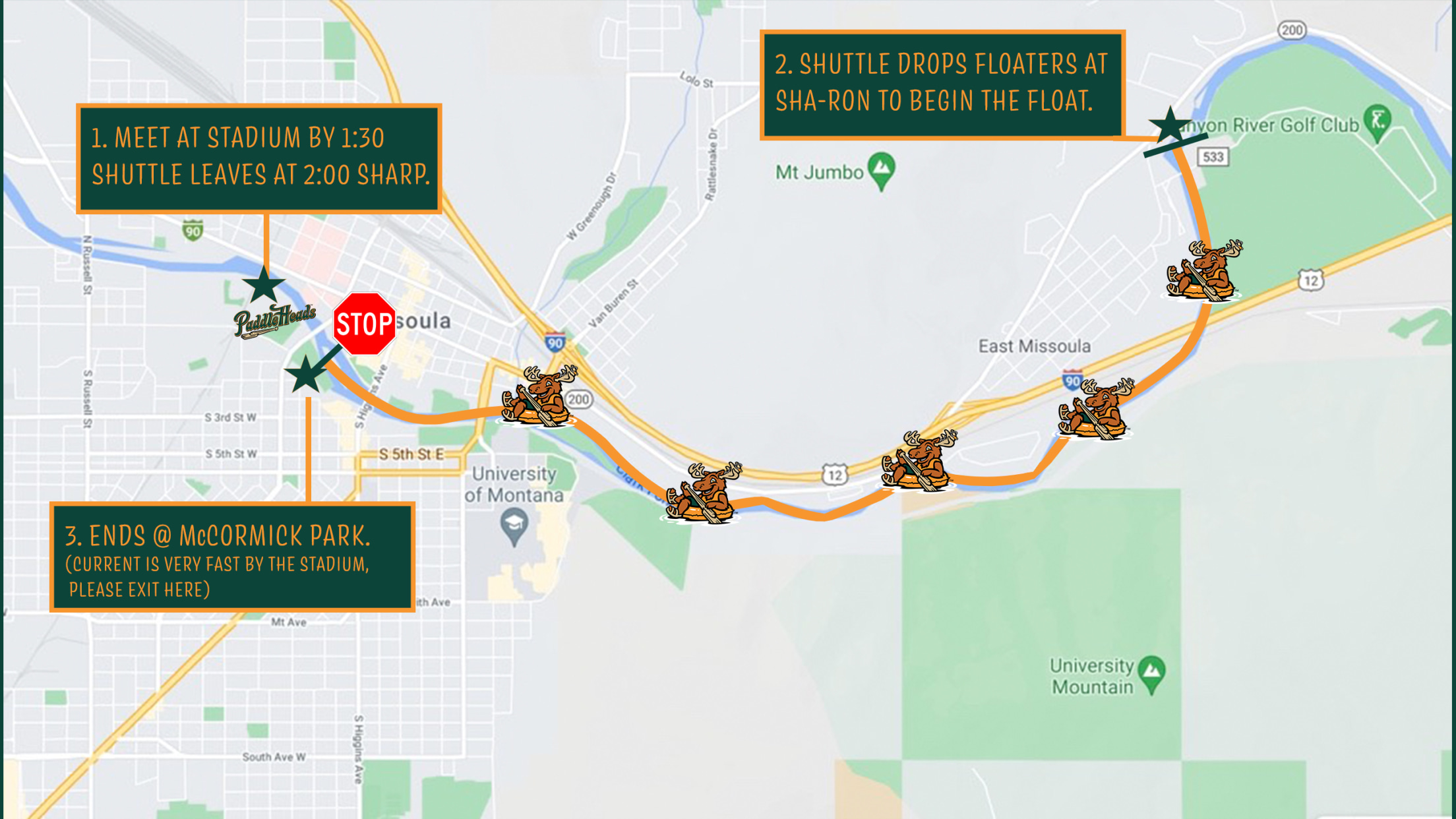 In Summary
Purchase TICKETS to the August 1 PaddleHeads game.
Get your tube ready - or RENT ONE from Love Boat Paddle Co.
Arrive at the Ogren Park Allegiance Field parking lot by 1:30pm for registration. Shuttle leaves at 2:00pm SHARP.
All floaters will receive a Dry Bag, courtesy of Sushi Hana, to keep their belongings safe.
Float starts at Sha-Ron Fishing Access at roughly 2:30pm (if you'd like to meet us, with your own tubes/transportation).
Float will END at McCormick Park - and all floaters will walk the final stretch on the river trail, back to their vehicles.
Change clothes and drop of your tubes.
Enjoy a PaddleHeads VICTORY!
Disclaimer
Float at your OWN RISK
Be nice, have fun
Take out on river left after the 1st bridge with the warning sign
Do not stand up in the river
Avoid all bridge piers
Do not tie your tubes together
Avoid drinking alcohol - if you do, drink responsibly
Stay Together
Hold on to your tube if you fall out
Drink water!
Get out on the left side of the river if something is wrong
Bring your cell phone! (Just in case. After all, you have a brand new Dry Bag from Sushi Hana)
Be respectful of this beautiful land/river, and please pack out what you pack in
The Missoula PaddleHeads & Big Sky Professional Baseball LLC are not responsible for any injuries or loss/damage of personal items