Centerfield Cinema Tickets on Sale Now, First Three Titles Announced
Batman, Lego Movie, Wayne's World set to headline return of Centerfield Cinema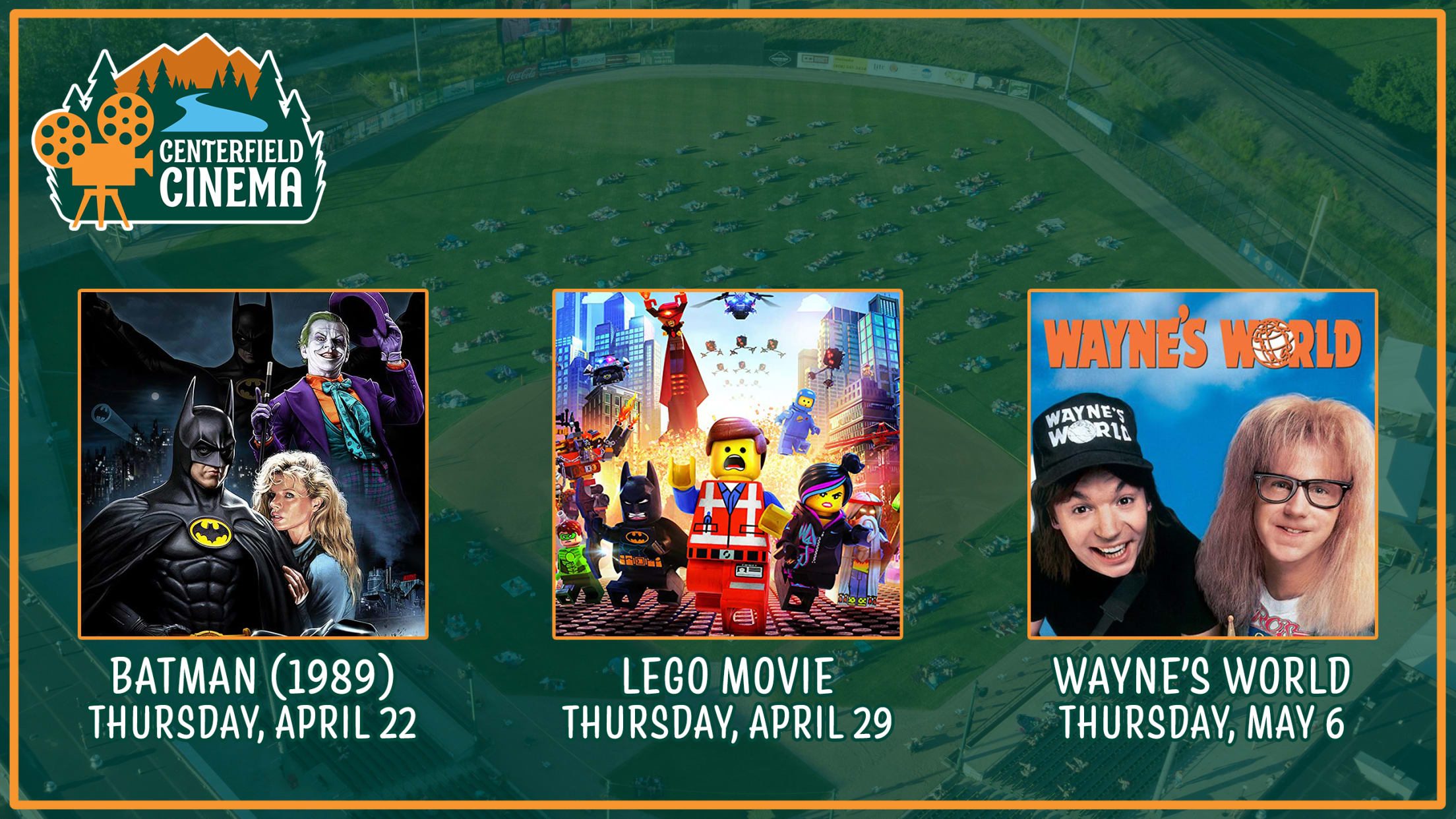 Last week, Missoula PaddleHeads, Roxy Theater and Trail 103.3 announced the continuation of Centerfield Cinema, a partnership that brought joy to last year's movie goers all summer long. Today, they have unveiled the first three films in one of Missoula's new favorite traditions, and tickets are available to purchase now
PaddleHeads Launch Single Game Ticket Sales, Promotions Calendar
Celebrating "406 Day" in style - PaddleHeads roll out full slate of promos, individual ticket sales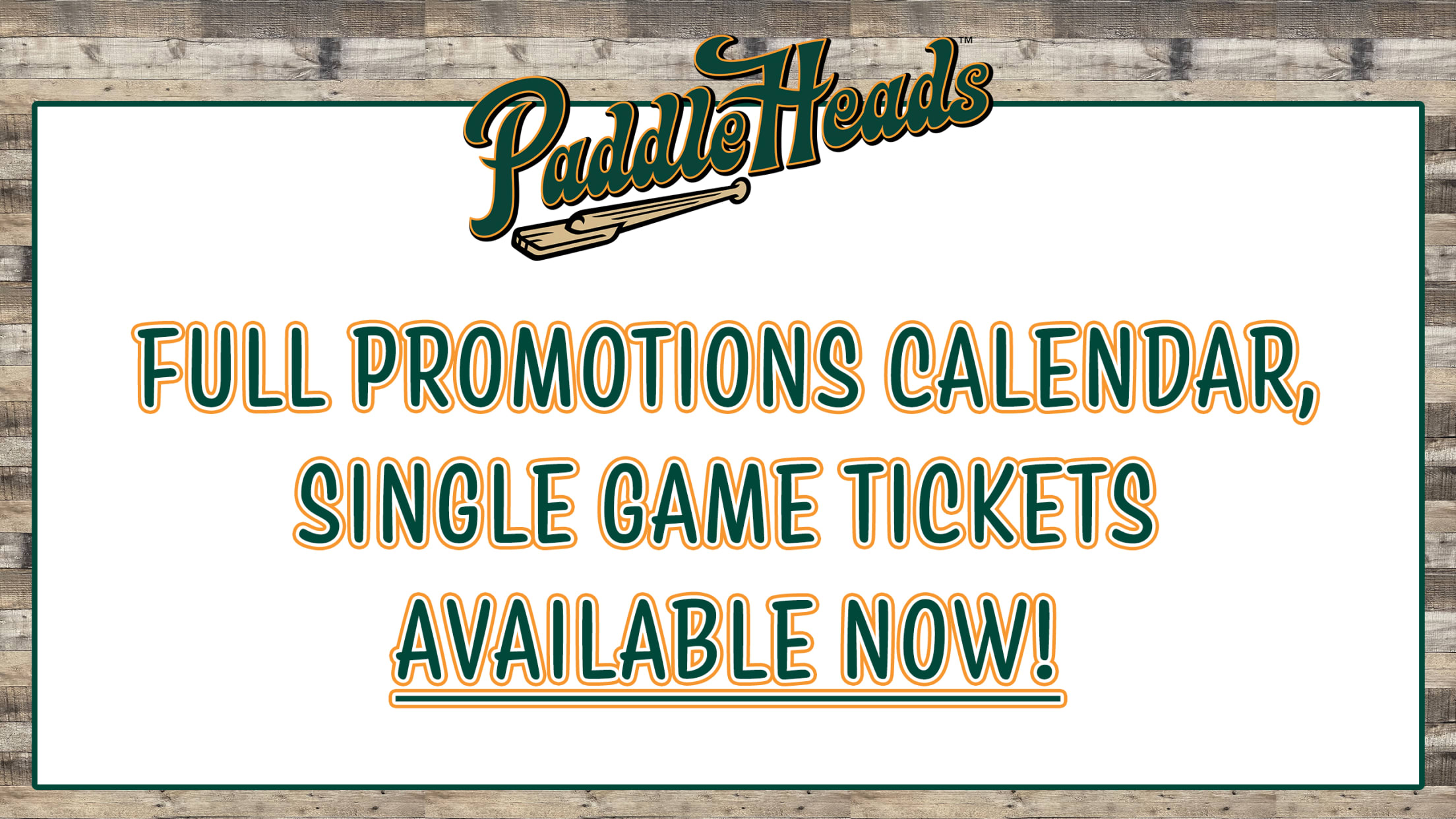 Missoula, BASEBALL IS BACK! Today, single game tickets for the Missoula PaddleHeads' 2021 season are officially on-sale. The launch of single game tickets follows yesterday's announcement of a 50% capacity at Ogren Park Allegiance Field to start the 2021 campaign. Accompanying the release of individual ticket sales, the PaddleHeads have
PaddleHeads Announce 50% Stadium Capacity to Start 2021 Campaign
With a focus on community safety, Ogren Park Allegiance Field to accept limited attendance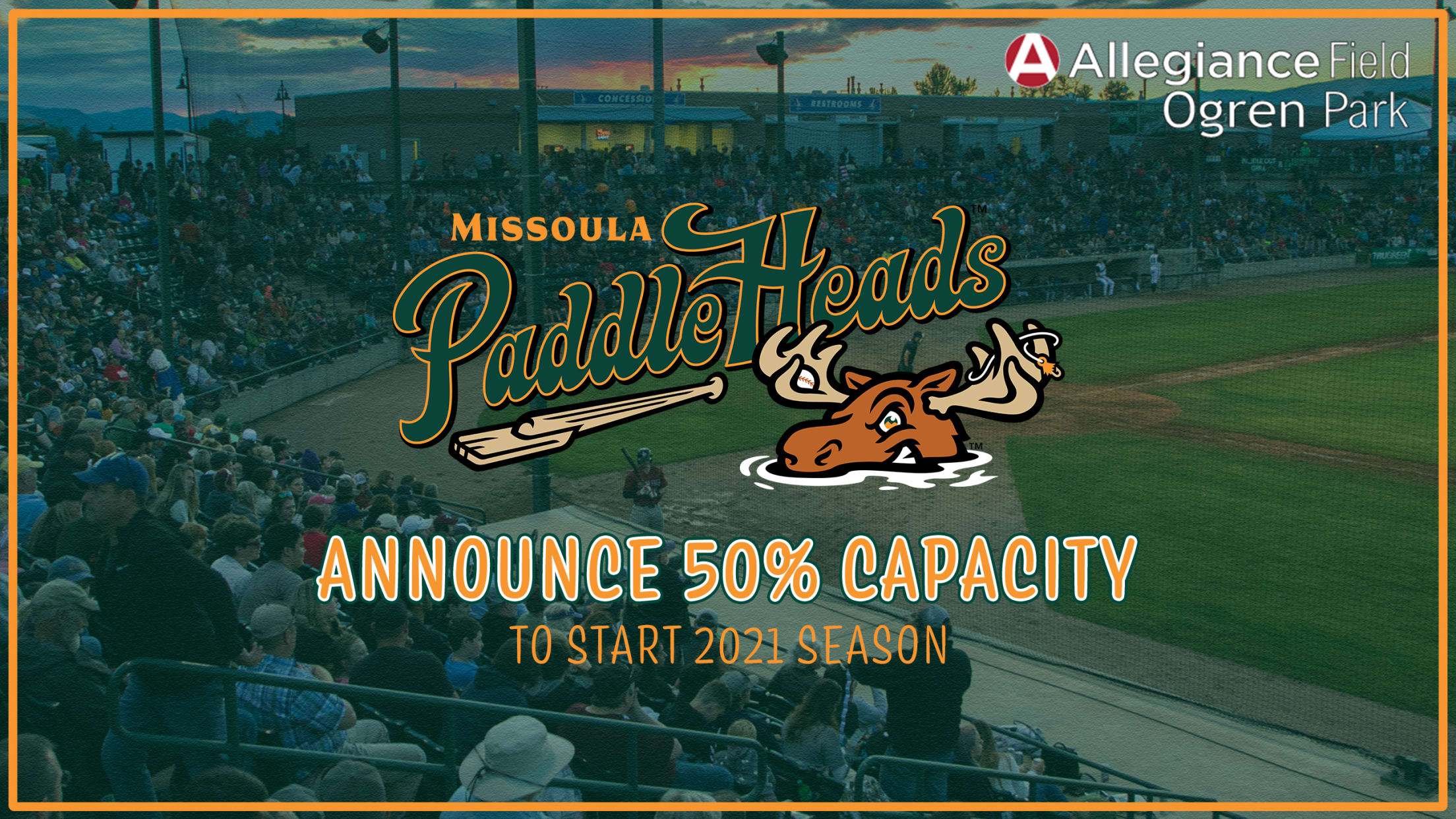 Monday, the Missoula PaddleHeads, in conjunction with the Missoula City County Health Department, have announced the implementation of a 50% capacity for all Ogren Park Allegiance Field events to start the 2021 season. These capacity rules apply to the PaddleHeads' first 12 home games and all non-baseball events. The PaddleHeads
PaddleHeads, Roxy Theater Look Towards Sequel – Centerfield Cinema Returns
With nine showings scheduled, Missoula's favorite event of 2020 is headed for Act Two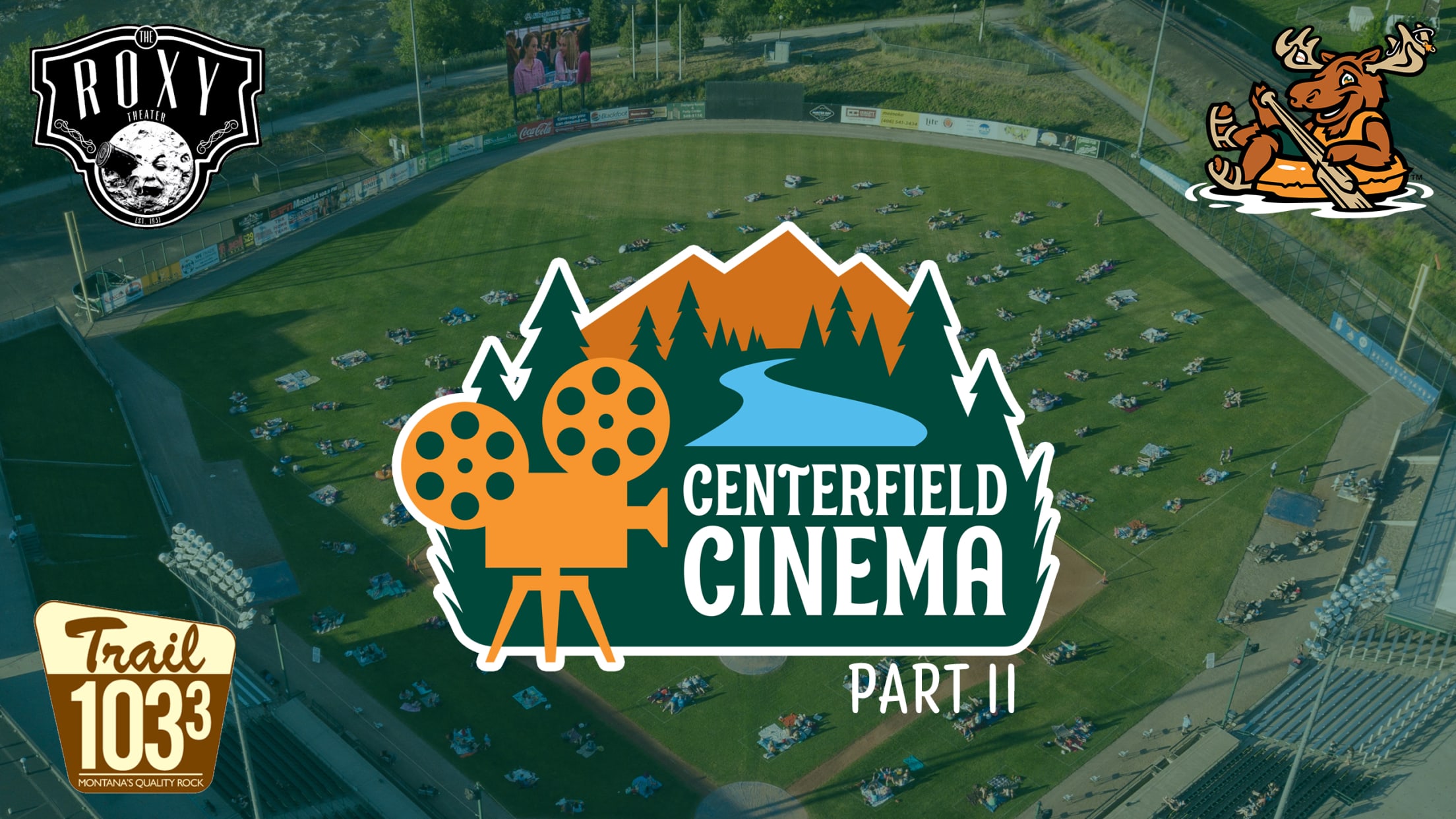 The Missoula PaddleHeads, in conjunction with the Roxy Theater and Trail 103.3 have announced the continuation of a partnership that brought joy to last year's movie goers all summer long. Where the full line up of films will be announced at a later date, fans of Centerfield Cinema can mark
Three Up, Three Sign – PaddleHeads Make More Moves 
Missoula announces signing of three free agents to 2021 roster – two new faces, one familiar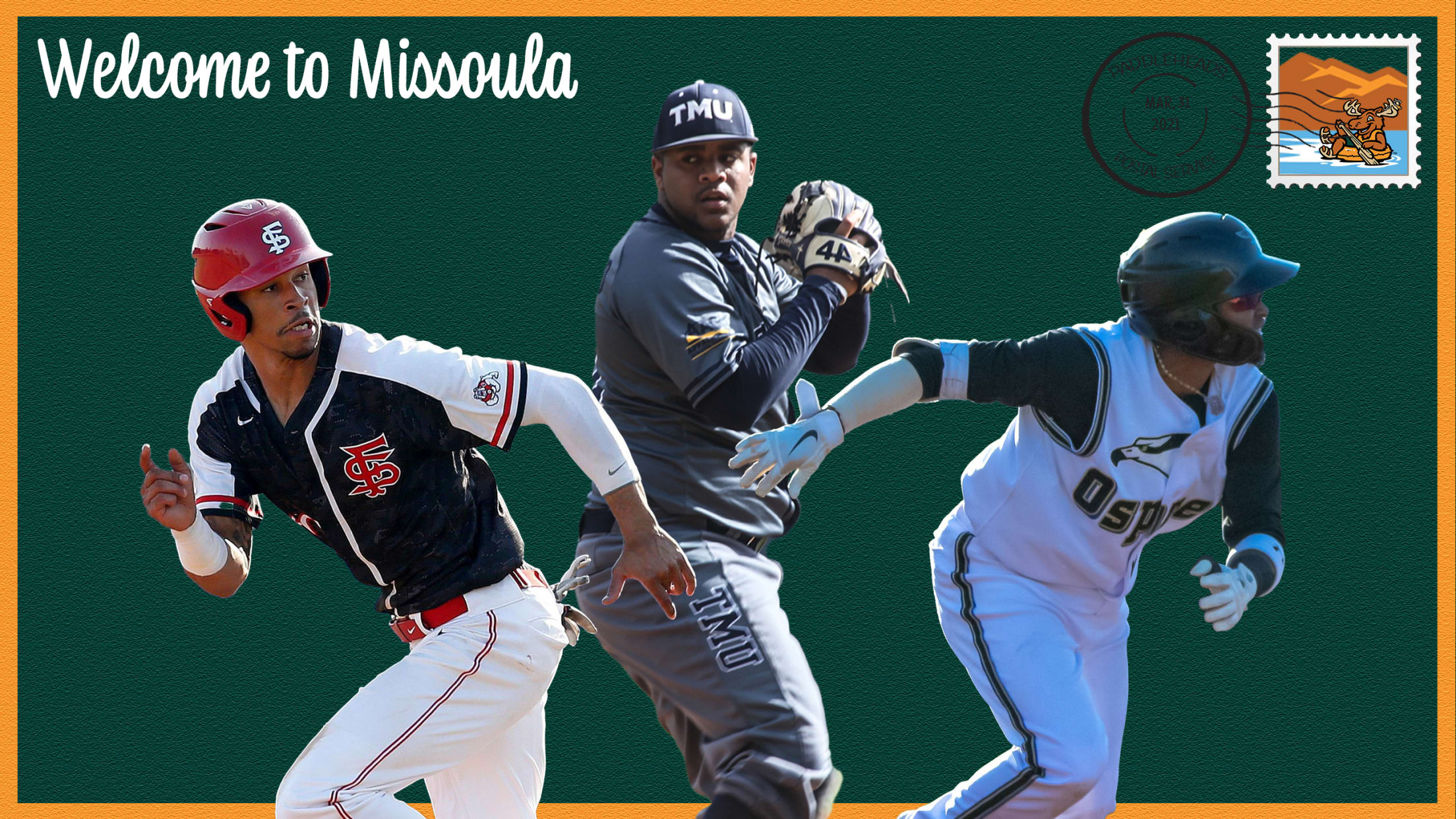 Wednesday, Missoula's Baseball Operations team announced the signing of three additional free agents set to join the PaddleHeads' 2021 lineup. Baseball fans in Missoula rejoice, as the 2019 Osprey' utility man and spark plug, Jose Reyes, is set to return to the Garden City. Former Minnesota Twins prospect, outfielder Jared
PaddleHeads Pen Four Additions to Roster
Missoula announces acquisitions of four free agents to 2021 roster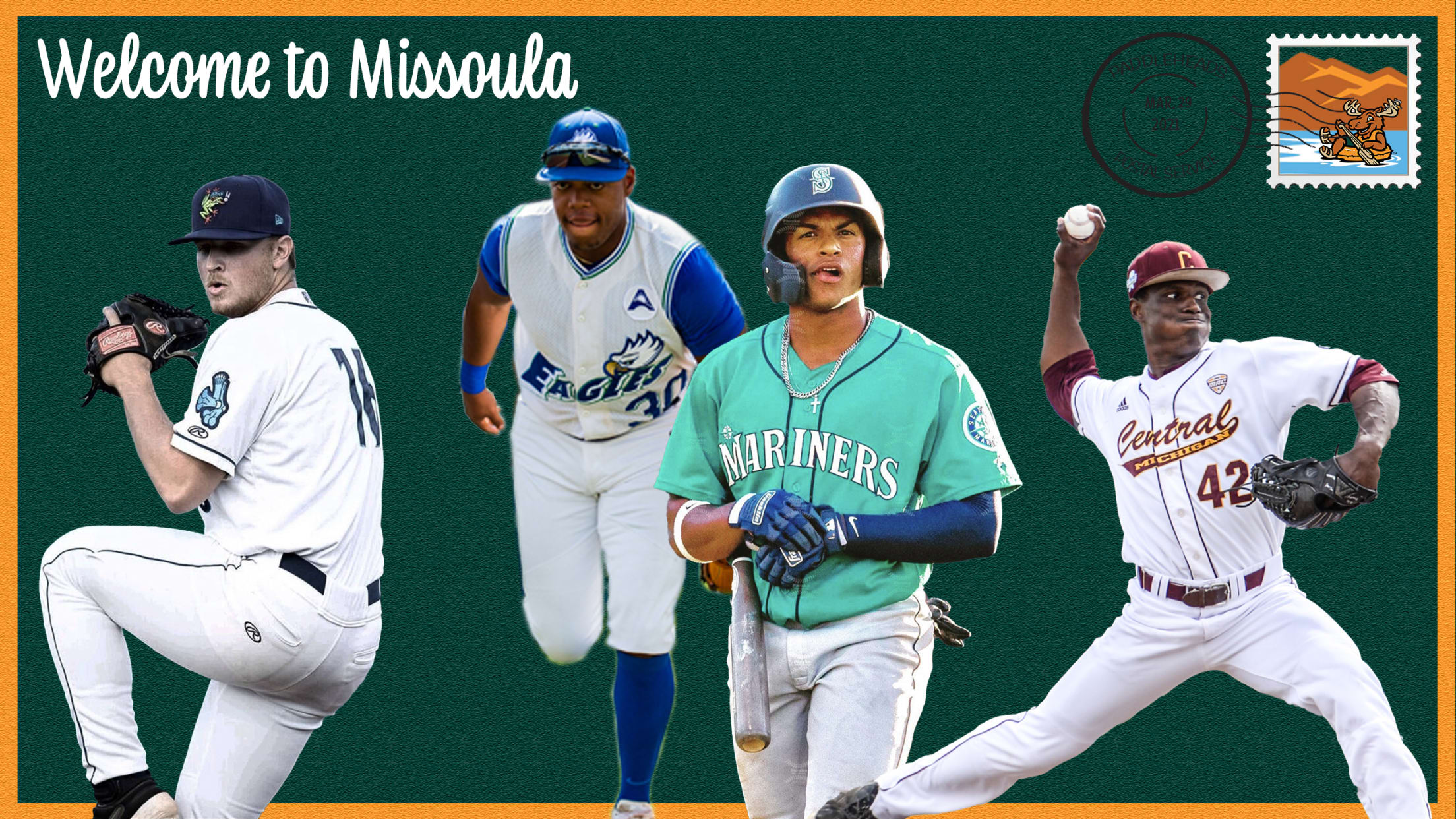 Monday, Missoula's Baseball Operations team has announced the free agent signings of four new athletes set to join the PaddleHeads' 2021 squad. Pitchers, Da'Zon Cole and Garrett Westberg will provide quality professional baseball experience, a complex arsenal of pitches, and depth at the back end of the bullpen. Antoine Mistico,
PaddleHeads Continue to Build – Add Four to Roster
Missoula agrees to terms with Joliet Slammers, acquire two free agents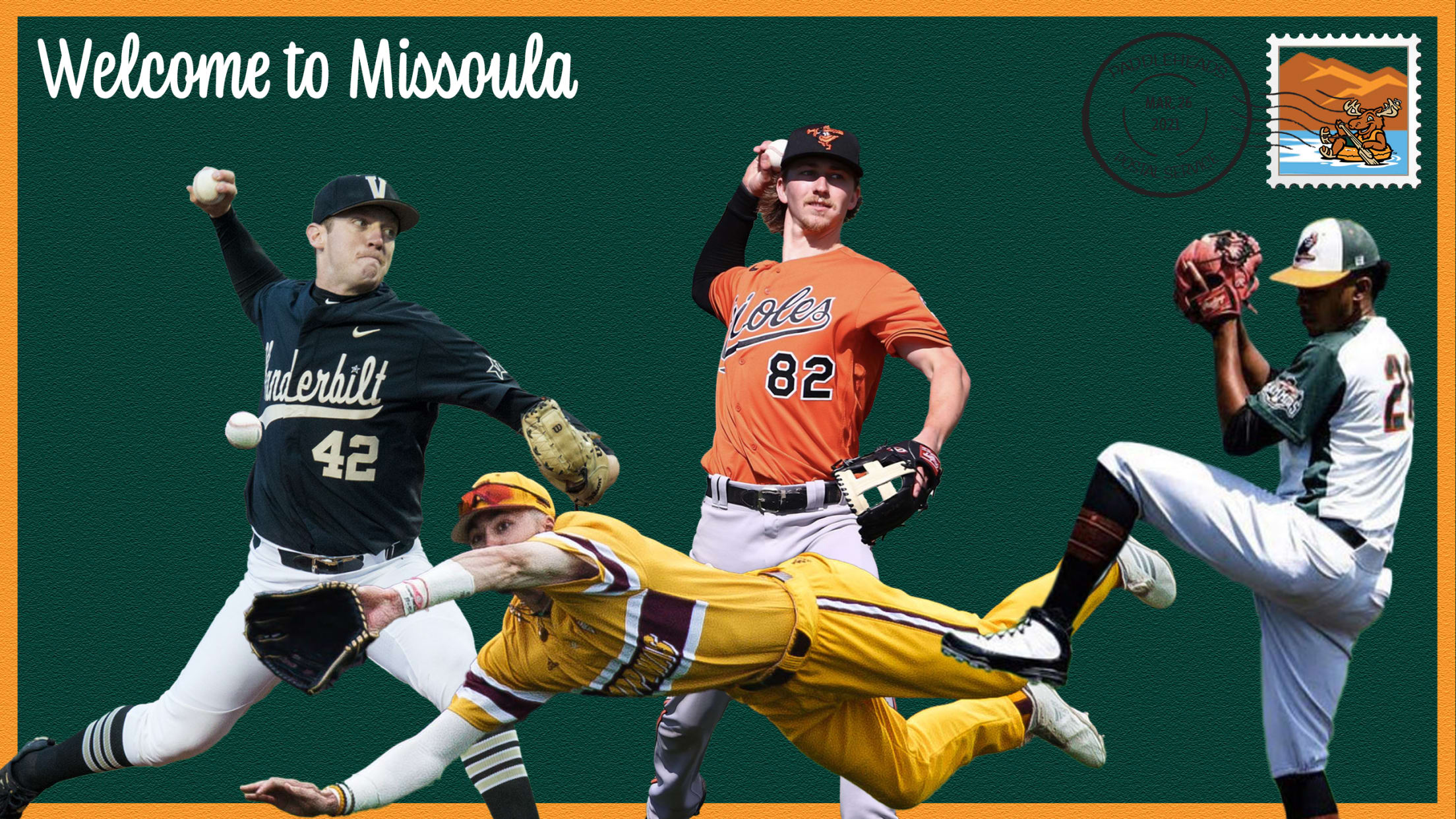 Today, Missoula's Baseball Operations team has announced the acquisition of four new athletes set to join the PaddleHeads roster. Earlier this week, Missoula began negotiations and ultimately agreed to terms with the Joliet Slammers of the Frontier League to receive OF Jacob Crum and RHP Wes Albert, for future considerations.
PaddleHeads Pen Second Trade of the Week
Missoula agrees to terms with New Jersey Jackals, acquire John Toppa & Keven Long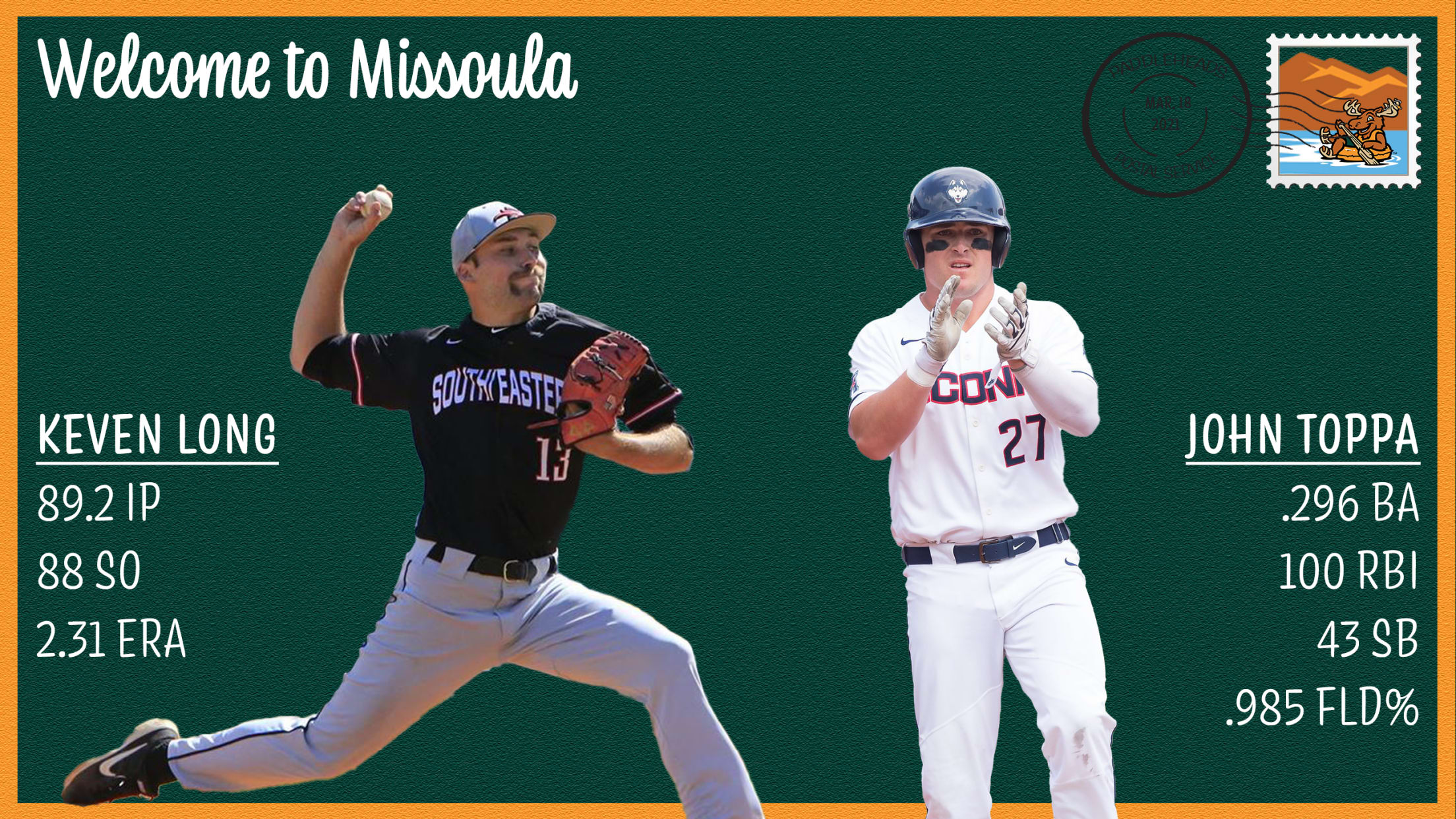 Today, following Monday's historic trade to acquire Zac Almond, the Missoula PaddleHeads announced they have come to terms with the New Jersey Jackals to receive John Toppa (OF) and Keven Long (P), for future considerations. A 6'1" 209lbs, 23-year-old, and 4-year starting outfielder for UCONN (2016-2019), John Toppa will bring
PaddleHeads Announce Addition of Hall of Fame Coaching Legend to Operations Team
George Horton brings resume of 2 National Championships, 28-year coaching career to Missoula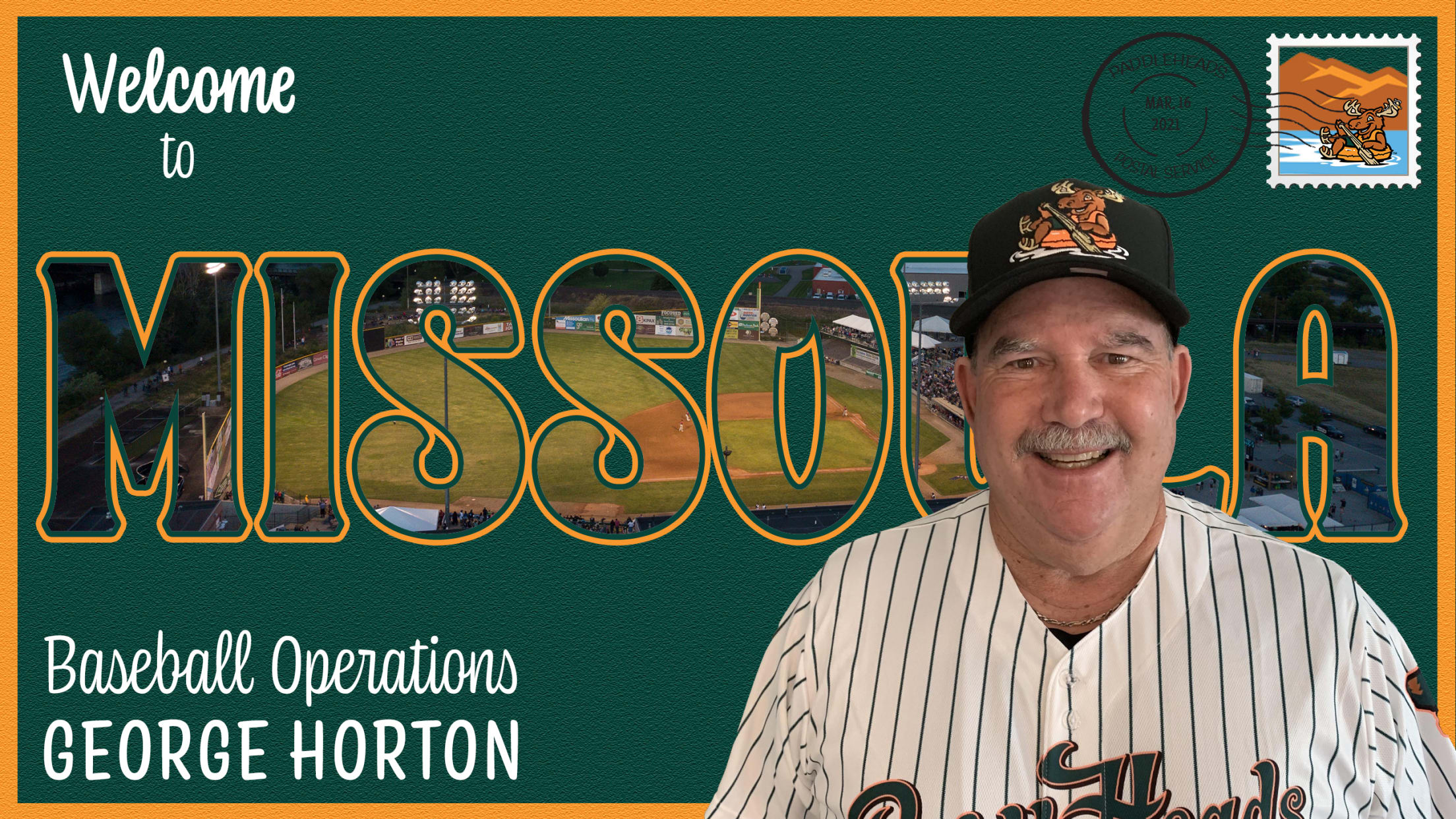 Tuesday, the Missoula PaddleHeads held a virtual press conference announcing American Baseball Coaches Association (ABCA) Hall of Famer, George Horton as the team's Player Personnel Consultant for the 2021 campaign. Horton will hit the ground running, working alongside PaddleHeads' Manager Michael Schlact to bring a championship caliber team to Missoula.
PaddleHeads Ink First Trade in Pioneer MLB Partner League History
2018 Pioneer League All-Star - Zac Almond returns to Missoula in historic transaction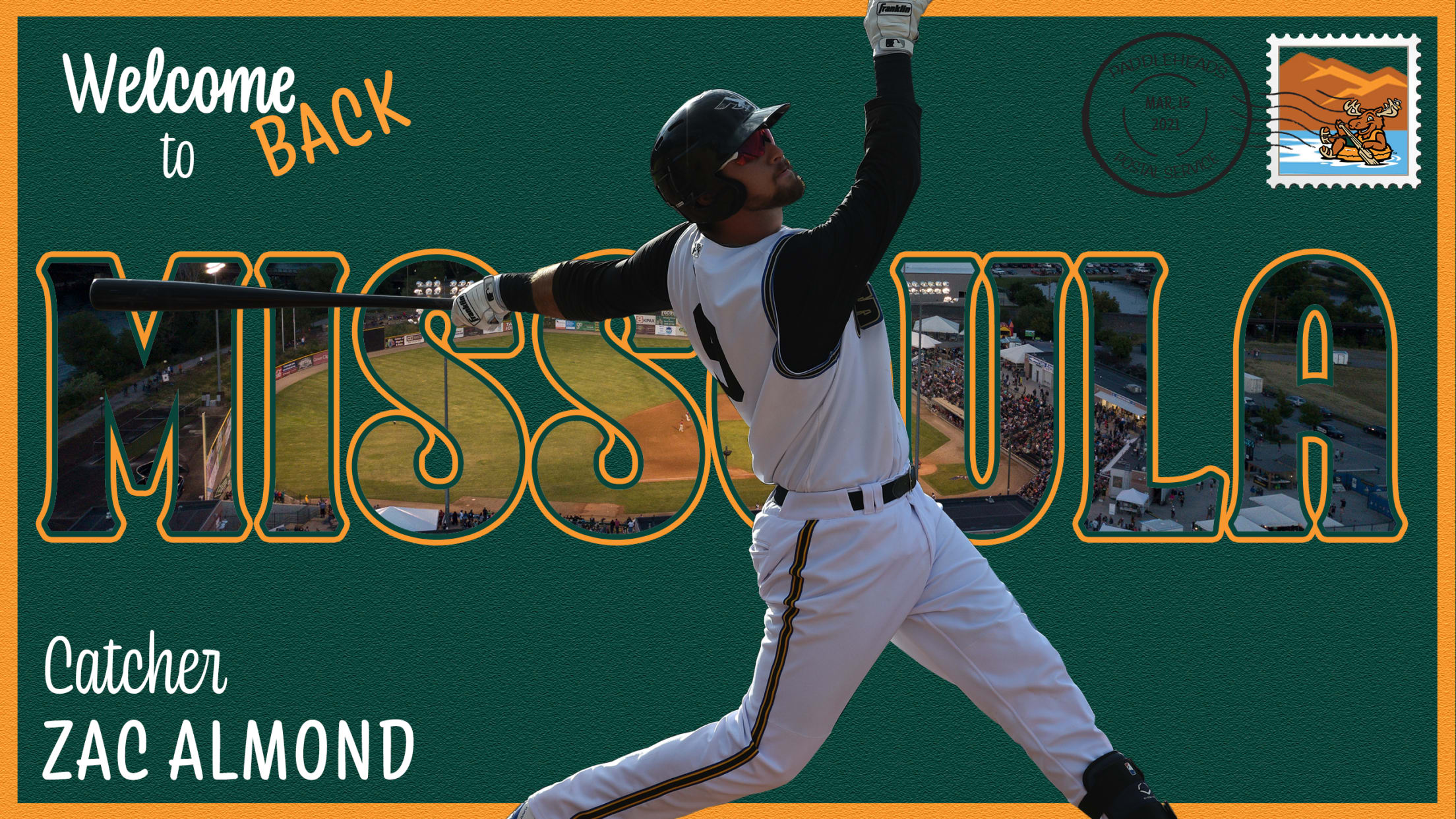 Monday, the Missoula PaddleHeads announced the first trade in Pioneer League history after coming to terms with the Fargo-Moorehead RedHawks to acquire former Missoula Osprey Catcher, Zac Almond. Tabbed as the starting Designated Hitter in the 2018 Mid-Season Pioneer League All-Star Game, Almond finished the season with a batting average
PaddleHeads to tab 16-year Professional Baseball Veteran as Team Manager 
Michael Schlact brings versatile baseball resume to lead the next generation of athletes in Missoula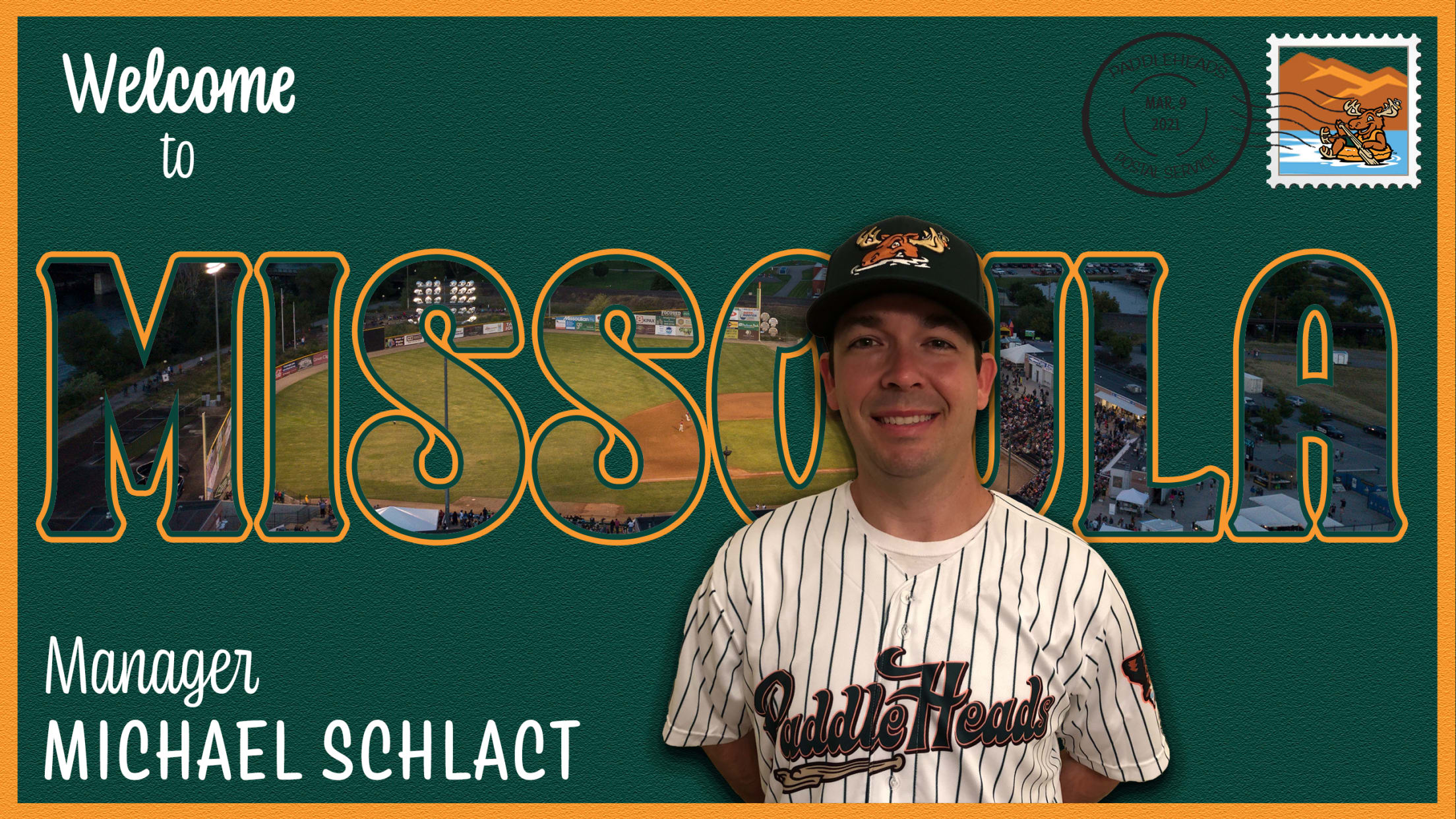 Tuesday, the Missoula PaddleHeads held a virtual press conference announcing 16-year Professional Baseball veteran, Michael Schlact as the team's manager for the 2021 campaign. Schlact's work to bring a championship caliber team to Missoula begins immediately as he will work alongside the PaddleHeads' Front Office to establish his field staff,
PaddleHeads launch Fireworks Extravaganza dates for 2021
Baseball and fireworks have returned, displays set for July 2, July 30, September 3.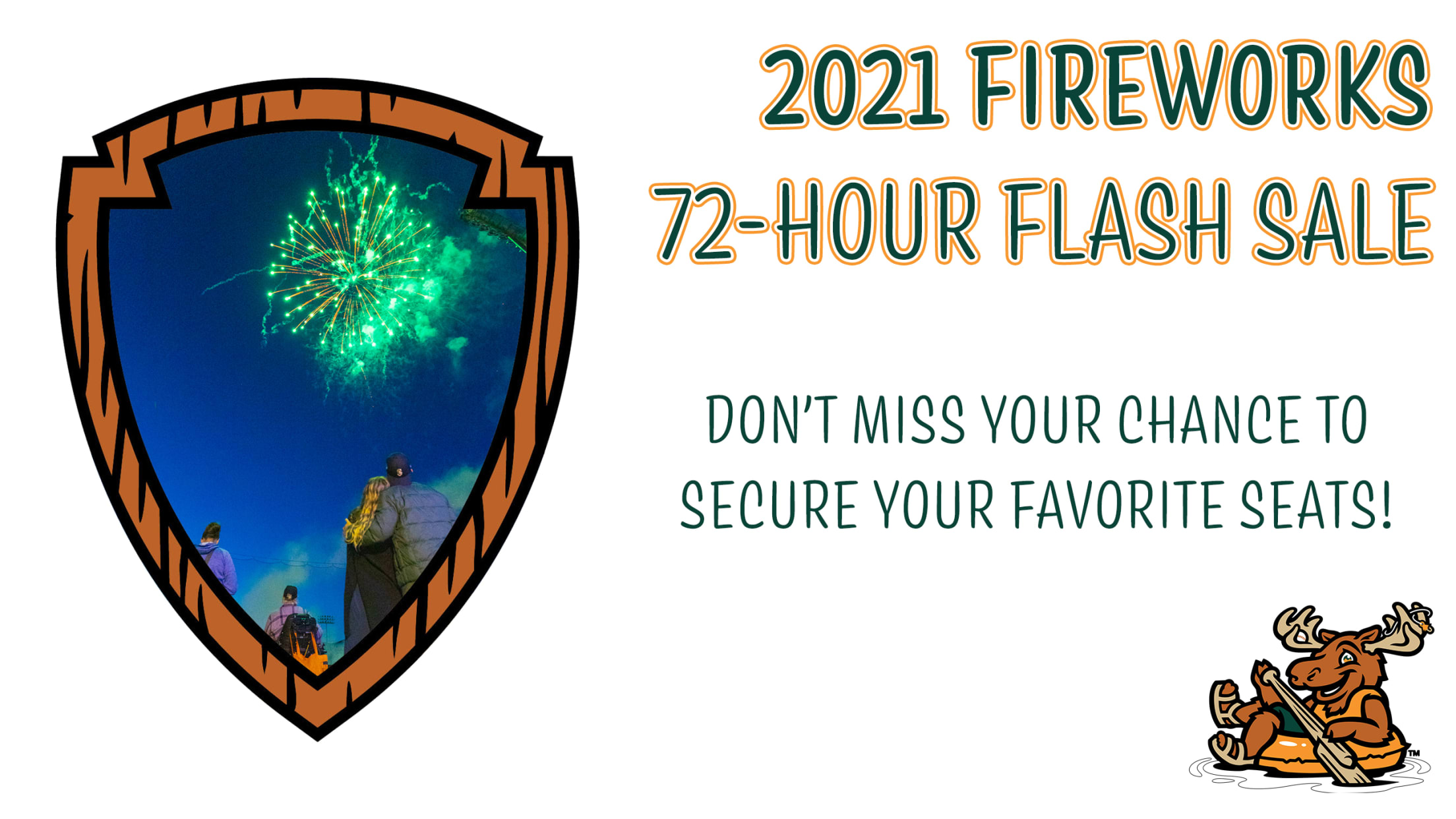 Monday, the Missoula PaddleHeads released the first glimpse of their 2021 promotional calendar, announcing dates for the annual Fireworks Extravaganza displays, alongside a special 72-hour Flash Sale of fireworks tickets. Missoulians can mark their calendars and prepare for the fan-favorite events on July 2, July 30, and September 3. With
PaddleHeads named 2020-21 Missoula Downtown Business of the Year
In celebration of this honor, PaddleHeads launch first ever "Opening Day Flash Sale"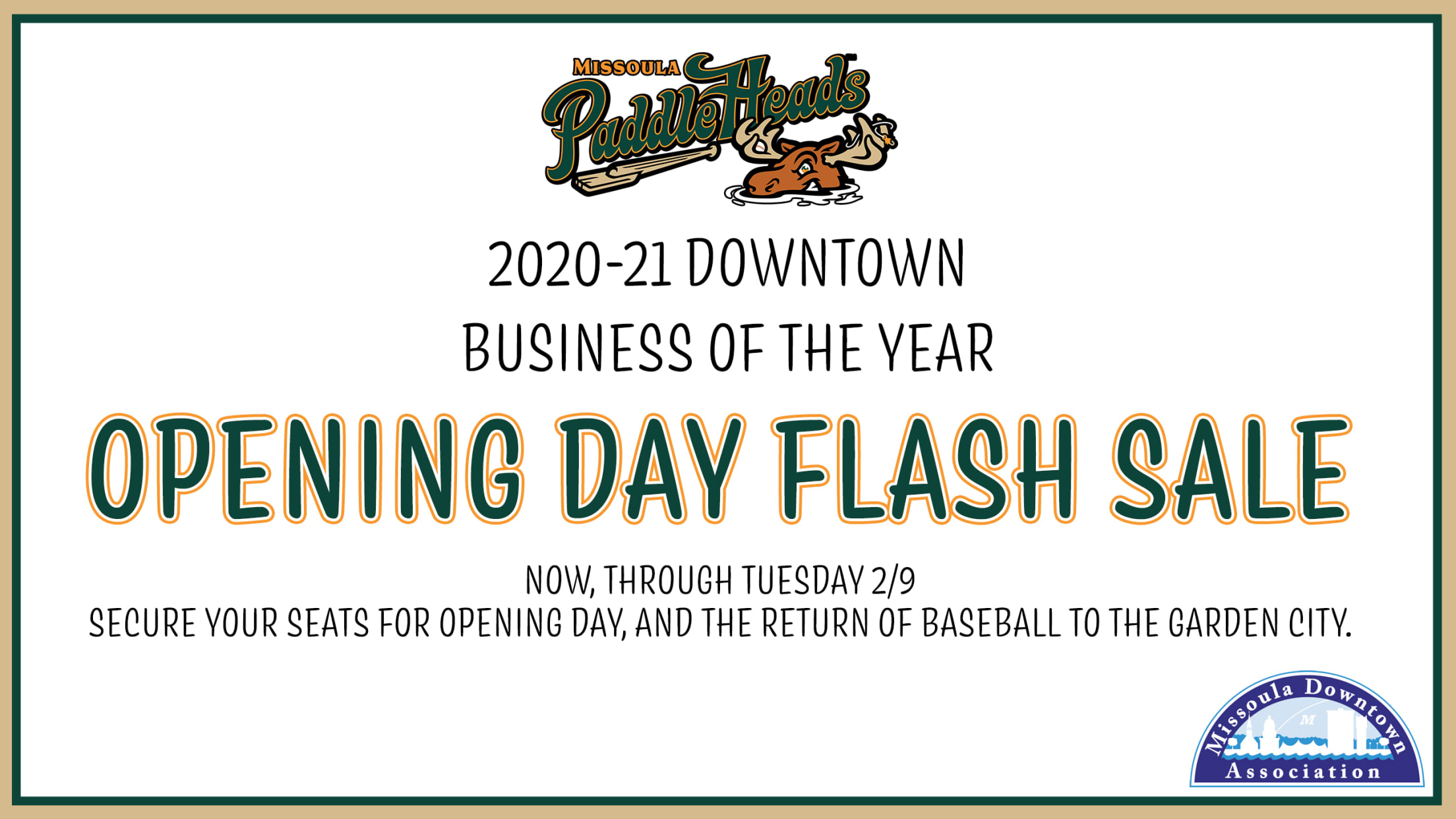 Friday, the Missoula Downtown Association (MDA) Board of Directors presented six special awards to people, and organizations that have done extraordinary things for Downtown Missoula in 2020. Since 1986, MDA has carried the tradition of celebrating those who provide a positive impact in Downtown Missoula. This year, for the first
BASEBALL IS BACK. PaddleHeads Announce 2021 Schedule
PaddleHeads to make on-field debut Saturday, May 22 – 20 games added to previous league schedules.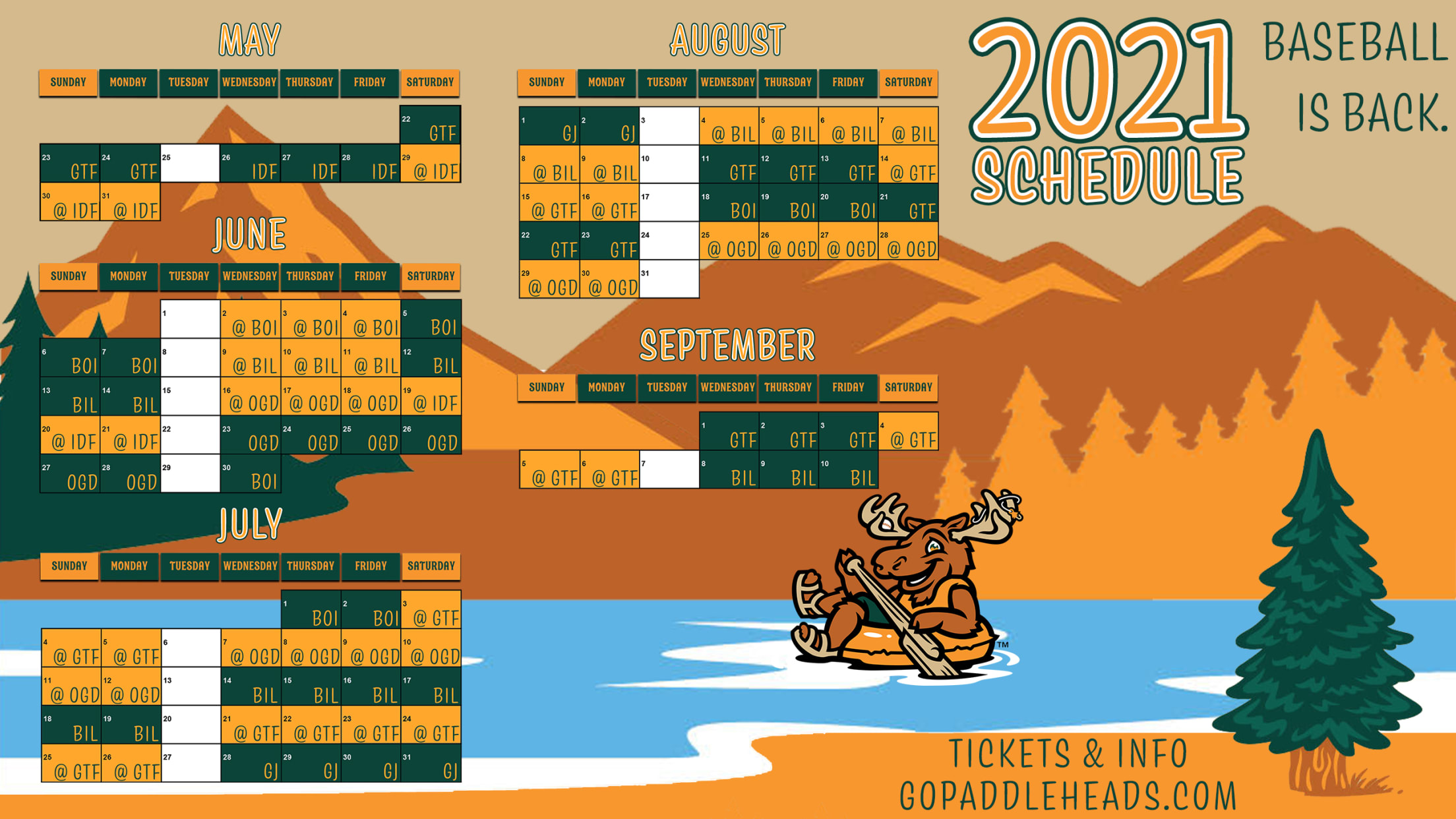 After 2020 saw the first year in Missoula without professional baseball since 1999 due to COVID-19 – today, the Missoula PaddleHeads, in conjunction with the Pioneer League, have released their game schedule for the 2021 season, announcing that BASEBALL IS BACK in the Garden City. Previously, the Pioneer League played
We're Hiring: Food & Beverage Manager & Corporate Sales
Interested in joining the best new brand in professional baseball?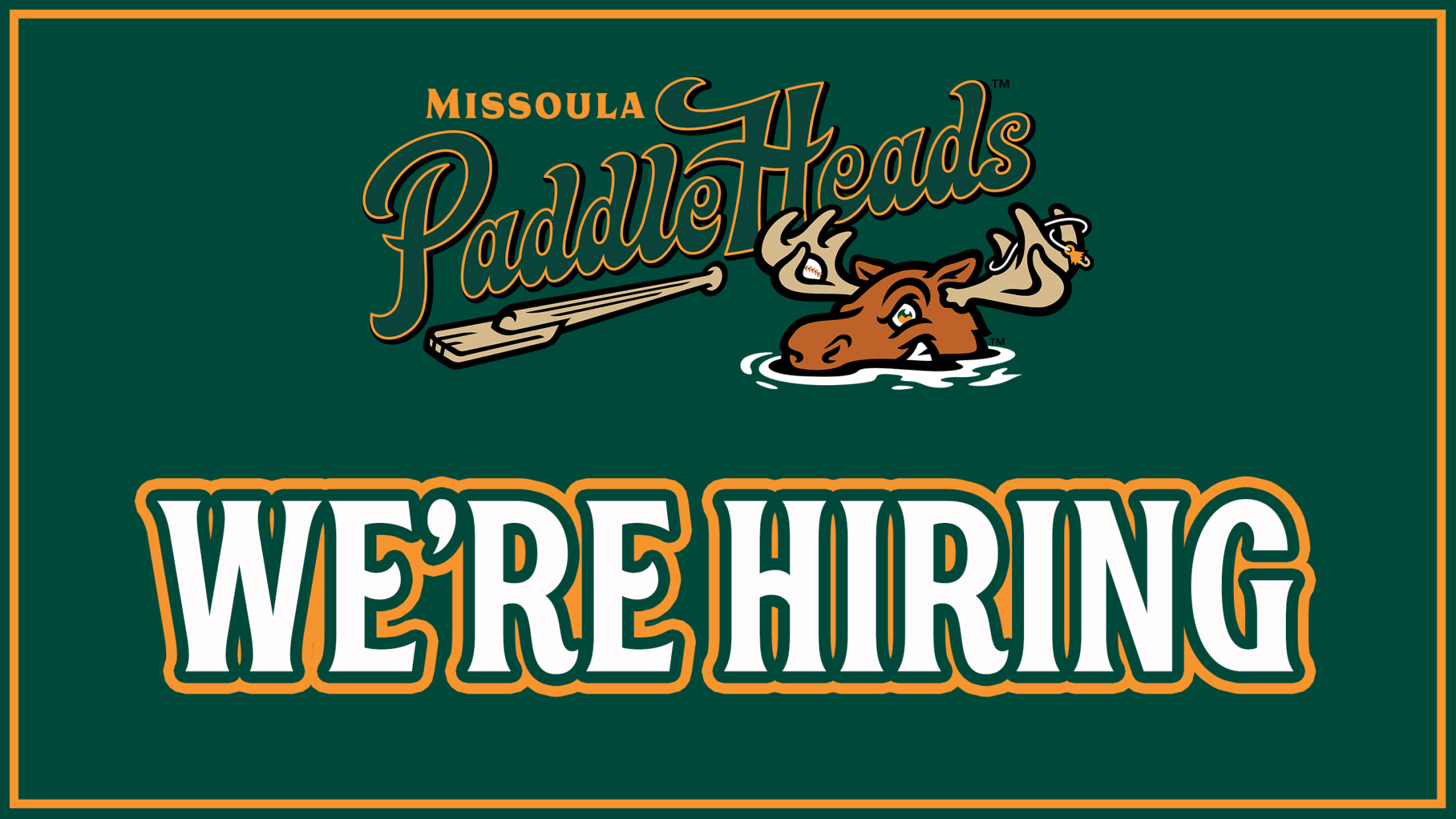 Food & Beverage Manager and Corporate Sales The Missoula PaddleHeads are a professional baseball team located in Missoula, Montana. The franchise is a member of the Pioneer League "Pioneer League (baseball)"). We have been part of the Missoula community since 1999 and proudly acknowledge the Pioneer League championship wins in
Four Missoula alumni tabbed as Baseball America's Top 100 Prospects
History of talent in the Pioneer League continues to grow as 10 alumni are featured among the game's best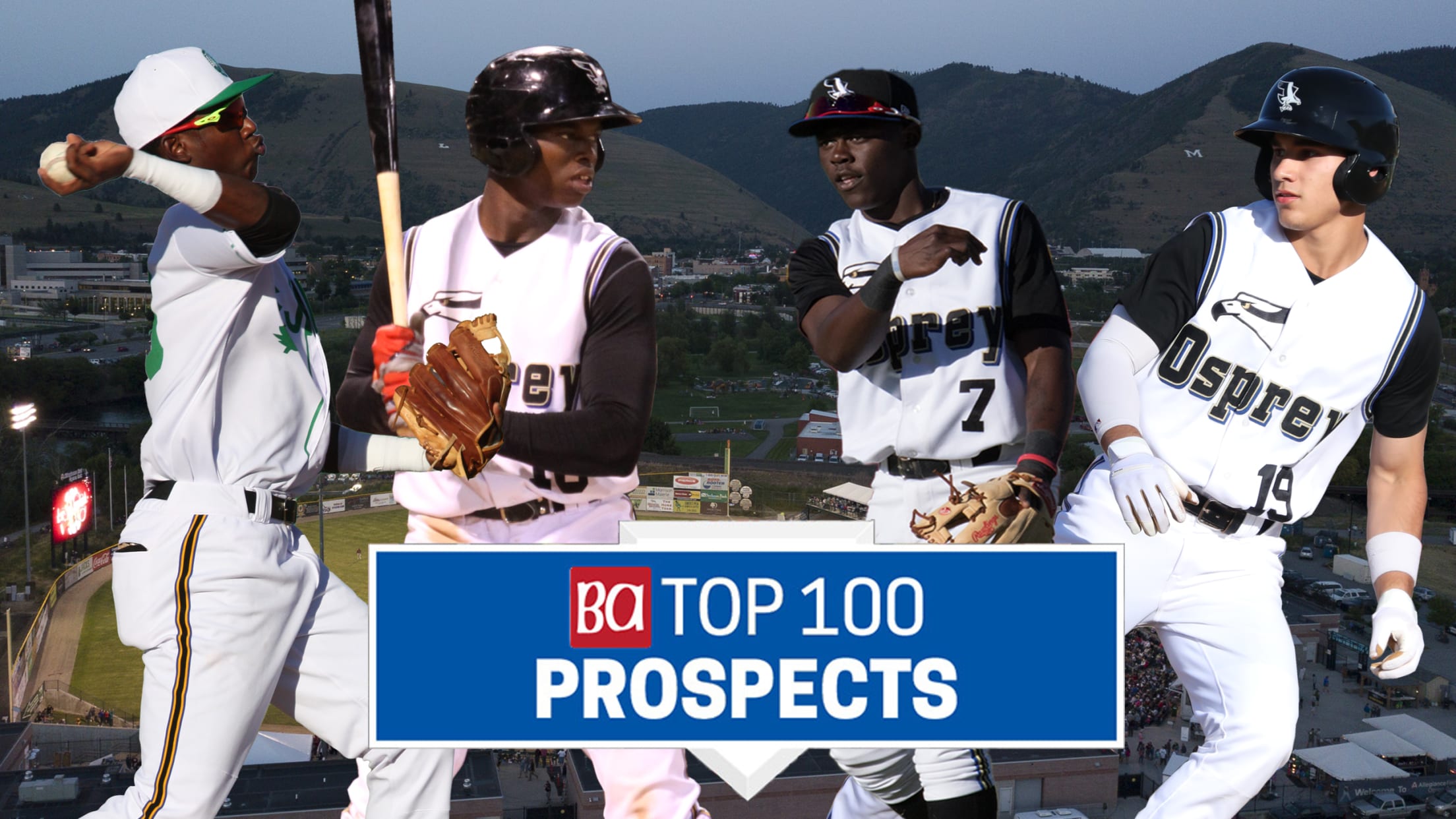 Monday morning, Baseball America released their annual Top 100 Prospect list – tabbing the most highly touted prospects throughout all 30 MLB franchises. In total 10 former Pioneer Leaguers received honors, four of those having previously called Missoula their home turf. 94 – Alek Thomas, OF: Drafted in the 2nd
Missoula honored as home of one of the decade's best MiLB promotions
2012's Float to the Ballpark, tabbed as top 10 national promo in all of Minor League Baseball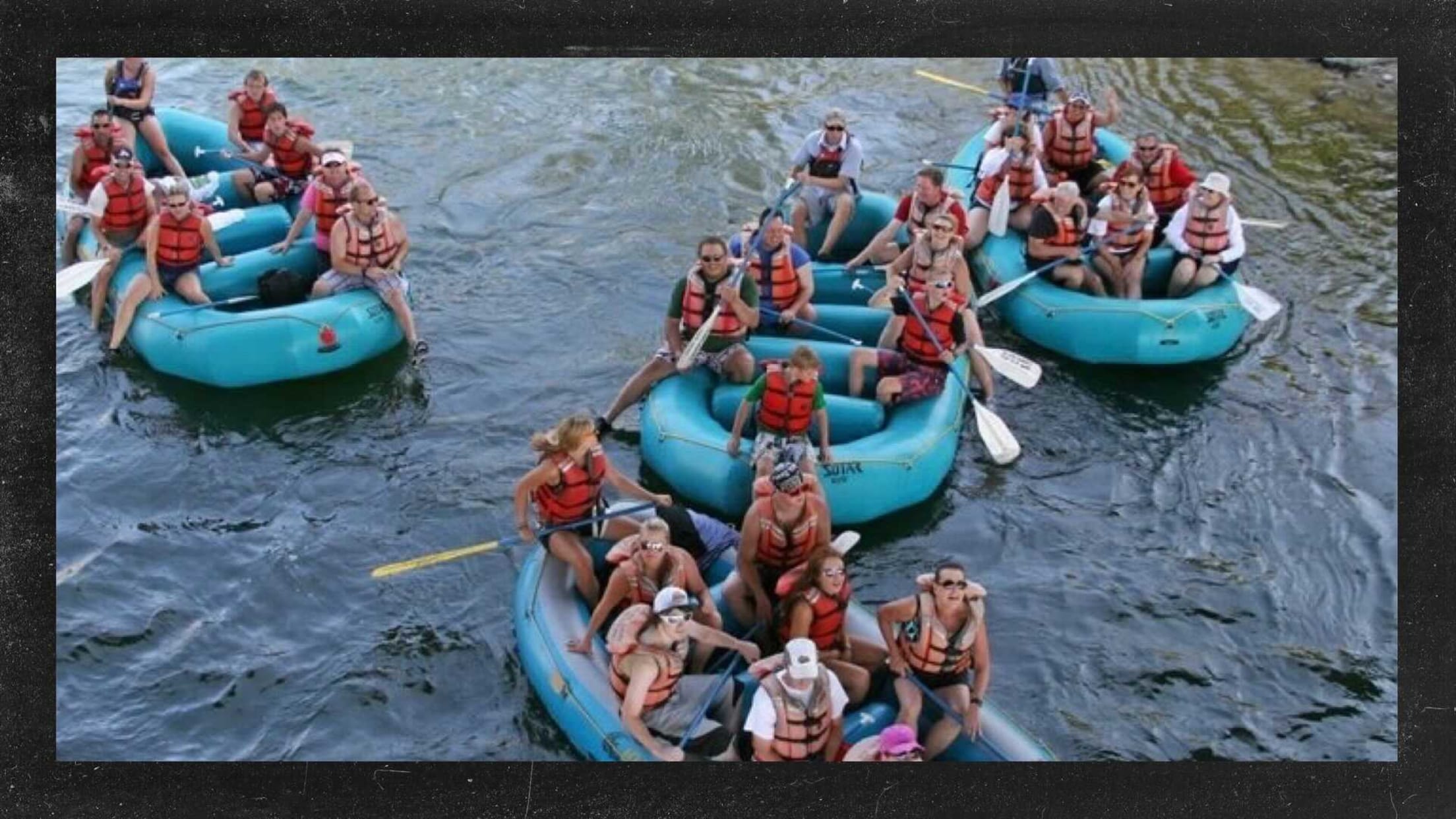 Over the past three months, MiLB.com's Ben Hill provided a year-by-year overview of Minor League Baseball's top promotions of the 2010s. Today, he released a list of his 10 favorite promos of the entire decade. During the 2010s, tens of thousands of promotions were staged by Minor League teams across
PaddleHeads to Host Donation Drive to Benefit Missoula Youth Homes
PaddleHeads challenge community, local businesses to join the team and donate this holiday season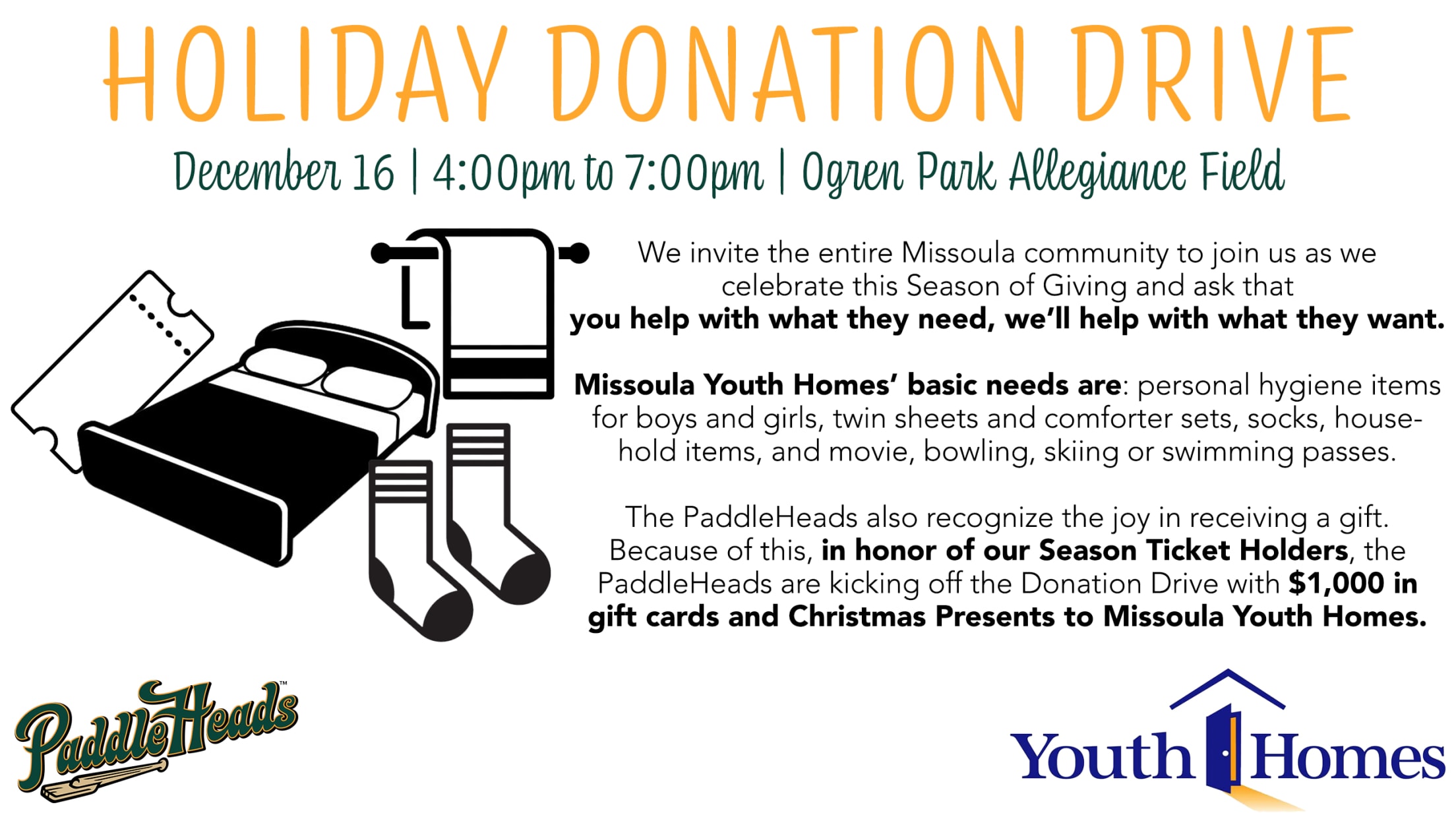 Wednesday, the PaddleHeads announced their Donation Drive to benefit Missoula Youth Homes, taking place on December 16th, from 4:00pm to 7:00pm at Ogren Park Allegiance Field. "The holiday season is truly about gratitude, giving, and community." Said PaddleHeads' Director of Marketing, Taylor Rush. "Supporting the youth and underserved in our
PaddleHeads, MLB Announce Professional Baseball Is Here To Stay In Missoula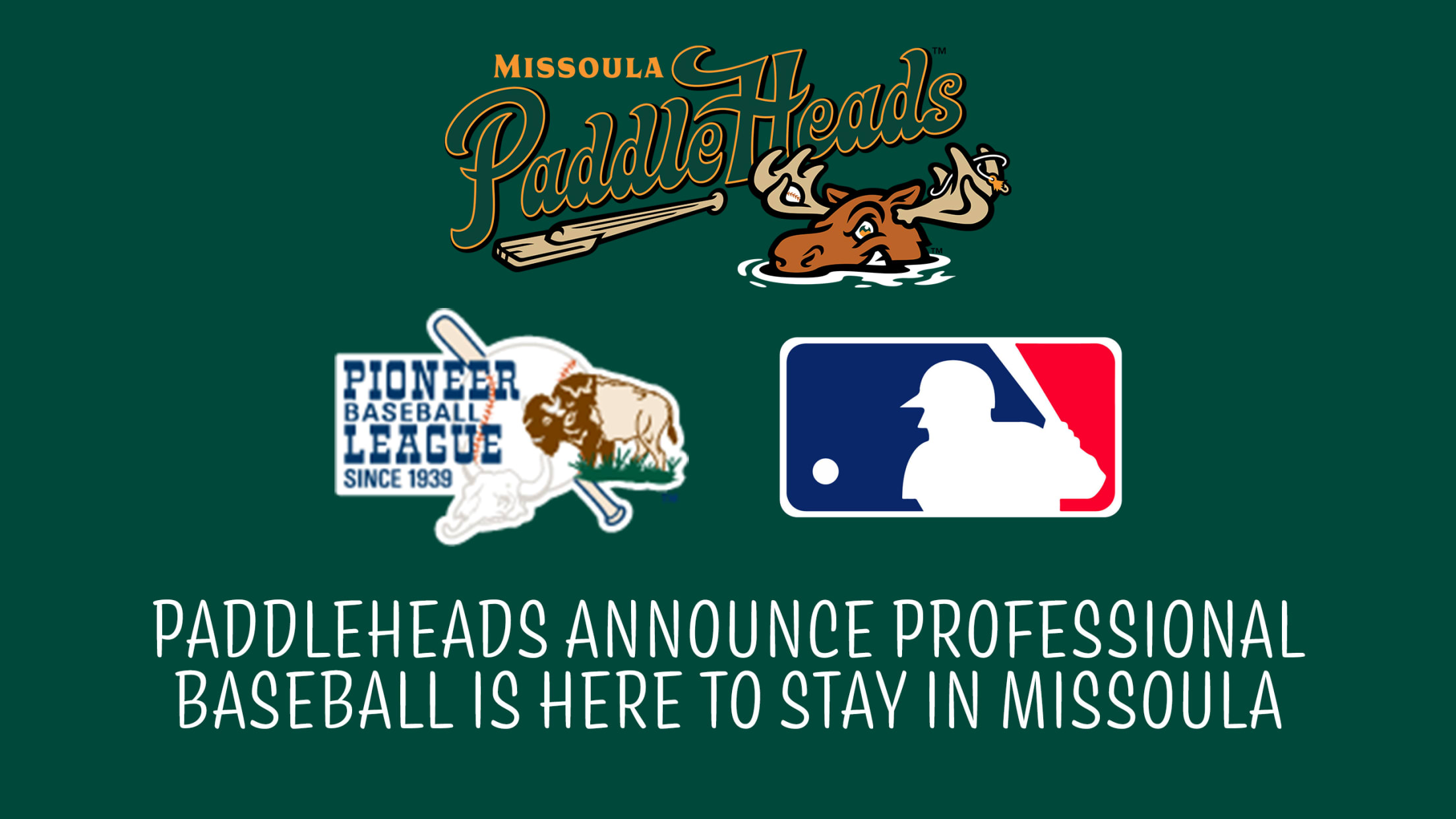 The Missoula PaddleHeads announced today that they have agreed to be a part of a Major League Baseball Partner League. The agreement assures the PaddleHeads will remain a fixture in professional baseball going forward. At this time, the league will consist of the former eight Pioneer League teams, although, further
PaddleHeads Support Health Dept. Updates: Cancel 10/29 Showing of Scream
In support of updated COVID-19 safety initiatives, Thursday's Centerfield Cinema Showing to be cancelled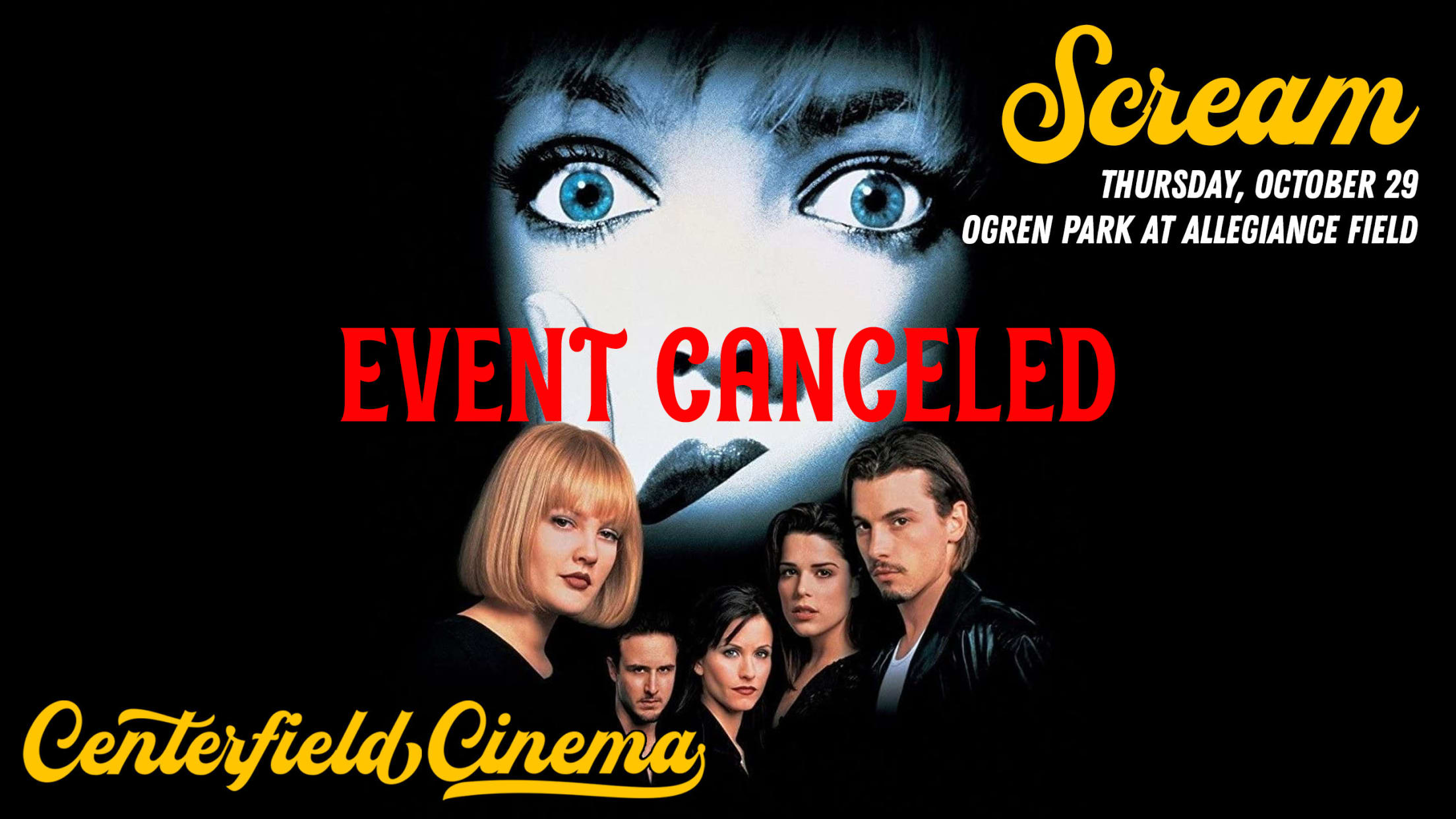 Tuesday, with a focus on the wellbeing of our entire community, the Missoula City-County Health Department announced a new series of requirements to help stop the spread of COVID-19. Effective Thursday, 10/29 at 8:00am, the order includes new limits to total gatherings, venue capacities, and a voluntary shelter-in-place. View the
From Frenchtown, to the Food Bank: A 4H Hog Story
PaddleHeads purchase, donate 4H hog to Food Bank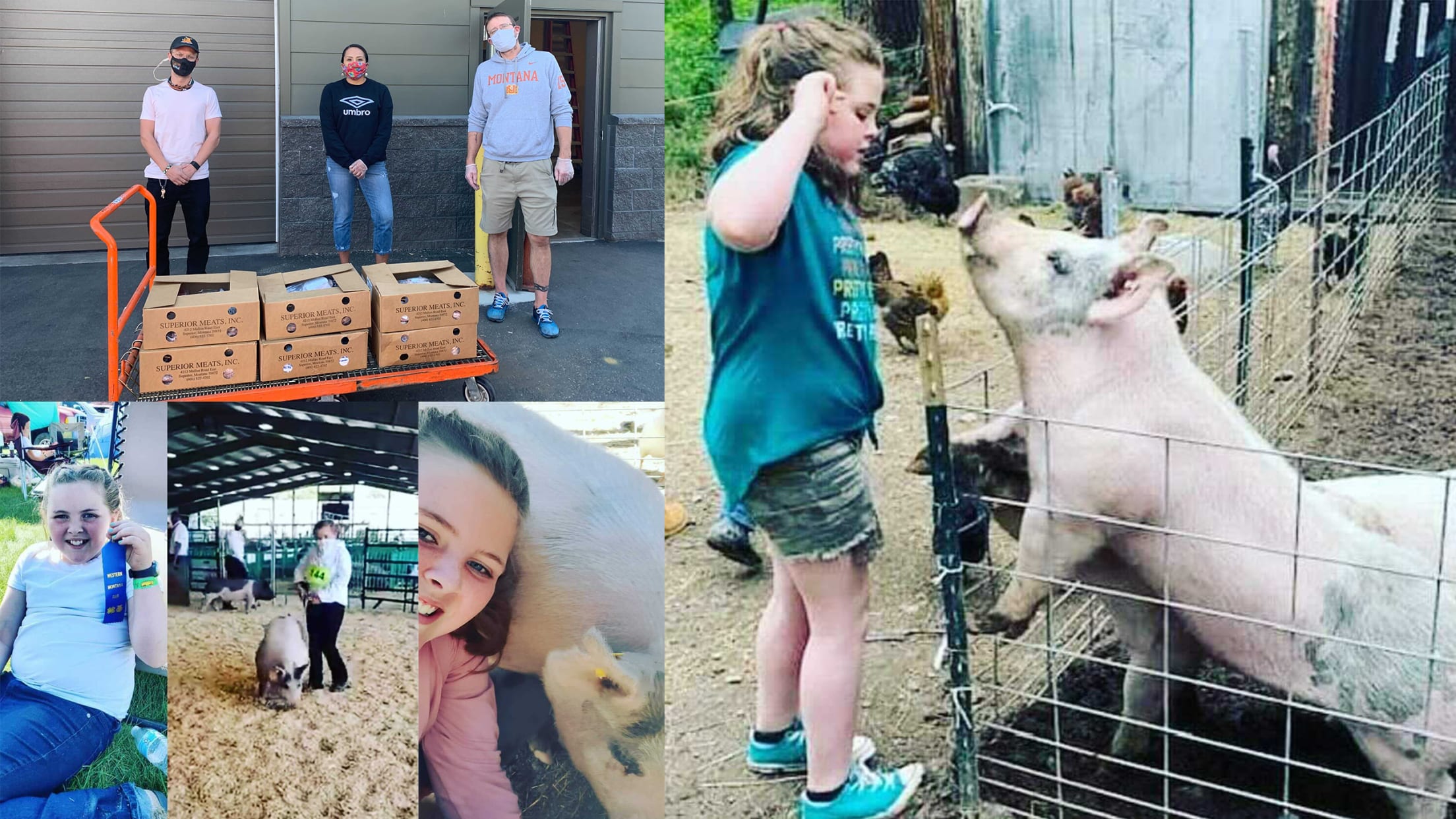 Meet Frenchtown Elementary 5th Grader, Rheagan and her 4H Hog, Earl. In her first year as a member of the Frenchtown 4H Club, Rheagan welcomed the responsibilities of raising a 40lbs, 8-week old hog to compete in this year's county fair. In just 6 short months, Rheagan's passion and hard
PaddleHeads to host Matchstick Productions: HUCK YEAH! Premiere
Local ski team fundraiser adds Missoula to Matchstick Productions' national tour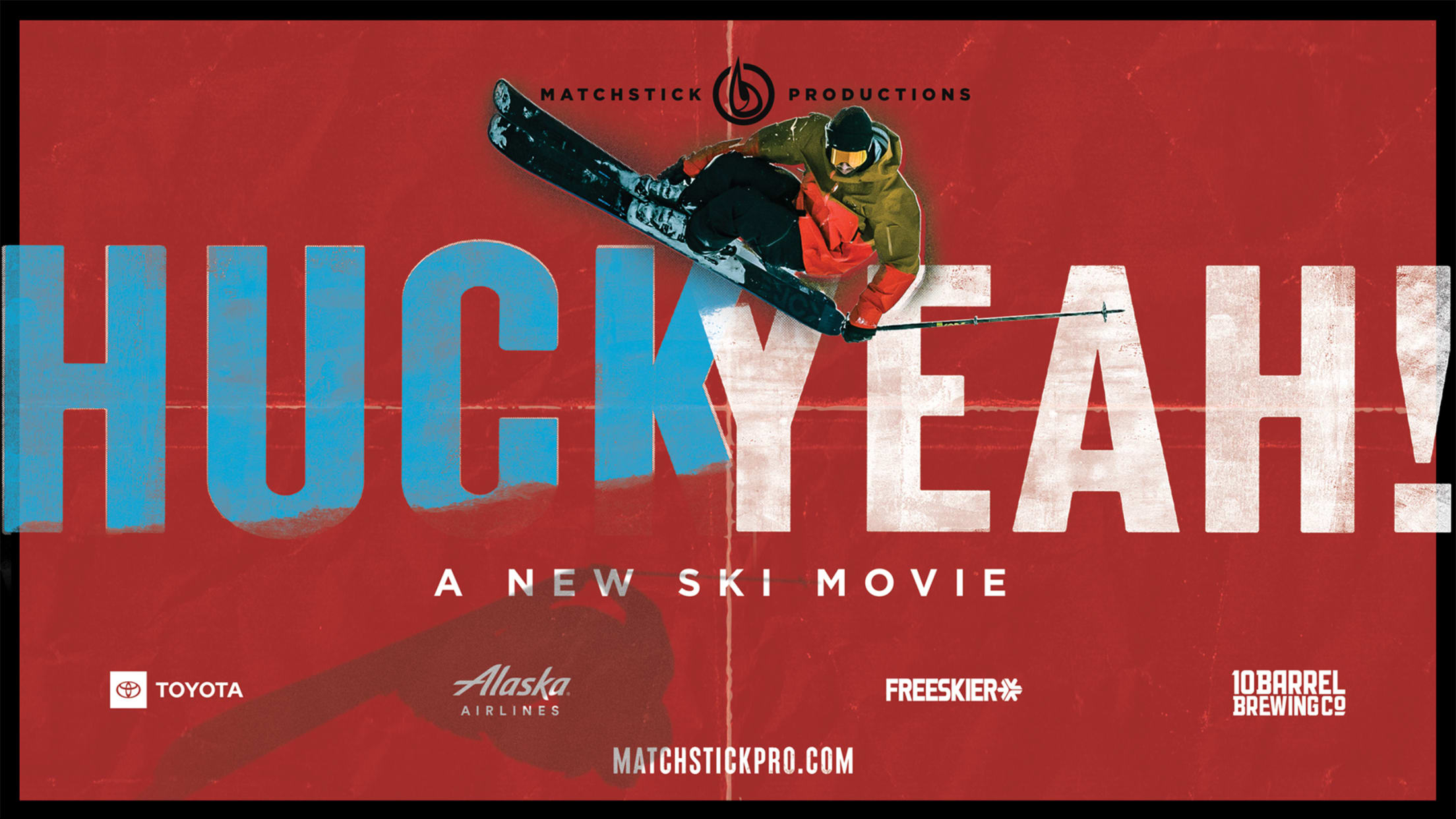 On Saturday, October 17th, join the PaddleHeads as they partner with Matchstick Productions, the Missoula Freestyle Team, and the Missoula Ski Education Foundation to bring their new ski and snowboard film "HUCK YEAH!" to Ogren Park Allegiance Field. Matchstick Productions' 2020 ski film is packed with the best skiers in
Centerfield Cinema Plays on Through October
E.T., Footloose, Ghostbusters, Beetlejuice, Scream: headline October Centerfield Cinema showings
The PaddleHeads and Roxy Theater, in partnership with ATG Cognizant, and the Trail 103.3 have announced the next five films in one of Missoula's new favorite traditions, Centerfield Cinema. Following this Thursday's, nearly sold out showing of Clueless – October movie goers will be treated to the 1982 out-of-this-world Steven
PaddleHeads, Missoula Freestyle Team Announce TGR: Make Believe Premiere
Local ski team fundraiser adds Missoula to Teton Gravity Research's national premiere tour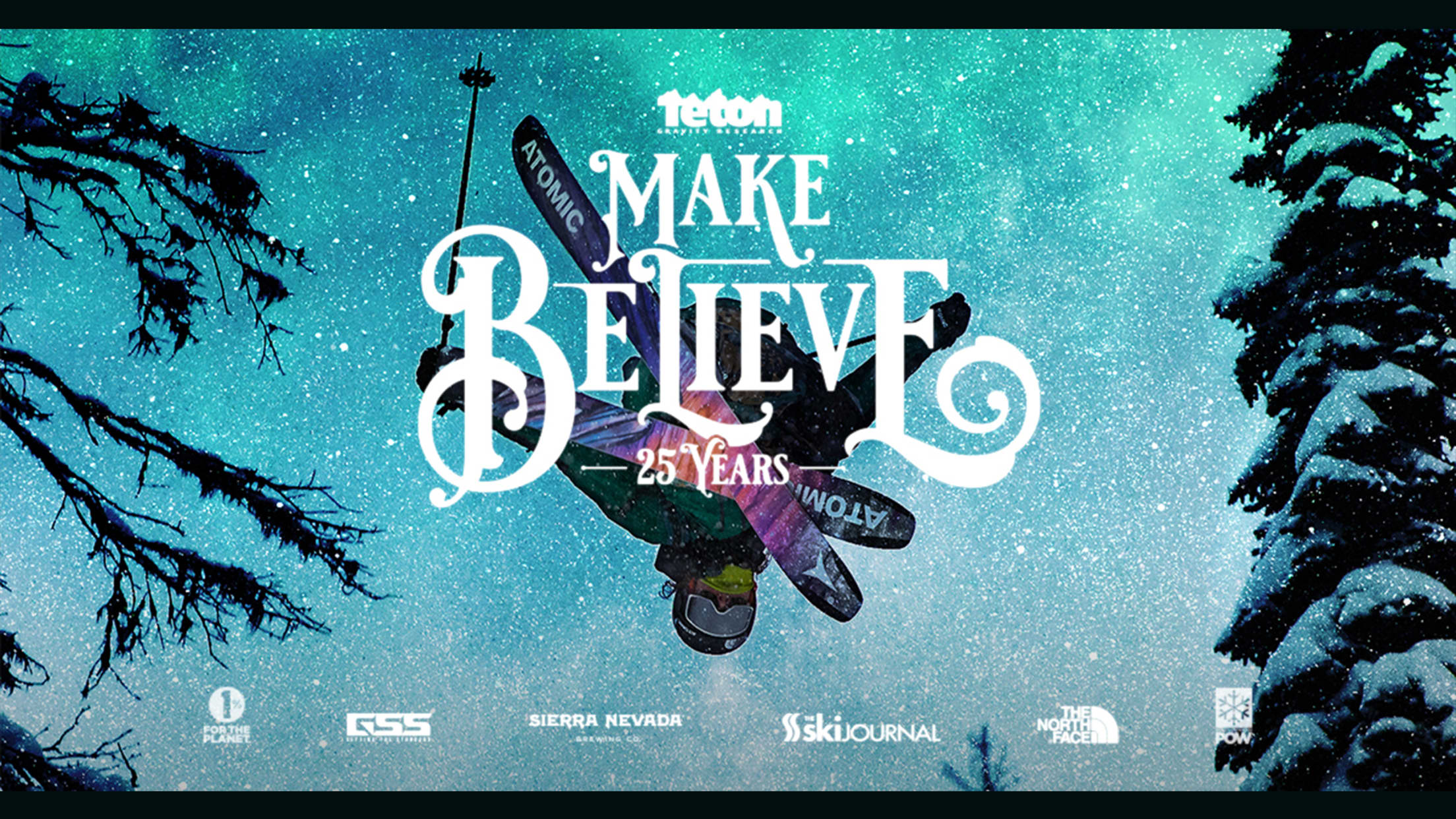 On Friday, October 9th, join the PaddleHeads as they partner with Teton Gravity Research (TGR) and the Missoula Freestyle Team to bring their new ski and snowboard film Make Believe to Ogren Park Allegiance Field, for a night of social stoke in a physically distanced setting. Get hyped for winter
Jazz Chisholm to become 75th Missoula alum to reach The Show
After top prospect nod during '19 season, SS Jazz Chisholm to make MLB debut.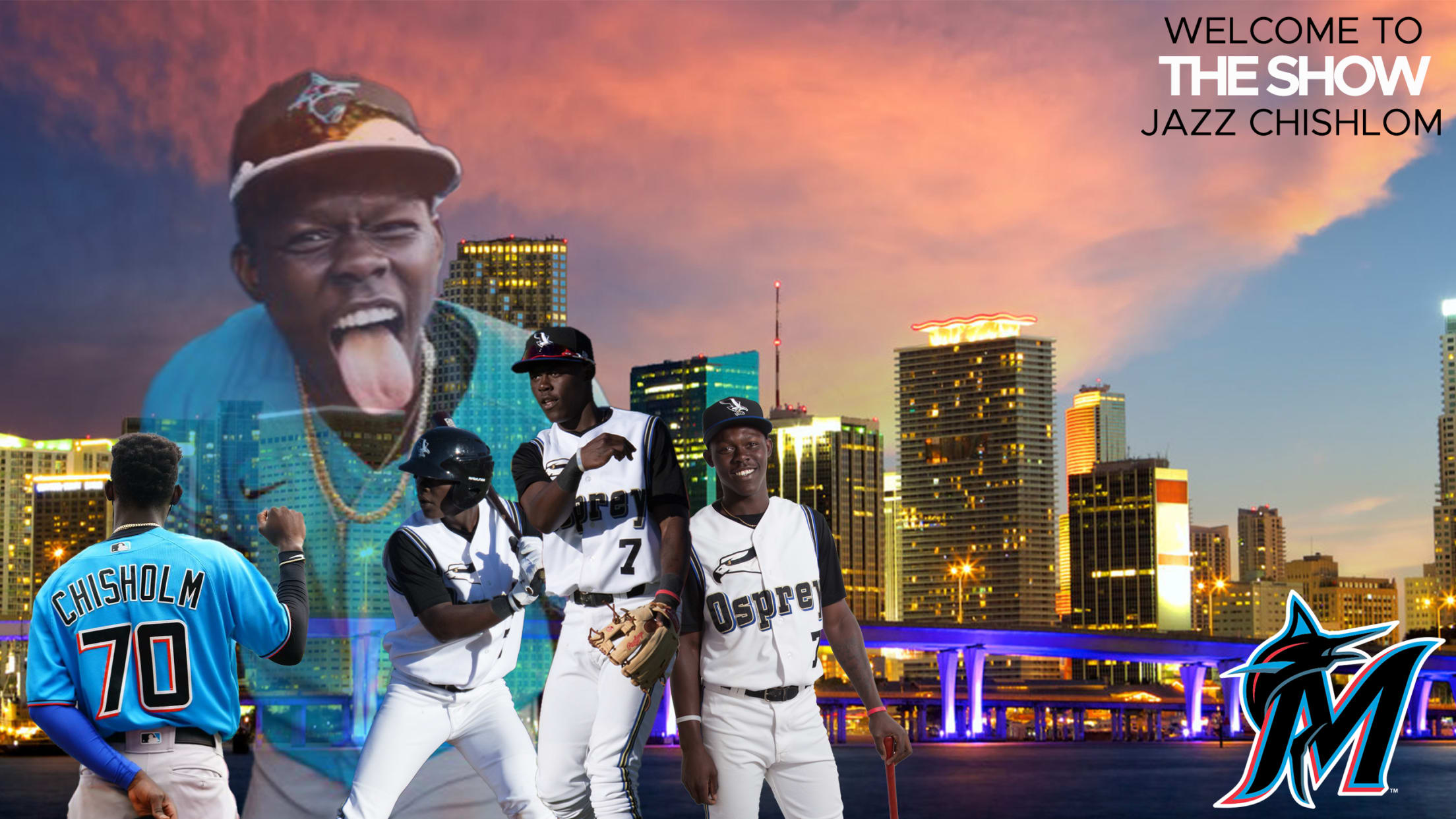 One of the Marlins' key acquisitions of the 2019 trade deadline is now set to make his Major League debut just after the 2020 trade deadline. The Marlins have called up star shortstop prospect, and 2016 Missoula stand-out, Jazz Chisholm in time for tonight's game against the Toronto Blue Jays.