Welcome to Paddle Beach Golf Club
Come hit the links at Ogren Park Allegiance Field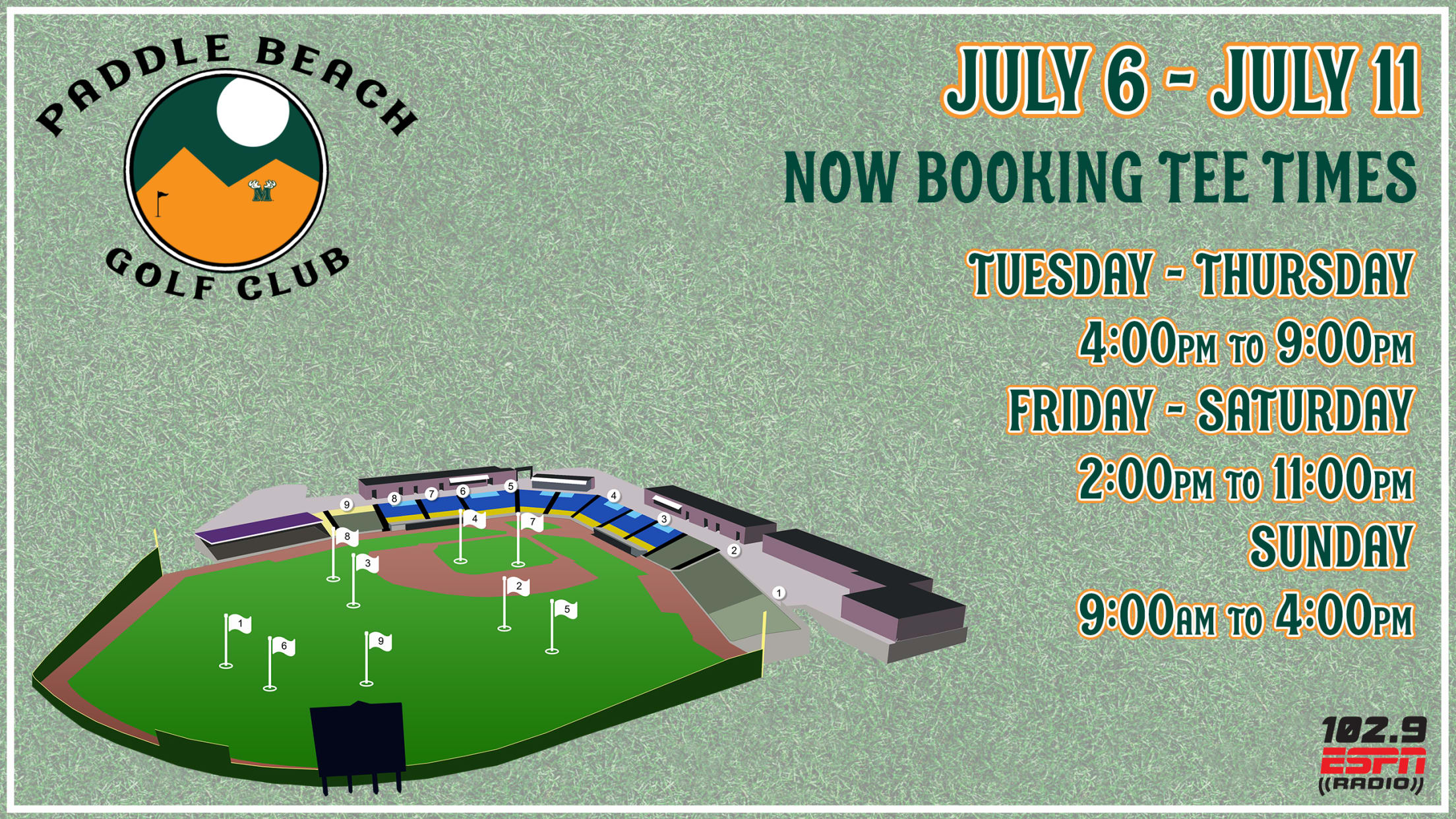 Book a Tee Time
About Paddle Beach Golf Club
Join us for a round of golf like you've never seen beFORE!
Experience our transformed ballpark that includes:
9 Hole Course - with 9 Concourse hitting bays and 9 on-field pin locations
Personal Caddies at each hitting bay
Tee times available BOTH day & night (play under the stadium lights, with LED flag poles!)
Saturday Night golf includes a live DJ performance to really get the party jumping
Post round - enjoy a drink at our "10th hole" party area
How it works:
Bring your own clubs - or borrow from a friend
Tee times every 7 minutes, with pairings up to 4 golfers
We recommend (clubs you hit roughly 130yds to 60yds):
Men: Pitching Wedge and down
Women: 8 Iron and down
Kids: Parents, we'll lean on you for distance suggestions, here
Scoring:
Each pin location will have three circles of various sizes
Hit inside the 1st ring - 1pt
Hit inside the 2nd ring - 2pt
Hit inside the 3rd ring - 3pt
Hit it anywhere on the field - 4pt
TICKETING QUESTIONS?
EMAIL: [email protected]