Biscuits and Lookouts Suspended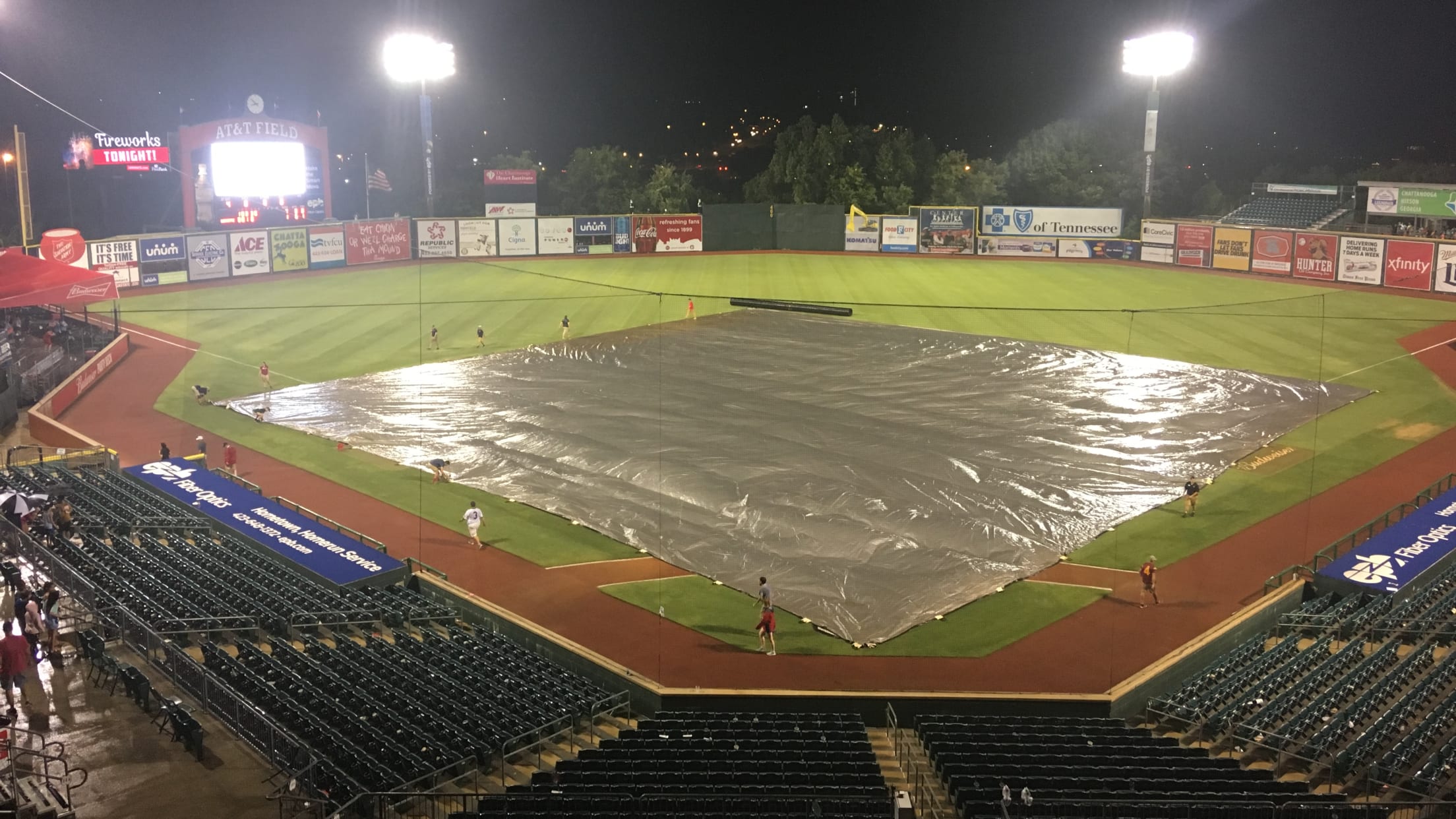 CHATTANOOGA, Ten. - The Biscuits (85-46) and Chattanooga Lookouts (56-73) were suspended in the bottom of the fifth inning-with Montgomery up 7-1-due to rain in the second game of their five-game series on Saturday night at AT&T Field.Reds number 13 prospect Packy Naughton started against the Biscuits and surrendered a
CHATTANOOGA, Ten. - The Biscuits (85-46) and Chattanooga Lookouts (56-73) were suspended in the bottom of the fifth inning-with Montgomery up 7-1-due to rain in the second game of their five-game series on Saturday night at AT&T Field.
Reds number 13 prospect Packy Naughton started against the Biscuits and surrendered a lead-off single to Lucius Fox to start the game, and then an RBI-double down the left field line by Carl Chester gave the Biscuits an early 1-0 lead in the first.
Brian Shaffer made just his third start of the season for the Biscuits-his first since June 2 against Tennessee-and looked sharp through the first two innings, striking out a pair and allowing just a couple of singles. Brett Sullivan then added to Montgomery's lead with an RBI-single in the third, just before Chester demolished a two-run homer off the scoreboard in left to make it a 4-0 game.
Shaffer would allow his first run of the night in the bottom of the third. After Michael O'Neill bunted his way on, Shaffer hit Stuart Fairchild and then served up an RBI-single to Jonathan India get the Lookouts on the board.
The Biscuits put up three more runs in the fourth inning, chasing Naughton from the game, with a solo homer by Jim Haley and a two-run double by Sullivan. Saturday night was Haley's third-straight game with a home run, and his 27th RBI in his first 31 Double-A games.
The rain came tumbling down with the bases-loaded and nobody out in the bottom of the fifth, and the two clubs will resume the game starting at 2:15 PM CT on Sunday with a seven-inning game to follow approximately 30 minutes after the conclusion of the resumption.
The Biscuits will return to Riverwalk Stadium to close out the 2019 regular season with a five-game series against the Pensacola Blue Wahoos on Thursday, August 29 when it will be College Night featuring a T-Shirt Giveaway presented by AUM.
The rest of the series will include Charities Night & MAX Fireworks on Friday, August 30; Varsity Blues 20th Anniversary Celebration & MAX Fireworks on Saturday, August 31; 2020 Schedule Poster Giveaway on Sunday, September 1; and Fan Appreciation Day on Monday, September 2.