Biscuits Blank M-Braves, 8-0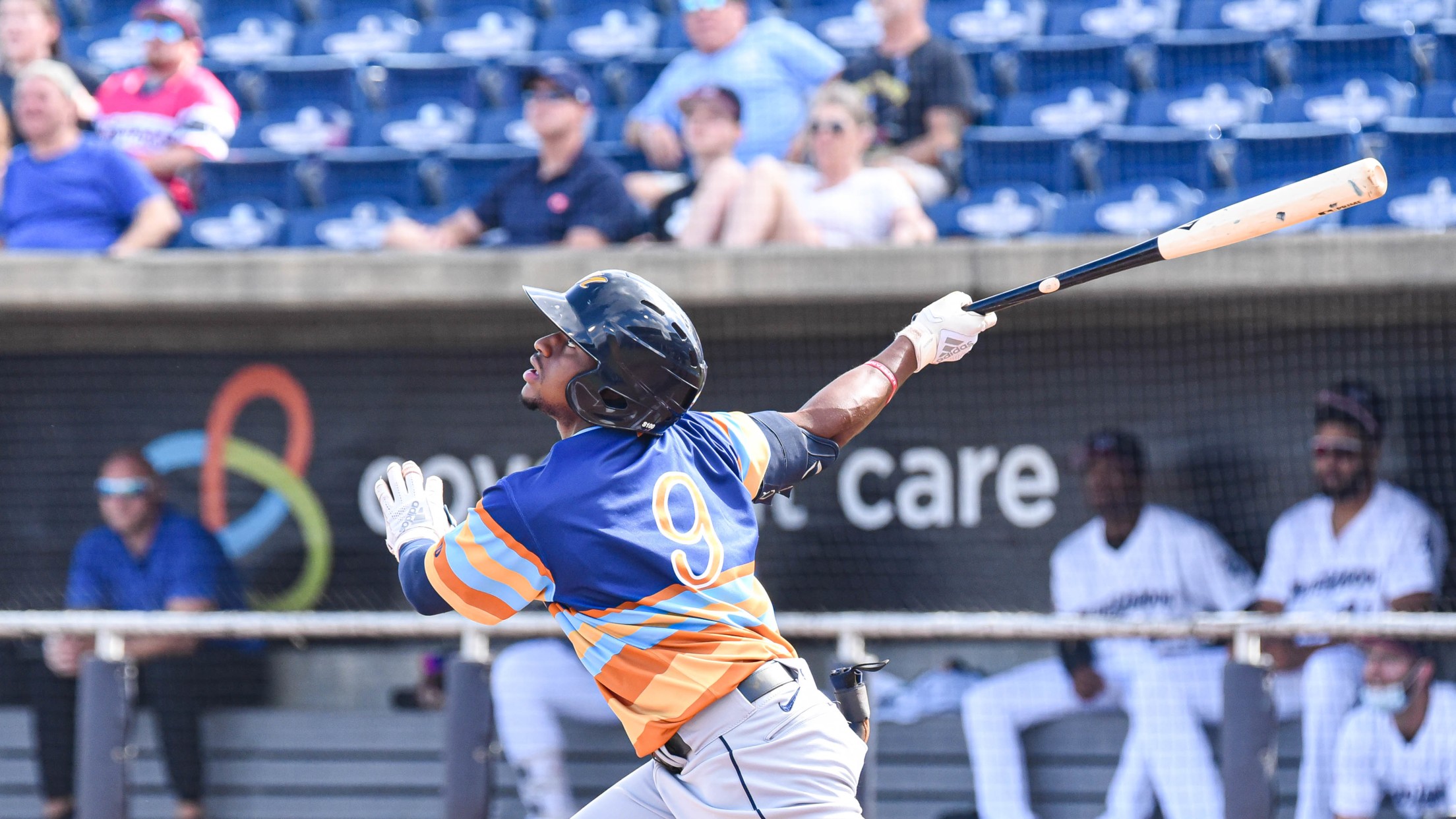 PEARL, Mis. – The Biscuits (58-55) used five pitchers, 12 hits, and a number of productive outs en route to an impressive 8-0 win over the Mississippi Braves (65-42) on Sunday afternoon at Trustmark Park. The win was the Biscuits third shutout victory of 2021. Reliever Matt Withrow (3-1) started
PEARL, Mis. – The Biscuits (58-55) used five pitchers, 12 hits, and a number of productive outs en route to an impressive 8-0 win over the Mississippi Braves (65-42) on Sunday afternoon at Trustmark Park. The win was the Biscuits third shutout victory of 2021.
Reliever Matt Withrow (3-1) started on the mound for the M-Braves, and Xavier Edwards reached with a lead-off walk. Jonathan Aranda singled in the next at-bat, and then Ford Proctor bunted into a 1-6-3 triple play, the first Mississippi had turned since 2008.
Adrian De Horta started on the other side for the Biscuits and worked a scoreless bottom of the first, walking one and striking out a pair. Withrow then spun a one-two-three top of the second, before De Horta worked a scoreless bottom of the second.
The Biscuits would take a 1-0 lead in the top of the third courtesy of a Michael Smith sac fly. Proctor ripped an RBI-single up the middle later in the inning, and the Biscuits capped off their scoring in the third with Edwards coming home on a Withrow wild pitch to make it a 3-0 game. De Horta walked a couple batters in the bottom of the third, but continued to keep the M-Braves off the board.
Chris Gau (2-0) entered for De Horta in the fourth and struck out six batters over three scoreless frames, surrendering just one hit. Tanner Dodson worked a scoreless seventh, and Chris Muller a scoreless eighth after the Biscuits added two more runs in the top of the eighth on a Ruben Cardenas RBI-groundout and a Cal Stevenson RBI-fielder's choice.
The Biscuits would tally three more runs in the top of the ninth on an RBI-single by Edwards, an RBI-double by Aranda, and an RBI-single by Proctor to make it 8-0. Cristofer Ogando then pitched a scoreless bottom of the ninth.
The Biscuits will have an off day on Monday and return to Riverwalk Stadium for their final six-game series of the 2021 regular season against the Birmingham Barons starting on a Golden Biscuits Tuesday, on September 14 at 6:35 PM CT.
The rest of the series will include a Military Wednesday presented by WOW! on Wednesday, September 15; MGM Night with a T-Shirt Giveaway on Thursday, September 16; Fan Appreciation Night on Friday, September 17; Military Appreciation Night with MAX Fireworks on Saturday, September 18; and Lil' Crumbs Kids Club presented by Go Fish Alabama with a Poster Giveaway & Bark in the Park on Sunday, September 19.