Biscuits Blank Shuckers Twice, Sweep Twin Bill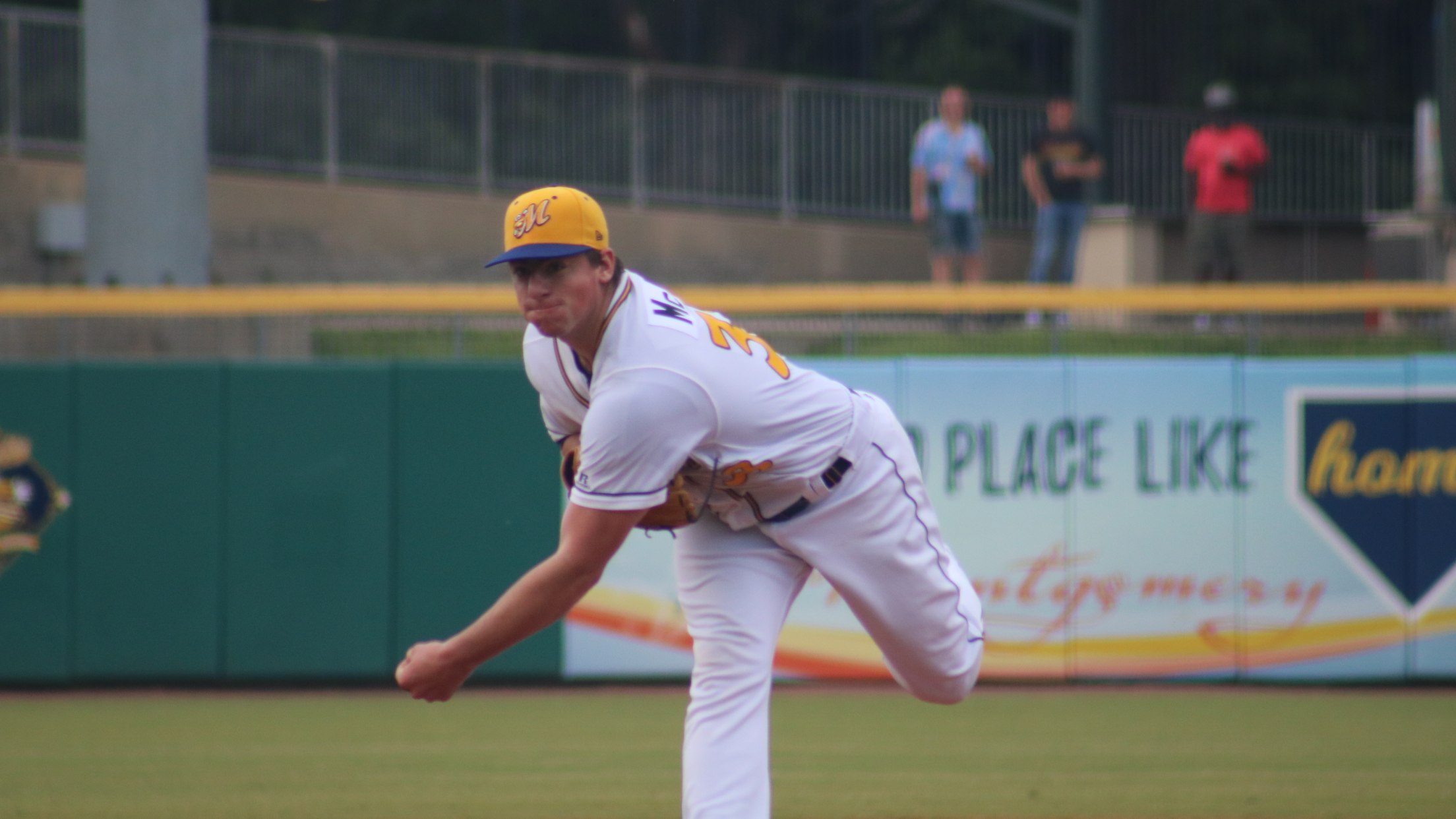 BILOXI, Mis.. - After not playing for more than 48 hours due to a morning game Wednesday and a rainout on Thursday, the Biscuits (21-13) got back on track Friday night, sweeping the Biloxi Shuckers (17-18) in a doubleheader with back-to-back shutouts by 2-0 and 4-0 score-lines.Brendan McKay (2-0) was
BILOXI, Mis.. - After not playing for more than 48 hours due to a morning game Wednesday and a rainout on Thursday, the Biscuits (21-13) got back on track Friday night, sweeping the Biloxi Shuckers (17-18) in a doubleheader with back-to-back shutouts by 2-0 and 4-0 score-lines.
Brendan McKay (2-0) was on the mound in the first game, and carved up the Shuckers over five scoreless innings, striking out seven and surrendering just three hits. McKay also worked out of a bases-loaded jam with one out in the fifth, fanning Weston Wilson and Patrick Leonard en route to his second win of the season.
A Jesús Sánchez sac fly in the first and an RBI-groundout in the third did the trick for the Biscuits, as Curtis Taylor came on and threw a two-inning save, his fourth of the year.
Kenny Rosenberg (3-0) started the second game and delivered five scoreless innings of his own on the way to sealing the Biscuits fourth shutout of the season.
Robbie Tenerowicz delivered a bloop double to right in the third, and after a two-out walk to Miles Mastrobuoni, Josh Lowe hammered an opposite-field three-run homer that put the Biscuits ahead for good at 3-0. The longball had an exit velocity of 104 mph, and gave Lowe his ninth, 10th, and 11th RBIs against the Shuckers this season.
A wild pitch brought home the Biscuits fourth run in the seventh, and Benton Moss looked sharp over two scoreless innings of relief, notching his first save of 2019.
The Biscuits will now head back home to Riverwalk Stadium and open up a five-game series against the Mississippi Braves on Saturday night with an opener and Josh Fleming (3-2) taking on Patrick Weigel (0-1) at 6:05 PM CT on Family Faith Night featuring a Faith Radio Pre-game Concert and MAX Fireworks.
The home stand will also feature Mother's Day featuring a Stemless Wine Glass Giveaway presented by Filet & Vine on Sunday, May 12; the third and final Grand Slam School Day of 2019 on Monday, May 13; and Biscuit Appreciation Day featuring an Over Mitt Giveaway on Tuesday, May 14.