Biscuits Edge Wahoos, 11-7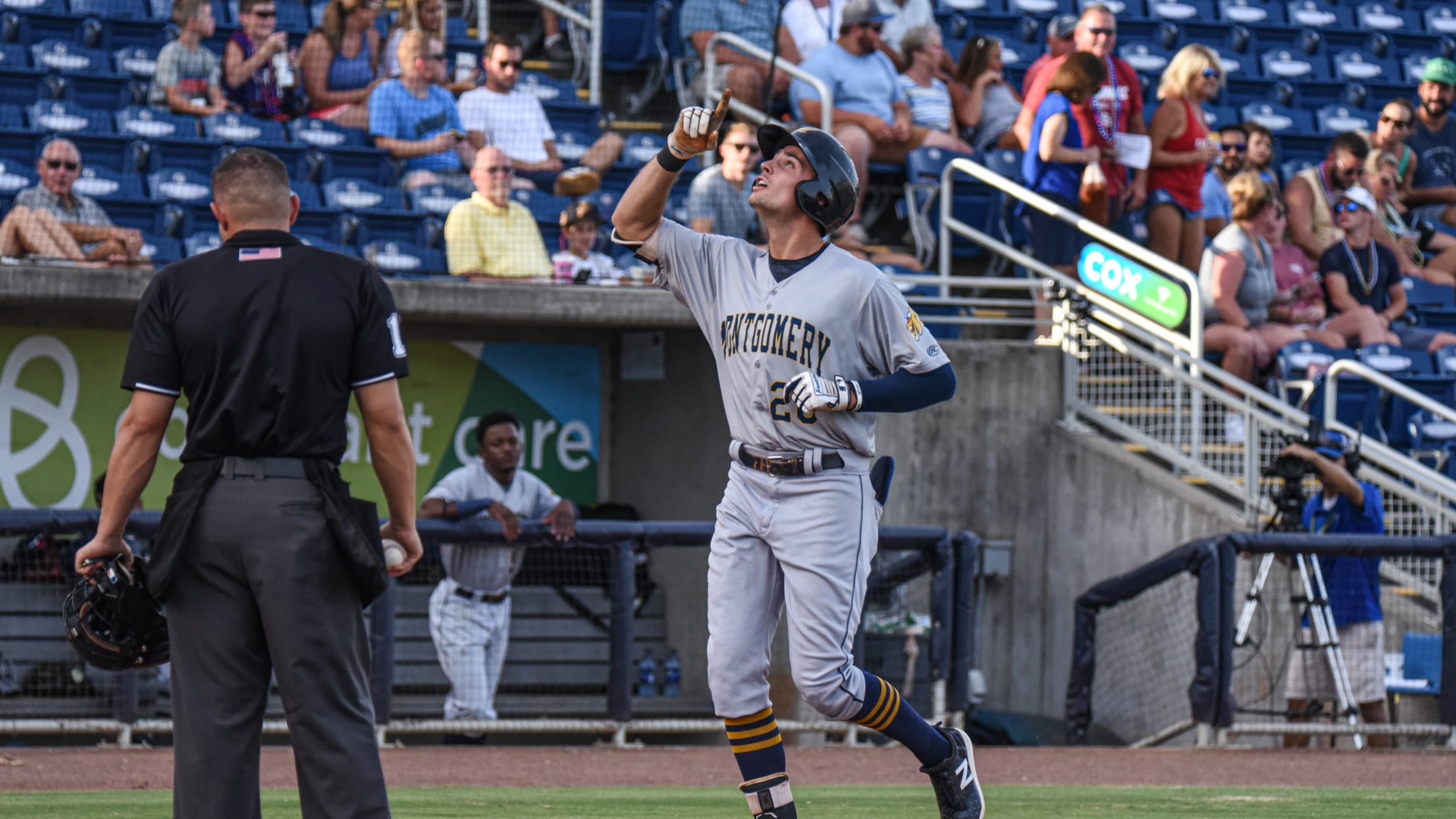 MONTGOMERY, Ala. - The Biscuits (88-49) came back from an early 2-0 deficit and took down the Pensacola Blue Wahoos (75-63), 11-7, on Sunday night at Riverwalk Stadium to win their 20th series of 2019.Tommy Romero (1-0), the 2019 Florida State League Pitcher of the Year, made his Double-A debut
MONTGOMERY, Ala. - The Biscuits (88-49) came back from an early 2-0 deficit and took down the Pensacola Blue Wahoos (75-63), 11-7, on Sunday night at Riverwalk Stadium to win their 20th series of 2019.
Tommy Romero (1-0), the 2019 Florida State League Pitcher of the Year, made his Double-A debut for the Biscuits, and cruised through a 1-2-3 first inning before serving up a two-run homer to Caleb Hamilton in the second inning to make it 2-0 Pensacola.
In the bottom half of the second, Josh Lowe and Jim Haley both reached on jam-shot singles before Lucius Fox brought both home on a bloop RBI-single to right before being tagged out in a rundown, which scored the second run and knotted the game at two.
The Biscuits exploded with a five-run third inning against Wahoos starter Charlie Barnes (3-4), sparked by Taylor Walls' solo shot to left that broke the 2-2 tie. A Tristan Gray sac fly then made it 4-2, before Haley's three-run blast to left made it 7-2. Haley now has 34 RBIs in his first 36 Double-A games.
The Wahoos would pull three back against Romero in the sixth on a three-run triple by Ryan Costello to make it a 7-5 game. The Biscuits would respond with three more runs in the bottom of the seventh off Stephen Gonsalves thanks to an RBI-triple by Brett Sullivan and then a two-run opposite-field home run by Lowe to make it 10-5. Lowe now leads the team with 18 bombs this season.
Walls' sac fly in the eighth off Alex Phillips made it 11-5, and a two-run triple by Joe Cronin in the ninth proved to be the final two runs of the game.
The Biscuits will try to close out the regular season with a victory on Monday at 12:05 PM CT when Shane McClanahan (1-0) takes on Bailey Ober (3-0) Fan Appreciation Day. The Biscuits will start round one of the playoffs against the Jackson Generals on Wednesday night at 6:35 PM CT.