Biscuits Homer Thrice, Top Generals, 5-2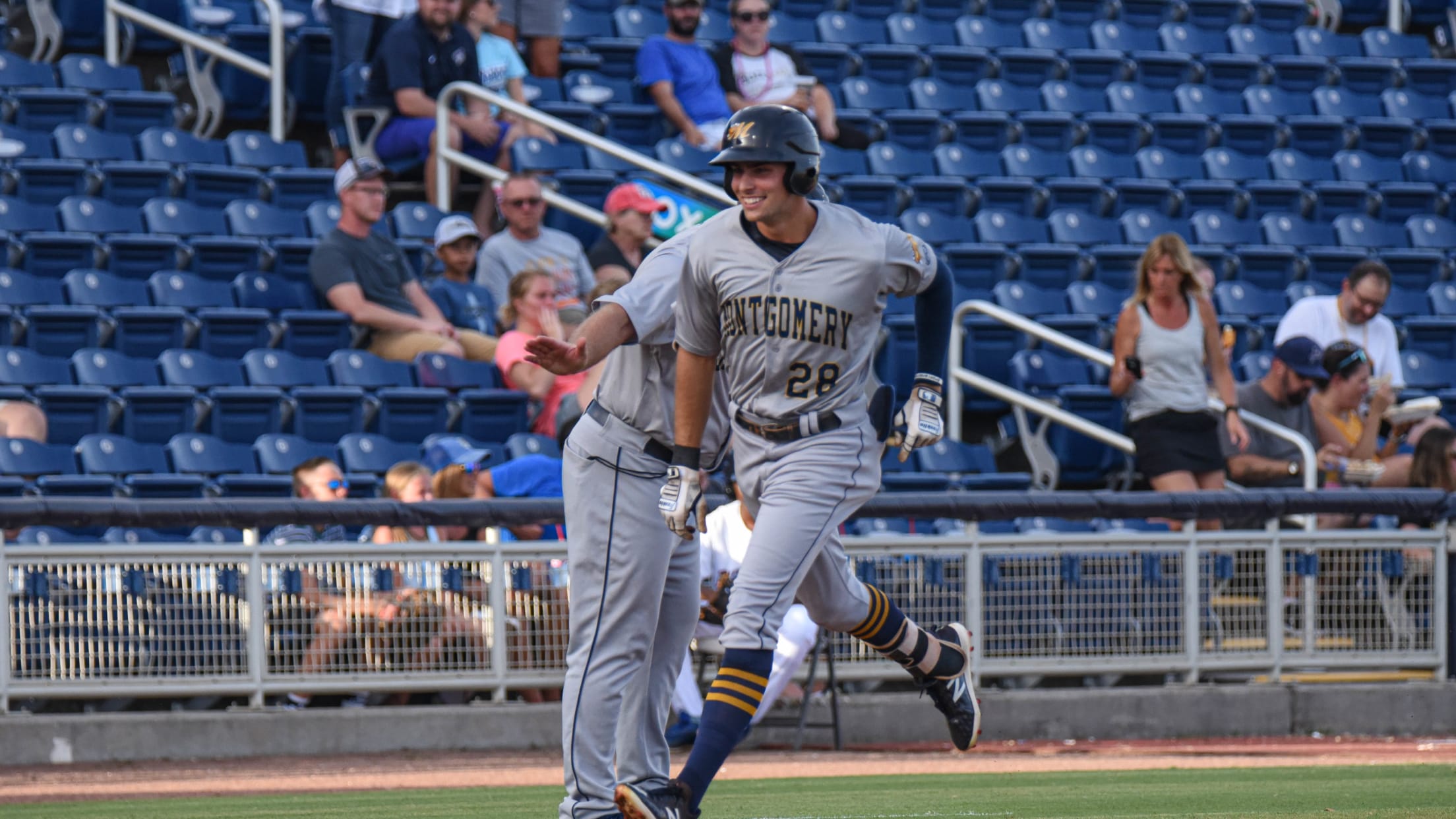 JACKSON, Ten. - The Biscuits (77-44) bashed three more homers and took care of the Jackson Generals (68-50), 5-2, in Tuesday night's series opener at The Ballpark at Jackson. The victory tied this year's squad with the 2006 and 2015 Biscuits teams for the third-most wins in team history with
JACKSON, Ten. - The Biscuits (77-44) bashed three more homers and took care of the Jackson Generals (68-50), 5-2, in Tuesday night's series opener at The Ballpark at Jackson. The victory tied this year's squad with the 2006 and 2015 Biscuits teams for the third-most wins in team history with 77.
Paul Campbell (7-4) made his 10th start of the season for the Butter and Blue and got some early assistance on the offensive side of things in the second inning. After Tristan Gray walked against Jackson starter Bo Takahashi (6-8) to begin the inning, Brett Sullivan smoked a single, and then Josh Lowe crushed a three-run homer to right to make it 3-0 Biscuits. The round-tripper was Lowe's 15th of the year.
Campbell cruised through the first 2.2 frames, and had two outs in the third until he walked Ryan Grotjohn before serving up an RBI-double to Daulton Varsho to make it a 3-1 game. Pavin Smith knocked home Varsho with an RBI-single in the next at-bat to make it a one-run contest.
Takahashi retired the first two batters he faced in the fifth, but then Rene Pinto took the right-hander deep over the left-field wall for a solo shot. The backstop's fourth home run of the season increased the Biscuits lead to 4-2.
Campbell went five innings of two-run ball and then handed the reins to Brian Shaffer who worked two scoreless innings. Taylor Walls cracked the Biscuits third home run of the night off Sam Lewis in the ninth to make it 5-2 after Ivan Pelaez came on and worked a scoreless eighth. Tyler Zombro then closed things out in the ninth for the righty's ninth save of the season.
The Biscuits will try to make it three in a row on Wednesday when Joe Ryan makes his Double-A debut against Matt Peacock (8-4) at 6:05 PM CT.
The Biscuits will return to Riverwalk Stadium for a five-game home stand against the Biloxi Shuckers beginning on Sunday, August 18 for Big Mo's Sweet 16 Mascot Mania. The rest of the home stand will include a Military Card Set Giveaway presented by Golden Corral on Wednesday, August 21 and Wrestling Night featuring a T-Shirt Giveaway on Thursday, August 22.