Biscuits Make History, Edge Shuckers, 4-1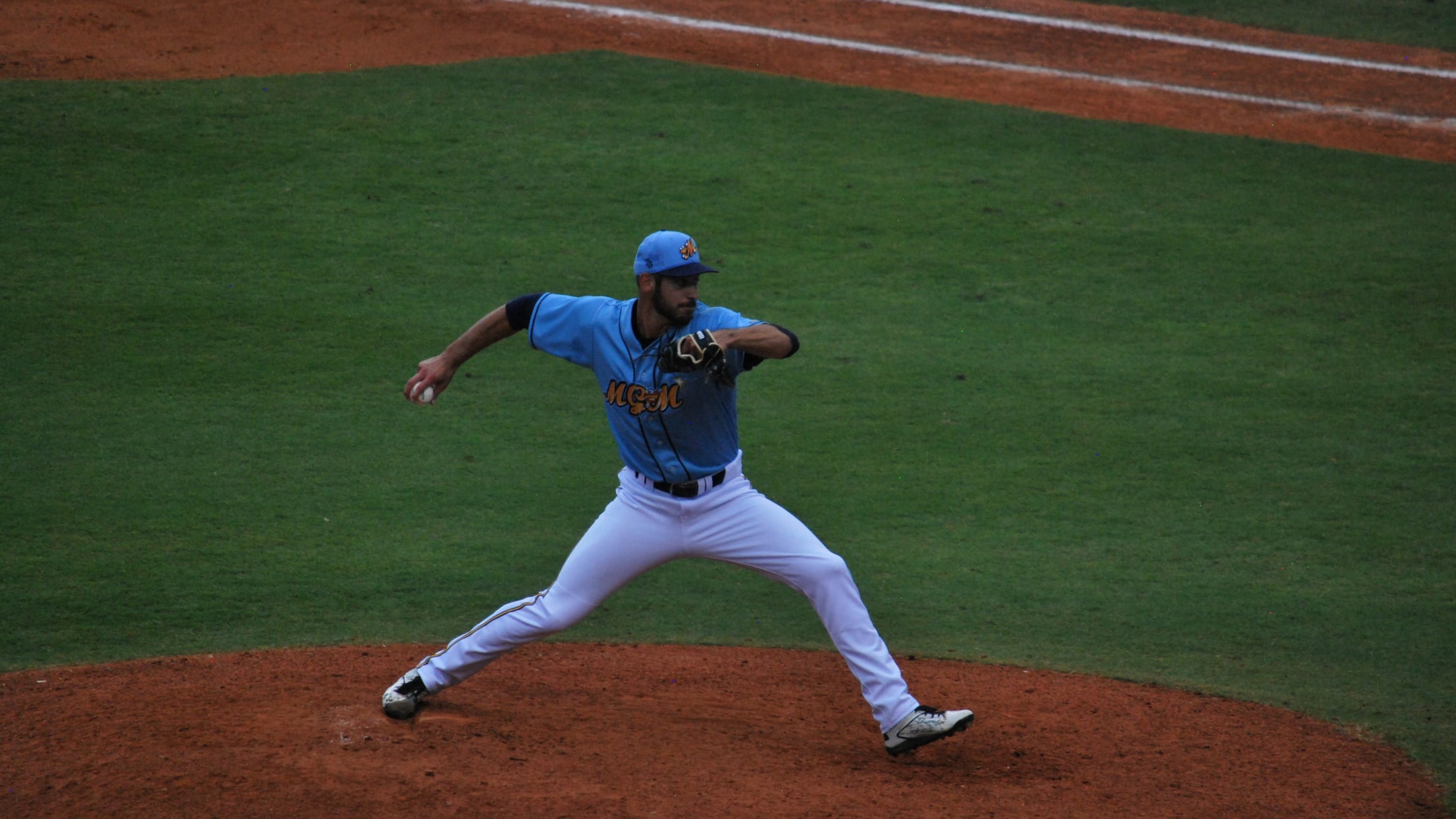 MONTGOMERY, Ala. - The Biscuits (82-45) beat the Biloxi Shuckers (76-50), 4-1, on Monday night, and sealed their 82nd win of the season-the most in team history-edging out the 2007 squad that finished the year 81-59. The 2007 Biscuits were the last to win a Southern League Championship.Ryan Thompson opened
MONTGOMERY, Ala. - The Biscuits (82-45) beat the Biloxi Shuckers (76-50), 4-1, on Monday night, and sealed their 82nd win of the season-the most in team history-edging out the 2007 squad that finished the year 81-59. The 2007 Biscuits were the last to win a Southern League Championship.
Ryan Thompson opened for the Biscuits on bullpen day and was outstanding, retiring all six batters he faced between the first and second innings, striking out Cooper Hummel, C.J. Hinojosa, Jake Gatewood, and Bruce Caldwell consecutively, before handing things over to Brian Shaffer (4-2).
The Biscuits would strike first against Biloxi starter Dylan File (8-2) with a perfectly-executed executed double steal of second and home by Vidal Brujan and Lucius Fox after the pair singled to begin the game. Tristan Gray would add a sac fly after a Taylor Walls single and the Biscuits led 2-0 at the end of one.
File would settle down after that, but in the fifth, the righty allowed an RBI-single to Gray to make it a 3-0 game. This, after a controversial play at the plate that saw Brujan thrown out of the game for arguing with home plate umpire Austin Jones.
Shaffer struck out four over four innings of work, and ran the Biscuits' consecutive-scoreless innings streak to 34 midway through the sixth. Rene Pinto added another run for the Butter and Blue on an RBI-double in sixth.
Blake Bivens entered in the seventh and kept the shutout intact, extending the consecutive-scoreless streak against the Shuckers to 35, before allowing an RBI-single to Cooper Hummel in eighth. Tyler Zombro then came on in the ninth, and after ringing up Jake Gatewood and Bruce Caldwell, the righty got Weston Wilson to groundout to clinch the historic victory.
The Biscuits, who still have 13 games to go in the regular season, will try to add to their historic win total and go for the series victory on Tuesday when Joe Ryan (0-0) takes on Cam Roegner (5-4) at 6:35 PM CT.
The rest of the home stand will include a Military Card Set Giveaway presented by Golden Corral on Wednesday, August 21 and Wrestling Night featuring a T-Shirt Giveaway on Thursday, August 22.