Biscuits Punish M-Braves, 9-3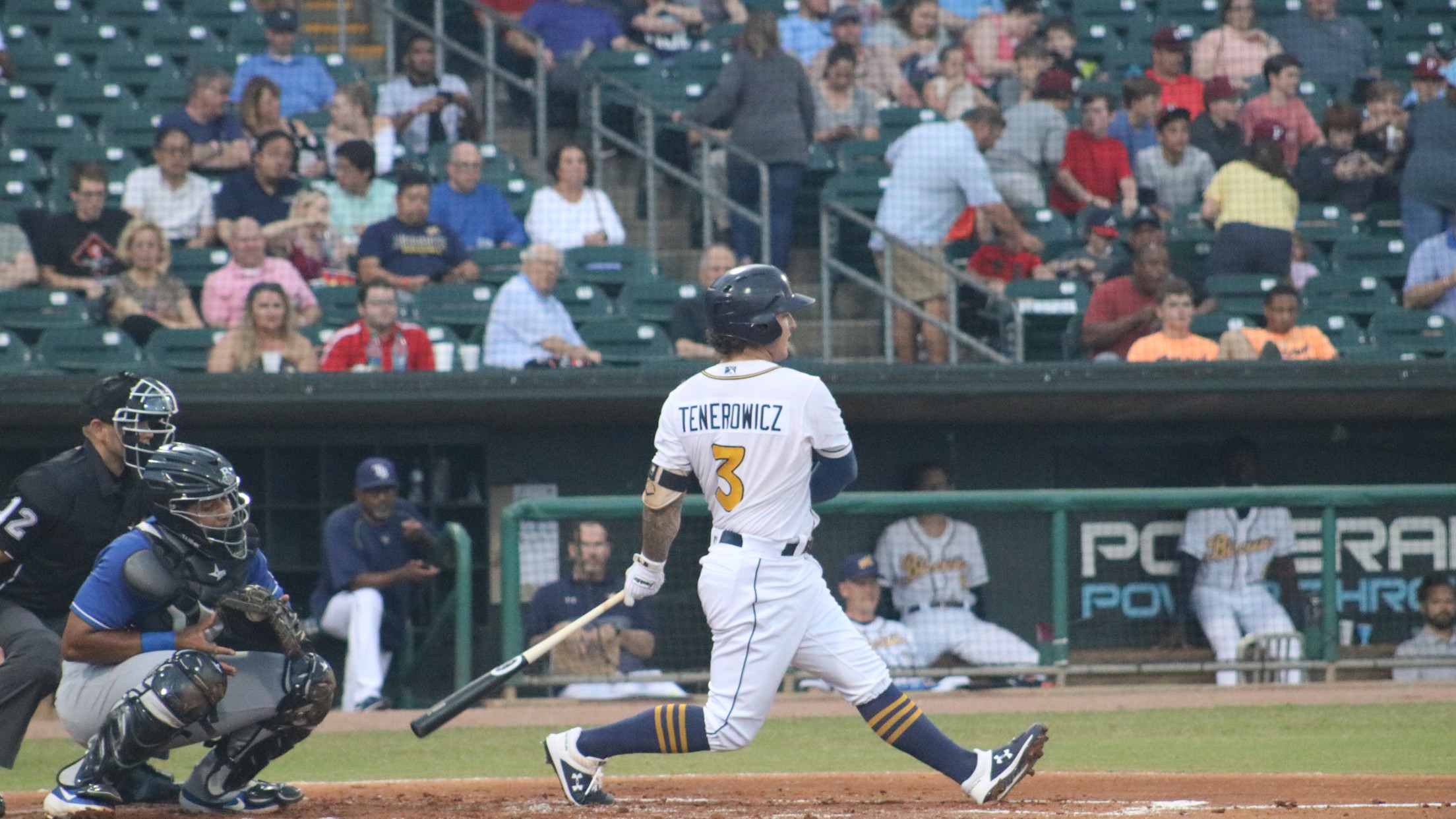 MONTGOMERY, Ala.. - The Biscuits (23-13) matched a season-high scoring six runs in the first inning and eased past the Mississippi Braves (17-18), 9-3, on Sunday afternoon at Riverwalk Stadium.Mississippi starter Joey Wentz (1-2) faced just six batters in the first inning and retired none of them, surrendering all six
MONTGOMERY, Ala.. - The Biscuits (23-13) matched a season-high scoring six runs in the first inning and eased past the Mississippi Braves (17-18), 9-3, on Sunday afternoon at Riverwalk Stadium.
Mississippi starter Joey Wentz (1-2) faced just six batters in the first inning and retired none of them, surrendering all six runs on three hits and three walks before exiting the game. The Biscuits drew first blood on a bases-loaded walk to Tristan Gray, and then added to that 1-0 lead thanks to a two-run double off the bat of Lucius Fox.
Robbie Tenerowicz added a two-run double and Brendan McKay an RBI-single to cap off the six-spot, and that's all the Biscuits would need on bullpen day as Matt Krook, Blake Bivens (2-0), Dalton Moats, and Ivan Pelaez allowed a combined three runs on nine hits to seal Montgomery's fourth-straight victory.
Tenerowicz would tack on an RBI-single in the second, and David Rodríguez his first home run of the season in the fifth. Kevin Padlo just missed out on his second homer in the seventh, but settled for an RBI-double.
The Biscuits will try to tie a season-high with a fifth-straight win on Monday morning when it will be Grand Slam School Day at Riverwalk Stadium. Riley O'Brien (0-1) will take on Tucker Davidson (0-1) at 10:35 AM.
The home stand will also Biscuit Appreciation Day featuring an Over Mitt Giveaway on Tuesday, May 14.