Biscuits Rain on M-Braves' Parade, 4-3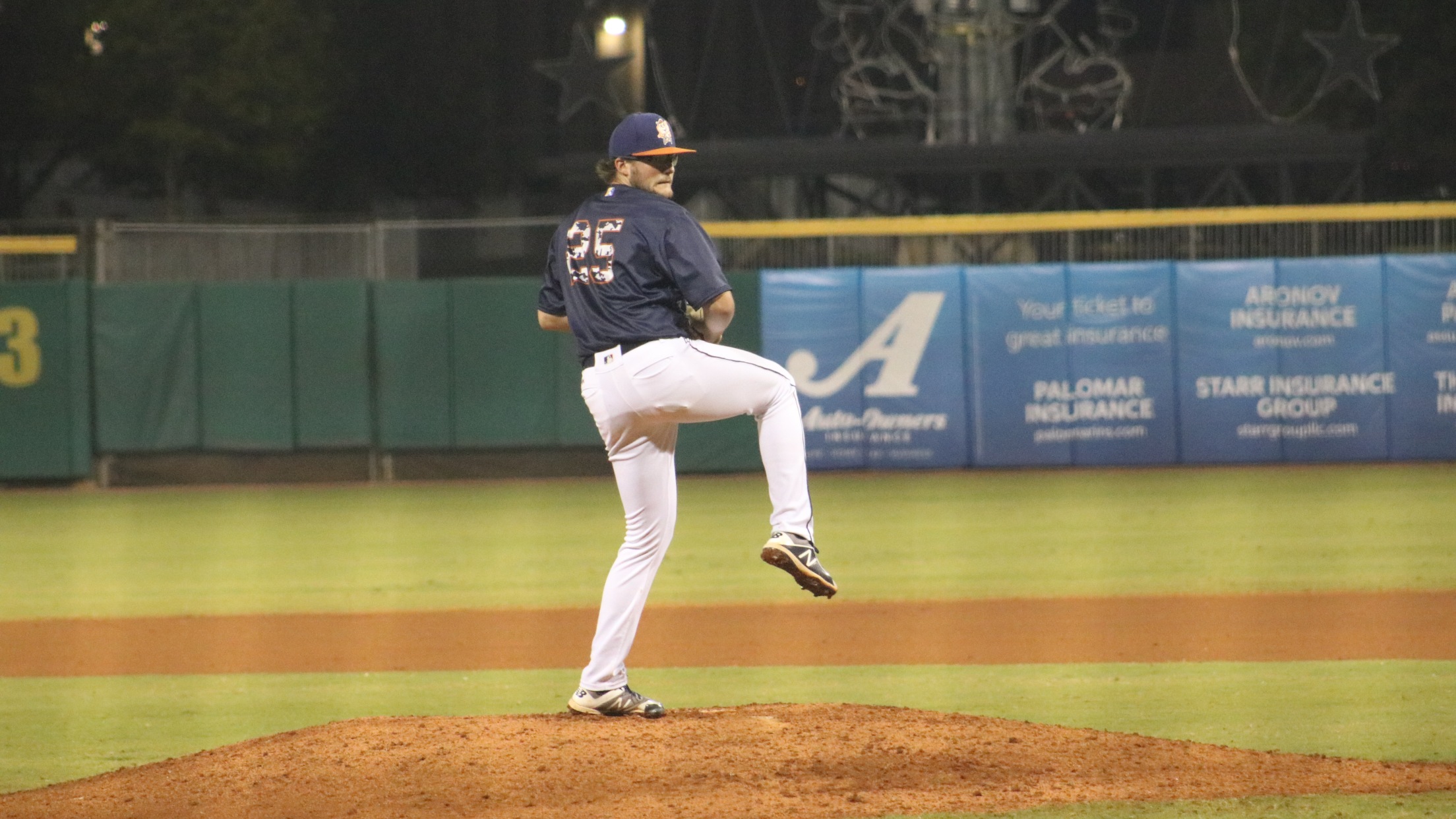 MONTGOMERY, Ala.. - Despite a three-run deficit and a rain delay in the business innings, the Biscuits (22-13) came from behind to stun the Mississippi Braves (17-17), 4-3, in their series opener on Saturday night at Riverwalk Stadium.Tyler Zombro opened, and despite allowing a lead-off triple to Braves number eight
MONTGOMERY, Ala.. - Despite a three-run deficit and a rain delay in the business innings, the Biscuits (22-13) came from behind to stun the Mississippi Braves (17-17), 4-3, in their series opener on Saturday night at Riverwalk Stadium.
Tyler Zombro opened, and despite allowing a lead-off triple to Braves number eight Drew Waters in the first, the righty got some help from his third baseman Tristan Gray, who turned a 5U-3 double play to end the threat. Zombro threw two scoreless innings before handing the reigns to Josh Fleming (4-2)
Patrick Weigel pitched 3.1 scoreless innings on the other side before yielding to Jeremy Walker, but the Biscuits could muster only two Rene Pinto singles through the first six innings. The M-Braves took the lead in the fourth thanks to an Andy Wilkins sac fly and a solo homer by Ryan Casteel to make it 2-0. Alejandro Salazar would stroke his first longball of the season off Fleming in fifth, and Mississippi was up 3-0 midway through seven.
It started to rain in the bottom of the seventh, and for whatever reason that got the Biscuits bats going as Josh Lowe led off with a single and then Dalton Kelly doubled. Jesús Sánchez then squibbed an RBI-single past M-Braves third baseman Luis Valenzuela to get the Biscuits on the board before a Tristan Gray bunt led to the second Montgomery run after errors by Walker and Valenzuela.
With the score 3-2, and the rain still tumbling out of the sky, Lucius Fox then lined a RBI-single into right to tie the game, and a Brett Sullivan RBI-groundout handed the Biscuits the lead for good, capping off a four-run inning.
Phoenix Sanders worked out of a pair of jams (as well as a brief 14-minute rain delay) in the eighth and ninth, thanks to more heads up defense behind him, and earned his third save as the Biscuits won their third-straight game.
The Butter and Blue will try to make it four-consecutive wins on Mother's Day Sunday when it will be a Biscuits bullpen day against Joey Wentz (1-1) of Mississippi at 2:05 PM CT. Sunday will also feature a Stemless Wine Glass Giveaway presented by Filet & Vine.
The home stand will also include the third and final Grand Slam School Day of 2019 on Monday, May 13; and Biscuit Appreciation Day featuring an Over Mitt Giveaway on Tuesday, May 14.