Biscuits Slip Past Shuckers, 6-5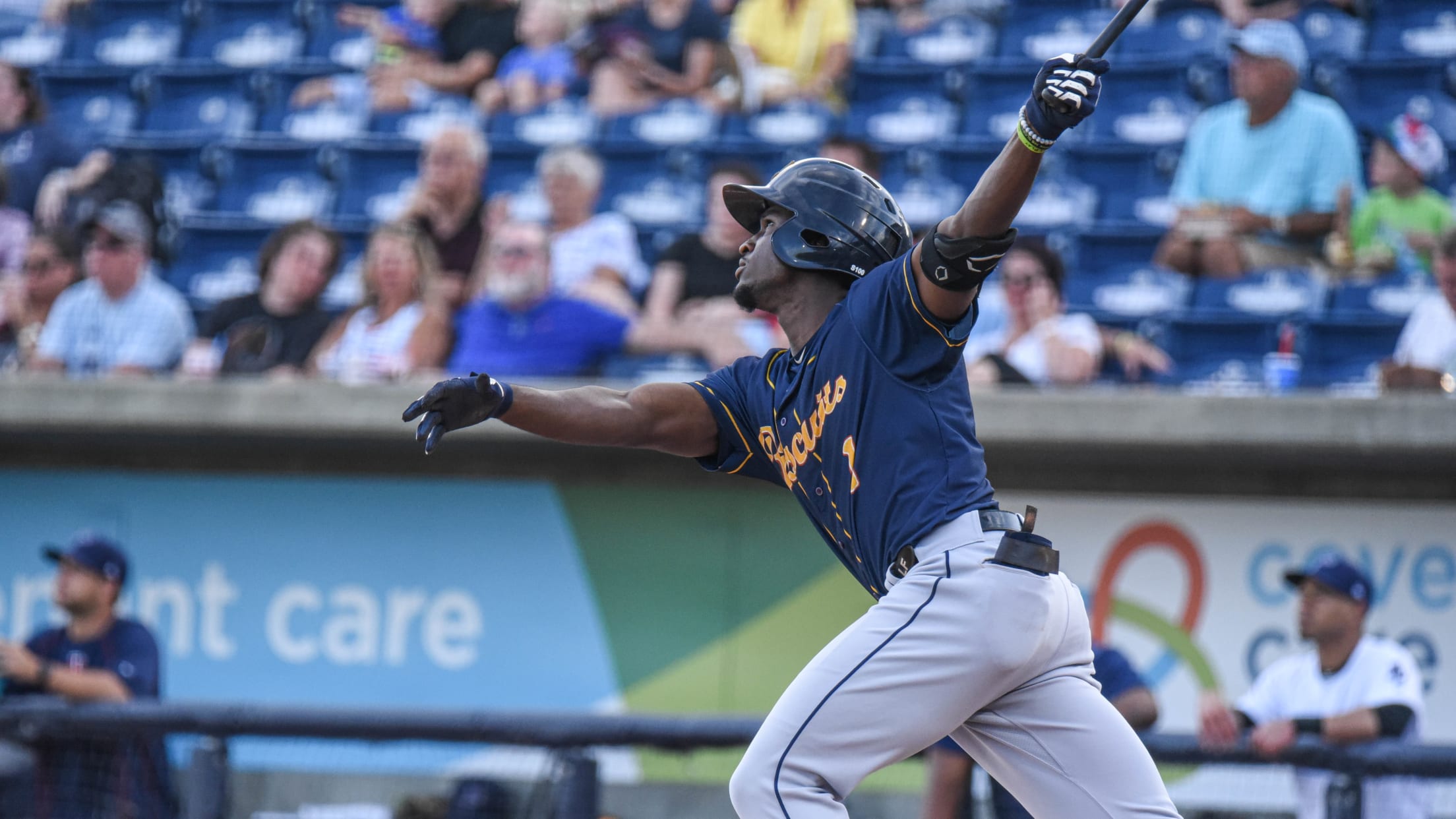 MONTGOMERY, Ala. - The Biscuits (84-45) rallied from a 2-0 deficit and defeated the Biloxi Shuckers (76-52), 6-5, on Wednesday night at Riverwalk Stadium.Shane McClanahan was making his Riverwalk Stadium debut and third start for the Biscuits, and after working a scoreless first inning, the southpaw surrendered a sac fly
MONTGOMERY, Ala. - The Biscuits (84-45) rallied from a 2-0 deficit and defeated the Biloxi Shuckers (76-52), 6-5, on Wednesday night at Riverwalk Stadium.
Shane McClanahan was making his Riverwalk Stadium debut and third start for the Biscuits, and after working a scoreless first inning, the southpaw surrendered a sac fly to Joantgel Segovia in the second to put the Shuckers ahead 1-0. The lead was the Shuckers first of the series, and first in over 28 innings.
Drew Rasmussen was on the other side for Biloxi, and the former Tampa Bay Rays draft pick dominated the Biscuits through three shutout innings, striking out four, and allowing just one hit and one walk, while preserving the 1-0 advantage.
The Shuckers would add to their lead with a solo homer off the bat of Alexander Alvarez in the fifth, before the Biscuits responded with a run of their own on an opposite-field RBI-double by Miles Mastrobuoni to get the Butter and Blue on the board at 2-1.
The Biscuits still trailed by one entering the sixth when Brett Sullivan walked and then Tristan Gray bashed a two-run homer to give Montgomery their first lead of the game at 3-2. Gray now has eight home runs and 20 RBIs in 17 August games.
The Shuckers would tie the game in the top of the seventh with a Jake Gatewood RBI-double, before Lucius Fox untied it at 4-3 with an RBI-single in the bottom of the seventh. Vidal Brujan's sac fly made it 5-3 and then a wild pitch thrown behind Sullivan by Johan Belisario (9-2) made it 6-3.
In the eighth, Ivan Pelaez (3-2) served up a solo homer to Ryan Aguilar to make it 6-4. Pelaez then threw his next pitch over the head of Alvarez, which led to a benches-clearing brawl that saw both Pelaez and Alvarez thrown out of the game.
After things settled down, Cooper Hummel made it a one-run contest at 6-5 with an RBI-triple off Tyler Zombro. But the right-hander would strike out Dylan Thomas to end the eighth with Hummel stranded at third, and then rung up Segovia in a scoreless ninth to seal the win and his 11th save.
The Biscuits, who have now won five in a row and nine of their last 10, will go for the sweep on Thursday when Kenny Rosenberg (11-4) takes on Alec Bettinger (5-7) at 6:35 PM CT on Wrestling Night featuring a T-Shirt Giveaway.