M-Braves Walk Off Biscuits, 1-0 (10)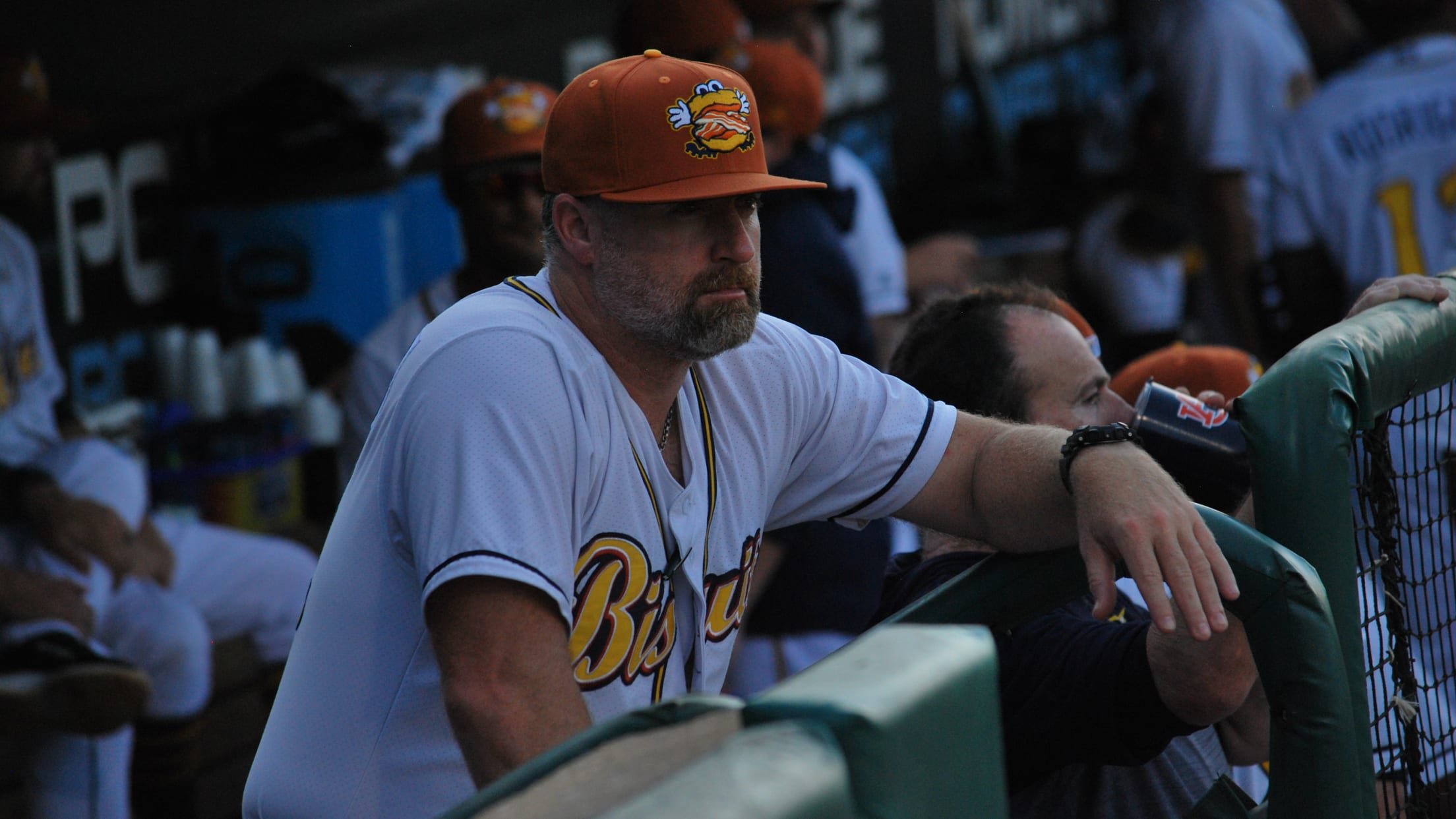 PEARL, Mis. – The Biscuits (8-14) played their first extra-inning game of 2021, but lost to the Mississippi Braves (11-12) in heartbreaking fashion, 1-0 in 10 innings, on Saturday night at Trustmark Park. Nathan Witt opened for the first time as a Biscuit, and the right-hander was effective, retiring the
PEARL, Mis. – The Biscuits (8-14) played their first extra-inning game of 2021, but lost to the Mississippi Braves (11-12) in heartbreaking fashion, 1-0 in 10 innings, on Saturday night at Trustmark Park.
Nathan Witt opened for the first time as a Biscuit, and the right-hander was effective, retiring the first three Mississippi batters in order. Michael Plassmeyer then came on as the bulk guy, and struck out the side in the second—all looking. Plassmeyer also struck out the side in the fourth and ended up with a season-high eight punchouts over five innings of work in what was by far his most impressive outing of the season.
Mississippi starter A.J. Puckett went 5.2 scoreless innings on the other side, scattering just a couple of singles to Jim Haley and Jake Palomaki, and three of walks before handing things over to Matt Withrow. Withrow pitched 3.1 scoreless innings, and the Biscuits relief tandem of Alex Valverde and Ivan Pelaez (1-2) pushed the game to extra innings for Montgomery.
The Biscuits loaded the bases with one out in the top of the 10th against Will Latcham (1-1) but Ford Proctor grounded into a 4-6-3 double play to end the threat. In the bottom of the ninth, Pelaez was back on, and after a flyout to center moved the ghost man Jacob Pearson to third, Jalen Miller stepped up and delivered a walk-off sacrifice fly on a lineout to Garrett Whitley in left field.
The Biscuits will try to bounce back against the M-Braves in Sunday's series finale when RHP Tobias Myers (1-1) takes on RHP Jose Rodriguez at 6:05 PM CT.
The Biscuits will be back at Riverwalk Stadium to open up a 12-game home stand on June 1 beginning with a six-game series against the Biloxi Shuckers on a Golden Biscuits Tuesday. The rest of the series against the Shuckers includes a Military Wednesday presented by WOW! on Wednesday, June 2; A Hey Butter Butter T-Shirt Giveaway presented by Whataburger on Thursday June 3; A Chicken & Baker Bobblehead Giveaway presented by Capital Trailways on Friday June 4; 90s Night with MAX Fireworks on Saturday June 5; and a Rays Day Poster.