Wahoos Best Biscuits, 7-3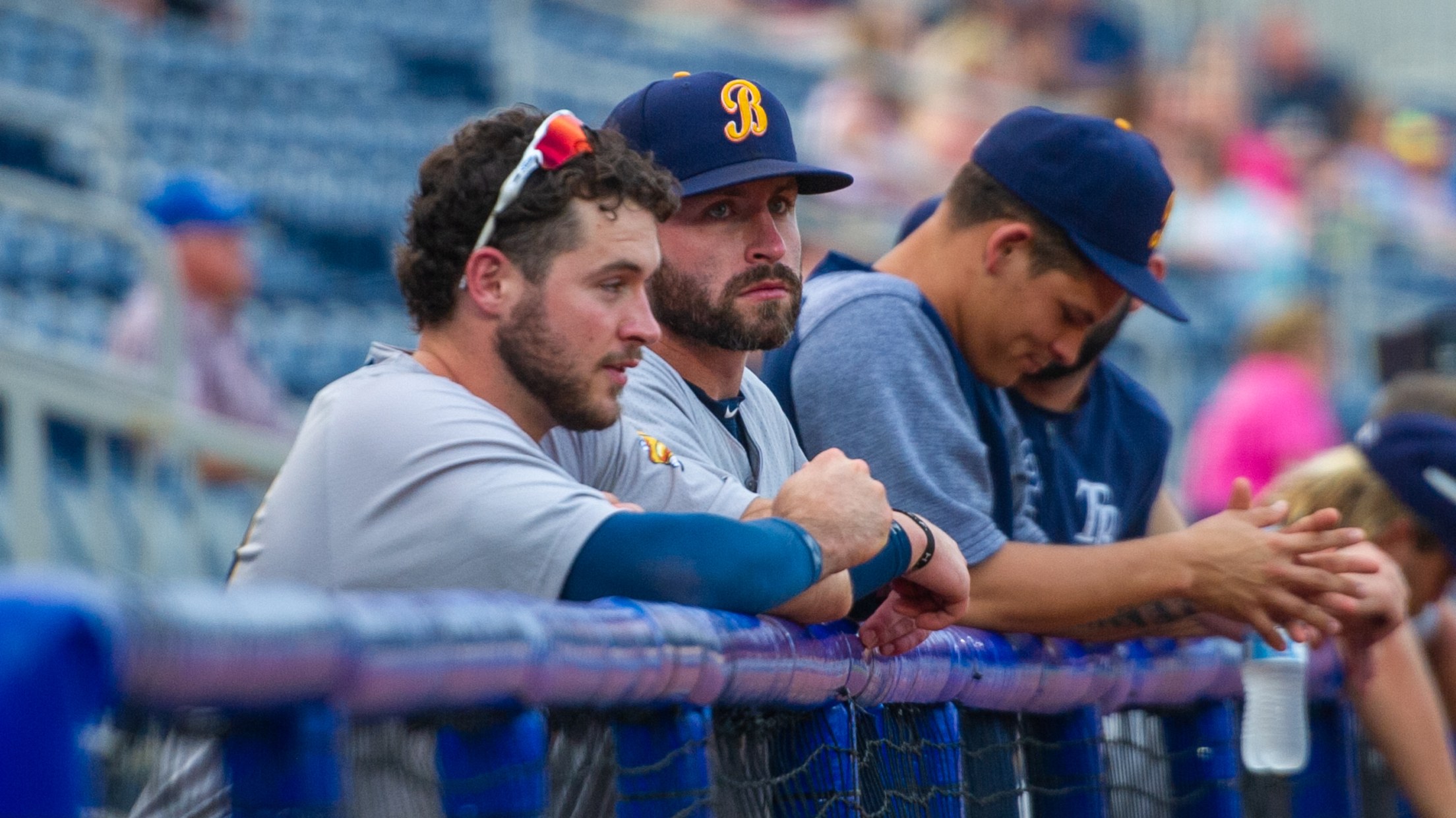 MONTGOMERY, Ala. –The Biscuits (34-30) allowed four runs in the ninth and saw their season-high seven-game winning streak come to an end in a 7-3 loss to the Pensacola Blue Wahoos (37-31) on Wednesday night at Riverwalk Stadium. Jayden Murray made his Double-A debut for the Biscuits, and after getting
MONTGOMERY, Ala. –The Biscuits (34-30) allowed four runs in the ninth and saw their season-high seven-game winning streak come to an end in a 7-3 loss to the Pensacola Blue Wahoos (37-31) on Wednesday night at Riverwalk Stadium.
Jayden Murray made his Double-A debut for the Biscuits, and after getting Demetrius Sims to line-out to first on the first pitch of the game, the right-hander allowed a solo home run to JJ Bleday to put the Wahoos ahead, 1-0.
Max Meyer was on the other side for the Blue Wahoos and the righty retired the first two batters before allowing a two-out single to Jonathan Aranda. Ruben Cardenas then stroked an RBI-triple to right-center to tie the game at one. After a walk to Cal Stevenson, Cardenas would eventually score on an error by Wahoos second baseman Devin Hairston to put the Biscuits in front, 2-1.
Murray struck out six batters over four innings, but allowed a solo home run to Peyton Burdick in the top of the fourth, which tied the game at two. Murray would go 4.2 innings before Cristofer Ogando came on and struck out Bleday to end the top of the fifth.
In the bottom of the fifth, Garrett Whitley scorched a solo homer to straightaway center and the Biscuits were back up 3-2. Ogando struck out the side in the top of the sixth, but also walked Burdick, who then stole second and third, and came in to score on an Ogando wild pitch to tie the game back up at three.
In the top of the ninth, the Wahoos got a mammoth two-run homer from J.D. Osborne off Alex Valverde (2-2) to make it a 5-3 game. And then a couple of errors brought the next two runs home to make it 7-3, before Alexander Guillen wrapped things up with a scoreless ninth.
The Biscuits will try to bounce back on Thursday when Easton McGee (0-0) faces Jake Eder (3-3) on a T-Shirt Giveaway Night at 6:35 PM CT.
The rest of the series will include a Comic Book Themed Jersey Auction on Friday, July 23; Christmas in July with MAX Fireworks on Saturday, July 24; And Lil' Crumbs Kids Club presented by Go Fish Alabama & Bark in the Park on Sunday, July 25.