Wahoos Blank Biscuits, 2-0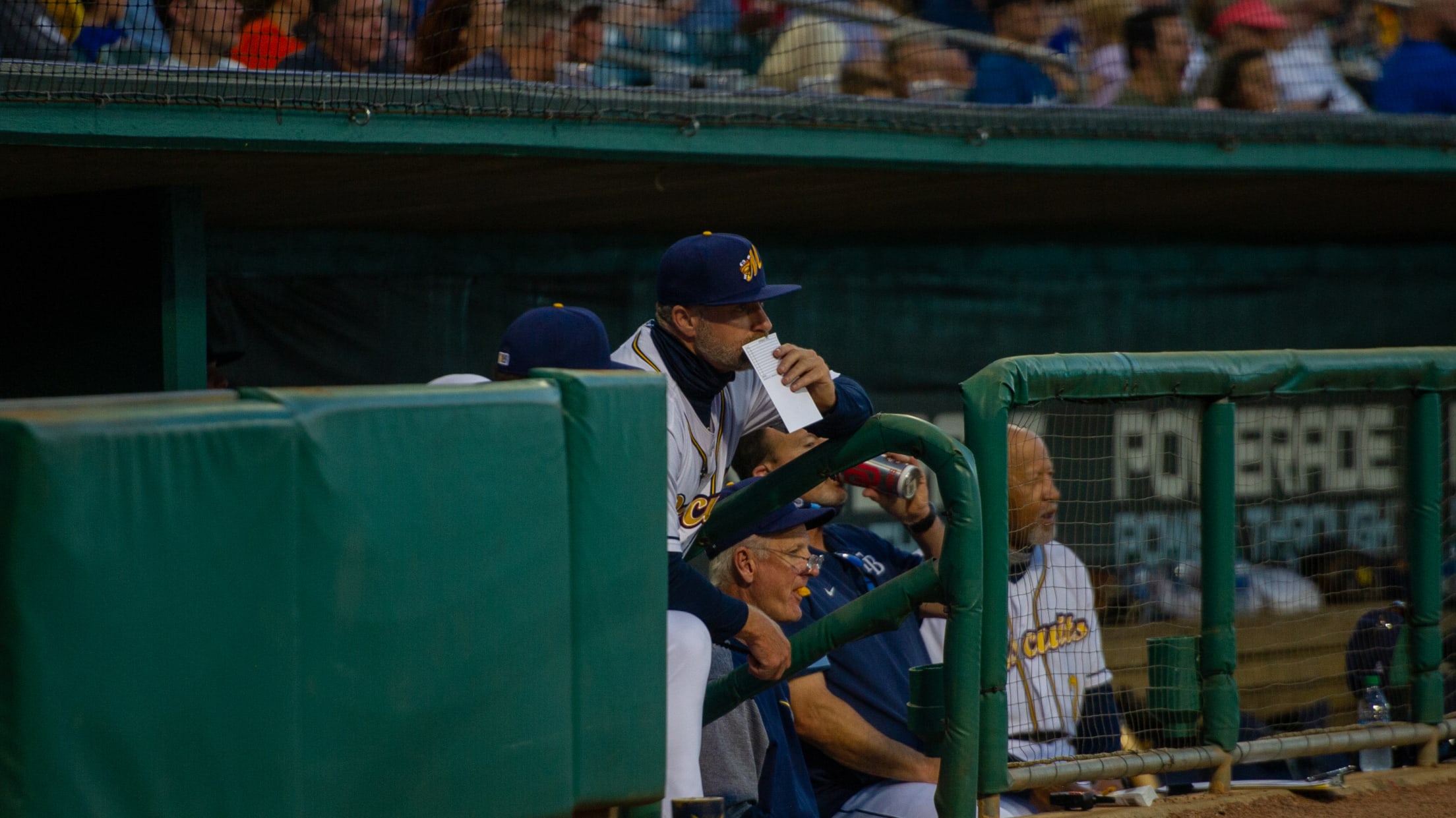 MONTGOMERY, Ala. – The Biscuits (56-50) were shut out for the sixth time this season in a 2-0 loss Pensacola Blue Wahoos (53-49) on Saturday night at Riverwalk Stadium. The Biscuits still remain in second place in the Double-A with 13 games to play in the regular season. Alex Valverde
MONTGOMERY, Ala. – The Biscuits (56-50) were shut out for the sixth time this season in a 2-0 loss Pensacola Blue Wahoos (53-49) on Saturday night at Riverwalk Stadium. The Biscuits still remain in second place in the Double-A with 13 games to play in the regular season.
Alex Valverde (2-4) made his eighth start of the season for the Biscuits, and the right-hander surrendered a towering solo home run to right to Kameron Misner on the second pitch of the game to make it 1-0 Pensacola early. The Biscuits got a couple runners on in the bottom of the first inning, but could not score as Ford Proctor grounded into an inning-ending 6-3-2 double play.
Valverde would settle down in the top of the second by striking out the side, getting Riley Mahan, Brian Navarreto, and Demetrius Sims—all swinging. The Biscuits loaded the bases against Pensacola starter Jeff Lindgren (5-8) on a Niko Hulsizer infield single and a couple of walks, but did not score. The Wahoos doubled their lead to 2-0 on a Valverde wild pitch in the top of the third.
Valverde went five innings, striking out six, but Lindgren did not allow a run over five innings on the other side. Cody Carroll came on for Lindgren and worked a scoreless bottom of the sixth, striking out a pair, after Chris Gau did the same for Valverde in the top of the sixth.
Justin Sterner came on for Gau and spun a scoreless top of the seventh, and then a scoreless top of the eighth. Carroll struck out his third batter in a one-two-three bottom of the seventh. Matt Pobereyko came on for Carroll in the bottom of the eighth and struck out the side, and then Colton Hock closed things out with a scoreless bottom of the ninth.
The Biscuits will try to rebound and split the series against the Wahoos in Sunday's finale when Jack Labosky (0-4) goes against Antonio Velez (1-0) with Lil' Crumbs Kids Club presented by Go Fish Alabama & Bark in the Park at 3:33 PM CT.