Fireflies Stunned 10-1 on Princess Knight
Columbia allows 10 unanswered runs to close out Saturday's contest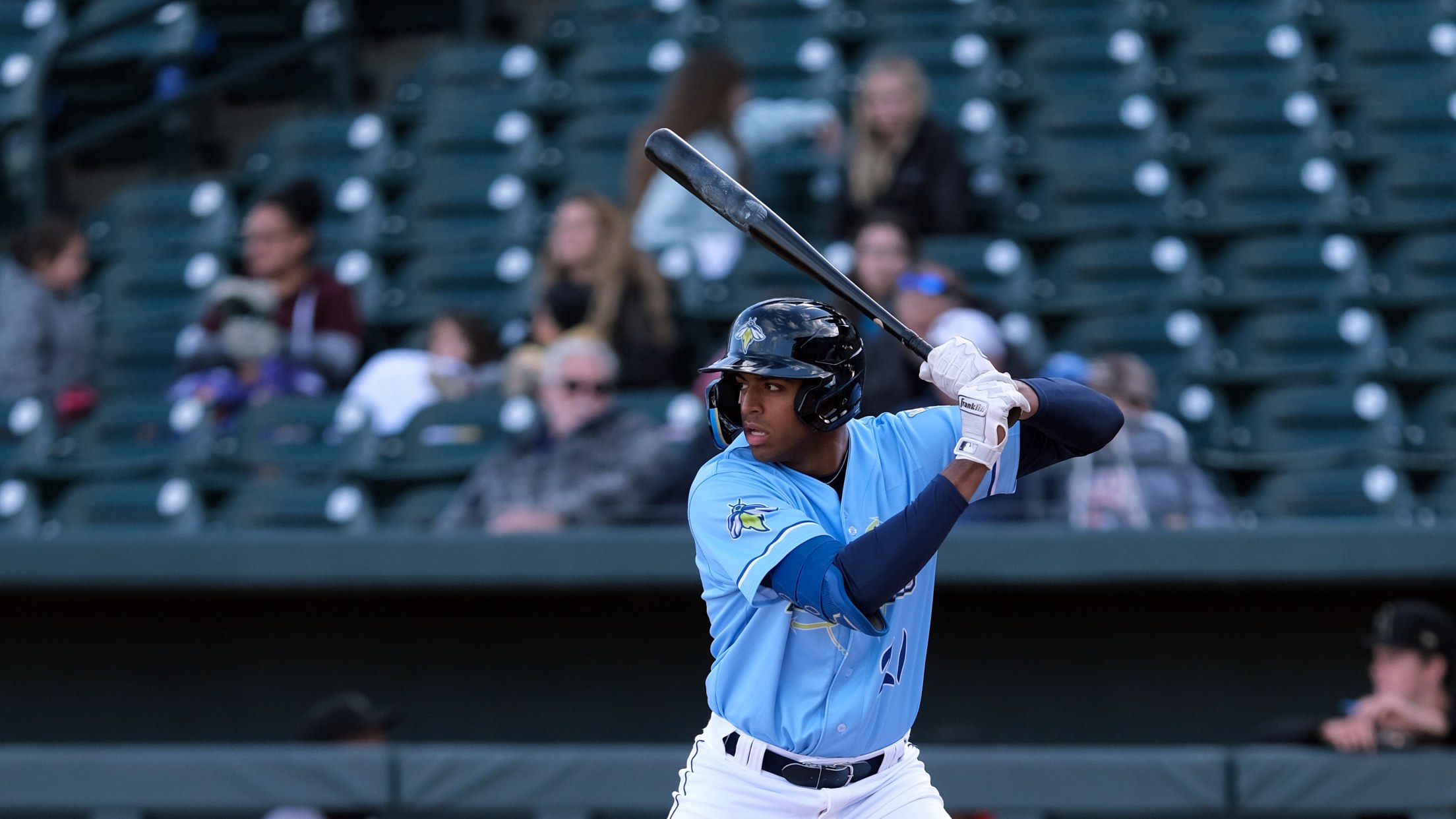 COLUMBIA, SC – The Columbia Fireflies didn't have an answer for the Down East Wood Ducks on Princess Knight, as the Wood Ducks scored 10 unanswered runs beginning in the second in a 10-1 loss at Segra Park Saturday. After the second, it was all Wood Ducks (7-7). The Fireflies'
COLUMBIA, SC – The Columbia Fireflies didn't have an answer for the Down East Wood Ducks on Princess Knight, as the Wood Ducks scored 10 unanswered runs beginning in the second in a 10-1 loss at Segra Park Saturday.
After the second, it was all Wood Ducks (7-7). The Fireflies' (5-9) starter Wander Arias (L, 0-2) hit a batter, walked two and allowed four hits in the second to allow four runs to score. The big play was a bases-clearing triple from Jose Acosta that pointed to Down East's 4-1 lead after a pair of innings.
The Wood Ducks added three more in the fourth with Shane Connolly on the mound and three in the eighth off Isaiah Henry to point to the 10-1 loss.
River Town kept his hot streak alive with a double in the seventh. He has an extra-base hit in each of the three games he has played in the series.
The Fireflies started the scoring in the first. After Omar Hernandez legged out an infield single, Erick Peña was able to drive him in with a base knock to right field to put Columbia in front 1-0.
The series between Columbia and Down East continues at Segra Park tomorrow. RHP Ben Hernandez (0-0, 3.52 ERA) gets the ball for Columbia and Down East counters with RHP Winston Santoas (0-0, 5.63 ERA).
The Fireflies close out their series with the Down East Wood Ducks with Sunday Funday at Segra Park tomorrow at 5:05 pm. Prior to the game, a few players will be available for an autograph session from 4-4:15 pm and following the game, kids can run the bases. Tickets are available at FirefliesTickets.com.