Brooklyn Bullpen Baffles Blue Rocks in 3-2 Win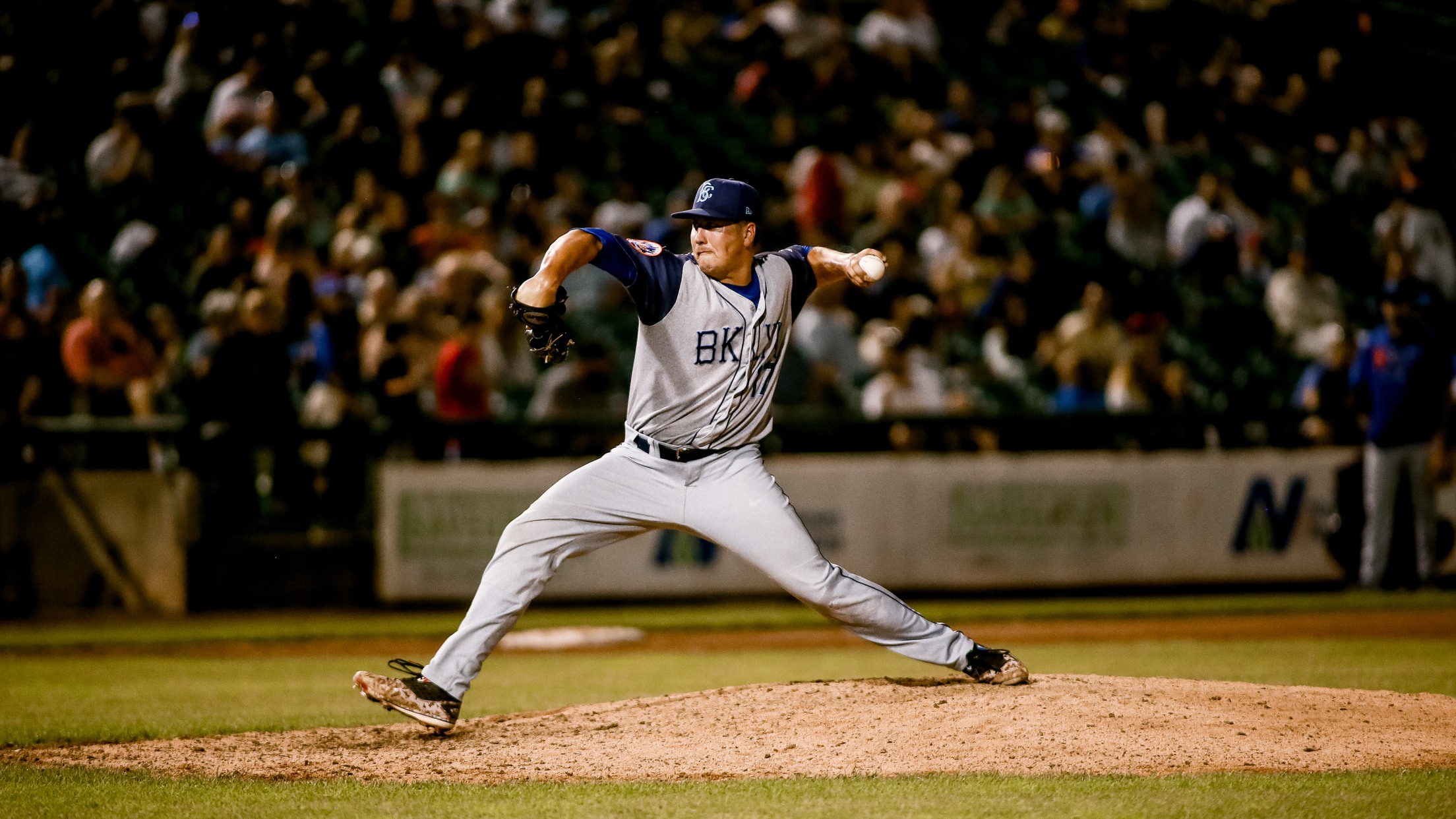 BOX SCORE Win – Lavender (1-0) Loss – Stainbrook (2-3) Save – Tavarez (4) Home Run – None Time of Game – 2:56 Wilmington, DE (June 16, 2022) – The Cyclones defeated the Wilmington Blue Rocks by the score of 3-2 in a thriller on Thursday night. In the bottom
Win – Lavender (1-0)
*Loss – *Stainbrook (2-3)
*Save – *Tavarez (4)
Home Run – None
Time of Game – 2:56
Wilmington, DE (June 16, 2022) – The Cyclones defeated the Wilmington Blue Rocks by the score of 3-2 in a thriller on Thursday night. In the bottom of the ninth, Brooklyn erased Cole Daily at the plate when he tried to score all the way from second base on a wild pitch and Sammy Tavarez was able to slam the door to close out the Brooklyn victory.
LHP Nathan Lavender (1-0) tossed 4.0 shutout innings out of the bullpen to collect his first win of the season for Brooklyn in relief RHP Mike Vasil who made the start.
Vasil struggled with his control on Thursday, walking five over his 3.2 innings of work. Wilmington took advantage of the wildness early as Darren Baker walked to lead off the bottom of the first, stole second and advanced to third on a wild pitch. Yasel Antuna then lofted a sac fly to center field to plate Baker with the first run of the game.
The teams would trade zeroes in the second and third before Brooklyn jumped ahead in the top of the fourth. Joe Suozzi started the threat with a leadoff walk, stole second and advanced to third on a throwing error to put a runner on third with just one out. Nic Gaddis then walked to put runners on the corners and Shervyen Newton took advantage with an RBI single to knot things up. Matt Rudick and Justin Guerrera each followed with RBI singles of their own to give Brooklyn a 3-1 lead.
Wilmington answered quickly, scoring a run in the bottom of the frame when Mike Vasil walked Darren Baker with the bases loaded to force home a run, but Nathan Lavender got Jose Sanchez to ground out with the bases loaded to end the threat and keep the Cyclones on top, 3-2.
That would be the final score, but there was still plenty of action culminating in the bottom of the 9th. Cole Daily walked to lead off the frame against Sammy Tavarez and after Darren Baker lined out for the first out of the frame, Daily stole second. With Jose Sanchez batting, the tall righthander uncorked a wild pitch that Brooklyn catcher Nic Gaddis had trouble tracking down. The wild pitch allowed Daily to reach third comfortably while Gaddis was still on searching for the errant pitch. Daily broke for home just before Gaddis tracked down the pitch and made the relay to Sammy Taverez, covering the plate, to get Daily by a comfortable margin at home. Taverez then struck out Sanchez to end the game.