Seven-Run Sixth Snaps Fireflies Streak
Fireflies fall to Pelicans 11-3 Wednesday at Segra Park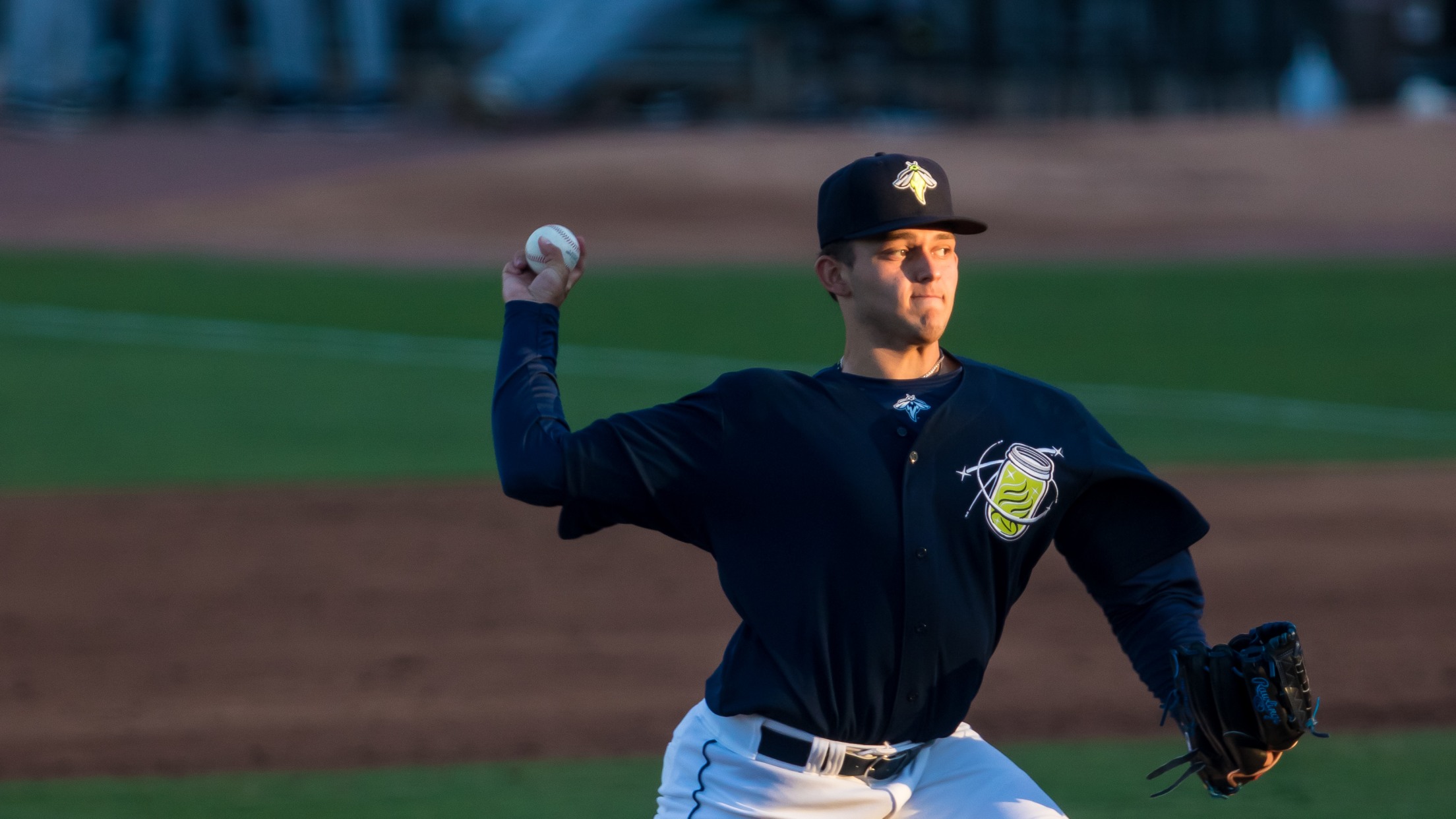 COLUMBIA, SC – After a fantastic start from Ben Hernandez, the Fireflies couldn't hold onto the lead, as the bullpen allowed nine runs to score in an 11-3 loss to the Myrtle Beacch Pelicans at Segra Park Wednesday evening. Delvin Capellan (L, 2-3) was the first arm out of the
COLUMBIA, SC – After a fantastic start from Ben Hernandez, the Fireflies couldn't hold onto the lead, as the bullpen allowed nine runs to score in an 11-3 loss to the Myrtle Beacch Pelicans at Segra Park Wednesday evening.
Delvin Capellan (L, 2-3) was the first arm out of the pen in the sixth inning, and he didn't make it long, recording one out while facing nine batters. He would allow seven runs to score off six hits and a pair of walks before Matt Stil entered the game. All-in-all, Myrtle Beach (6-5) saw 13 batters come to the dish in the sixth and left them loaded at the end of the inning, but the damage was done as they led 9-3 following the frame.
The Pelicans added another pair of runs in the eighth on an Ezequiel Pagan single that scored Juan Mora and Kevin Made. Pagan raked Wednesday evening, going 3-4 with a homer and four RBI.
For the second-consecutive game, the Fireflies (9-2) edged ahead in the third inning thanks to a two-run homer. Today, it was River Town's 10th homer of the season that scored Omar Florentino, giving Columbia a 3-1 lead. Town now is top-10 in the Carolina League in on-base percentage and homers this season.
Ben Hernandez had one of his best starts of the season. He tied a season-best with five innings of work, fanning three Pelicans while allowing only a pair of hits and two earned runs.
The Fireflies struck first in the bottom of the first frame. Daniel Vazquez sliced a one out single to right and made it to third on a throwing error later in the inning. That allowed Carter Jensen to hit a sacrifice fly to left to put the Fireflies in front 1-0.
The Pelicans were able to answer in the next half inning. Designated hitter Ezequiel Pagan smacked his seventh homer of the season to tie the game 1-1 in the top of the second.
Columbia continues their series with the Myrtle Beach Pelicans tomorrow night at Segra Park at 7:05 pm. RHP Shane Panzini (0-1, 3.57 ERA) toes the rubber for Columbia and southpaw Luke Little (1-3, 3.51 ERA) counters for Myrtle Beach.
Tomorrow is a Budweiser Thirsty Thursday at Segra Park. All draft beers and fountain sodas are half-priced and 12 oz cans of Bud Light are $2 at concessions stands. Tickets are available at FirefliesTickets.com.