Three Homers Lead Fireflies Back to Win Column
Columbia bounces back with 7-4 win over Wood Ducks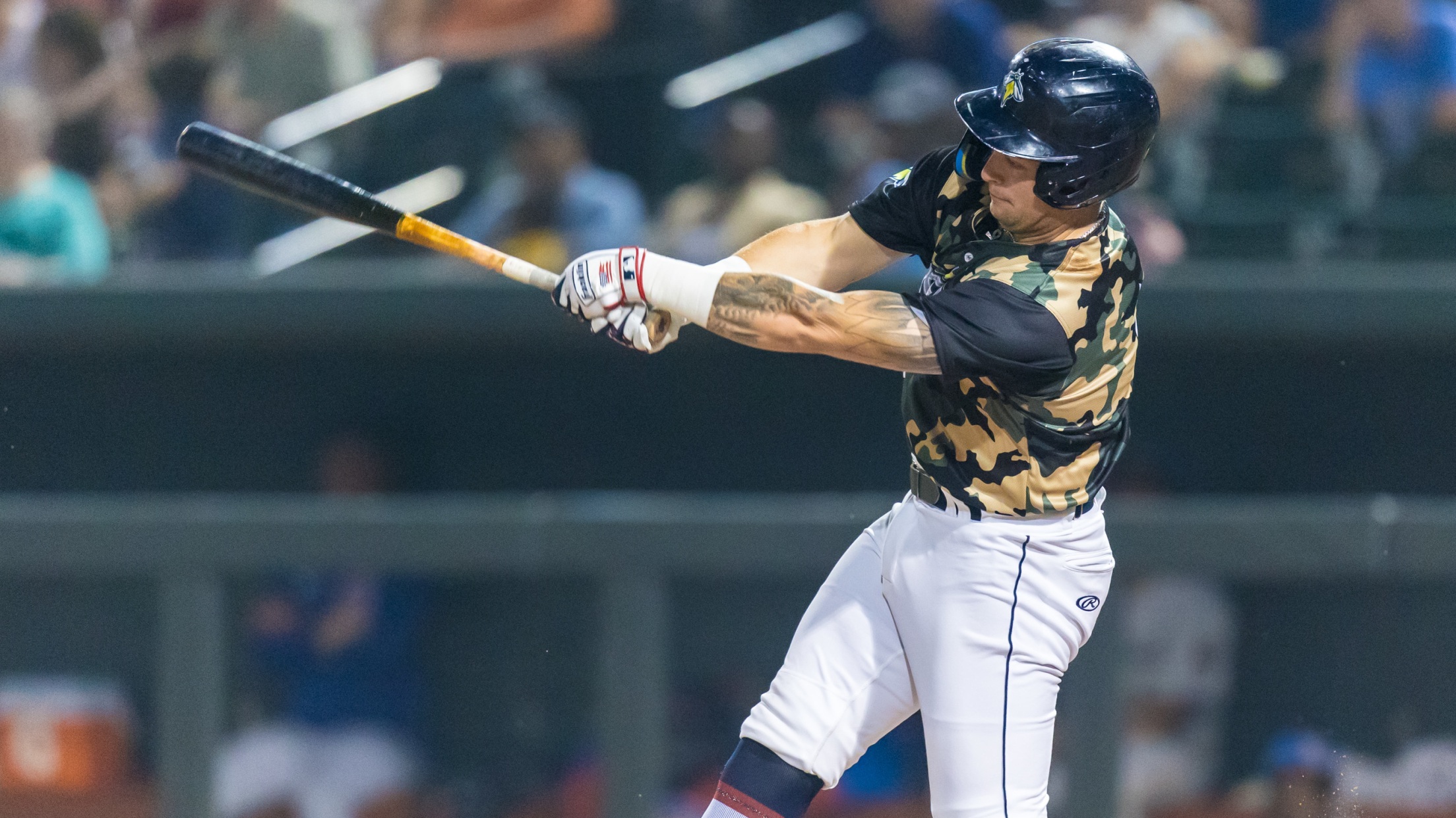 COLUMBIA, SC – The Fireflies used three homers to edge ahead of the Down East Wood Ducks 7-4in a day game at Grainger Stadium Wednesday afternoon. Jaswel De Los Santos got things rolling in his first start since returning from Arizona. The outfielder smashed Columbia's third lead-off homer of the
COLUMBIA, SC – The Fireflies used three homers to edge ahead of the Down East Wood Ducks 7-4in a day game at Grainger Stadium Wednesday afternoon.
Jaswel De Los Santos got things rolling in his first start since returning from Arizona. The outfielder smashed Columbia's third lead-off homer of the 2022 campaign to push Columbia in front 1-0. Next, it was a two-run homer from River Town. The blast was his team-leading 11th homer of the season, which pushed Columbia in front 4-2 in the top of the sixth. Carter Jensen lifted the Fireflies in front for good with his 10th round-tripper of the season, a three-run shot that put Columbia in front 7-4.
Town's homer stretched his on-base streak to 27 games. The stretch is the fifth-longest active streak in Minor League Baseball and Town is chasing Jeremy Vazquez for the longest on-base streak in franchise history. Vazquez reached safely in 28-consecutive games during the 2018 season.
Columbia also scored a run in the first when Town grounded out to plate Omar Hernandez, which put the Fireflies in front 2-0.
Erick Peña also had a ground out RBI, scoring Enrique Valdez in the top of the eighth to score Columbia's final run.
The Fireflies did the bulk of their damage off Down East's bullpen. Jose Corniell (L, 1-4) allowed six runs, all of which were earned, in 2.1 innings of relief after Emiliano Teodo spun five frames, allowing just a single earned run.
The Fireflies got another strong start out of Shane Panzini. The righty didn't allow a hit until the third inning and finished the game with four innings of work, allowing a pair of runs and wringing up a handful of Wood Ducks batters before handing the ball to the pen. Heribert Garcia (W, 7-3) earned his team-leading seventh victory, spinning four frames, allowing three runs before Luis Barroso (S, 6) earned the save after a 1-2-3 bottom of the ninth.
The Fireflies continue their series with the Down East Wood Ducks tomorrow night at 7 pm at Grainger Stadium. RHP Luinder Avila (5-6, 4.76 ERA) takes the slab for Columbia and Down East sends RHP Ryan Garcia (0-0, 1.76 ERA) to the bump.
Columbia heads home July 22-24 after the All-Star Break for a weekend series. The Fireflies will have a t-shirt giveaway, a fireworks show and will host Night Under the Big Top, bringing the circus lifestyle to Segra Park. Saturday's game caps off with the Fireflies shooting a man out of a cannon on the field prior to a Fireworks show! For tickets, visit FirefliesTickets.com.