Eighth is Enough!  BKLYN Rallies for 11-7 Win over HV
Alvarez hits solo homer to center, Peroza adds three-run shot to left
WAPPINGERS FALLS, NY (August 18, 2021) – The Brooklyn Cyclones snapped their six-game losing streak in dramatic fashion on Wednesday evening as a seven-run rally in the top of the 8th propelled them to an 11-7 win over the Hudson Valley Renegades. Win: Parsons (2-1) | Loss: Correa (0-2) Cyclones
WAPPINGERS FALLS, NY (August 18, 2021) – The Brooklyn Cyclones snapped their six-game losing streak in dramatic fashion on Wednesday evening as a seven-run rally in the top of the 8th propelled them to an 11-7 win over the Hudson Valley Renegades.
Win: Parsons (2-1) | Loss: Correa (0-2)
Cyclones HR: Alvarez (16) Peroza (1), Vasquez (7)
Attn: 3,041
Box Score I * Play-by-Play*
KEY PLAYS
Down 7-4 into the top of the eighth, the Cyclones ripped off their largest inning output of the year, scoring seven runs...After Luis Gonzalez's RBI single made it 7-5, Jaylen Palmer's three-run triple gave Brooklyn an 8-7 advantage. Ronny Mauricio delivered a run-scoring single and Jeremy Vasquez slammed a two-run home run.
Brooklyn's Francisco Alvarez boomed a solo home run to center field and Jose Peroza creamed a three-run shot to left to chip away at the deficit and pull the Cyclones to within one run at 5-4 heading into the bottom of the sixth.
Austin Wells demolished a three-run home run to cap off a five-run bottom of the second inning for Hudson Valley to take a 5-0 lead.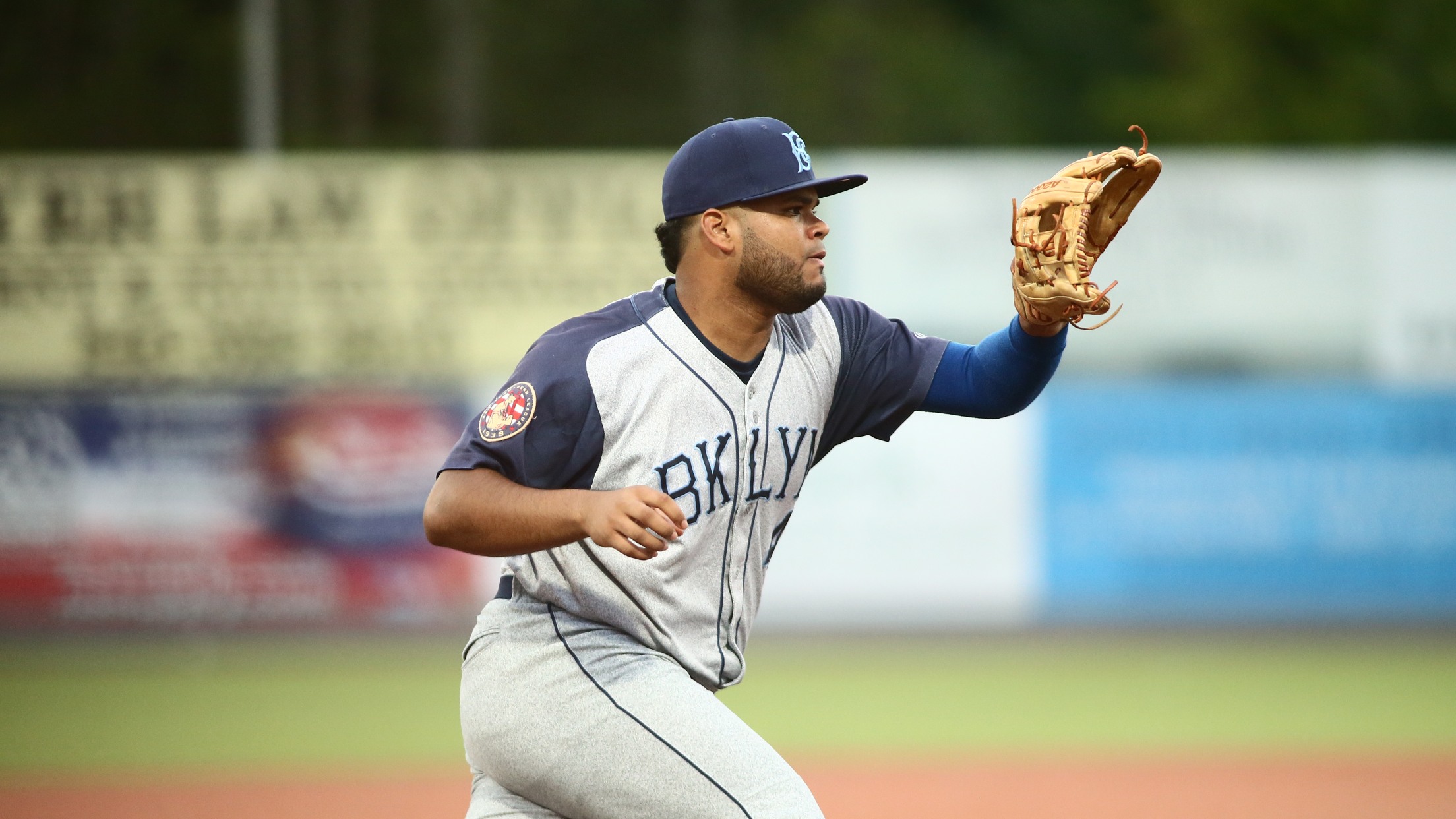 KEY CYCLONES PERFORMERS
Francisco Alvarez: 2-for-3, HR, RBI, 2 BB, 2 R, SB
Jose Peroza: 2-for-5, 2 R, HR, 3 RBI
Jaylen Palmer: 1-for-5, 2 R, 3B, 3 RBI, 1 BB,
Jose Martinez: 0-2
NEWS AND NOTES
Cam Opp left the game with an apparent injury in the bottom of the fourth inning.
Jeremy Vasquez walked in the top of the 7th and has now reached base in 33 of 34 contests dating to July 9th.
Francisco Alvarez has now hit five home runs in his last nine games and is second among all Mets minor leaguers with 18 home runs trailing only Mark Vientos (21) who also homered this evening for Binghamton.
Jose Martinez continued his Major League Rehab Assignment with Brooklyn on Wednesday evening...He played first base for the first time with the Cyclones after playing right field in his previous two starts.
Brooklyn has struck out 73 times in their last six games against Hudson Valley, including 26 over the last two nights.
The game lasted four hours and 15 minutes, the longest game of the season for the Cyclones.
WHAT'S NEXT
Cyclones at Hudson Valley Renegades, Thursday, 7:05 p.m. Dutchess Stadium -- Wappingers Falls, NYProbables: RHP J.T. Ginn (1-2, 6.27 ERA) vs. RHP Edgar Barclay (0-1, 4.76 ERA)Video: MiLB.tvAudio: Brooklyn Cyclones Radio Network