Cyclones Outslug the Claws in 8-5 Win on Thursday
Rehabbing Mets' Eduardo Escobar goes 2-for-4, plays seven innings at shortstop
LAKEWOOD, NJ (August 25, 2022) – With Mets rehabber Eduardo Escobar in the lineup, the Brooklyn Cyclones, the High-A affiliate of the New York Mets, broke out the bats in an 8-5 victory over Jersey Shore Thursday night at ShoreTown Ballpark to win their third-consecutive game. Win: Sanchez (1-0) |
LAKEWOOD, NJ (August 25, 2022) – With Mets rehabber Eduardo Escobar in the lineup, the Brooklyn Cyclones, the High-A affiliate of the New York Mets, broke out the bats in an 8-5 victory over Jersey Shore Thursday night at ShoreTown Ballpark to win their third-consecutive game.
Win: Sanchez (1-0) | Loss: Glogoski (1-5) | Save: Clenney (1)
Cyclones HR: Schwartz (5), Newton (7)
KEY PLAYS
Eduardo Escobar went 2-for-4 and played seven innings at shortstop, helping turn two double plays. Escobar cracked two sharp singles into right field, driving in one run in the second inning and scoring another run in the sixth. His two flyouts were caught on the warning track.

The Cyclones broke out to an early 6-0 lead over the first four innings. JT Schwartz launched a solo home run to the back of the berm in right field to begin Brooklyn's four-run second inning against Jersey Shore starter Kyle Glogoski.

Shervyen Newton homered into the bushes in center field in the top of the eighth, giving Brooklyn an 8-5 lead. Newton homered for the third time in three games.

Nolan Clenney tossed three scoreless innings to earn the save and close out the game. The righty struck out four and picked up a crucial double-play ball in the ninth.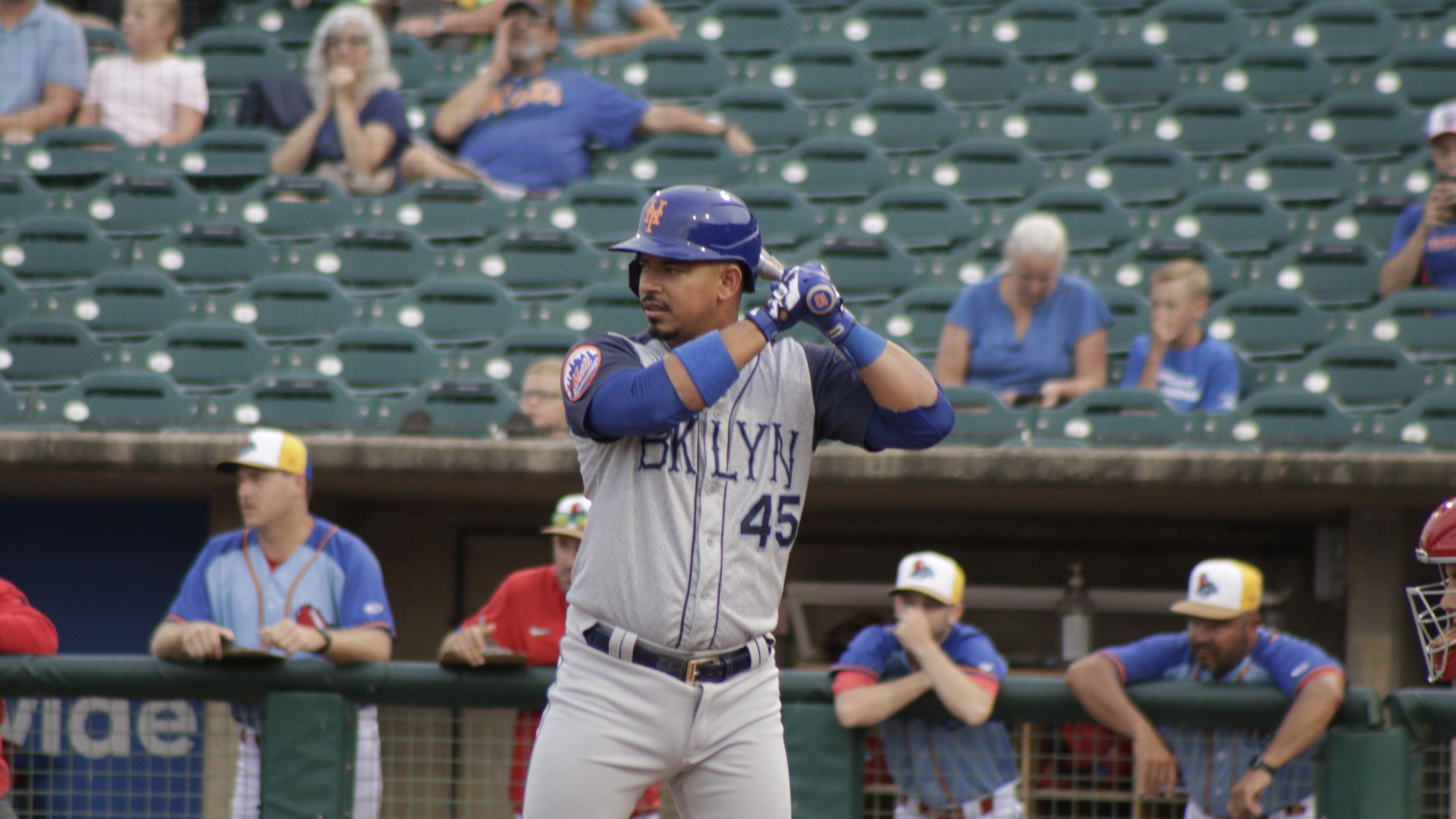 KEY CYCLONES PERFORMERS
Eduardo Escobar: 2-4, RBI, run (seven innings)

Alex Ramirez: 3-4, two doubles, run

JT Schwartz: 2-5, home run, RBI, run

Shervyen Newton: 2-4, double, home run, two RBIs, two runs

Jose Peroza: 2-5, double, two RBIs
NEWS AND NOTES
Eight of Brooklyn's 14 hits went for extra bases, including six doubles.

Shervyen Newton has homered in three straight games for the first time in his career.

Franklin Sanchez made his Brooklyn Cyclones High-A debut, tossing 2 1/3 innings.

Jose Peroza extended his on-base streak to 24 games.
WHAT'S NEXT
Brooklyn at Jersey Shore – Friday, August 26 – 7:05 p.m.
Probables: RHP Luis Moreno vs. LHP Josh Hendrickson (MiLB rehab)
Video: MiLB.tv
Audio: BrooklynCyclones.com