2020 Minor League Baseball Season Shelved
New York-Penn League will not hold contests in 2020, though Renegades expect Dutchess Stadium to host multiple events in its absence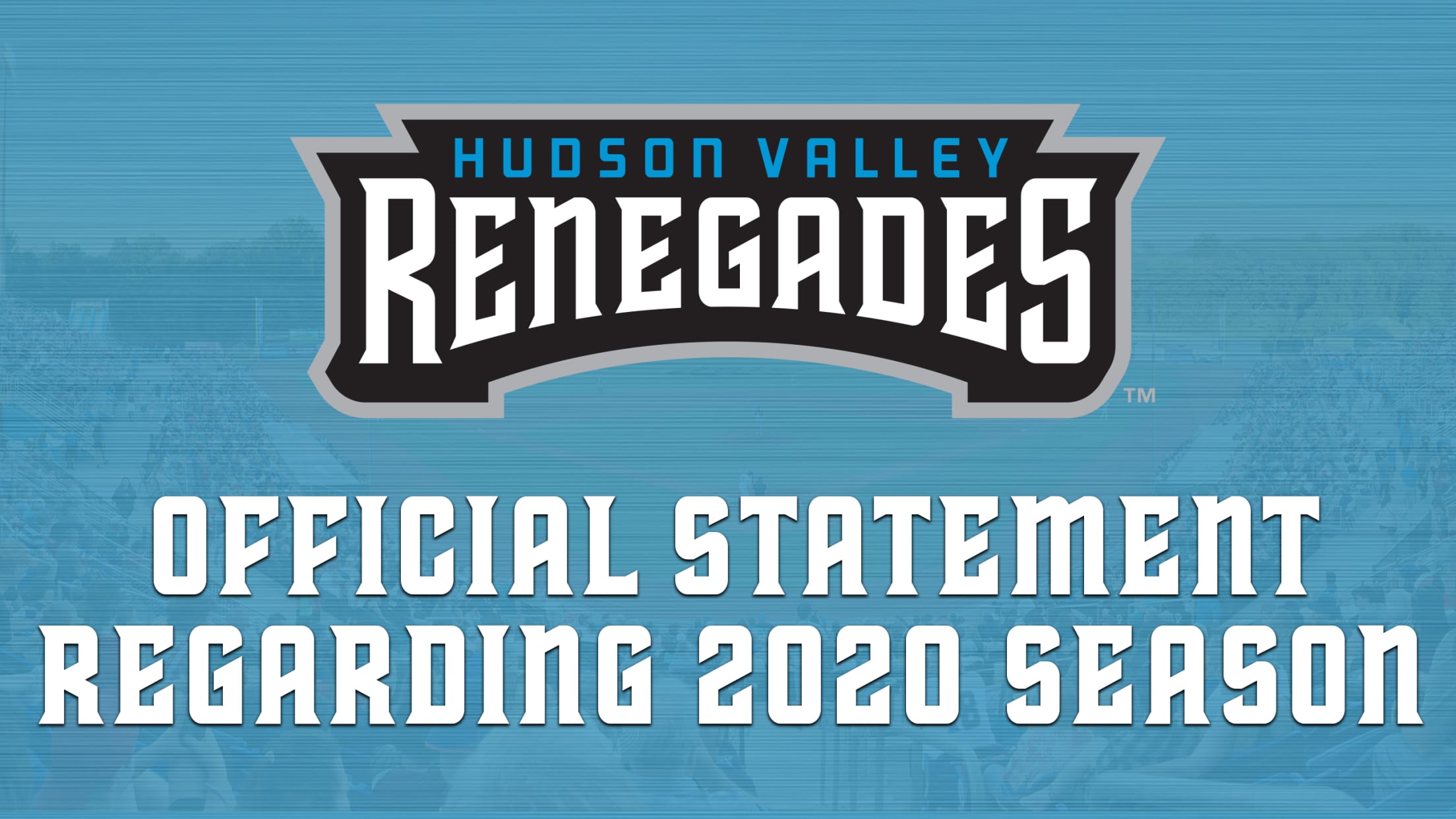 WAPPINGERS FALLS, NY – On Tuesday, June 30th, Major League Baseball informed the Minor Leagues that the 2020 season will not take place. This includes the 2020 Hudson Valley Renegades' campaign, which would have featured 38 scheduled home games at Dutchess Stadium. "These are unprecedented times for our country and
WAPPINGERS FALLS, NY – On Tuesday, June 30th, Major League Baseball informed the Minor Leagues that the 2020 season will not take place. This includes the 2020 Hudson Valley Renegades' campaign, which would have featured 38 scheduled home games at Dutchess Stadium.
"These are unprecedented times for our country and our organization as this is the first time in our history that we've had a summer without Minor League Baseball played," said Minor League Baseball President & CEO Pat O'Conner. "While this is a sad day for many, this announcement removes the uncertainty surrounding the 2020 season and allows our teams to begin planning for an exciting 2021 season of affordable family entertainment."
"Minor League Baseball is known for many things, but entertainment is at the top of the list," said Renegades President/General Manager Steve Gliner. "While it's unfortunate our fans won't be able to see professional baseball this year, we plan on bringing the same energy and entertainment that we do during the baseball season to the Dutch this summer. Our hard-working staff will rise to the challenge for our community, making sure the gates are open with the familiar sights and sounds of our ballpark."
The summer schedule features multiple youth camps including baseball, softball, lacrosse and soccer. Registration for these camps is still available, and further information can be found by visiting www.renegadesbaseballcamps.com. In addition to our enhanced camp schedule, the Renegades will host multiple high-profile amateur baseball events at The Dutch throughout the summer.
Finally, the Renegades are bringing back a fan favorite and Goldklang Group exclusive, Bobblection, in advance of the 2020 election. More information regarding how fans can get their hands on these collectibles will be released later in the summer.
Naturally, all events are subject to both local and team adherence to COVID-19 safety protocols.
For further information related to events and opportunities at Dutchess Stadium, fans can visit www.hvrenegades.com and follow the team on social media @hvrenegades.
#