Monsters Release 2021 Futures League Schedule
38 Home Games at Centennial Field May 26th-August 13th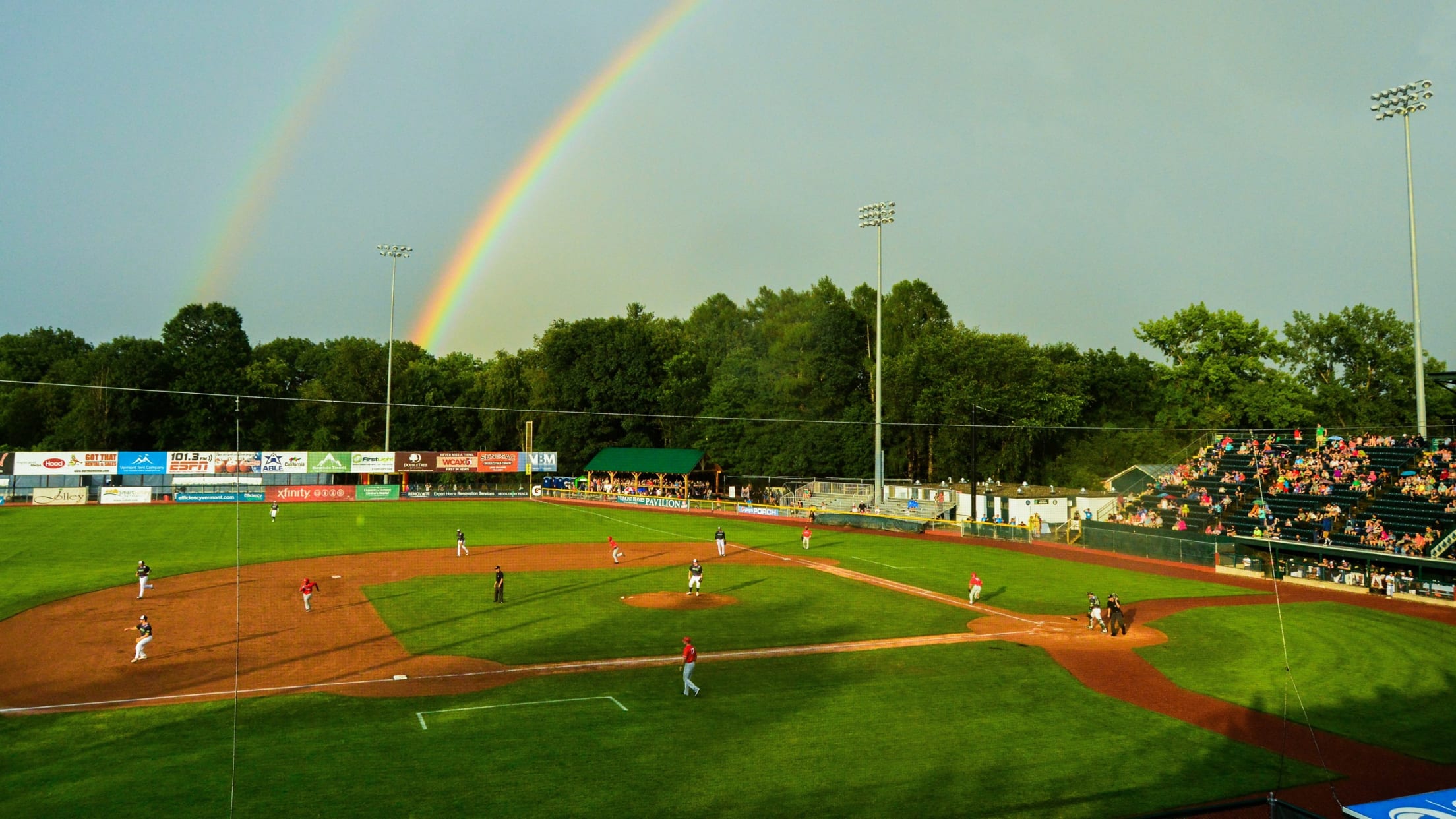 Click Here To View 2021 Lake Monsters Schedule
UPDATED April 30th
BURLINGTON, VT --- The Vermont Lake Monsters will now play their first Futures Collegiate Baseball League game at Westfield on May 27th and open its home schedule at historic Centennial Field on Saturday, May 29th vs. the Norwich Sea Unicorns after rescheduling two of its four May home games to July due in part to Covid-19 state health protocols.
SCHEDULE CHANGES
+ May 26th home opener vs. Nashua rescheduled for Monday, July 5th
+ May 31st home game vs. Westfield rescheduled for Wednesday, July 14th
Single-game tickets are scheduled to go on sale in mid-May. Date and more ticket information will be released soon.
Original Release
BURLINGTON, VT --- The Vermont Lake Monsters are excited to announce its 68-game schedule for their inaugural season in the Futures Collegiate Baseball League, beginning with the first of 38 games at historic Centennial Field on Wednesday, May 26th against the FCBL defending-champion Nashua Silver Knights.
After 27 seasons in the New York-Penn League as a minor-league affiliate of the Montreal Expos/Washington Nationals (1994-2010) and Oakland Athletics (2011-20), the 2021 Lake Monsters joined the eight-team FCBL in February and their 68-game regular season will stretch from May 26th to August 13th.
The Lake Monsters join the Norwich Sea Unicorns (formerly NYPL division foe Connecticut Tigers) in their first FCBL seasons, along with returnees Brockton (MA) Sox, Nashua (NH) Silver Knights, New Britian (CT) Bees, Pittsfield (MA) Suns, Westfield (MA) Starfires and Worcester (MA) Bravehearts.
Following Vermont's season opener at Centennial on May 26th and then a pair of road games, the Lake Monsters will host a season-long seven-game homestand May 29th-June 4th before playing just seven more games at Centennial thru the end of June (8th-9th, 12th, 19th-20th and 24th-25th).
Vermont will then play 17 of its 25 July games at home, including 10 straight games at Centennial over a 14-day stretch July 8-21 (includes 3-day All-Star Break and another off day). The regular-season will conclude with six home games in seven days starting August 7th and finishing with the finale Friday, August 13th.
Ticket information for the Lake Monsters 38-game home schedule will be released at a later date. For more information, contact the Lake Monsters at [email protected] or by phone at (802) 655-4200.