Woodpeckers Announce Start Times for 2022 Regular Season
Home Opener set for April 12th at Segra Stadium at 7:05 p.m. ET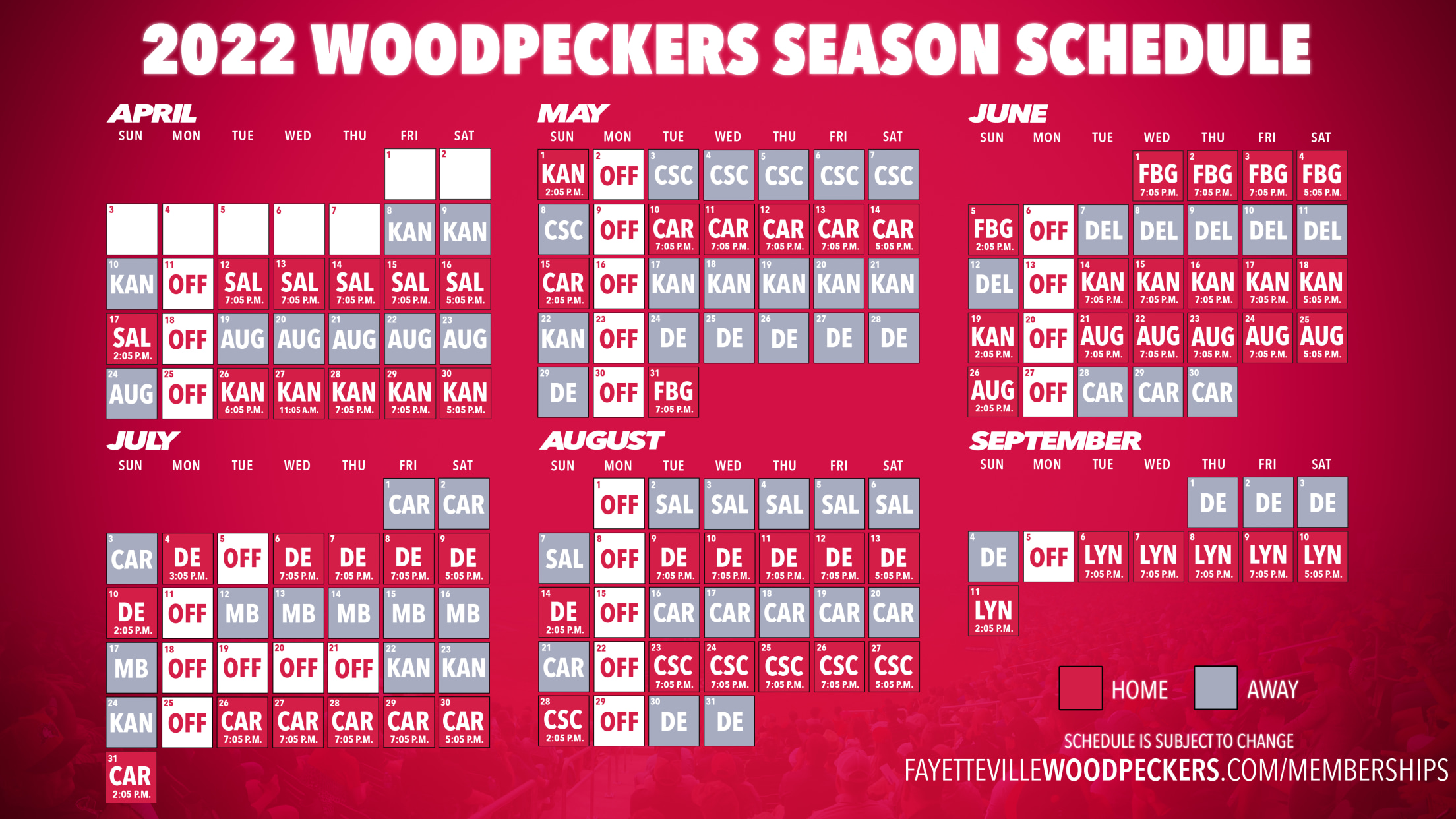 The Fayetteville Woodpeckers announced their start times for the 2022 campaign, which include new times for weekday games Tuesday through Friday. The club will start weekday games at 7:05 p.m. this year. Start times on the weekend will remain the same, with Saturdays beginning at 5:05 p.m. and Sundays at
The Fayetteville Woodpeckers announced their start times for the 2022 campaign, which include new times for weekday games Tuesday through Friday. The club will start weekday games at 7:05 p.m. this year. Start times on the weekend will remain the same, with Saturdays beginning at 5:05 p.m. and Sundays at 2:05 p.m. Gates will open an hour before scheduled first pitch time every game.
There will be a few exceptions to regular start times in 2022. On Wednesday, April 27th, the Woodpeckers will face off against the Kannapolis Cannon Ballers in a morning 'Education Day' game scheduled for 11:05 a.m. Due to scheduling rules, the Tuesday, April 26th game against Kannapolis will start at 6:05 p.m. Also, on Monday, July 4th, the Woodpeckers will host a matinee Independence Day Celebration with a first pitch of 3:05 p.m.
Full, half, and 20-game season ticket memberships are available for the 2022 campaign. For more information about memberships or group outings at Segra Stadium, please call our front office at 910-339-1989 or visit us online HERE.