7/11 -- 14 Ks Help Baysox Cruise to 3-0 Win
Mullins, Perez lead offense in 1st game out of All-Star Break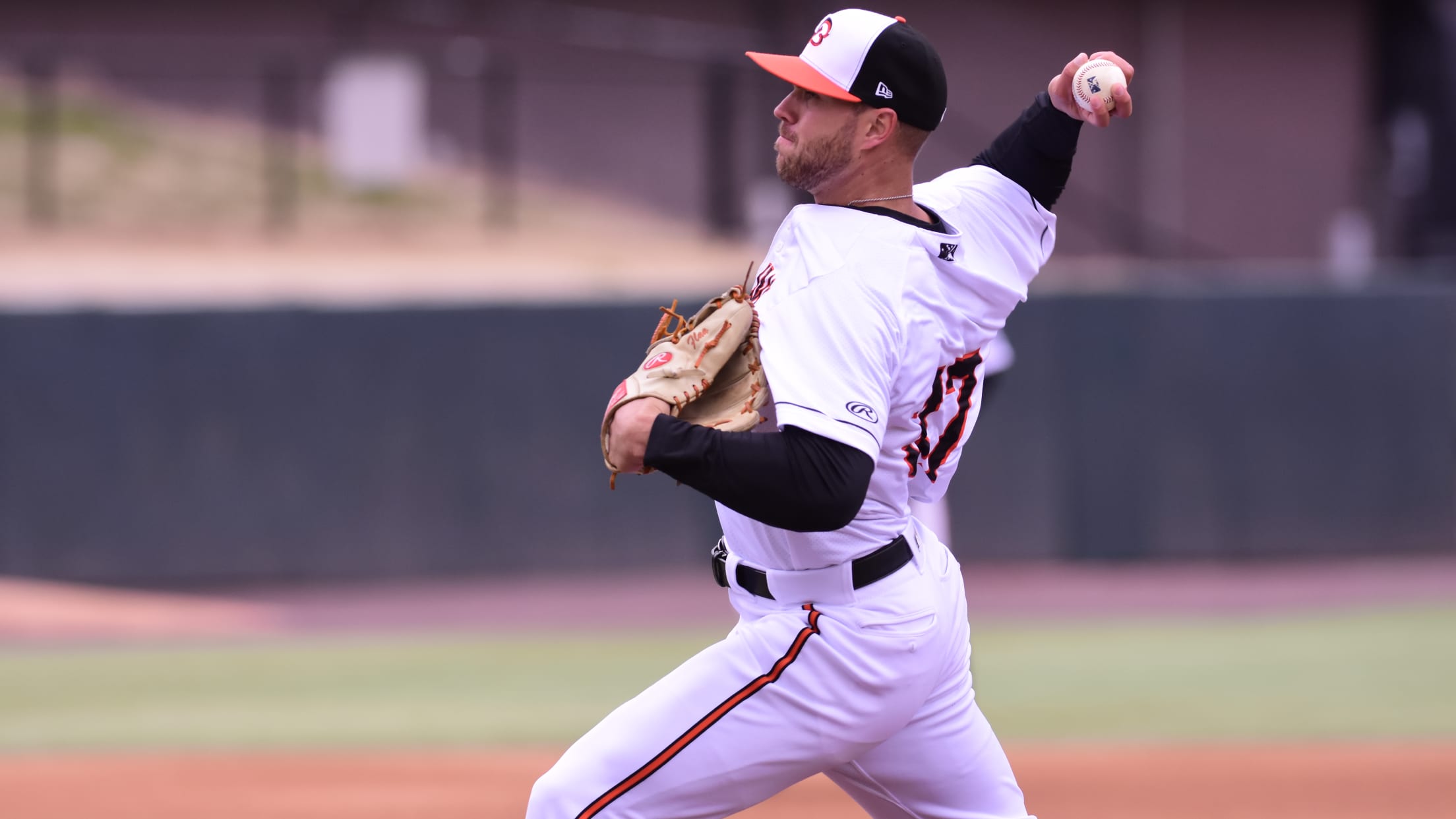 (Bill Vaughan)
Akron, OH - Three Baysox pitchers combined to strike out 14 batters in a four-hit shutout of the Akron RubberDucks Thursday night. Bowie took the low-scoring affair 3-0 in the first game out of the all-star break.Michael Baumann made his second start in a Baysox uniform and was outstanding. Baumann
Akron, OH - Three Baysox pitchers combined to strike out 14 batters in a four-hit shutout of the Akron RubberDucks Thursday night. Bowie took the low-scoring affair 3-0 in the first game out of the all-star break.
Michael Baumann made his second start in a Baysox uniform and was outstanding. Baumann tossed 6.0 scoreless innings, allowing just one hit and striking out nine. The 23-year-old lowered his ERA to 0.50 in 18.0 innings with Bowie.
Bowie got its first run of the night in the top of the third inning against major league rehabber Danny Salazar. With one out, Willy Yahn hit a double to the wall in left field. Two batters later, Cedric Mullins hit a double of his own, scoring Yahn and giving the Baysox a 1-0 lead.
In the fourth, Carlos Pèrez hit a home run on the first pitch of the inning, extending the Bowie advantage to 2-0. The long ball was Perez's seventh of the season.
The game remained 2-0 until the top of the eighth inning. With two outs, Yusniel Díaz singled into left field. Diaz took a hard turn around first, and Akron attempted to throw behind him. The throw sailed into the first base dugout, allowing Diaz to advance to third base. Two pitches later, Perez picked up his third hit of the night, a single into left field that scored Diaz and made it 3-0.
Jay Flaa and Dillon Tate combined to pitch the final 3.0 innings to seal the win for the Baysox. With the win, Bowie has now won five consecutive games and is 27-8 since June 1.
The second game of the series in Akron will be Friday night at Canal Park. Bruce Zimmermann will start for the Baysox against Sam Hentges who will take the mound for the RubberDucks. First pitch is scheduled for 7:05.