7/18: Solo Homers Not Enough In 5-3 Defeat
Baysox wrap up road trip with 4-3 record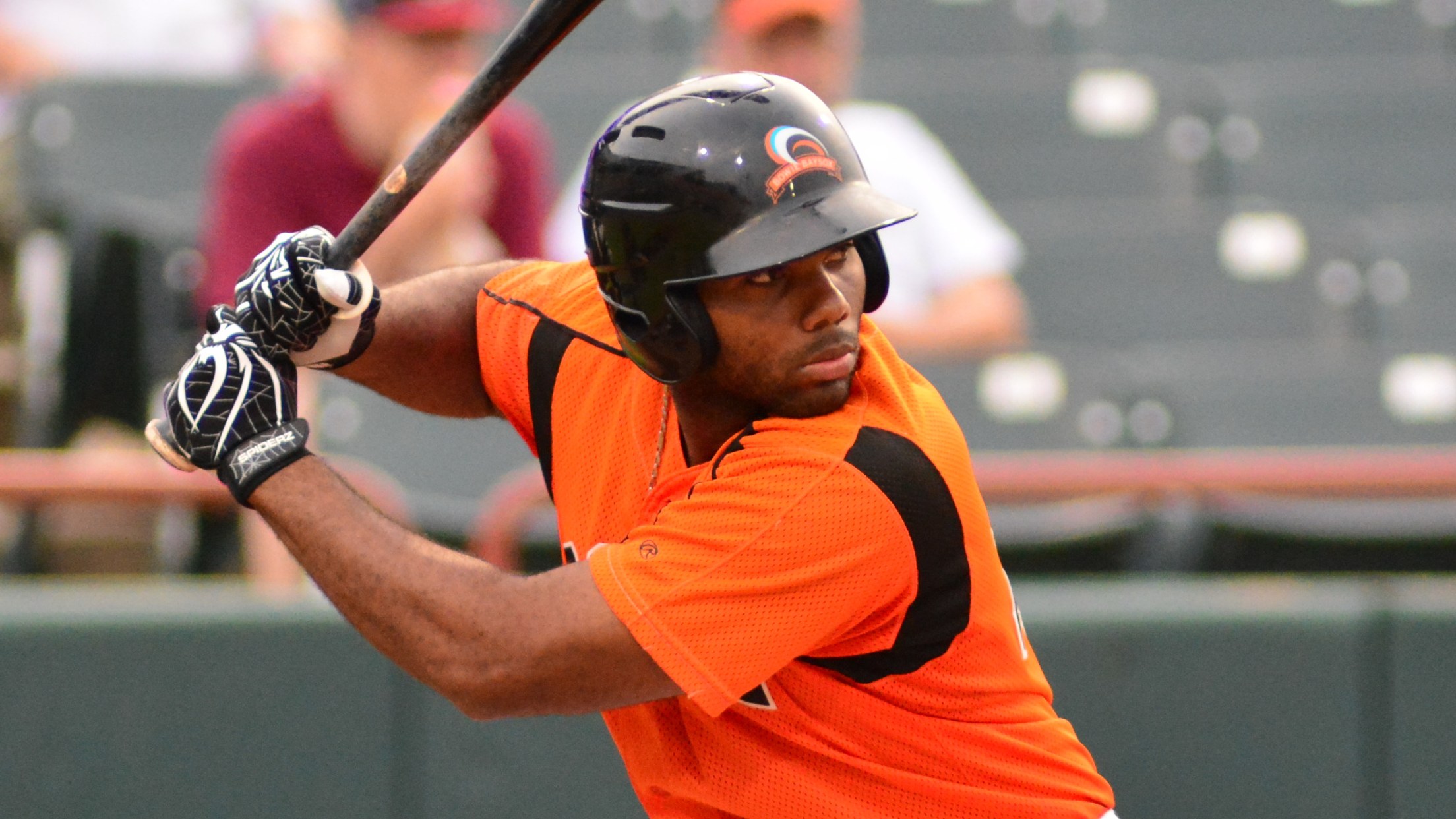 (Bert Hindman )
Altoona, PA- The Altoona Curve defeated the Bowie Baysox Wednesday afternoon, 5-3, despite Ryan Mountcastle and Aderlin Rodriguez's solo home runs. The Baysox took two out of three from the series and finished with a 4-3 road trip.  
Altoona, PA- The Altoona Curve defeated the Bowie Baysox Wednesday afternoon, 5-3, despite Ryan Mountcastle and Aderlin Rodriguez's solo home runs. The Baysox took two out of three from the series and finished with a 4-3 road trip.
A Jaycob Brugman double, a Corban Joseph walk, and a Mountcastle single loaded the bases for the Baysox during their first at bats. Anthony Santander grounded into a double play, scoring Brugman and giving Bowie a 1-0 lead.
Altoona answered with five runs over the first two innings but Bowie responded in the third. With two outs, Mountcastle destroyed a home run to left field to cut the deficit to 5-2. Mountcastle homered for the second straight game after returning from the 2018 Futures Game Sunday.
Leading off the fourth, Rodriguez hit his team-leading 13th home run to center field and tied Corban Joseph with 47 RBIs this season.
Christian Binford took the loss to fall to 1-4, but threw a season-high eight innings and held Altoona scoreless from the third inning on. Binford tied a career-high, a mark that he has hit twice in his career in the minor leagues.
The Baysox will return home tomorrow, July 19, against the Erie SeaWolves with starting pitcher Reid Love. The Baysox will honor the victims and families affected in the Capital Gazette tragedy that occurred on June 28, 2018. Also, partnered with BUSH'S and the Capital Area Food Bank, non-perishable items will be accepted at the stadium during the month of July.