Abimelec Ortiz Walks It Off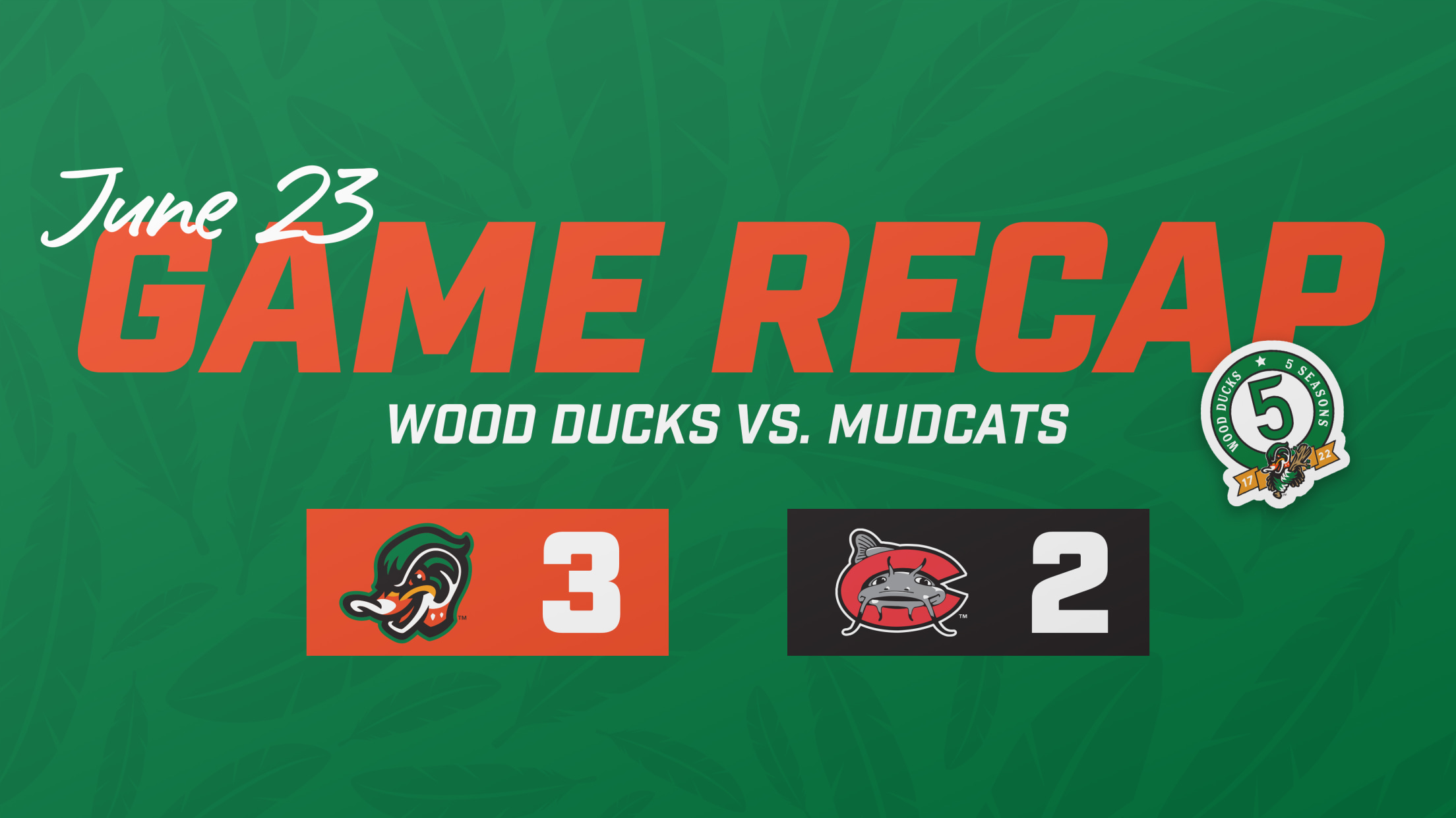 June 23 Game Recap By: Noah Salgado The game was off to a slow start but there were strong outings from the pitchers of the Wood Ducks. Ryan Garcia had the start on the mound and threw for 3.1 innings while only allowing one run and throwing five strikeouts. Josh
June 23 Game Recap
By: Noah Salgado
The game was off to a slow start but there were strong outings from the pitchers of the Wood Ducks. Ryan Garcia had the start on the mound and threw for 3.1 innings while only allowing one run and throwing five strikeouts. Josh Gessner made his debut for the Woodies in Kinston tonight and had himself a day. He threw for four innings and only allowed one run as well. Offensively, Yosy Galan evened the game one to one in the bottom of the 5th with a 436-foot BOMB. Maximo Acosta gave the Woodies a two to one lead in the bottom of the 6th with an RBI double scoring Daniel Mateo. Shortly after, the Mudcats tied the game back two runs to two. Bottom of the 9th with a chance to walk it off? No problem for Abimelec Ortiz. He launched a ball to right-center field for his second walk-off homerun at Grainger Stadium this year. Not only do the Woodies win the game threw to two, but they also crush the Carolina Mudcat's hope of clinching playoffs.
The Wood Ducks (33-33) and Carolina Mudcats (34-32) continue their series tomorrow, on Friday, June 24th, with the Woodies leading the series (3-0), as the first pitch is set for 7:00 p.m. in Kinston, NC at Grainger Stadium.
Fans can purchase tickets on woodducksbaseball.com, by calling the Wood Ducks Team Offices at (252) 686-5164 or in the Wood Ducks Team Offices located at Grainger Stadium (Mon-Fri – 9am - 4pm). Make sure to follow your Down East Wood Ducks on Instagram, Twitter, TikTok and Facebook so you don't miss anything!