Aces Show Off Their Shoe Game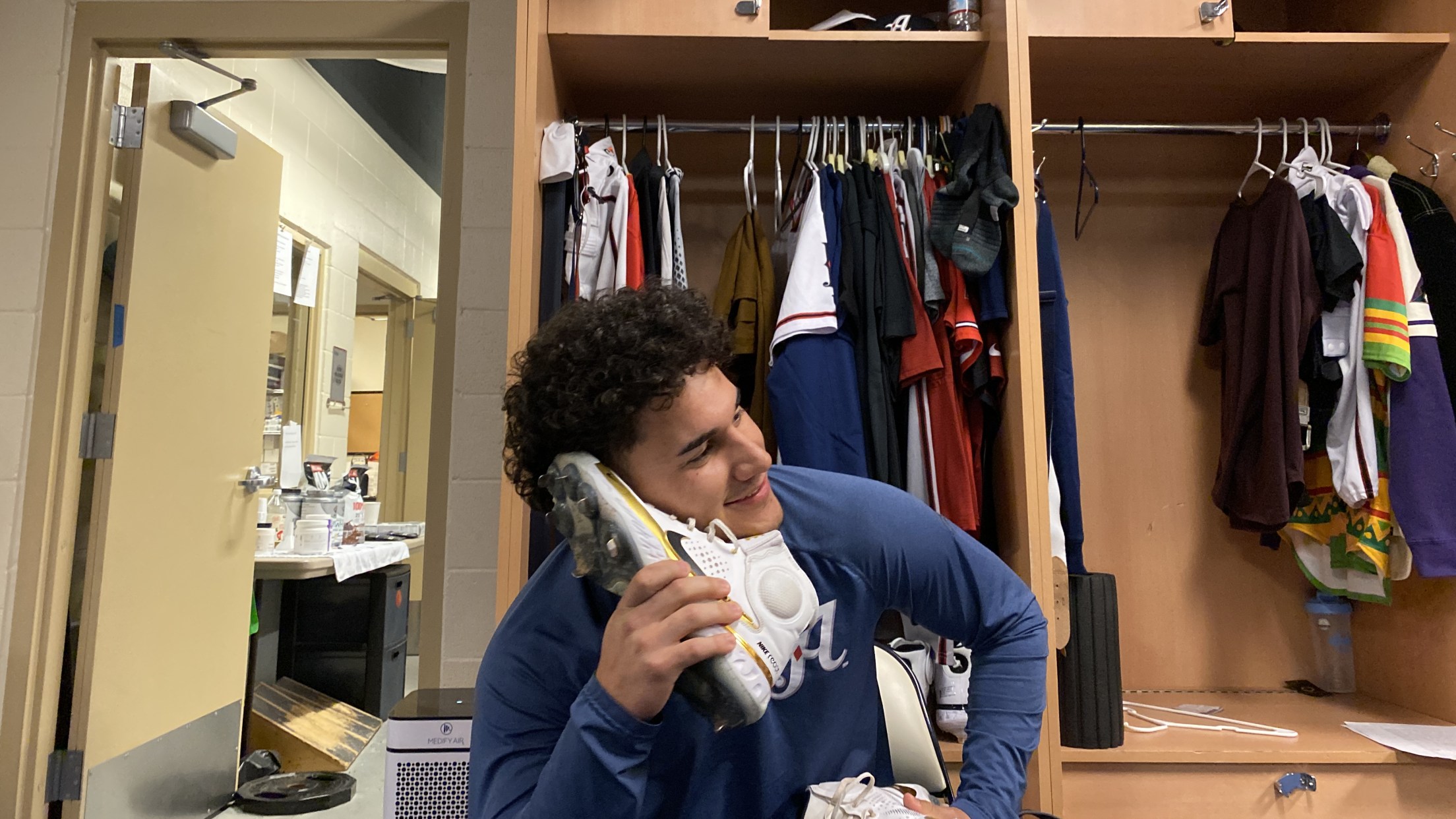 Baseball players are known to show off their style on the field, whether it's their gloves, jewelry, or even shoes. This season, some of the Aces showed off their inner sneakerheads and displayed their top shoes, ranging from Jordans to custom Louis Vuitton cleats. Alek Thomas showed off his Gold
Baseball players are known to show off their style on the field, whether it's their gloves, jewelry, or even shoes. This season, some of the Aces showed off their inner sneakerheads and displayed their top shoes, ranging from Jordans to custom Louis Vuitton cleats.
Alek Thomas showed off his Gold Nike Alpha Huarache Elite 3 Mids in front of his locker.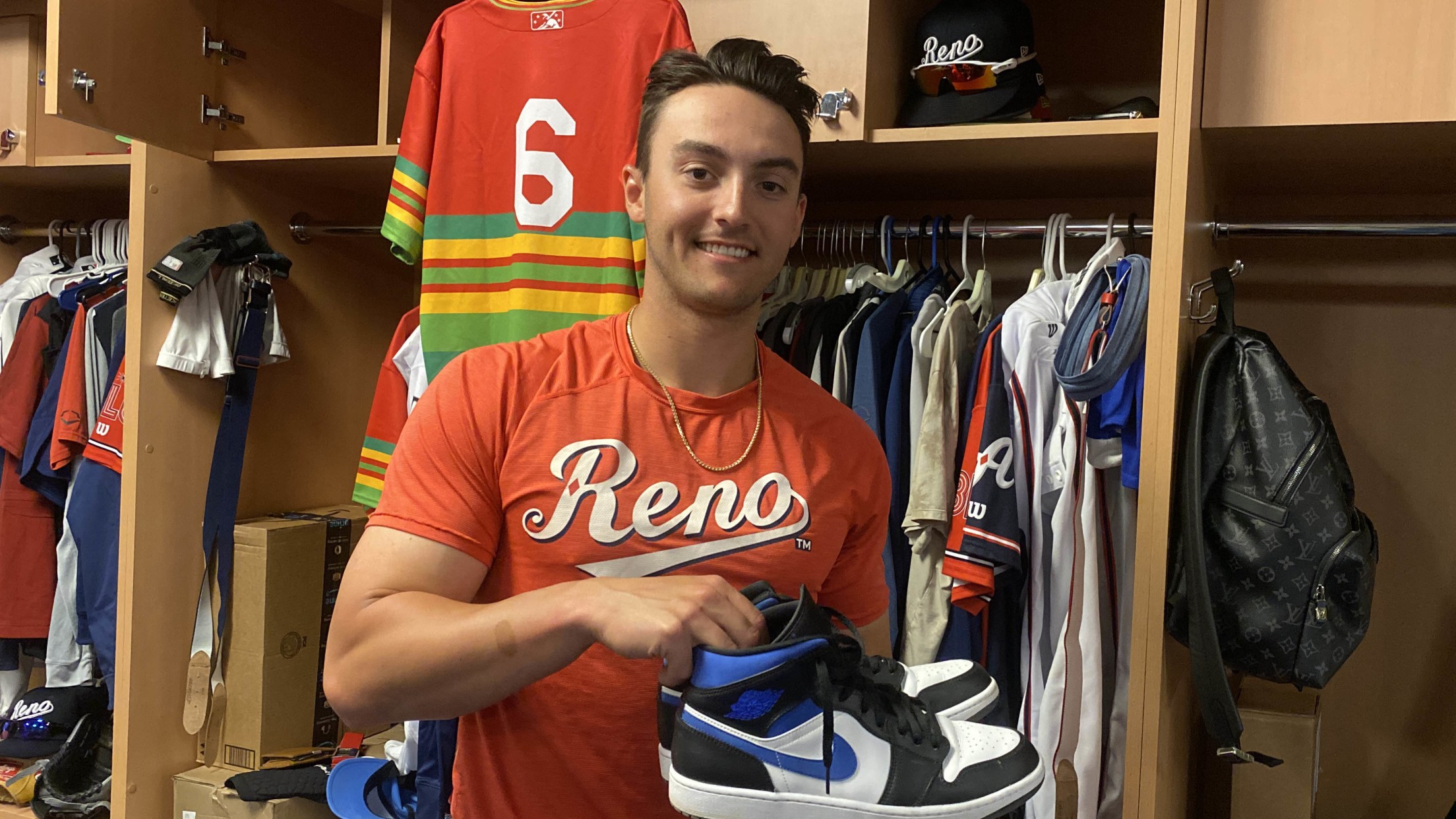 Dominic Canzone buys Jordans predominantly and has a pair of Racer Blue Jordan 1 Mids in his locker.
"I started collecting shoes in 2019 right after I got drafted and have around 10 pairs of shoes currently. My favorite pair of shoes in my collection has to be the LeBron Soldier 3's because I had those as a kid and I found a pair of those on eBay that I really like."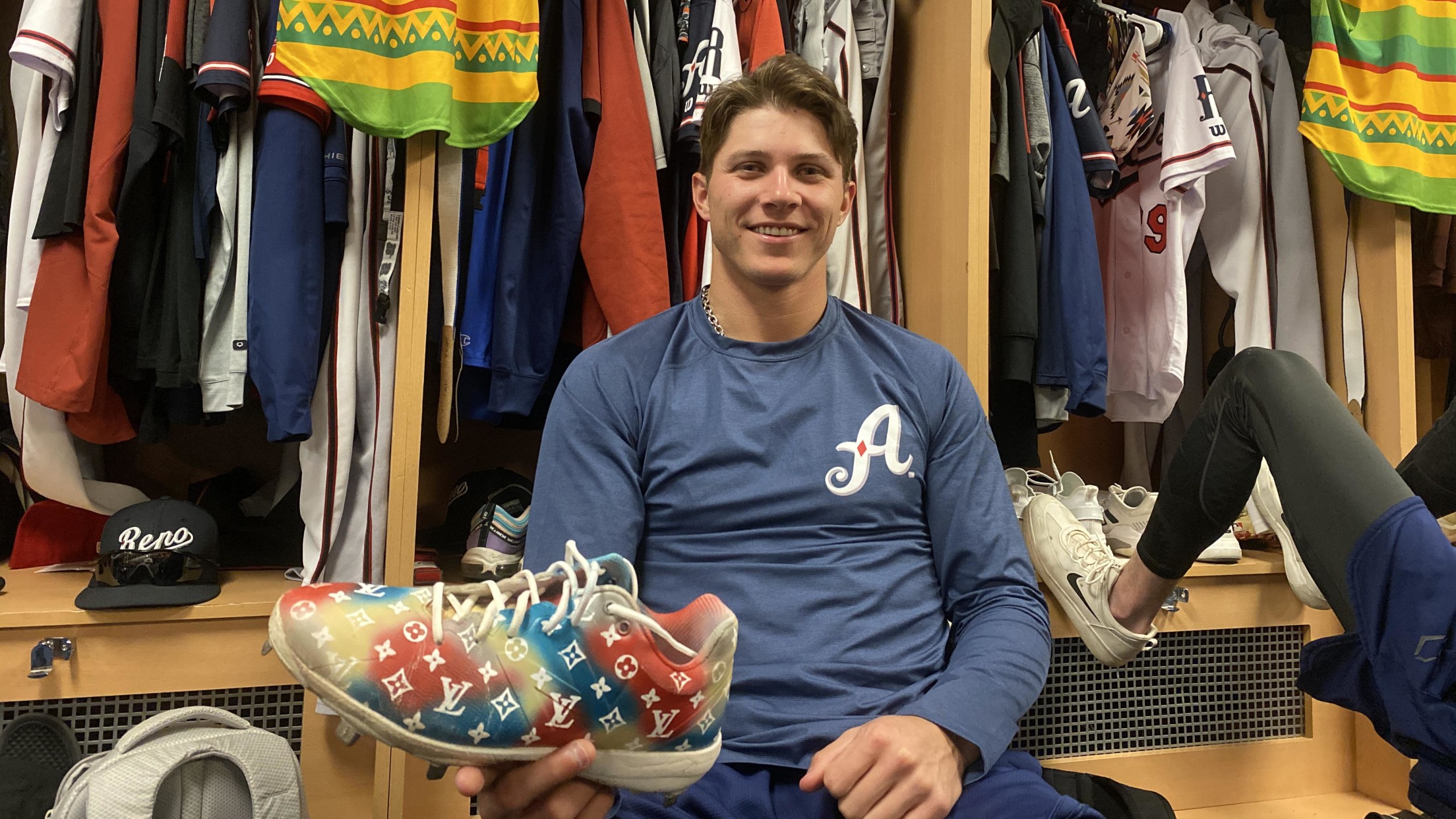 With over 150 pairs of shoes that include custom Rick and Morty, SpongeBob and Louis Vuitton cleats, Drey Jameson's shoe game is tough to beat.
"My most memorable pair has to be the Nike Air Mag, the Back to the Future self-lacing ones."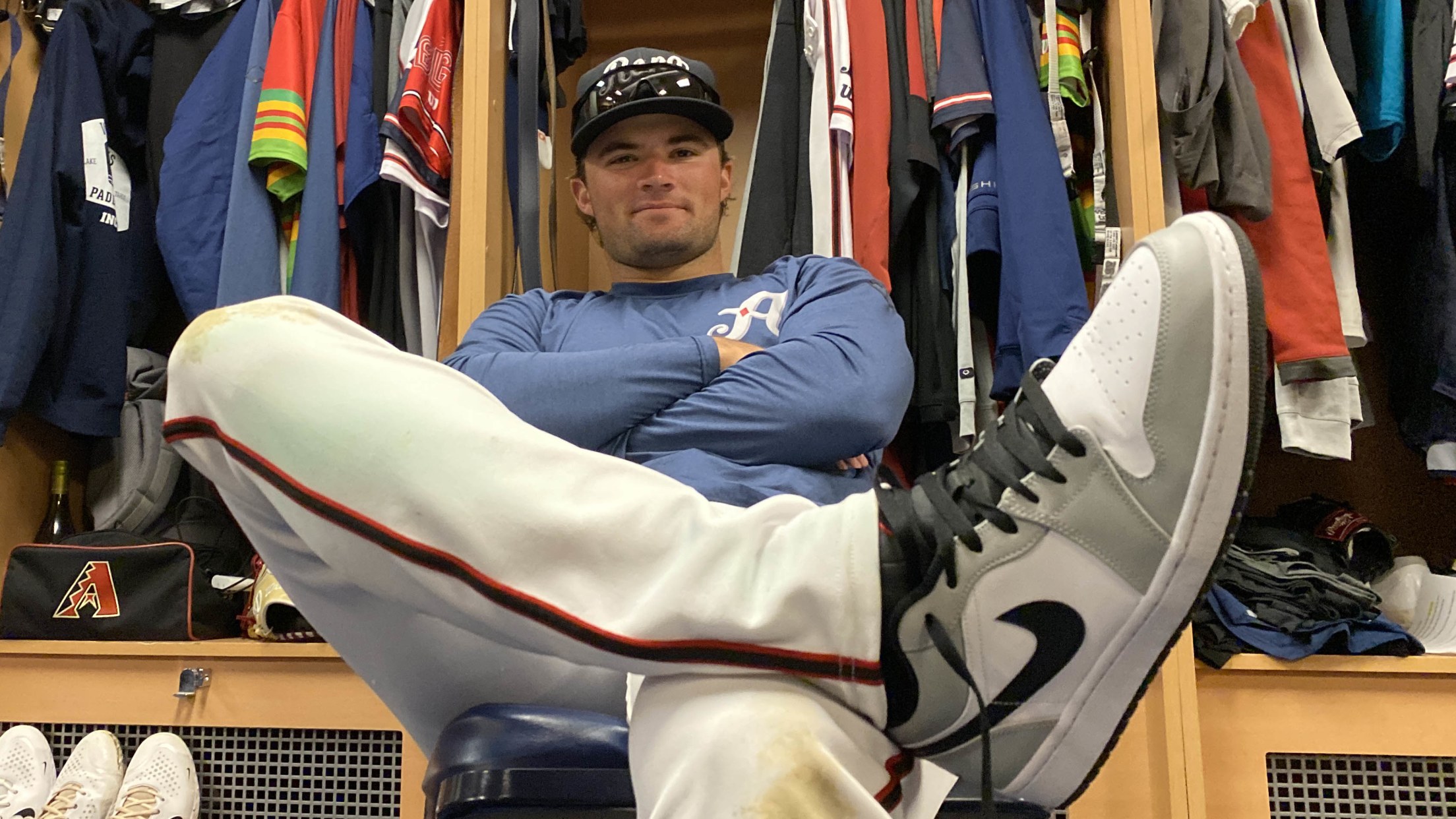 Mitchell Stumpo posed with his pair of Jordan 1 Low Light Smoke Greys that he bought in 2021.